The Plains, Va. —July 7
Tracey Bienemann's off-the-track Thoroughbred, Geoni, might only be 15.2 hands, but nobody's told him that. Now 10, Geoni (Grand Reward—Vopo, Theatrical) came into Bienemann's hands right off the track. Hoping for a quick resale project, Bienemann found a listing on the CANTER Pennsylvania website for a level headed, 16-hand 3-year-old.
When she got to Patricia Roger's barn at the Penn National track, she found Geoni. "They turned him loose, and he ran around like a wild banshee, bucking and rearing, like totally nuts, and he threw a shoe," Bienemann said. Even though he wasn't exactly what she had in mind, Geoni stood out to Bienemann. "I saw his gaits and his athleticism, certainly, so actually I got him vetted that day and brought him home."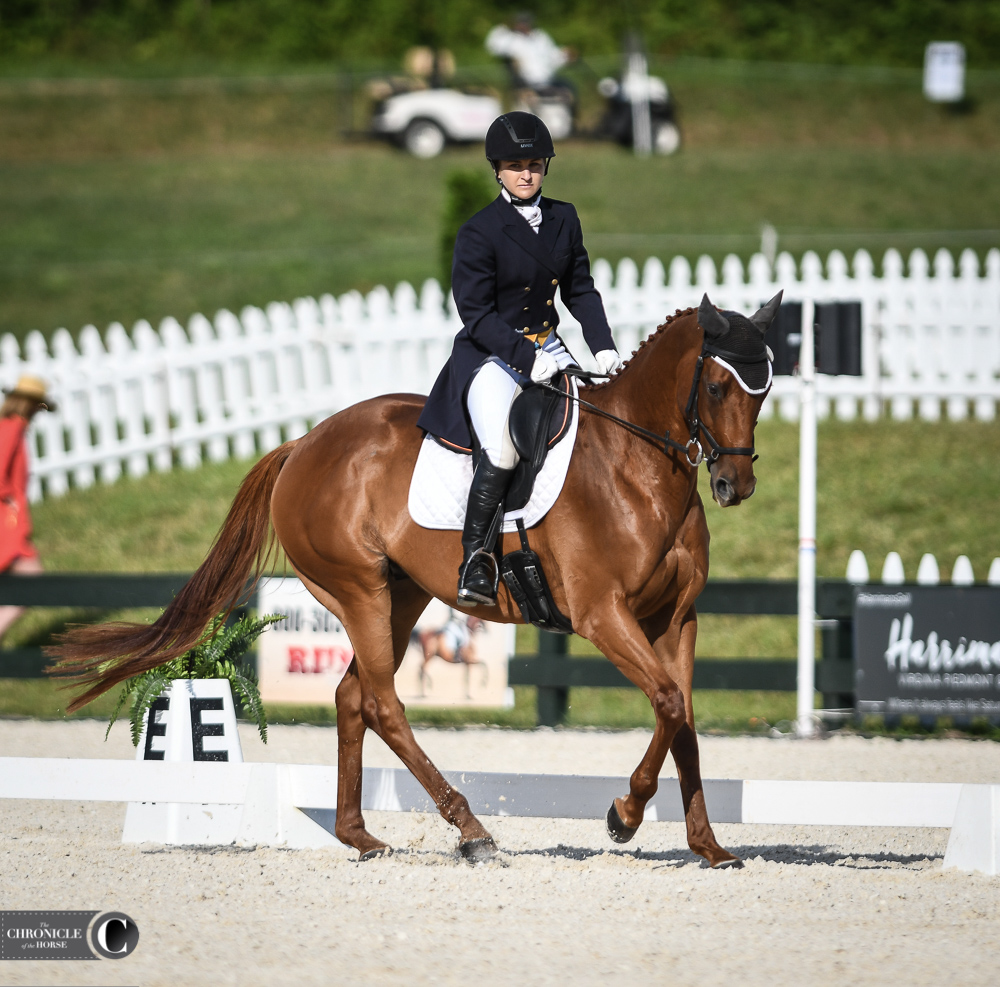 A quick resale Geoni was not, but Bienemann still saw something special in the small chestnut and began working with him further. "Most people thought I was crazy for sticking with him because he bucked in the canter, and he kicked at you if you touched him behind the withers," said Bienemann. "You couldn't go in his stall without being very soft and gentle. He's an odd soul."
Geoni was fairly successful on the track as a 2-year-old, but once he turned 3, he lost interest. "Actually [Rogers] even watched some of his cross-country videos and was like 'Well, why wouldn't he ever run that fast for us?' " said Bienemann.
Geoni's heart might not have been on the track, but he's all game out on the cross-country course. "He always wants to do it, so he's really a pleasure to ride out there. He's so quick," said Bienemann. "At times we add here and there because he gets a little bit too wound up and ahead of it, but he's very good at getting us out of any sticky situation that either of us puts ourselves in."
Geoni often struggles with tension in his flat work, Bienemann admitted, but the pair have been putting in their homework. "We just get a little bit too wound up, and then it just kicks our scores out of the right range," Bienemann said. As the pair works to bring down both of their nerves, the sky seems to be the limit. "I feel like his jumping ability could take us around the course [at the Land Rover Kentucky CCI****]," said Bienemann.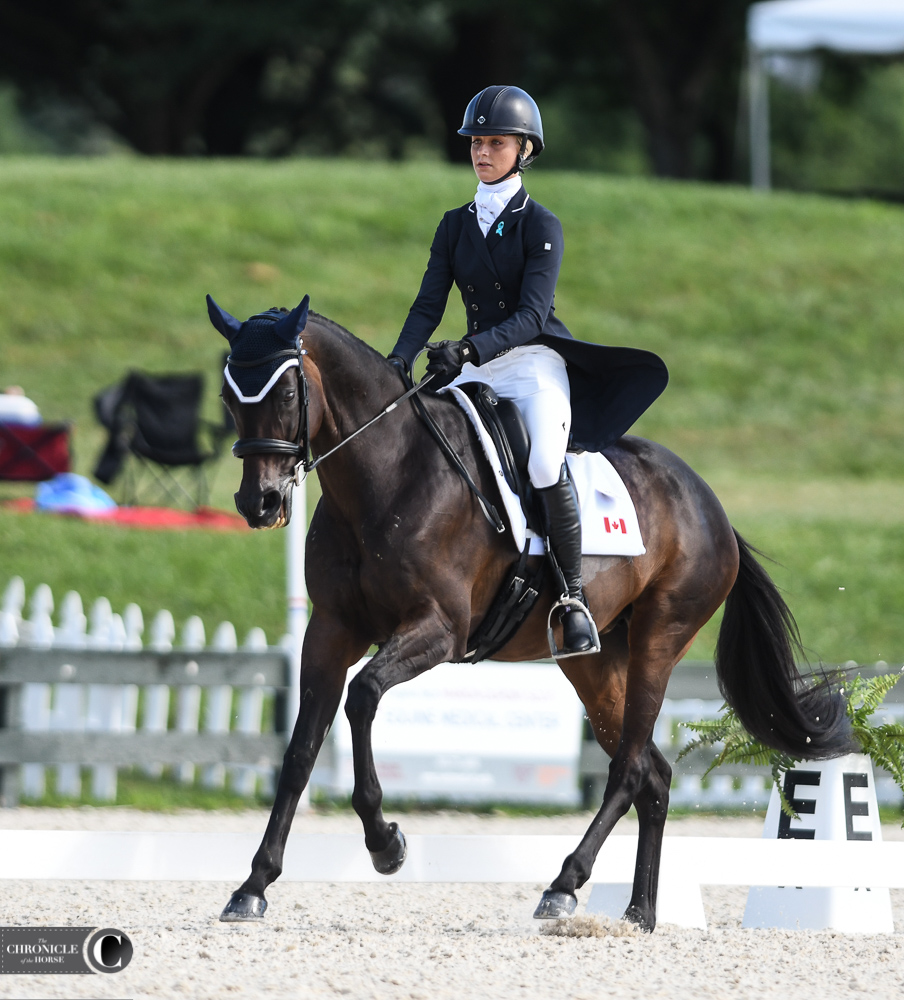 Ask Crimson (Etta—Dixieland Heat, Cojak) about the last 12 years of her life, and you'll learn that she's a jack of all trades. A true renaissance woman, she has stories about her three years spent on the track, the art of ponying race horses, and how she dabbled in steeplechase and fox hunting before trying her hand at polo.
In her latest venture, the 15-year-old Thoroughbred mare has spent the past three years fine-tuning her skills as an eventer with 20-year-old Shelby Brost of Red Deer, Alberta.
"She is the most workmanlike horse I have ever ridden in my life," said Brost. "She always comes out of her stall [ready] to work every single day, so you could give her any job in the world, and she would take it by stride and want to do her best."
Brost has been riding for nine years, and eventing was always her discipline of choice. In 2015, she moved to Ocala, Florida, to work towards attending the Adequan FEI North American Junior and Young Rider Championships.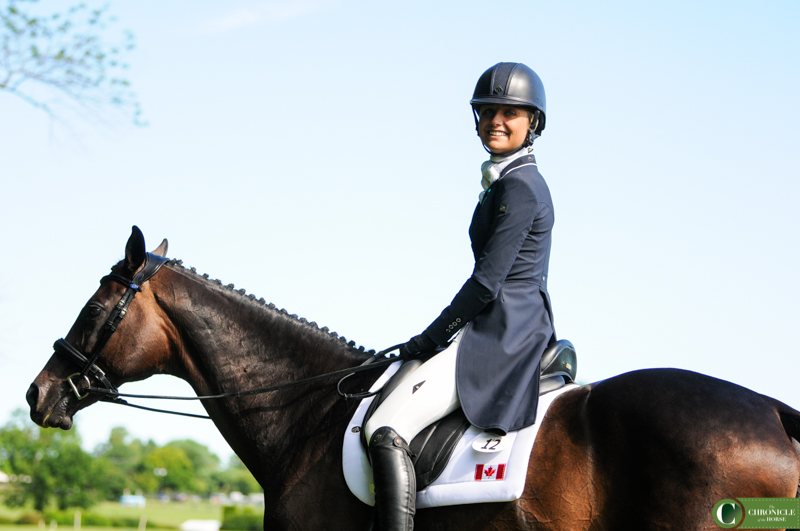 Crimson had experience up to the CIC** level with Daniel Clasing when Brost bought her in 2015.
"I originally got Crimson to do some one-star [classes and] go to Young Riders with her," said Brost. "In the beginning she taught me a lot because I was less experienced than her. We have been growing and learning things together, and that [has] made our partnership so much stronger. If I don't understand something I kind of rely on her, and if she doesn't understand something she'll rely on me; we bounce off each other and really work as a team."
They finished with a bronze in the NAJYRC CCI* in 2015 in Kentucky and earned individual gold in 2016 in the CICY** in Colorado.
Brost and "Queen Crim" completed their first CIC*** together at the Ocala Jockey Club International (Florida) last November where they finished 13th. It has been a dream of Brost's to represent Canada on a Nations Cup team, and she'll now look to complete Great Meadow with the horse that won't let her down.
"It's really cool to be able to work with my best friend," said Brost. "I know that she will always try her heart out every time, and there's never a day that she doesn't give it her all. She always comes out and wants to do the job; I'm pretty lucky."
Two years ago, Chris Talley attended the Great Meadow International and won the Morningside Training Farm Bareback Puissance with a horse named Wyth.
Fast forward to present day and Talley is back at Great Meadow for the first time for the main event, bringing the 9-year-old Thoroughbred gelding Unmarked Bills (Posse—Kelli's Ransom, Red Ransom) and the 10-year-old Oldenburg stallion Sandro's Star along for the ride.
Unmarked Bills retired from racing in November 2015 and was out of work for two months before he joined Talley in Florida for the start of his new career.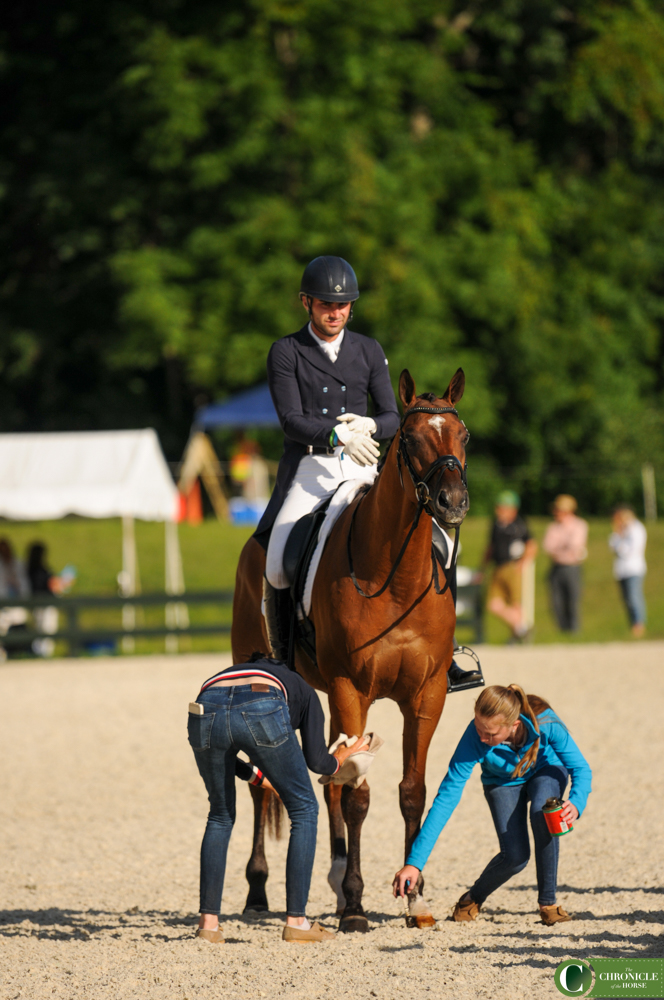 "Kate Samuels referred me to David Nuesch [Unmarked Bill's owner], and he called me [about] an off-the-track horse who was ready to step away from the race track and find a new career," said Talley. "We got in contact, and I went [to] look at him. In the round pen, he ran around all wild and tried to kick me, but there was a look in his eye that I will never forget, and it's the same look he gives [on] cross-country day."
"Billy" entered his first training level competition four months after partnering with Talley, and he moved up to the CIC** level the following winter. Talley completed his first CIC*** aboard Billy at the Cloud 11-Gavilan North LLC Carolina International CIC (North Carolina) in 2017.
"He has always been a very good boy, very level headed and really likes to work," said Talley. "He was easy to retrain, and he was a horse that not many people come by.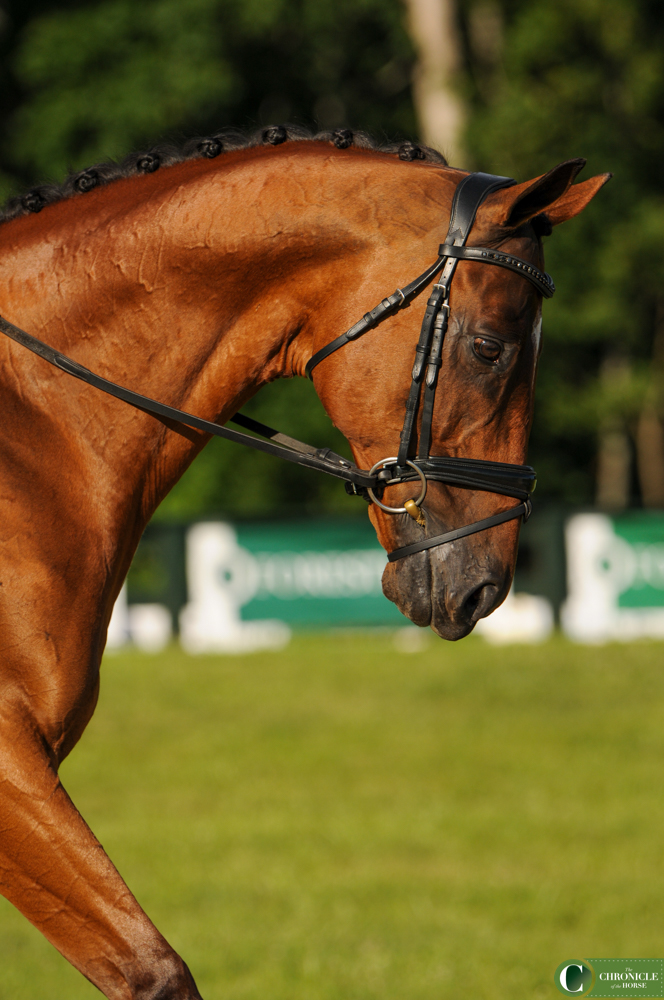 "I'm grateful to have been able to come up the levels on him," Talley continued. "He's my first advanced horse, and even though he's quite young he'll take over for me when I make a mistake, [and] when he needs me I'm here to help him too."
The pair survived their dressage test at Great Meadow and were greeted by well-wishers and some of the "very special people" who form his syndicate.
"He really wants to please, probably too much," said Talley. "In dressage and show jumping he gets tense, and we've been working through that. He struggles with tension sometimes, but at home he isn't tense, and we have to use spurs and a dressage whip. Hannah [Salazar's] two kids will ride him around because he's very quiet at home, but in the show ring he knows what he's doing."
USEF Network will be live streaming the event.
For all of the Chronicle's coverage, click here.
For scores, click here.
For a course walk, click here.
For a schedule, click here.