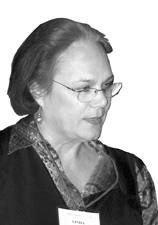 Breeding and developing sport horses in this country must really be considered a labor of love. It's a testament to the dedication of so many that the United States is producing the exceptional individuals that we're seeing in programs like the International Jumper Futurity and the Young Jumper Championships, and then going far beyond.
Back in 1988, John Madden and I took our shared vision of developing interest in young jumpers–especially those bred here–and formed the International Jumper Futurity. By the late '90s it was clear that the now well-established program for 4-year-olds (sort of the "kindergarten" level for show jumpers) was in need of a national program for 5- and 6-year-olds too.
The IJF first instituted its new program, the Young Jumper Championships, nationwide in 1999. This year the YJC expanded to offer classes for 7-year-olds on the East Coast and for combined 7- and 8-year-olds (following the format of the major European shows) in the West.
I believe that with this step the IJF now has programs that encourage breeders and developers of young horses to provide for all the stages in a jumper's education. Although the YJC is open to all horses with proof of age and identity (via breed registry papers), the IJF Bonus Awards program recognizes and rewards successful American breeding.
We remain a long way behind the sophisticated and extensive programs found in countries like Germany, France, the Netherlands and Belgium, but I believe we're much farther along the road than we were 10 or 15 years ago.
It's always great fun for me, and for fellow IJF board members Cheryll Frank and Joyce Matin, when we hear of the successes of IJF or YJC "graduates."
When Laura Kraut rode Allegiance to victory in one of the three biggest classes in Aachen (Germany) last year, it was exciting to realize that Allegiance (known during his YJC years with Frank Conway as Montega) had been the winner of six consecutive YJC qualifiers. Frank has had great success with his YJC horses.
Casadora had placed third in the 2002 6-Year-Old Eastern League Final with Peter Leone, and after coming to Frank in time for the Winter Equestrian Festival (Fla.), the mare sold to Lauren Hough. "The next time I saw her was on television," Frank said, when Casadora placed second in the 2004 $100,000 President's Cup in Washington (D.C.).
I could go on and on with stories of YJC graduates, a list that gets longer every year.
Those who breed sport horses are a special lot–they love what they're doing, and usually that's the underlying reason for their involvement. It's easy to enjoy watching a foal frolicking in the field; but it's not so easy to observe your gangly yearling or 2-year-old growing in the oddest directions!
But we lucky ones learn there is something special in seeing (or feeling) a 3-year-old take his first few balanced steps under saddle or free-jump like the athlete he's bred to be.
Just imagine owner Nancy George's thrill when her very first home-bred, Trueman's Affair, was named the winner in all three categories (best type, best performance and best grand prix potential) at the IJF Midwest Final during the Trader's Point (Ind.) show in August.
Trueman's Affair has a high percentage of Thoroughbred blood (to the delight of Thoroughbred lovers like me!), being by Hamar, a grandson of Spectacular Bid. In selecting the dam of Trueman's Affair, Nancy George went for an Oldenburg-Thoroughbred, Affair d'Coeur, by Alpenstern.
With her young horses, Nancy is a hands-on owner. She had a friend do her colt's initial backing but then took over the riding duties herself, even though she said when he started she felt the need of a neck strap since "he just exploded over the jumps."
She also made time to travel to work with trainer Frank Conway on a regular basis. True-man's Affair did some of the easier low schooling jumper classes as preparation for the IJF at Trader's Point.
For this event Nancy put Niall Grimes on her horse, though. "He's relaxed and confident, and he rides so many horses every day. I thought it was best to give the ride to a good professional, because of the importance of the class," she said.
If he isn't sold, Trueman's Affair will be going on to the YJC classes in Wellington (Fla.) with Frank. But Nancy still has his two half-siblings waiting to reach IJF age. With the care and thought that Nancy has put into her breeding and development program, I'm quite sure that we'll be hearing lots more about Nancy and her horses.
Another owner/horse story that stood out from this year's competitions is that of the Western League Final's 5-year-old winner.
Apache is a homebred owned by Nevada resident Doug White. Doug has been a horse lover all his life and was the owner of the breeding farm and competition stable where I worked during many of my riding days.
Doug breeds a limited number of mares now, but he's really come up with a special one in Apache. He's by the royally bred Mescalero and out of an Australian Thoroughbred mare who was a bit "hot" but had competed successfully in the amateur-owner division.
Doug said that "Apache has everything that I'm looking for in a jumper prospect–conformation, temperament, stride, scope, technique."
When the horse was 4, Richard Spooner saw him at home and asked to ride him. Richard considered Apache to be one of the nicest young pros-pects that he'd ever thrown a leg over.
Since he's an old-time cattle trader, instead of selling the horse, Doug made a mutually beneficial deal with Richard, giving him a percentage ownership in the horse in exchange for having one of the premier riders direct his early career.
The plan is working. Apache jumped three clear rounds and a jump-off to win the YJC Final with Richard. In addition to first-placed prize money, the savvy Doug also pocketed a neat $3,000 in IJF bonus money since he had chosen a nominated stallion and then nominated Apache to the IJF program. He only wishes that Pako, another of his horses who placed third in the 7-/8-year-old division, had been IJF-nominated too.
Doug has bred other horses who've gone on to win at the grand prix level, so he knows what it feels like.
"I think I have another one in Apache. Now I just have to wait and watch and worry while he grows up and gets the rest of his education," Doug told me.
While the IJF program recognizes the horses bred in this country, and the stallions producing them, the YJC is really all about education. It's about getting our U.S.- and foreign-bred 5-year-olds into the pipeline to have the best of them emerge at the other end as 8-year-olds, prepared for long and successful careers in the grand prix arena.
Along the way, many wonderful animals will become available for junior and amateur riders, and even for hunters and equitation horses or eventers. I only hope that the priority will remain giving the horses bred here in the United States (or imported as youngsters) the right kind of mileage.
But if simple expediency in running the YJC qualifying classes is allowed to rule the day, it's unlikely that our upcoming crops of horses will get the sort of courses and sensible experience that is so critical to their development. I will be especially sad if our 5-year-old classes revert to the timed first jump-off format–from the clear round or optimum-time classes the rules now provide for–for the sake of making it "easier to understand."
While the rest of the world has proven the value of moving away from speed and technicality for horses at this age, we seem determined to go the other way.
Everyone who has ever owned a horse knows that there are no guarantees in any aspect of our sport. Breeding, and then developing, young horses is an especially time-consuming process. There is plenty of opportunity for minor, or even major, calamities to occur.
Perhaps this is part of what makes the reward so very sweet when a horse you've raised makes a name for himself in one of the important milestone events along the way.
My congratulations to Nancy George, Frank Conway, Doug White and all the other breeders, owners, riders and trainers who presented such nice horses at the three IJF competitions, two league finals and all the YJC qualifying classes this year.
And if you've ever thought about raising some of your own, just browse this Stallion Issue. You'll quickly see that Europe is not the only place to offer quality stallions with top bloodlines.