Wellington, Fla.—Feb. 24  
Watching Lizziemary canter from across the ring you almost think she has a net over her nose, but as she comes closer you realize no, there's nothing on her nose, she's just wiggling it and her lips all over the place!
The 12-year-old chestnut mare carried Danielle Goldstein to victory in Saturday night's big $384,000 Rolex CSI***** Grand Prix.
"She's funny, you know chestnut mares always have a reputation of being a little bit quirky, and she is!" Goldstein said with a laugh.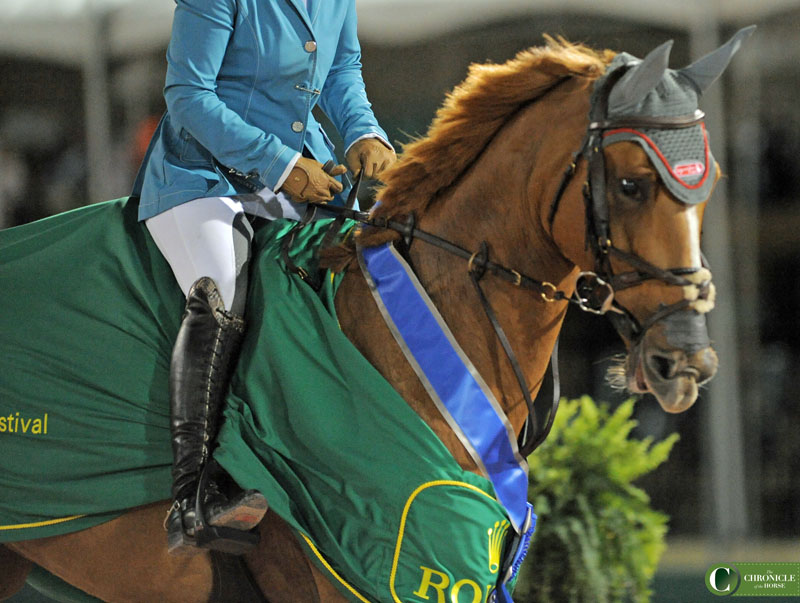 The mare's lips and nose hardly stop wriggling all throughout the course or even when Goldstein came back in the ring for the award presentation.
"She's a little fussy with her face and her mouth," Goldstein said. "But she goes in the ring and she's always on the job—she really tries her heart out."
Goldstein has been riding the mare since September of 2016. The mare was previously campaigned by Irishman Billy Twomey who brought the mare up through the five star level. Goldstein rode the mare successfully at the five-star level in 2017, including at the European Championships (Sweden) where they placed ninth individually.
"We clicked right away, as soon as we got her," Goldstein said. "The first grand prix that we went in [a two-star in Vilamoura, Spain in October 2016], we won. We both trust each other, and it works out well in big classes when you can trust each other."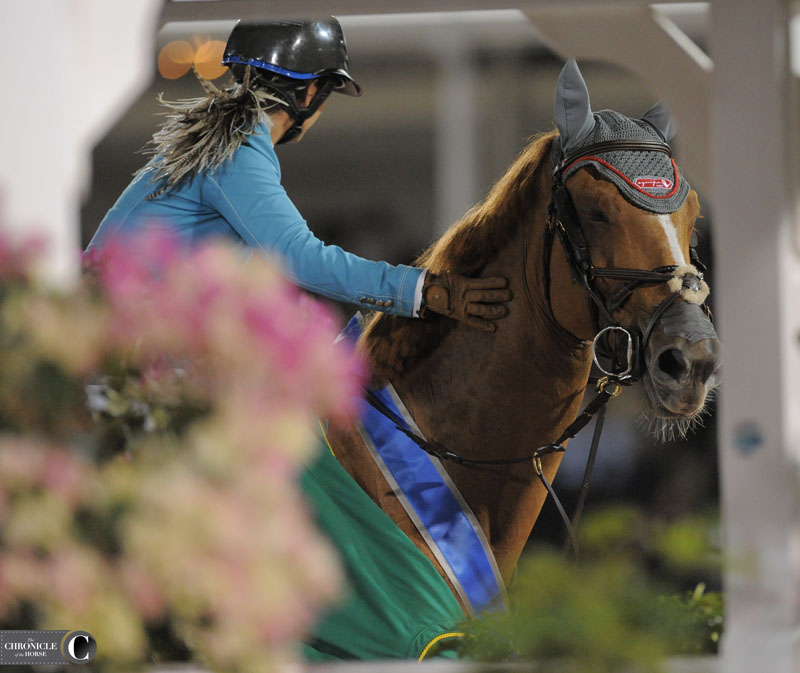 On Saturday night Goldstein and Lizzie laid down one of only two double-clear rounds in the class, and Lizzie's was faster by nearly 10 seconds.
"I thought she came out tonight and jumped beautifully," Goldstein said. "I was thrilled with her."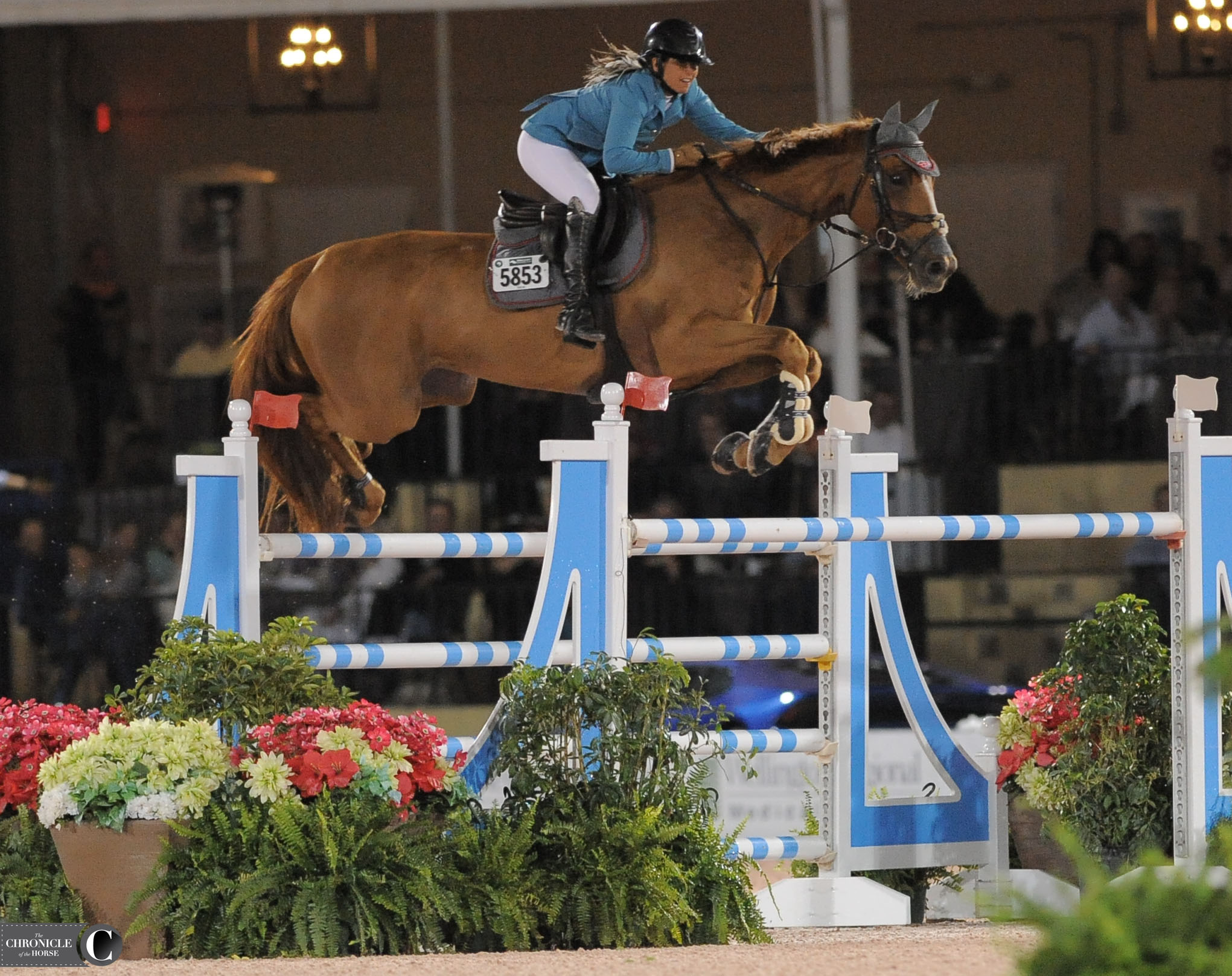 Goldstein hopes Lizzie will be the horse she rides on a team for Israel at the World Equestrian Games this Sept.
"Now that we have some real experience under our belts I feel like when we go in there and she feels good and I feel good, we have a shot," Goldstein said. "It's a good partnership."