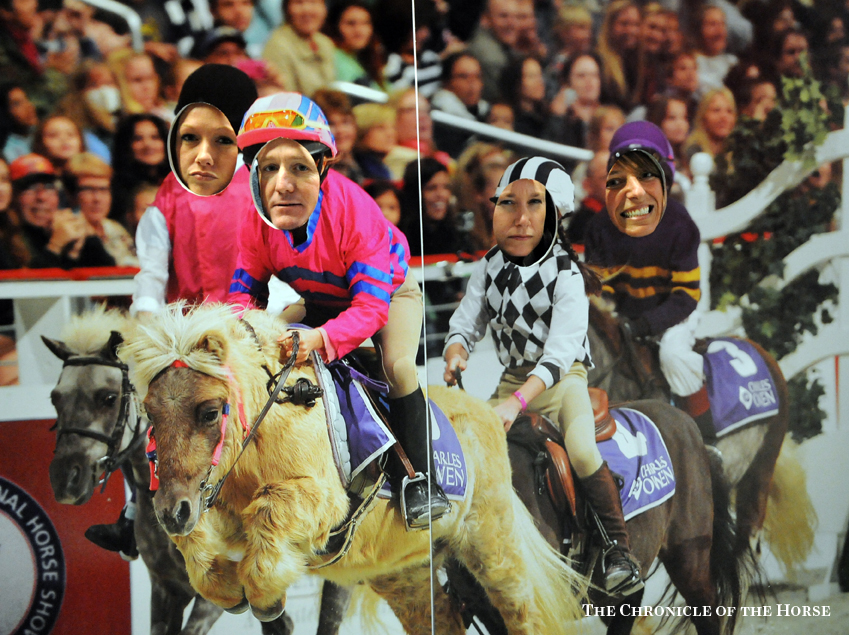 McLain Ward had more than his share of pony fun on Barn Night at the Washington International Horse Show. He started by stopping by the Shetland Pony cut-out to pose as Cricket The Wonder Pony's jockey. He's the second one from the left. ("Make sure you're serious," he admonished the other jockeys in the race. "We're competing.")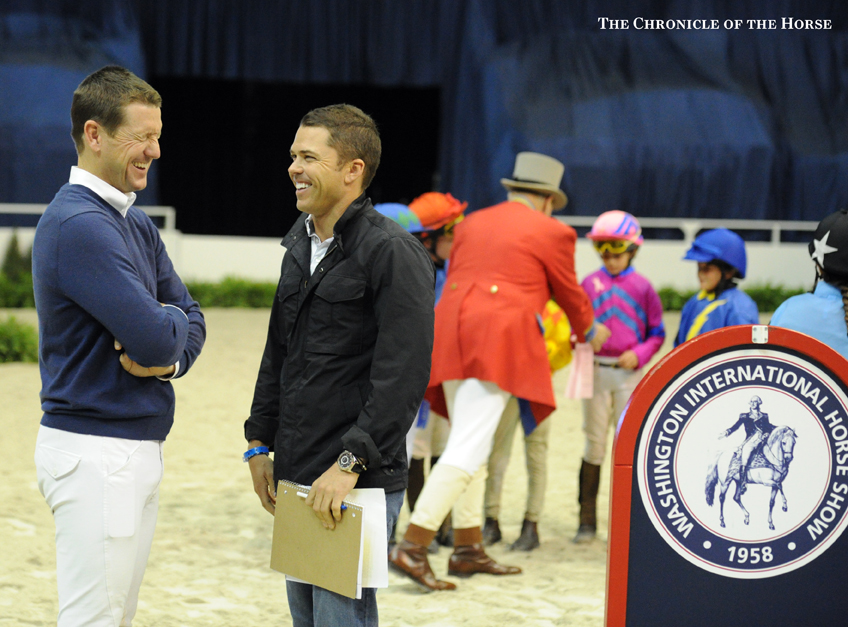 Then he acted as a celebrity judge in the Washington International Horse Show Shetland Pony Steeplechase Series, alongside Kent Farrington (who himself rode in pony races as a child), obviously enjoying himself.
To top it off, he dressed in racing silks as a Shetland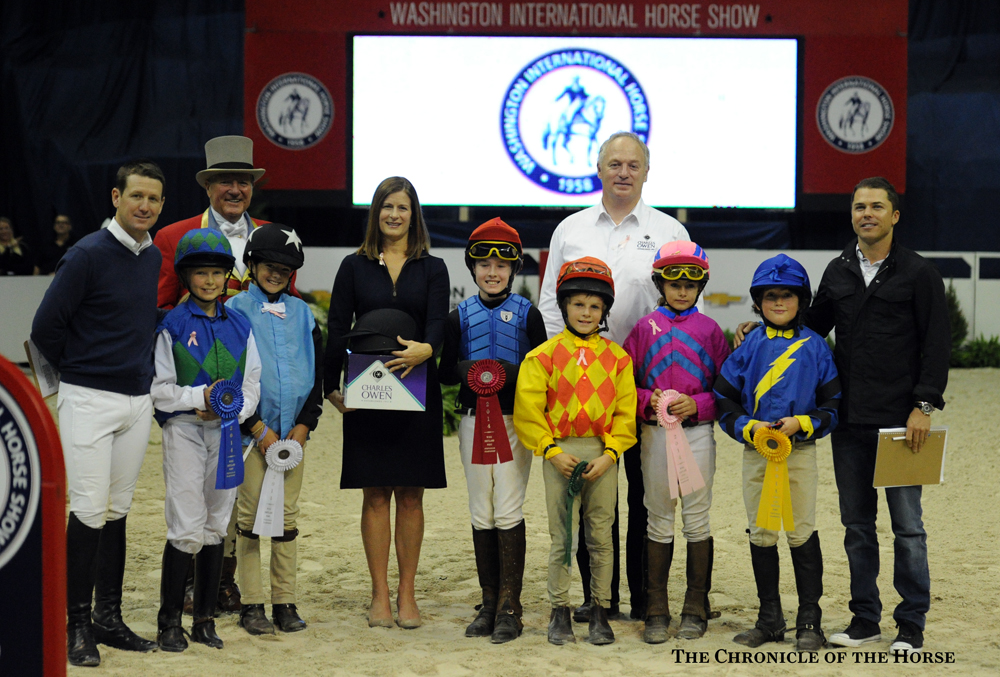 Steeplechase rider for the $20,000 Gambler's Choice Costume Class, and borrowed pint-sized Sail The Sun from rider Phineas Westerlund to join him for the course walk. (He rode full-sized Zander to second in the class.)
But cute as they are, ponies get the best of all of us, no matter how many medals you have. In the jovial spirit of the day Ward got distracted for a few seconds while walking the course with Sail The Sun in hand. Of course, that's all it takes for an impatient fellow to try teach a human a lesson. Don't worry, Ward foiled his efforts pretty easily.
| | |
| --- | --- |
| | Some people bring dogs to walk the course, McLain Ward brought Shetland Pony Sail The Sun. |
| | "I go between these two rails, right?" |
| | "Oh look, he's distracted!" |
| | "Walking courses is boring." |
| | "Pay attention to me now!" |
| | "Still on the phone? Really McLain?" |
| | "I've got you now!" |
| | "Foiled again. Next time I'll get him." |
Follow along with the Chronicle as we bring you all the news from Washington here. Full results from the competition are available here and you can watch a livestream of the entire competition for free here.
For a full report from the Washington International Horse Show, check out the Nov. 10 issue of The Chronicle of the Horse magazine.