Lexington, Ky. – Oct. 31
"We've been buddies a long time, but I don't know who invited him here," Todd Minikus wisecracked in the press conference for the $100,000 Double H Farm Open Jumper class at the Alltech National Horse Show.
At that, Francois Mathy Jr., laughed. He's on his first visit to the U.S. indoor shows from his home in Belgium, so he's making the trip count by winning right off the bat. And he's not even trying that hard.
Minikus had set a blistering pace over Conrad Homfeld's twisting, turning jump-off track. With 13 in the jump-off, it was going to take some bold moves to win the class. With slick turns and a ride that shaved every second off but still looked smooth, Mathy bested Minikus's time by a fraction of a second.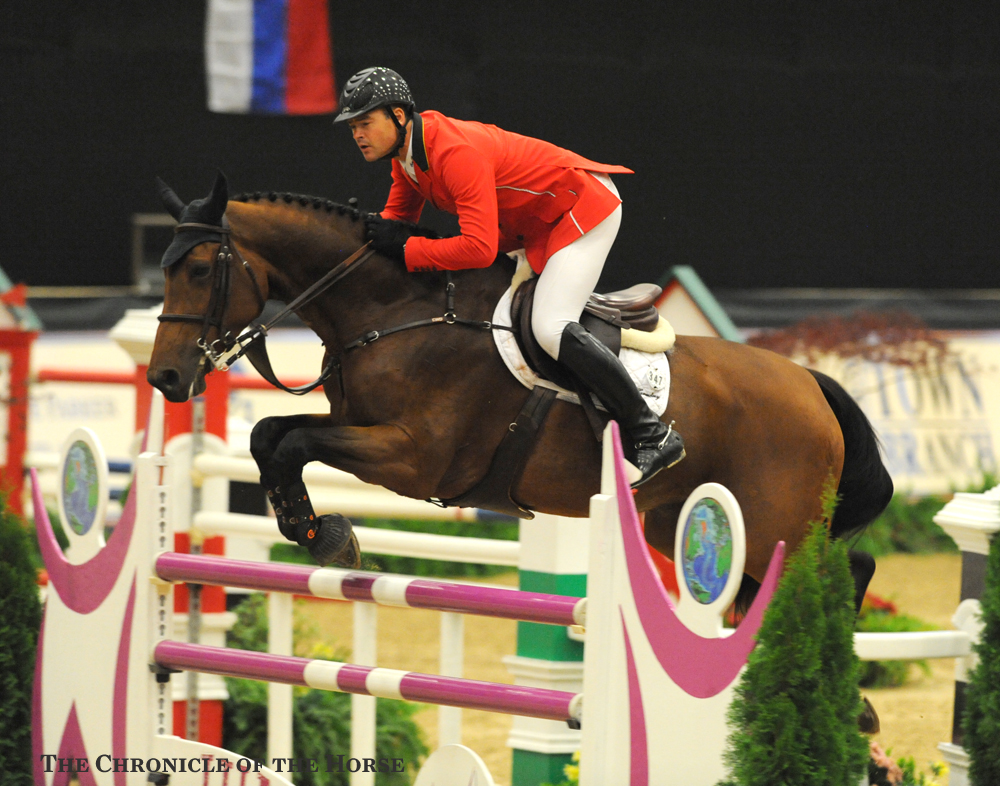 Francois Mathy Jr. wasn't really trying to win the Double H Farm
$100,000 Open Jumper class, but his tidy round on Polinska des Isles
topped the field. Photo by Molly Sorge
Mathy admitted that his main goal for the week is gaining World Cup points in Saturday's $250,000 Alltech Grand Prix. "Although I went quite neat, I didn't think I could beat the time from Todd. It was quite a good surprise when I passed the timer," Mathy said. "And I didn't see his round. I just knew he was quick. I just saw yesterday he won by 3 seconds [in the $50,000 Welcome Speed] and he was fast, so I didn't really calculate on beating him. Sorry, Todd. My plan was just to be behind you, but my plan didn't work."
Mathy brought Polinska des Isles to Kentucky. A 10-year-old mare he's had since she was 5, the Diamant de Semilly offspring is owned by Team Harmony, a group headed by Princess Haya. The bay mare was quite successful at the Spruce Meadows (Alberta) summer series and jumped two four-fault rounds for Belgium at the Furusiyya FEI Nations Cup Final in Barcelona in September.
There's only one spot for a rider from Belgium in the Longines FEI World Cup Final, and competition is fierce at the European indoor shows. "I quite enjoyed my tour in North America this summer, and I thought it'd be a good opportunity for me to try and get a few more points. I thought I'd do the World Cup classes here, get some points and then try to get a few more in Europe," Mathy said.
"Be honest, you thought it was going to be easy here Francois," Minikus joked. "We've got news for you. We're gonna send you home with your tail between your legs."
Those fighting words promise a good showdown on Saturday night in the grand prix. Check back at www.chronofhorse.com for all the news from the Alltech National Horse Show. In-depth coverage will appear in the Nov. 18 issue of The Chronicle of the Horse.
Click here for full results of the Alltech National Horse Show.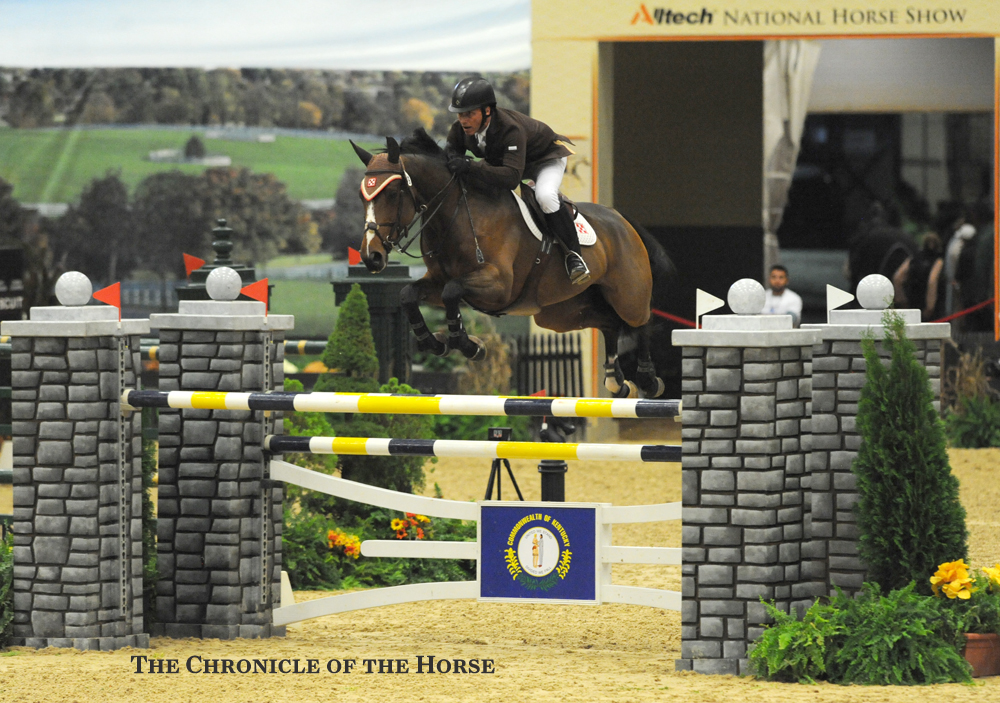 Todd Minikus and Quality Girl finished second in the Double H Farm $100,000 Open Jumper class.
Photo by Molly Sorge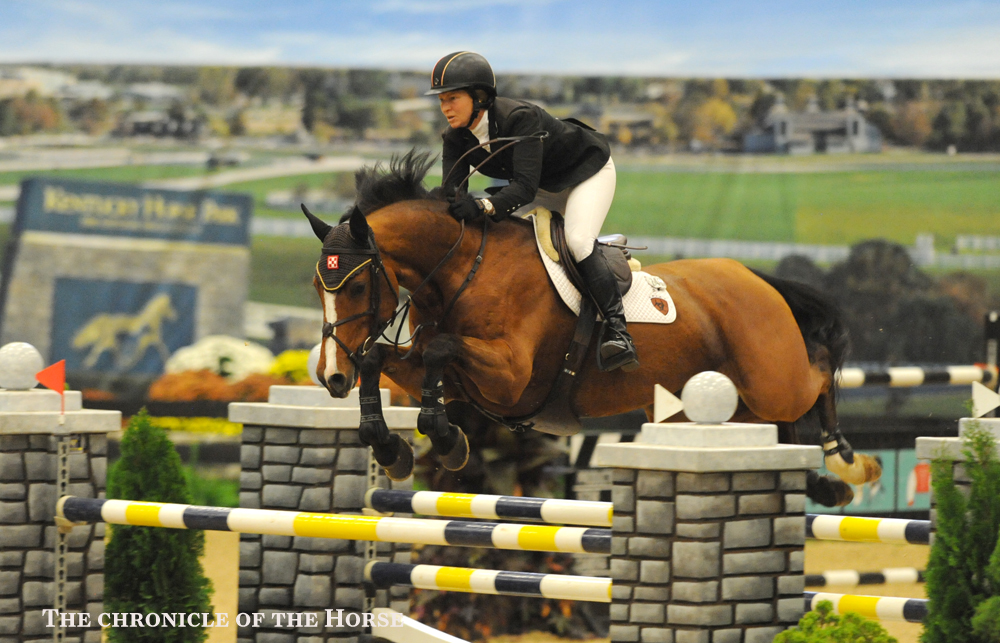 Beezie Madden and Amadora were just off the pace and finished third in the Double H Farm $100,000 Open Jumper class. Photo by Molly Sorge