Allentown, N.J.—May 11
Boyd Martin guided Tsetserleg around his first CCI**** two weeks ago at the Land Rover Kentucky CCI**** finishing 11th, and this weekend he's brought several up-and-comers to the Jersey Fresh International to give them educational runs as they move up the levels.
Martin is leading the CCI*** with the Long Island T Syndicate's Long Island T (25.4) and is in third with the Ray Price W Syndicate's Ray Price (29.1). Both horses are doing their first CCI***s this weekend.
Martin's also leading on Christine Turner's On Cue (25.7), who's doing her first CCI**.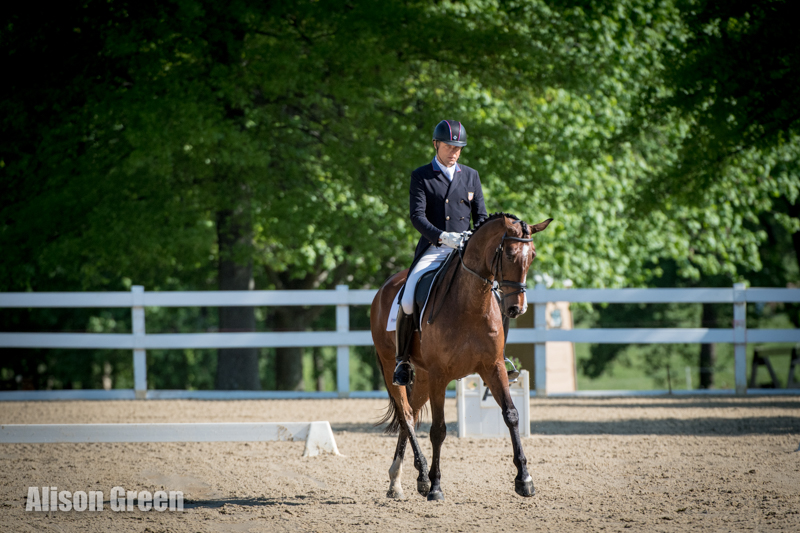 "Ludwig was a star," said Martin of Long Island T. "He's very good on the flat—a great mover, nice and relaxed in the ring. I was very pleased with the way he went. Obviously it's a three-day event, not a dressage show, so I've got a mission ahead of me tomorrow."
Martin's had a few blips with the gelding since taking over the ride from Peter Barry, so he said he'll feel out the course as he goes.
"To be honest I think walking the course it's all very doable," he said. "He's been training really hard at the cross-country. He's newish to me. We've sort of built up a partnership, and we've had some good runs and some scratchy ones, but I think this course suits him well. I'll probably ride him at a pace around the course where I feel like he'll be able to cope with the fences, so I'll spur him along on the nice galloping lanes, but for the complicated turning exercises I'll slow him right down."
Ray Price, who's a homebred of Martin's, hasn't been at the level long, but Martin's confident he's ready to tackle Mark Phillips' course tomorrow.
"Ray Price went like a demon this morning," he said of his ride on Thursday. "I was really happy with him. He's very green. I think this is only his third advanced. I was probably a little bit premature getting him to this level, but I knew it would be a good track. I think he's going to be a really good horse for the future. He was green and wiggly in the test, and there's lots of improvement to be made, but I think he's all class."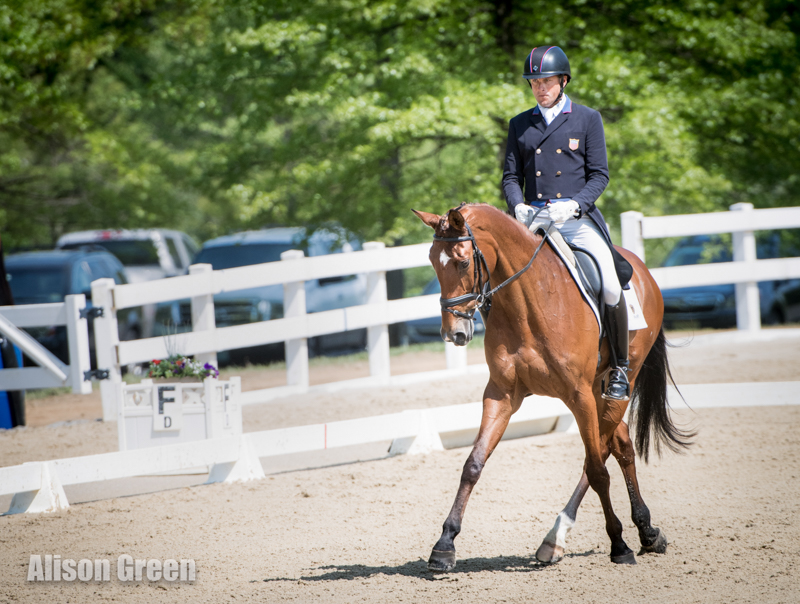 On Cue has had a few riders over her career, including four-star rider Sinead Halpin, and although she's 12, Martin still sees great potential in her despite her late start.
"It's a shame she's not 8, but saying that, she's had a pretty easy couple of years before I got her," he said. "She's a beautiful mover. She's good and sound. I think in eventing now we're seeing older horses keep going. I should have done a two-star at the end of last year, but we'll do this and move her up to advanced, and then all of a sudden she'll be a young horse again. She's a beautiful mover, has a wonderful disposition, smart. She's very exciting to have here."
Allison Springer leads the CIC*** with Lord Willing, a 10-year-old Holsteiner gelding she's brought up from the one-star level. They won the Pedigree Bromont CCI** (Quebec) last year  but retired on cross-country during their first three-star attempt at the Cloud 11-Gavilan North LLC Carolina International CIC*** (North Carolina) in March.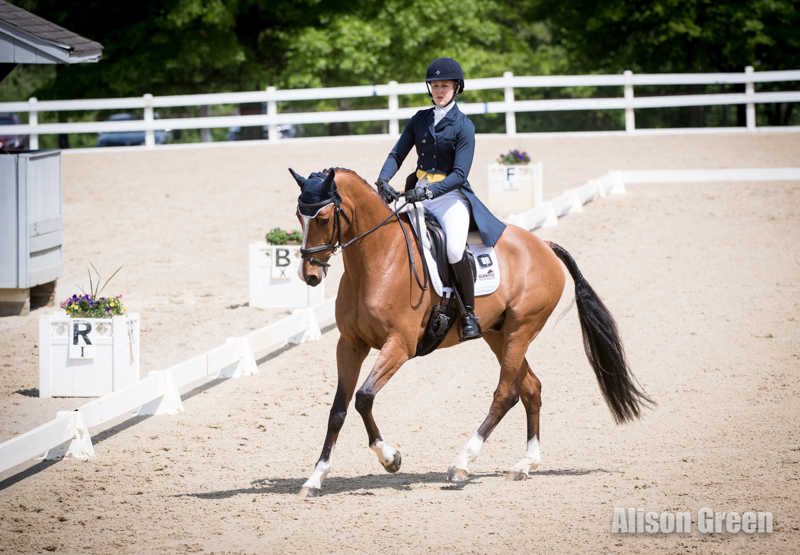 "Lord Willing is really fun to do a test on," Springer said. "He's a careful horse, but I'm excited about him. He's pretty green at this level, and I've been working really hard on my cross-country."
Phillips' course makes the most of the Horse Park of New Jersey's cross-country space but retains the event's characteristic "windiness."
"It's a good course," said Springer. "I think there are some good questions, and hopefully it will be a good confidence boost [for Lord Willing]."
Will Coleman and Soupçon du Brunet are on top of the CIC** with barely a point on Will Faudree and Caeleste. Coleman got the ride on the French-bred Anglo-Arabian gelding in 2014, but they took 2017 off after March. They finished fifth at the Carolina International CIC** last year.
The Chronicle will be on site this weekend at the Jersey Fresh International to bring you news and photos from the spring CCI championship. Check back at coth.com and look for more from Jersey Fresh in our June 4 print edition.