Luhmühlen, Germany—June 16

U.S. rider Boyd Martin took the lead after a phenomenal double-clear round in today's four-star cross-country.
"It was a fantastic course, and my horse gave me the most amazing round today!" he said. "To me, Shamwari is the best horse in the world and coming to Luhmühlen proved to be the right decision. I wanted to come here because I knew the footing and the course would really suit him."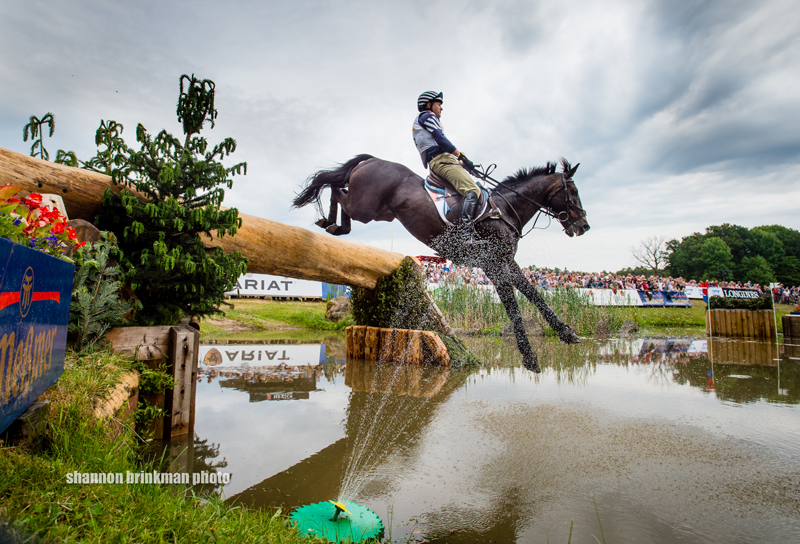 "Shammie" hasn't had a four-star outing since two years ago in Kentucky, and Martin has focused on keeping the 16-year-old Swedish Warmblood gelding sound and happy.
"He's a World Equestrian Games and an Olympic veteran, and I thought that this four-star would give him a run that would give us the least amount of trauma to his legs," said Martin. "He ran really well here a couple of years ago [when he finished third in 2014], and he's in great shape."
A handful of intermediate and two-star runs combined with schooling Martin's course at home at his Windurra farm in Cochranville, Pennsylvania, was all the prep the pair needed for Luhmühlen.
"I've been looking after my old mate Shammie and not running the legs off him," said Martin. "I've got complete belief in this horse, and I've had him for a number of years, and he's jumped every cross-country jump I've ever pointed him at, and so I felt like I didn't really need to push him hard in his preparation at the competitions."
New Zealand's Jonelle Price, who was just 3 seconds over the time allowed, climbed from sixth after dressage into second with Faerie Dianimo.
"Cross-country is simply her thing," said Price, who already has a four-star win under her belt this spring, as she claimed the Mitsubishi Motors Badminton Horse Trials (England) with another super mare, Classic Moet.
"The mare absolutely loves it!" said Price of Faerie Dianimo. "She does tend to get a little strong, but she was amazing today."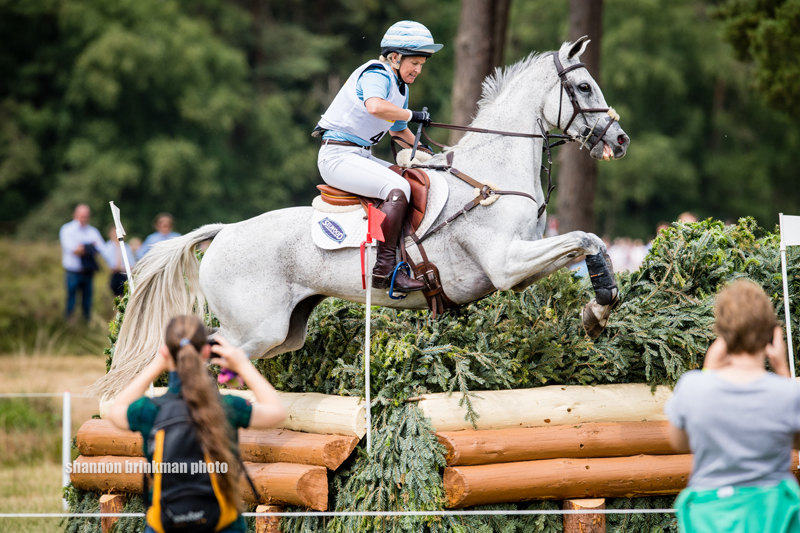 British rider Laura Collett, who rode four-star first-timer Mr Bass into third place, was ecstatic. "My horse was out of this world today," she said. "He gave me the best round ever, and I am so proud! The course rode superbly, and I could not be happier."
U.S. rider Liz Halliday-Sharp also clocked a clean round with four-star first-timer Deniro Z. The pair moved up from 17th after dressage to ninth with just 4.4 time faults.
"Deniro Z is just incredible!" she posted on Facebook after her cross-country. "He gave me a fabulous ride and jumped a confident clear at Luhmuhlen.
"It was a seriously tough track, and I am so, so proud of him," she added.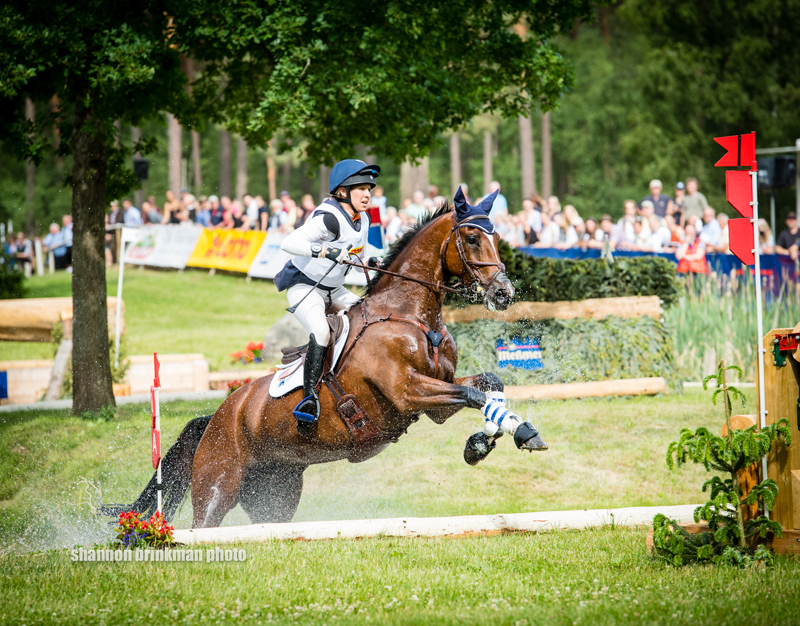 View lots more of Shannon Brinkman's beautiful cross-country photos.
Of the 46 pairs that started cross-country, 19 jumped clean, and five finished without penalty. Ten pairs retired and five were eliminated. Unfortunately, Axel Z was euthanized after he suffered a fall at 18B with Belgium's Chloé Raty. Raty was uninjured in the fall.
In the CIC***, Germany's Julia Krajewski and Samourai Du Thot maintained their lead with zero faults on cross-country. U.S. rider Woods Baughman and Maverick McNamara incurred one stop and sit 44th.
Full results are available on the Luhmühlen website.
To watch the cross-country action, visit Horse & Country TV.
2018 Luhmühlen CCI**** Cross-Country
Sara Lieser / Jun 16, 2018 5:38 pm