March 25—Raeford, N.C.
Caroline Martin had no expectations when she headed out onto Ian Stark's substantial CIC*** cross-country course at the Cloud 11-Gavilan North LLC Carolina International on The Apprentice.
But by the end of the day, she found herself on top of the field of 53 with the only double-clear round, earning her first CIC*** win.
Martin's only been riding "Dirk," a 13-year-old Irish Sport Horse gelding owned by her mother Sherrie, for about a month after her former trainer Buck Davidson campaigned him to the four-star level.
She's using the opportunity to gain experience as she begins to start her own business. She had the benefit of riding two other horses, Danger Mouse and Rolex Kentucky CCI****-bound Spring Easy, in the three-star before Dirk, which gave her a feel for the course.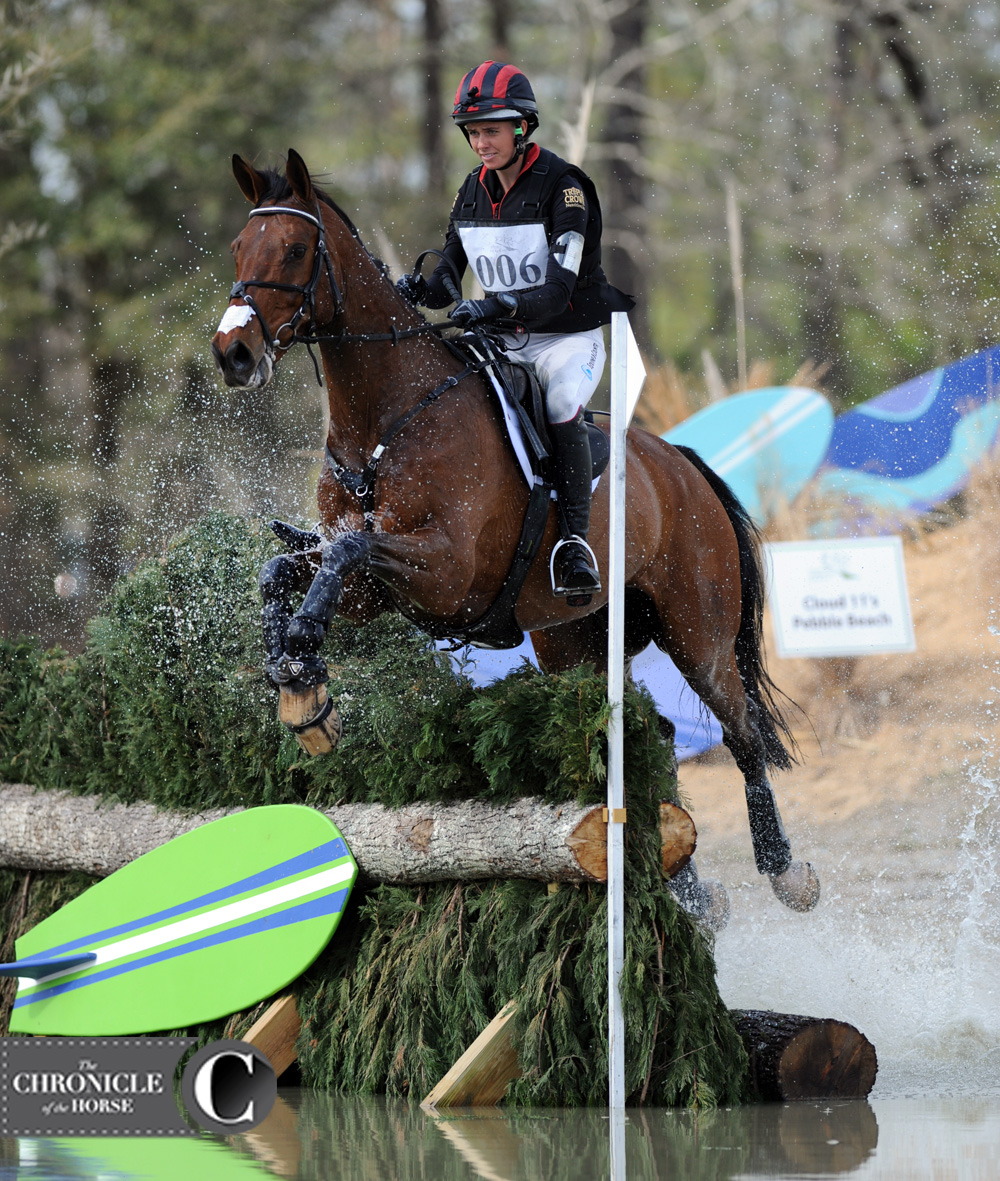 "The good thing is I had two horses to go out first. I got to get to know the course. Dirk actually gave me a surprise. He was a little bit stronger than I thought," she said. "I ran him in a loose ring snaffle. I thought, 'Why not?' Since I don't know the horse, see how it goes. He was pretty good through most of the course, and honestly just showed me how to ride. He was like, 'This is the jump, you go here, this is the jump, you go here.' It was kind of cool because I got off Danger Mouse, and he's wicked green. I can't complain!"
Caroline said there's no pressure with Dirk, and she'll let her new coach Leslie Law decide where they head next, but it will likely be The Fork CIC*** (N.C.) in two weeks.
"I think the biggest thing is I did train with Buck for about 12 years, and the way he taught me how to ride is how he rode the horse. I also used to ride Titanium, who was ridden by Buck," said Caroline. "It is a new horse, but I was taught the basics by Buck, who's amazing, so that's what made it easier to get to know him. He's an incredible athlete, he's a very good jumper, he has an amazing gallop, and he's very easy on the flat. I have to give Buck credit for training him and training me."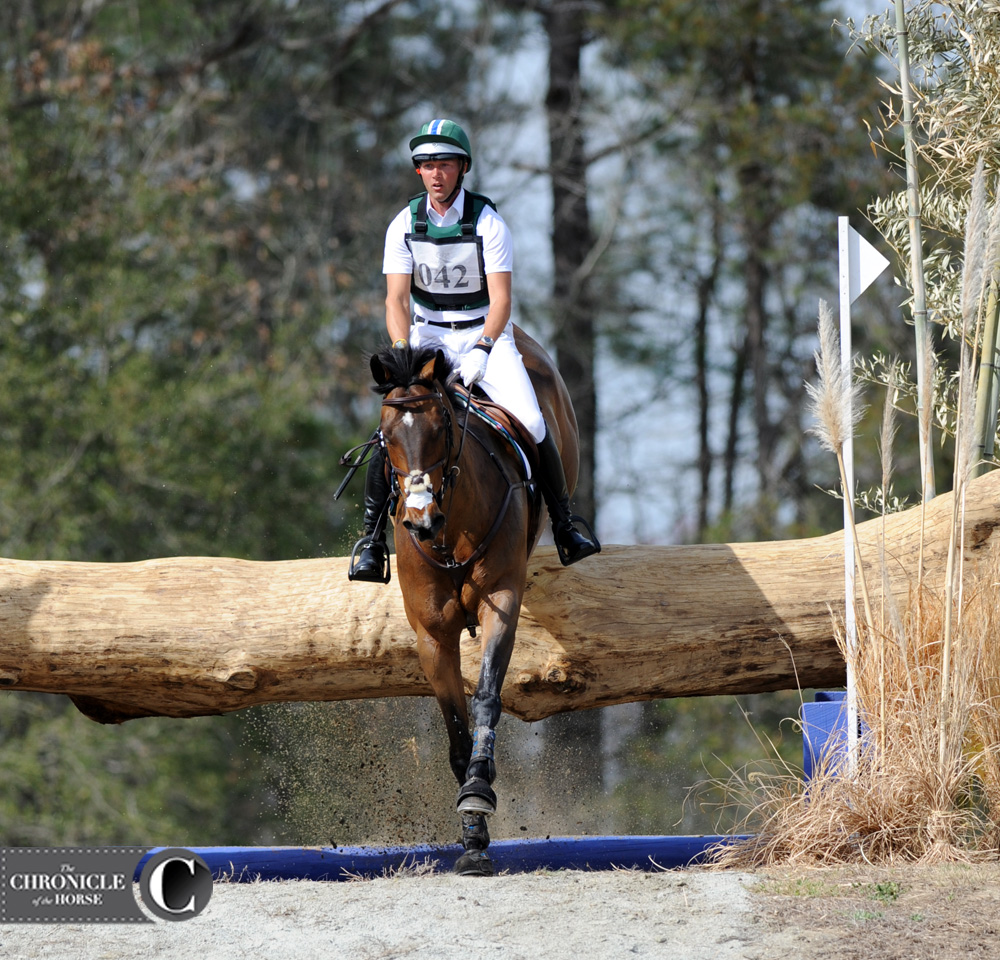 Overnight leaders Clark Montgomery and Loughan Glen slipped to second today with 6.4 time penalties, but Montgomery was happy with their final fitness run before Rolex.
"Glen was a bit tough today. He kind of locked his back and wouldn't go faster and wouldn't go slower," he said. "I tried to go for a long one at fence 2 and absolutely did not make the long one and chipped it. It was quite scary to be honest! But he jumped all his fences, he just wasn't super adjustable to go really quick on a CIC course."
Jennie Brannigan and Nina Gardner's Cambalda remained in third with 8.4 time penalties. It was "Ping's" first time running the three-star here, and he was surprisingly smooth the whole weekend for Brannigan.
"He was good. He had a really smooth round. I didn't really feel like I had any huge moments anywhere. But he is a kicking horse, so you always feel like you're working on him," she said. "He did pull a shoe at the beginning and kind of slipped, but he's good. I've been riding him for so long. It's funny, everyone's like, 'He's looked the best he's ever looked, are you going to do Kentucky?' He's going well, and he's in good form, and he's sound and happy. I don't really know now—I've got to regroup and talk to Phillip [Dutton.] It's fun to have him back. He doesn't owe me anything, and I've been lucky to have some other horses up and coming. I just want to keep him happy."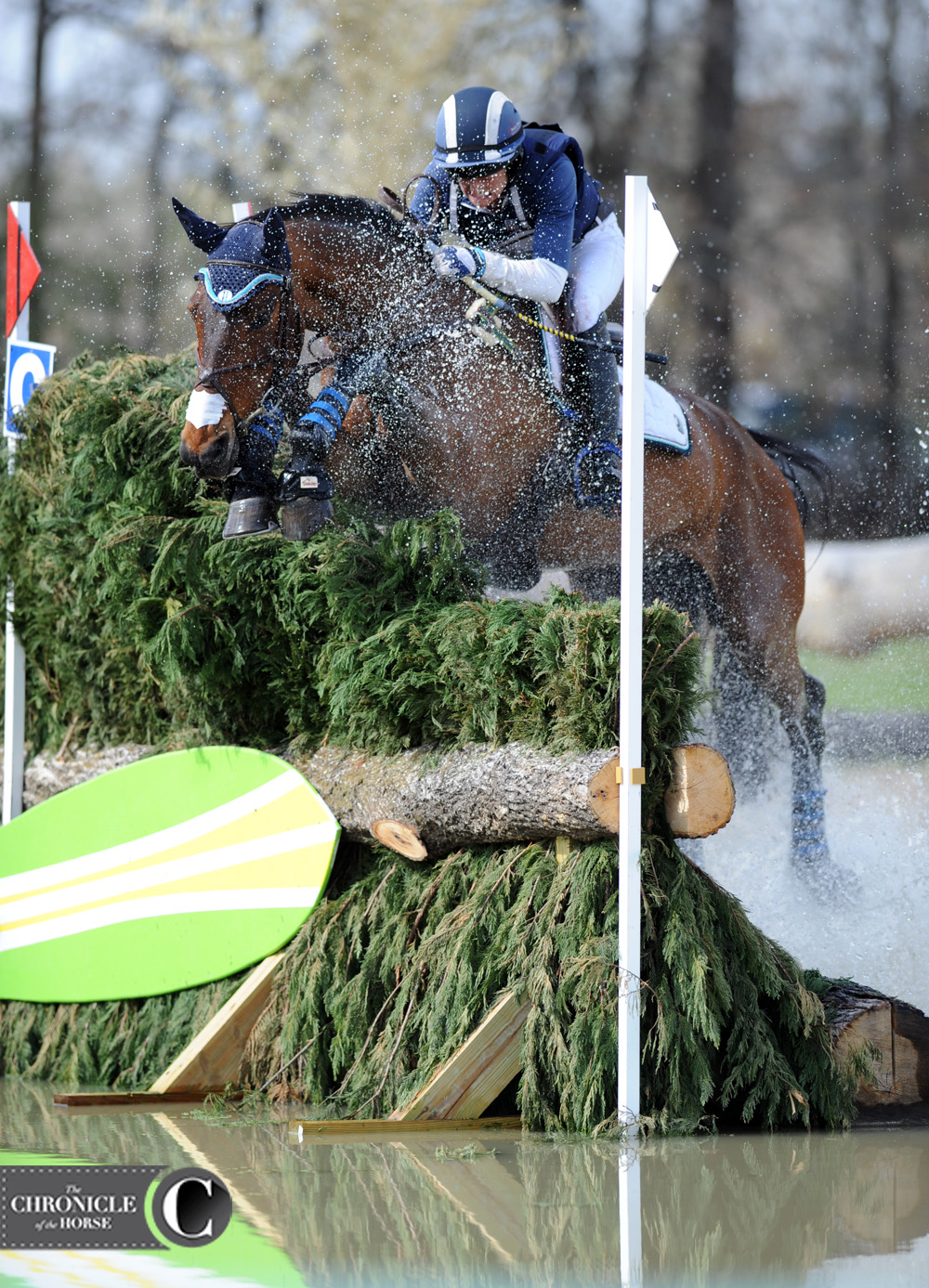 Of 45 pairs to start, eight picked up one stop, including dressage leaders Allison Springer and Arthur, who were in fourth.
Erin Sylvester and Mettraise earned 50 penalties under a new FEI rule in which if a rider misses a flag on a jump and continues on, they won't get eliminated.
Three pairs were eliminated on course, and Meghan O'Donoghue retired Palm Crescent after he stung himself on a jump.
Hannah Sue Burnett fell from Cooley Dream when he got caught up on the second brush in the second water, and Kylie Lyman parted company with Lup The Loop.
For full results, click here.
Make sure to follow us at www.coth.com and on COTH's Facebook, Instagram and Twitter! Check out a full report from the Carolina International in our April 17 print edition.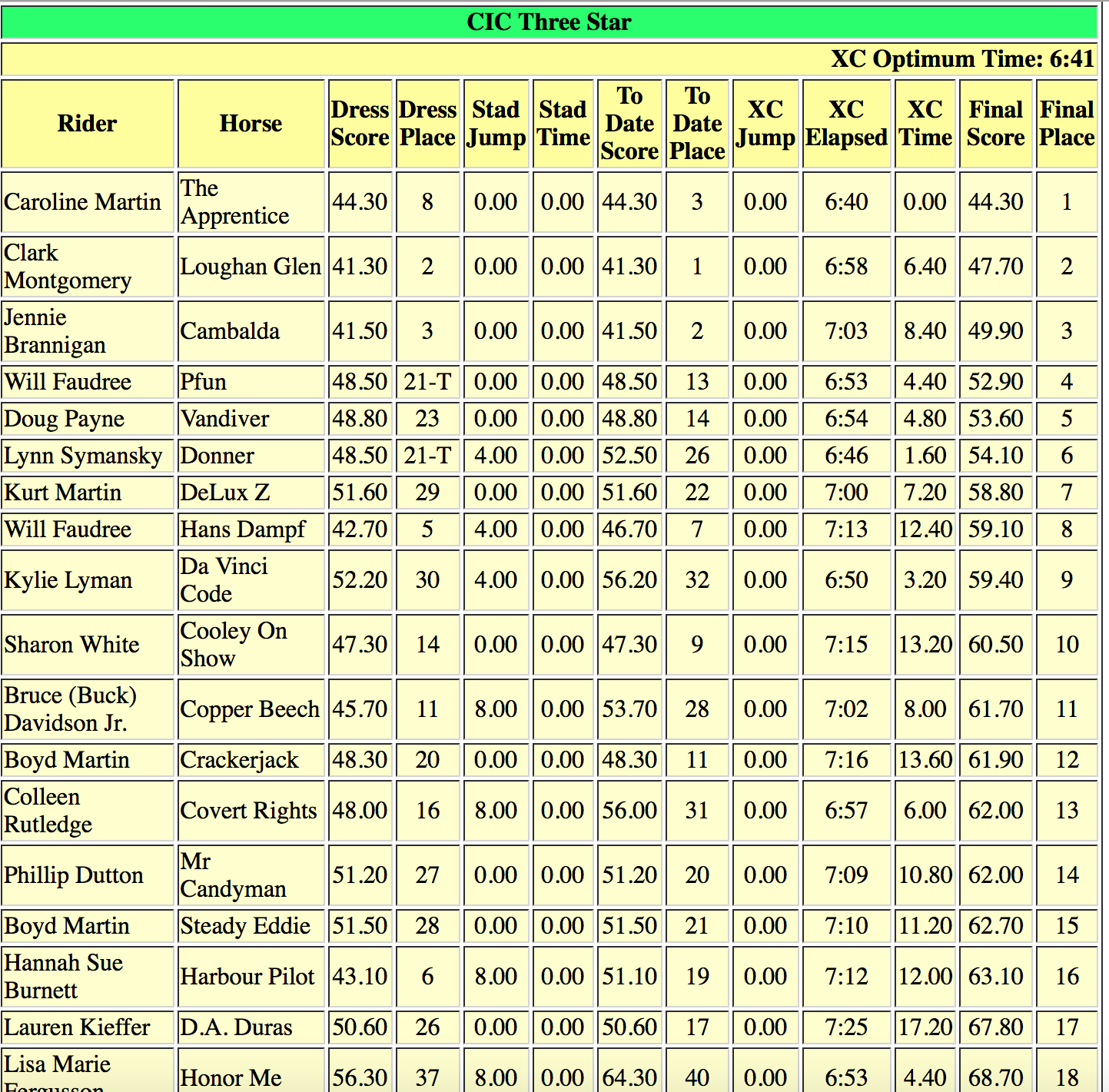 2017 Carolina International CIC*** Cross-Country
Molly Sorge / Mar 25, 2017 10:38 pm