Devon, Pa.—May 26
Boyd Martin mentally prepared for the worst—waiting to feel the tick of the rail, to hear the monstrous soft thud and groans from the crowd. The final fence of the jump-off of Captain Mark Phillips' $50,000 Devon Arena Eventing at the Devon Horse Show set out to test everyone—as a large show jumping oxer in a course littered mostly with cross-country jumps, coming from a "goodness that jump looks miles away" long approach—and Martin's mount, Denise Lahey's Contestor, wasn't excused from the exam.
So as the pair moved in the air, Martin's ears lagged behind.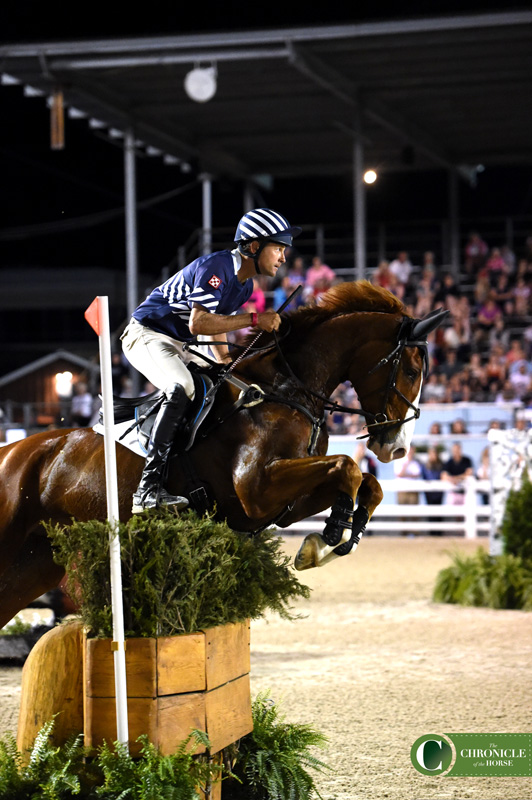 "He can be a little bit lazy in his show jumping, and I've got a good shot of it," said Martin, of Unionville, Pennsylvania. "So I was flying through the air waiting to hear the horse hit the rail behind. And he cleared it, and I couldn't believe my luck."
Even with three combinations coming behind him, Martin maintained the tidiest round with last year's reigning champions Chris Talley and Sandro's Star coming in second and hometown pair Buck Davidson and Carlevo finishing with the yellow ribbon in a field of 30.
"I'm so pleased for the owners, they're also the breeders," Martin continued. "They've just been wonderful supporters for me. And they've been through good times and bad times—more bad times than good times—and stuck right by me. I'm thrilled for them than myself. They really love this horse. It's like a pet to them. To win a big class like this is huge."
Martin discovered this particular charge as a young horse at Lahey's own clinic. Starting his competitive career in 2012, Martin has brought the Oldenburg gelding (Contango—Jer's Princess) up through the ranks.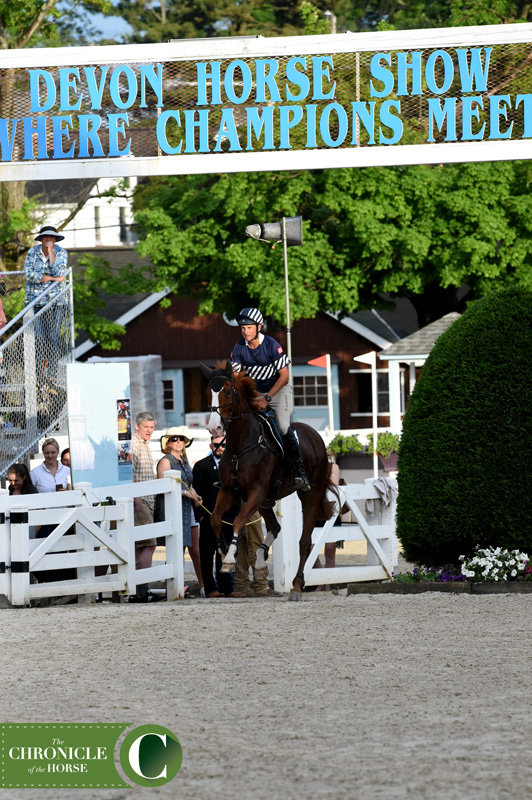 "He's just a really, really good boy. You know he's just an ultimate trier," said Martin. "He's made it to the top level of the sport. We're a bit hit or miss now and then. But tonight he was a home run. I was thrilled with the way he went. I think it's actually good to have a mixture of cross country and show jumps for him just because he likes that forward riding. Sometimes if I get too backwards in my canter, he loses his scope at the jump, so I was pretty happy with him."
This is the third year of holding eventing at Devon, and Martin hopes the tradition continues because if anything it pushes the eventers beyond the normal parameters.
"It's good for us eventers though," he said. "A bit of pressure, a big crowd. Jumps, warming up in the dark with the shadows everywhere. It takes us out of our comfort zone so I think it's good for us.
"It's a real honor and thrill and privilege to be here," he continued. "Obviously I'm here many nights watching my wife ride at Devon—Dressage at Devon. And also been here watching McLain Ward win the grand prix show jumping. It's one of those venues that just oozes with an aura."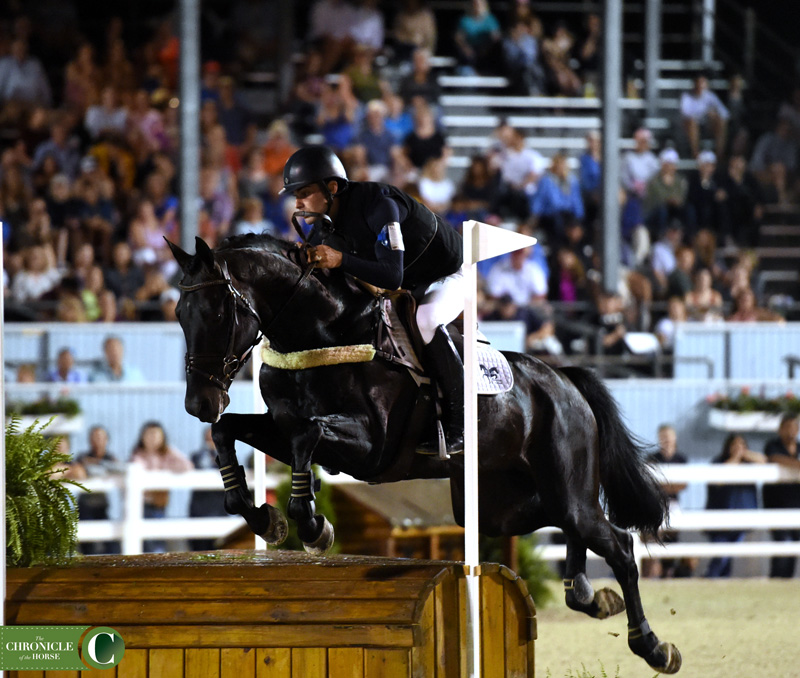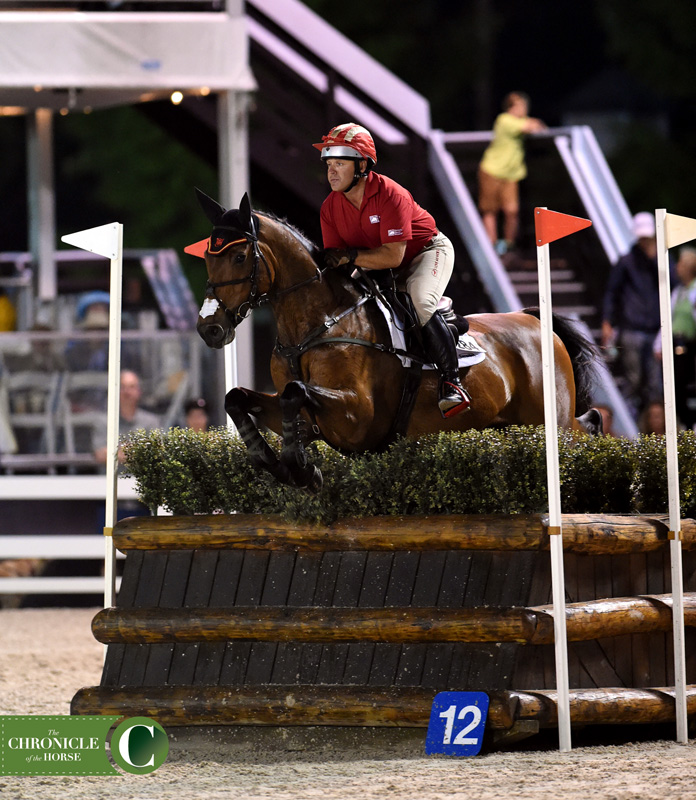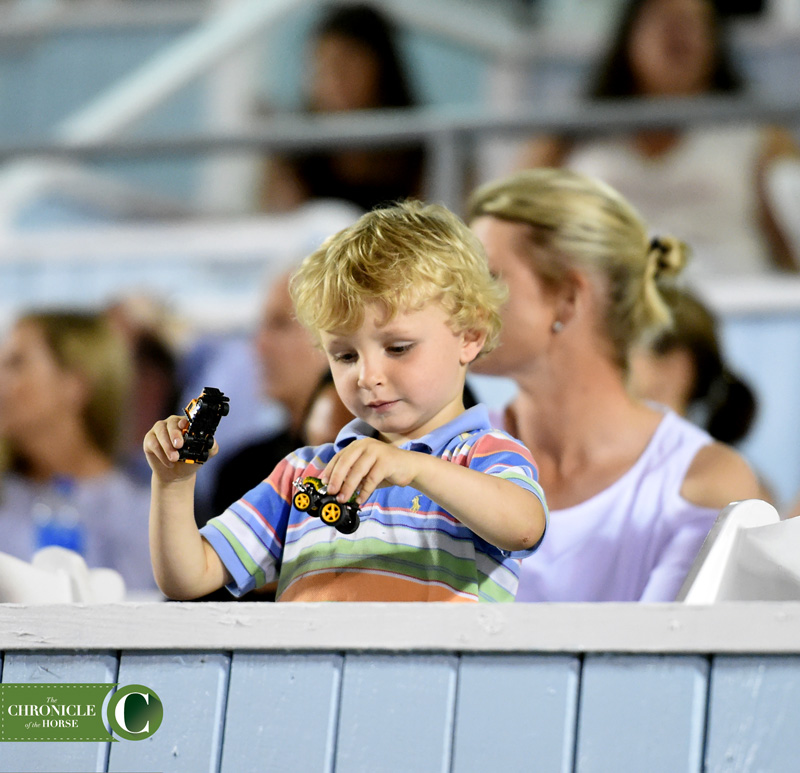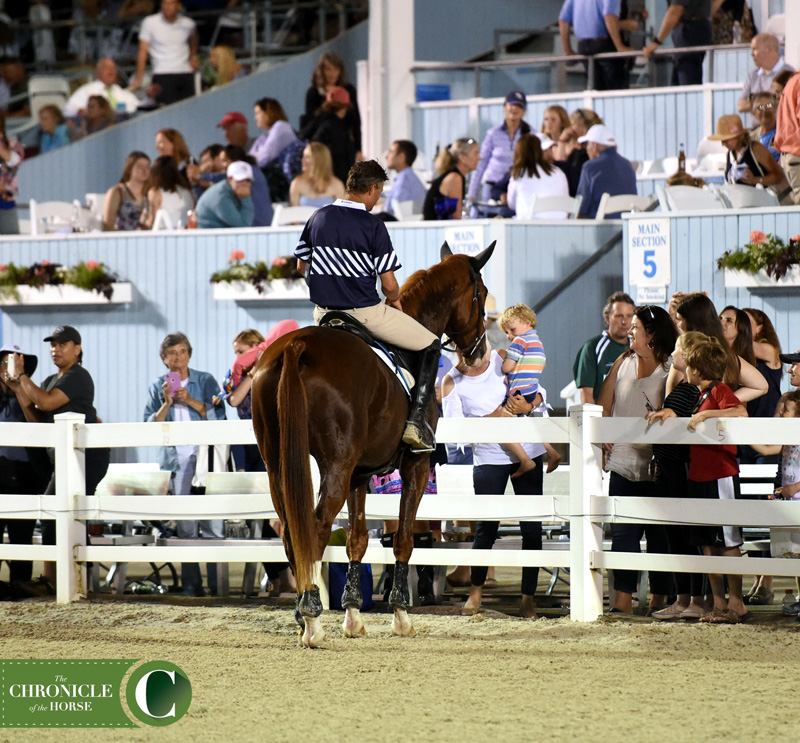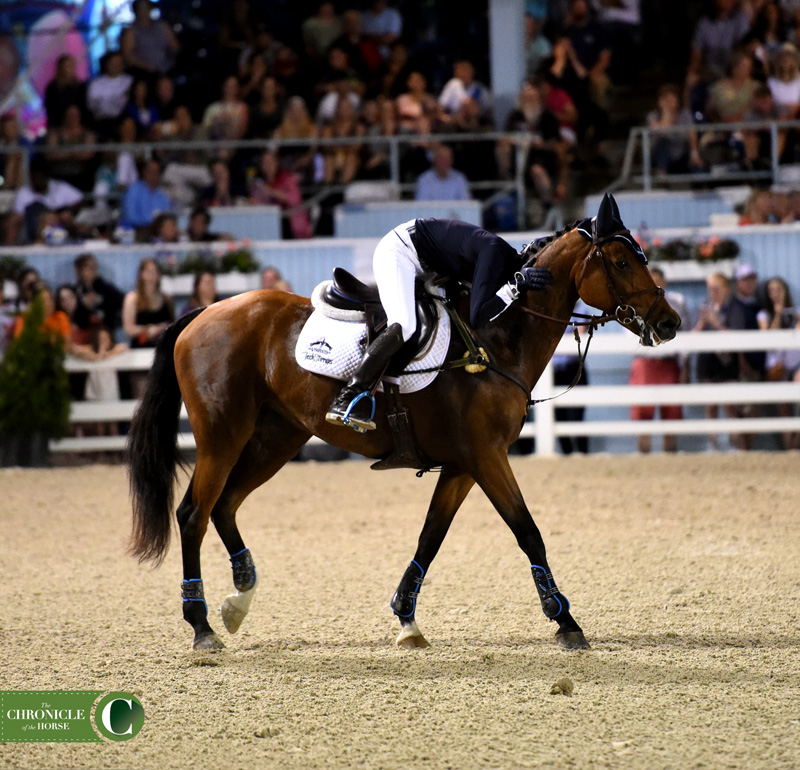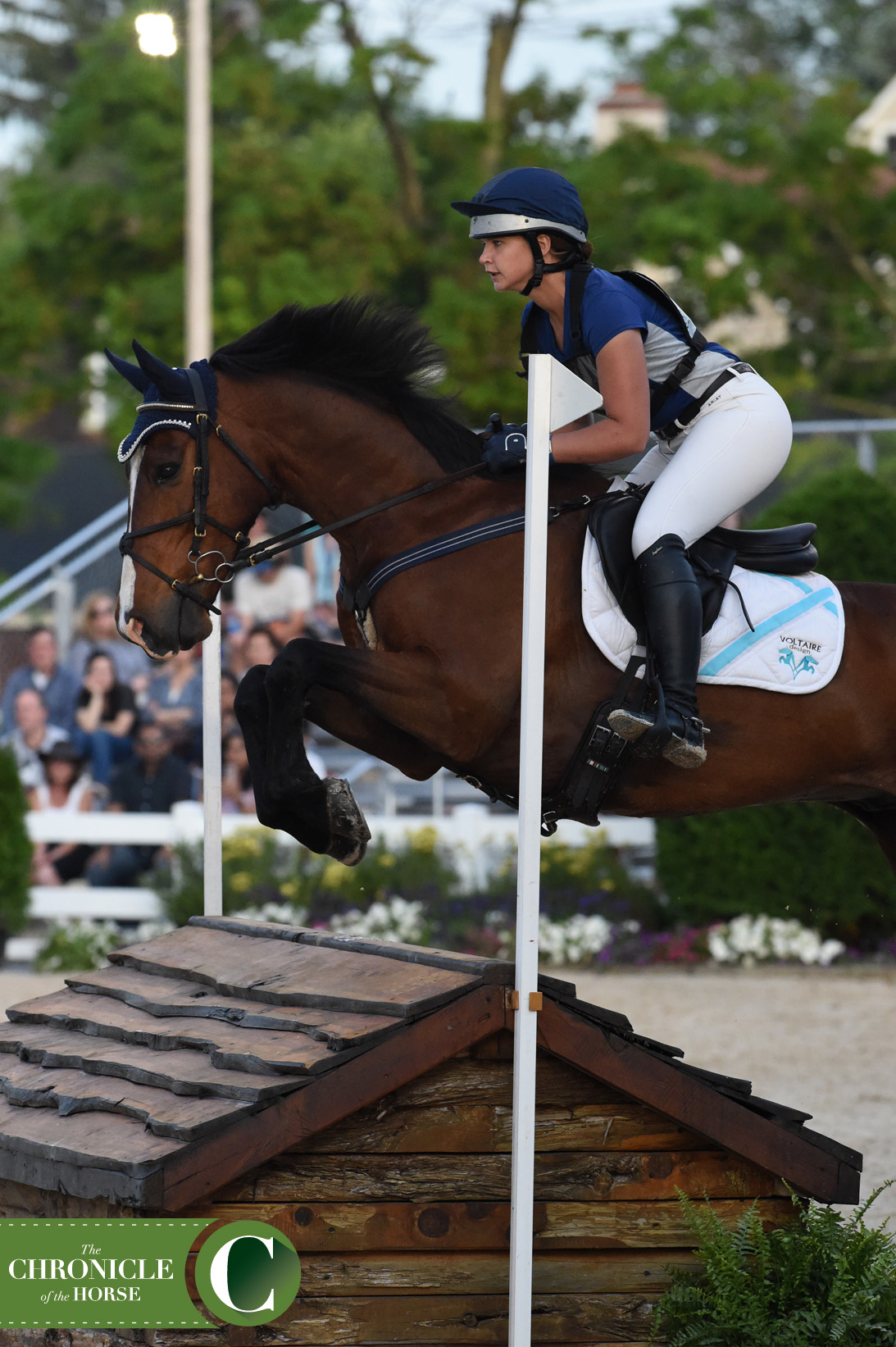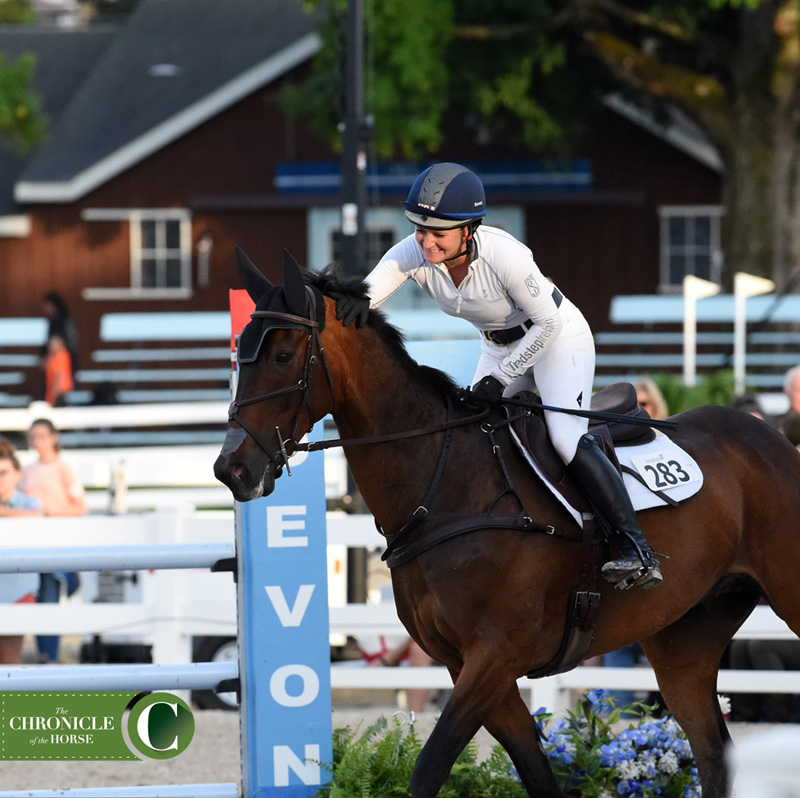 The Chronicle will be on site all week bringing you beautiful photos, daily reports and more. Don't forget to pick up a copy of the June 17 issue for more in-depth stories from the winners. 
Important Links: Devon Horse Show website / Order of go and results / The complete schedule of classes and exhibitions / Live streaming / All of the Chronicle's coverage