Lima, Peru—Aug. 4
Team USA came to the Pan American Games with one major goal in mind: Qualifying the team for the 2020 Tokyo Olympic Games. They managed it in spectacular style, earning team gold after a flawless show jumping day in which all four riders laid down foot-perfect rounds.
"I'm just honestly really pleased to be part of this group," said Chef d'Equipe Erik Duvander. "All the way through the last 18 months I've been aboard, I've seen how much work these guys put into it and the preparation and how much it means to them. And to then be able to execute, I couldn't wish for a better ending with the four clean rounds—that is a strong performance and everyone stayed on task to the very end. I feel like they really deserve the medals that are hanging around their necks."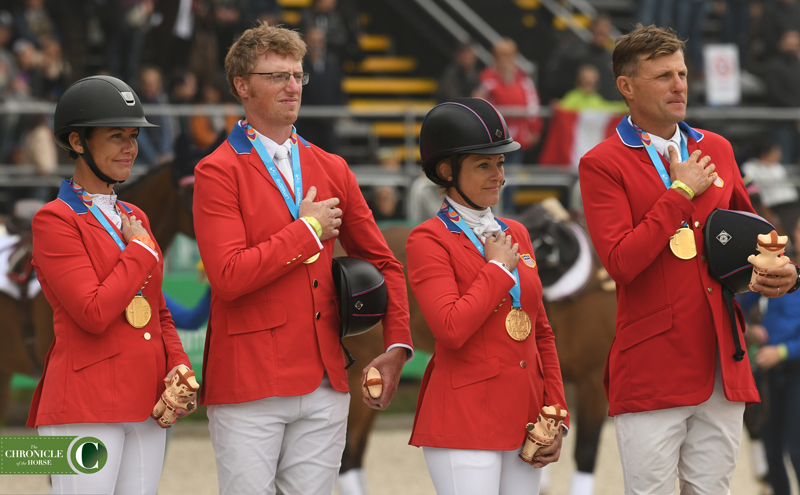 Boyd Martin, Cochranville, Pennsylvania, led the charge, finishing on his dressage score of 25.6 with Tsetserleg to earn his first individual gold medal in championship competition.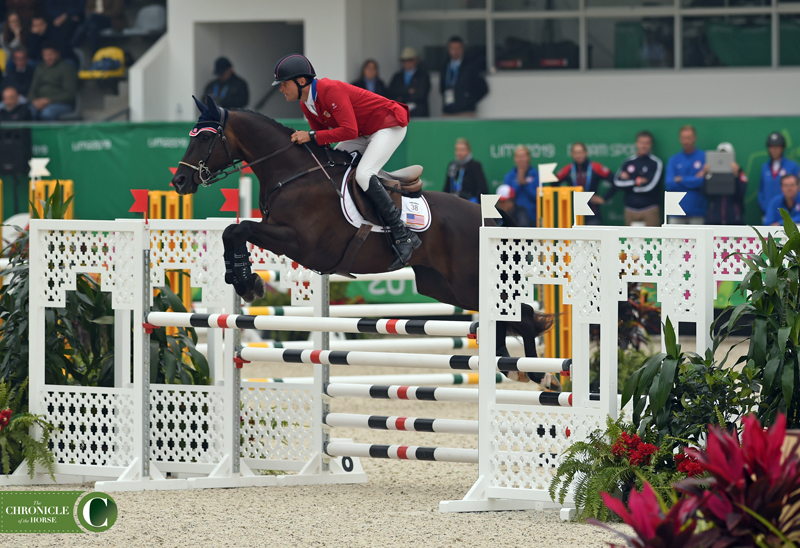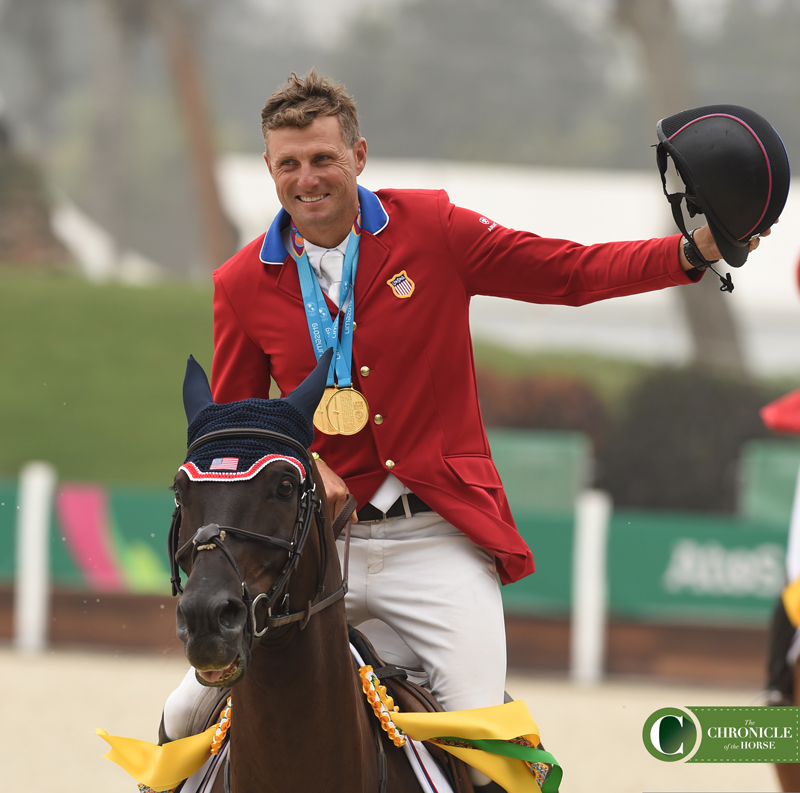 "I'm bloody thrilled with Thomas," said Martin of the 12-year-old Trakehner gelding (Windfall—Thabana, Buddenbrock). "He's an amazing horse. He's got that thing. I don't know what that thing is, he's small and a bit unusual but he's got heart, he's got speed, he's athletic and he's got the right amount of crazy and at these big competitions he blows me away with how much he tries. He's got a heart of gold and I'm just so thrilled with the horse because he's probably not the best horse talent-wise but he's gutsy and tries and doesn't give up."
Lynn Symansky stepped onto the individual podium as well, adding nothing to her dressage score to take silver with RF Cool Play. Her horse touched a rail early on course but it stayed in the cups.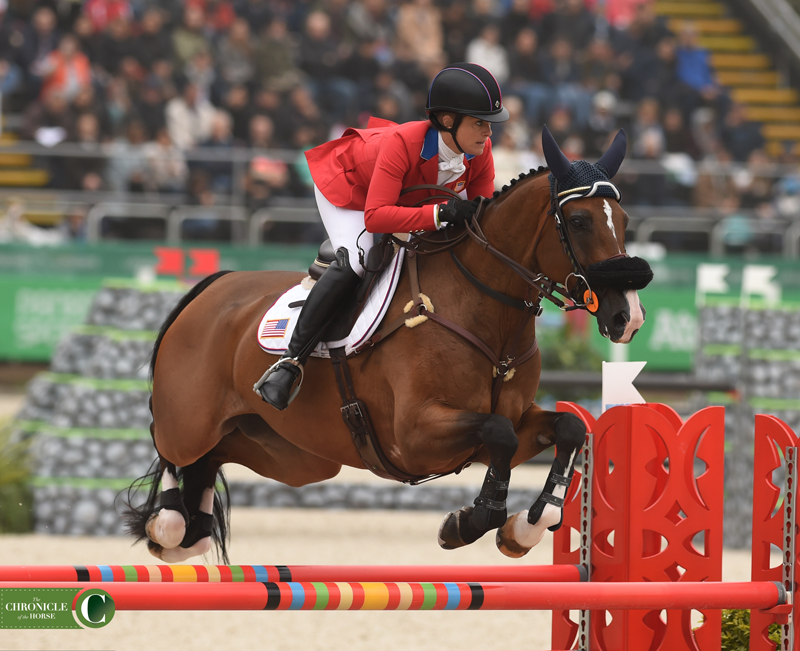 "I heard not only that but then everybody gasped too," she said of the rub. "You can't let something like that rattle you or it all comes apart, and you just have to keep breathing and keep going and do what you know you can do and stay relaxed and hope it all works in your favor.
"I think the third day is always his biggest challenge," she continued. "He deals with a lot of nerves and a lot of tension and had the most amazing warm-up, came in there and held his breath with all the people for a bit, got better as he went on and I think it's pretty special feeling because I remember back in Guadalajara [at the 2011 Pan American Games] when everybody had five clear rounds. I've been on a bunch of teams since then and it's just pretty special to put the bow back on everything at the end of the day and really feel like you did everything you could."
First out for the United States, Tamie Smith, Murrieta, California, put in a fault-free round on Mai Baum to set the tone for the team.
"I think it was a really exciting Pan American Games, probably the most exciting Pan American Games I've seen in the last maybe three cycles," she said. "That's what sport is about, that excitement. Everybody rode fantastic, it was really exciting to see Boyd and Doug and Lynn produce really good rounds, I thought it was great."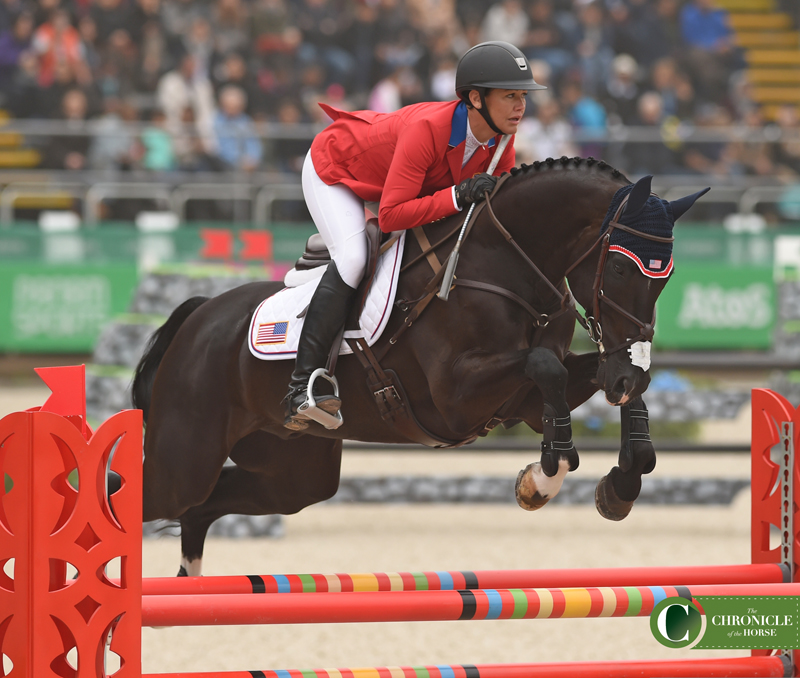 Symansky and Smith both had blips in their preparation when both experienced identical wardrobe malfunctions during the competition.
"Yesterday Tamie's boot broke right before cross-country and [team doctor Mark Hart] had to stitch her in like this," said Symansky. "Then after cross-country I unzipped my boot and mine busted open, so we were in a mad rush after the jog because you only had a very small amount of time to get your horses pre-ridden and walk the course. There was a line for Mark, who had to borrow this stitching from the veterinary hospital—they actually had to pay the guys—because mine then re-busted after walking the course, so we had to pay the guys over there to get more stitching to be able to re-sew these boots back up."
Doug Payne was thrilled with how Starr Witness, the youngest horse on the team at 8, performed.
"She's pretty careful. She actually did her first intermediate this weekend at Millbrook (Horse Trials [New York]) last year," he said. "She's an incredibly special horse and I think she would have gained a whole lot through this weekend. She's only going to come out better and with any luck she could be at this for quite a long time. She's super careful obviously, and she'd be one that you've got to ride a bit and as soon as she starts to settle then you can kind of ease off. She's really fabulous. I can't say enough good things about her."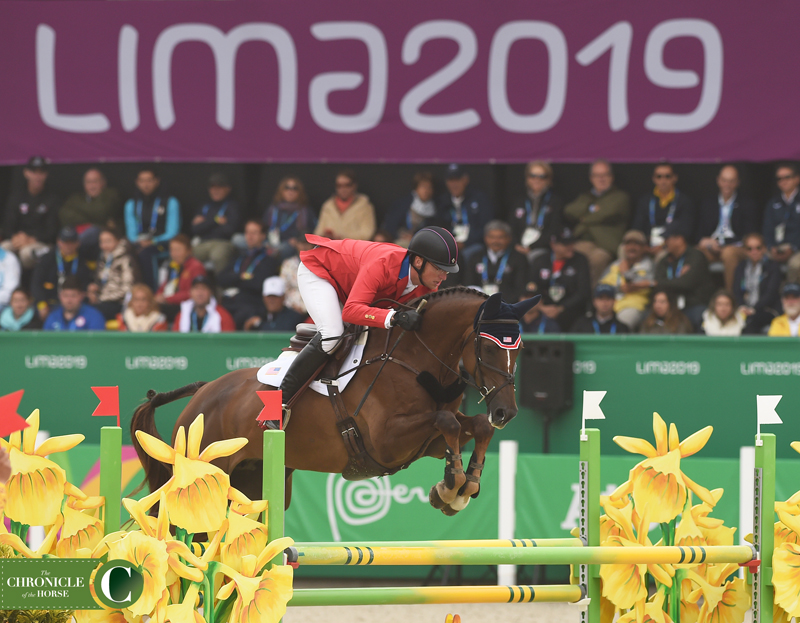 Brazil's Carlos Parro earned individual bronze, helping to boost his team to silver, the best finish yet for the Brazilian eventing squad at a Pan American Games. That silver medal means Brazil will be headed to Tokyo as well.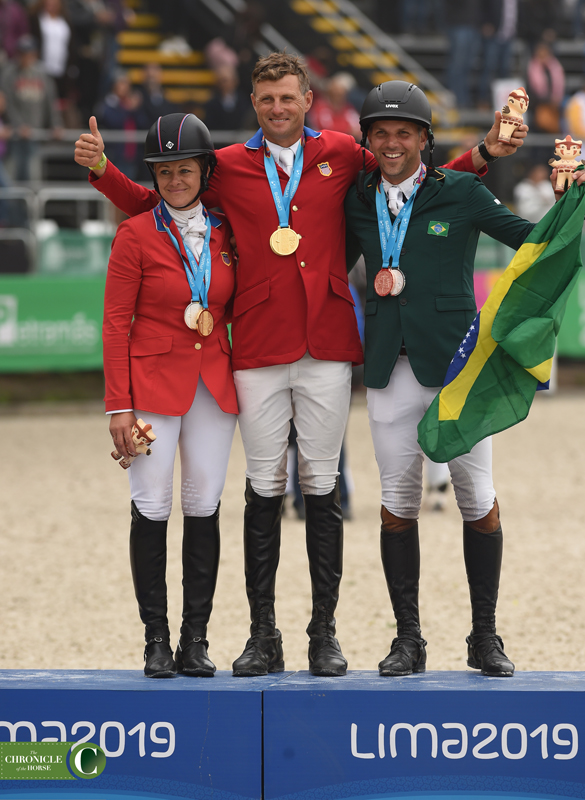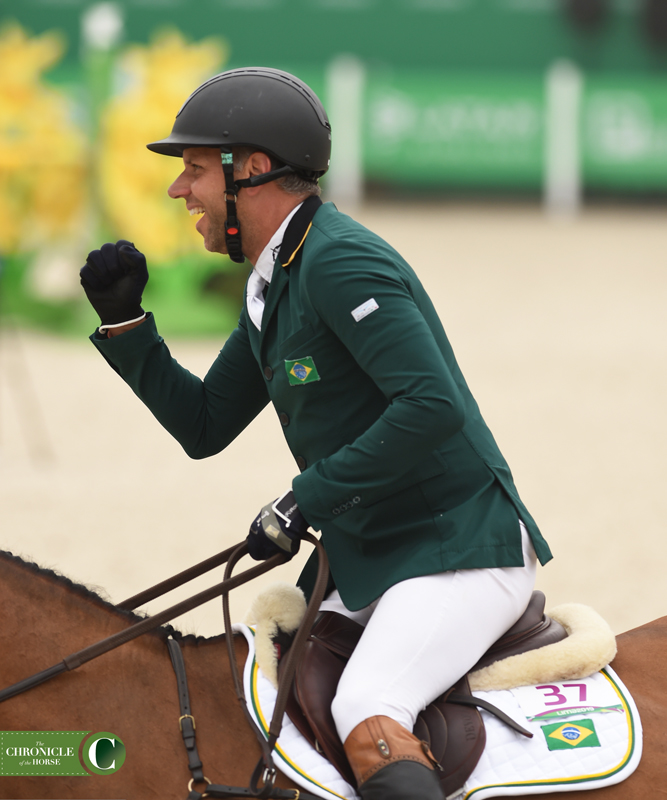 "Today I had 4 faults, but I'm very happy with silver," said Marcelo Tosi who rode Starbucks. "We got to show the quality that we have which is great, and our future is very strong."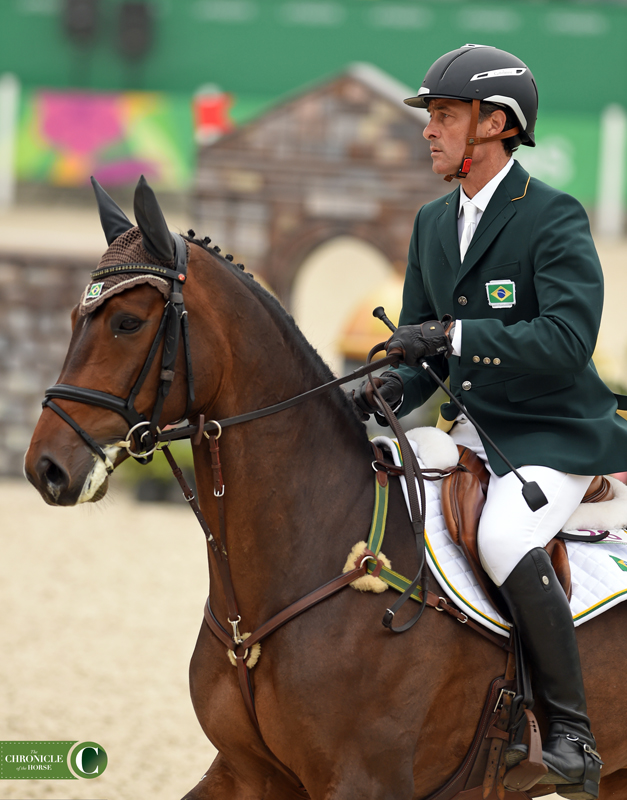 The team finished with only three riders as Ruy Fonseca suffered a fall yesterday and incurred a broken arm and several broken ribs. The rest of his team expressed condolences that Fonseca couldn't join them, but his teammates Parro and Rafael Mamprin Losano put in clear rounds in his honor.
"For me this is a dream," said Losano. "I don't have words to describe the sentiment I'm feeling right now."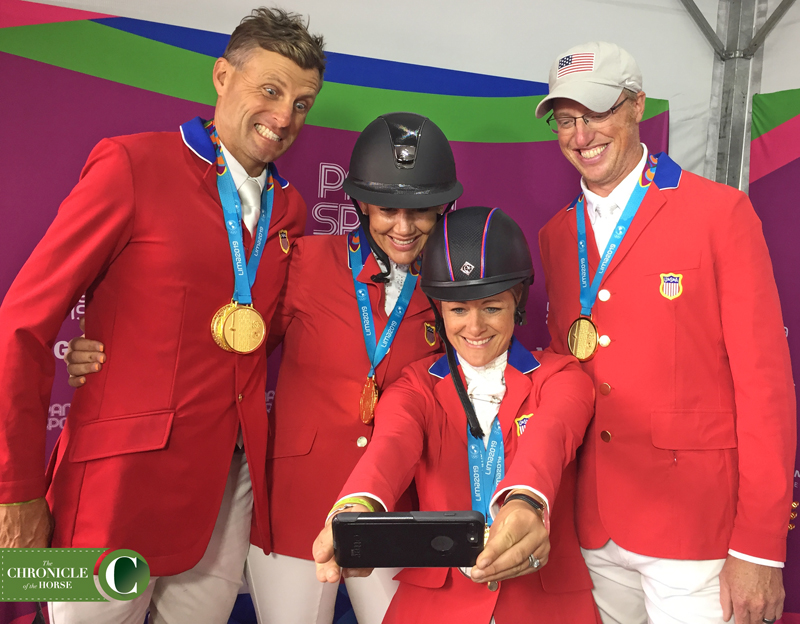 Canada finished third, disappointing as they were hoping for an invitation to the Olympic Games. Now they will have to qualify individually through the Fédération Equestre Internationale rankings. Jessica Phoenix (Pavarotti), the highest finisher at fifth, pointed out that all four riders earned clear rounds.
"It wasn't quite what we were going for, but we had a super team," she said of their bronze-medal finish. "The memories you take away are the group of people you were there with and we had an incredible couple of weeks together through training camp and competition, and I was really honored to be standing there on that podium with you today."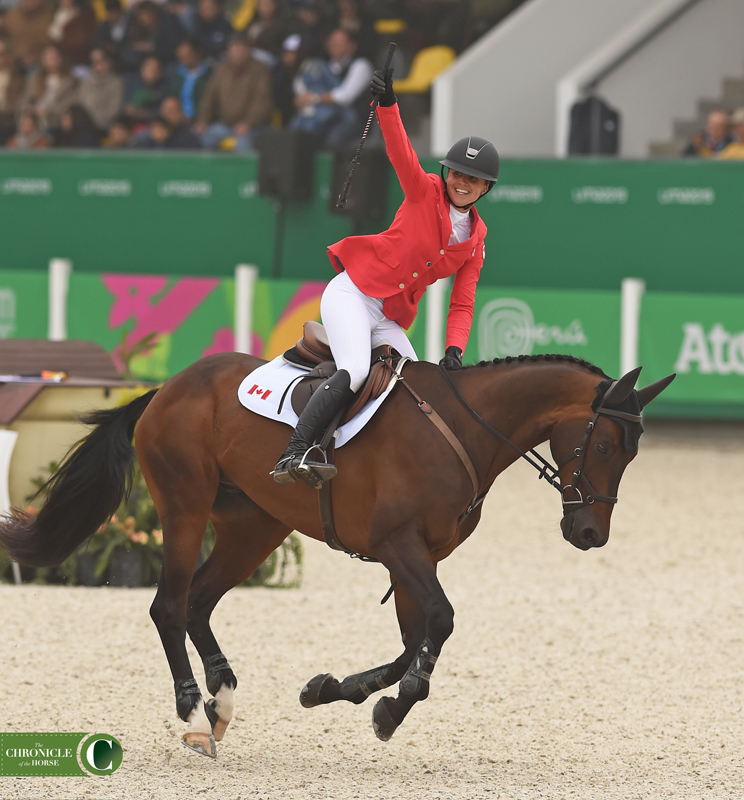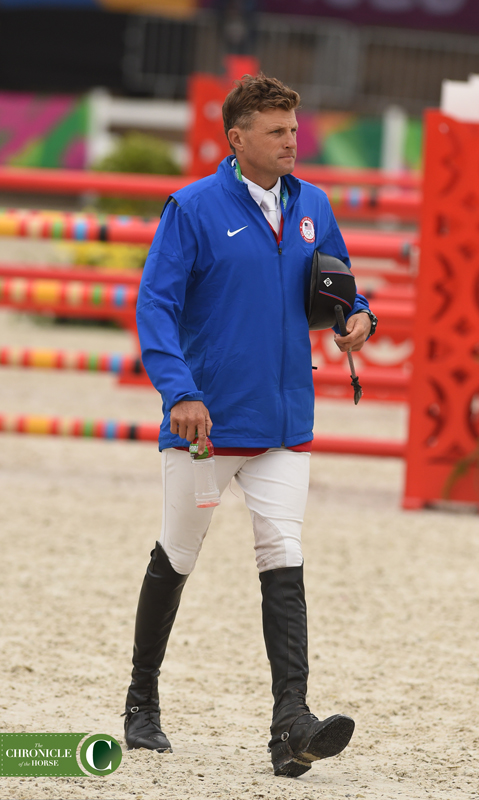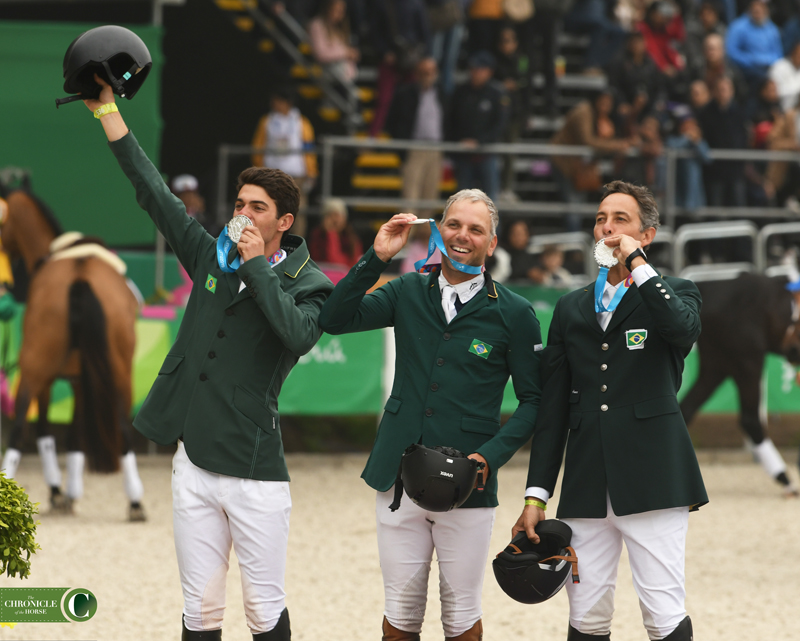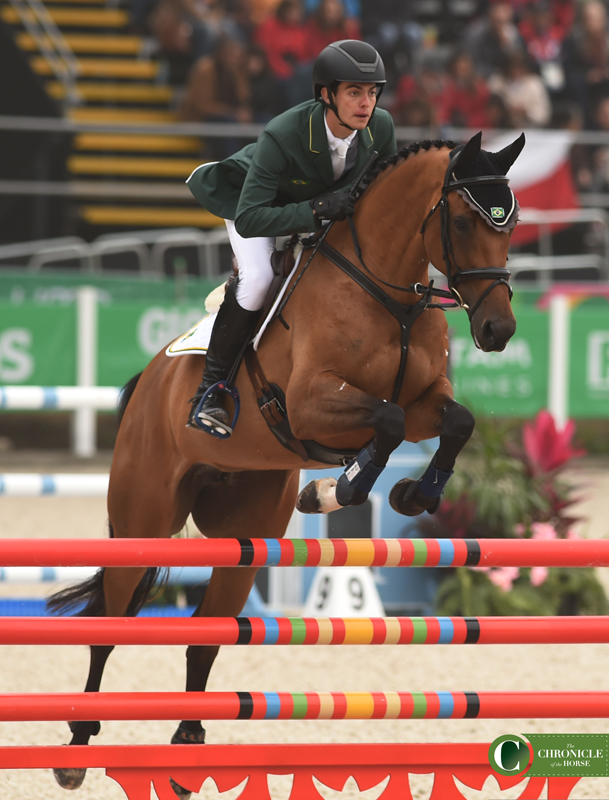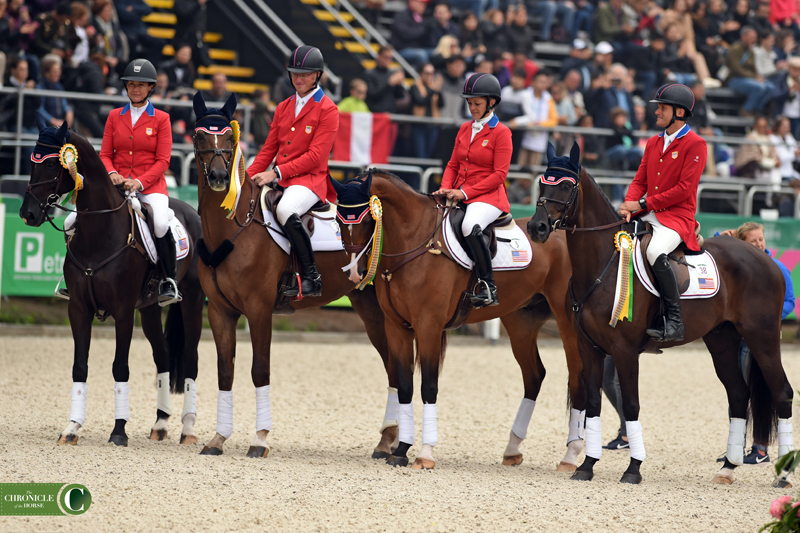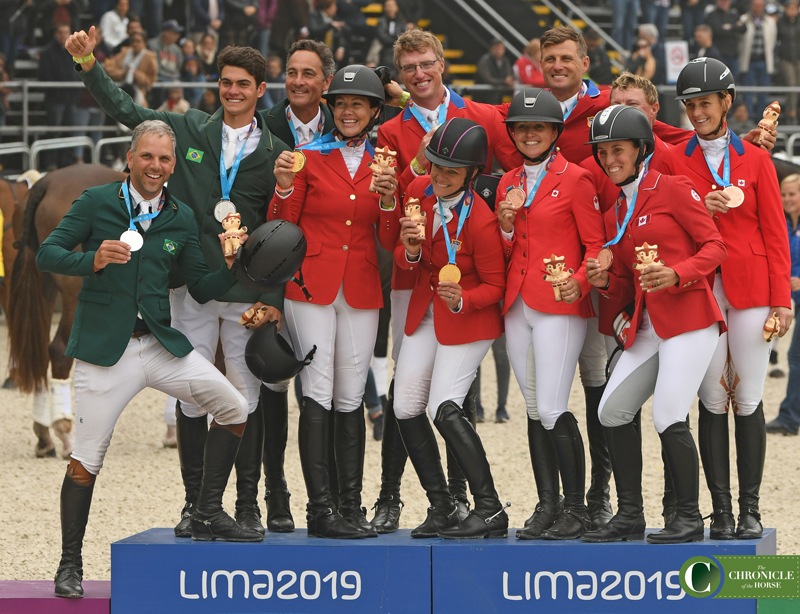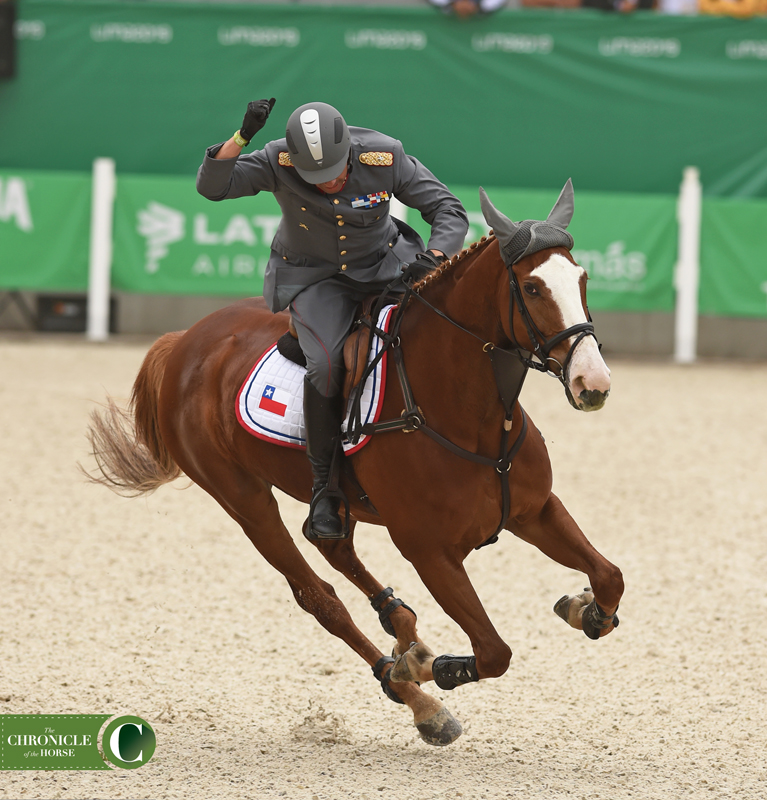 Have questions about the Pan Am Games? We've got answers. Follow along with the Chronicle as we bring you stories, news and photos from the Pan American Games. Check in at coth.com and make sure you're following us on Instagram and Facebook. 
You can find full results by clicking on equestrian on the official Pan Am website.
Check out our July 22 issue of The Chronicle of the Horse magazine, our Pan Am preview issue, for more information about the competitors, and be sure to read the September 2 issue to get full analysis from the Games. What are you missing if you don't subscribe?