Harrisburg, Pa.—Oct. 21
The last time Mark Miness entered the Pennsylvania National Horse Show, it was 1998, and he was vying for the fastest time in the amateur-owner jumpers on a horse named Kaboom. Fast forward 19 years, Miness finally made his way back, but this time on his own Call Me Maybe in a course designed with hunter fill.
"I took about 13 or 14 years off from riding and came back around 2011," said Miness. "I did the jumpers for a long time and then was a little too chicken to jump the big jumps. So I got myself in the hunters, and I really enjoy it. [I was] working because the bank of mom and dad closed. I had to go out and earn it myself."
But despite being unable to afford riding as he built a career in finance, Miness still kept tabs on the equine world.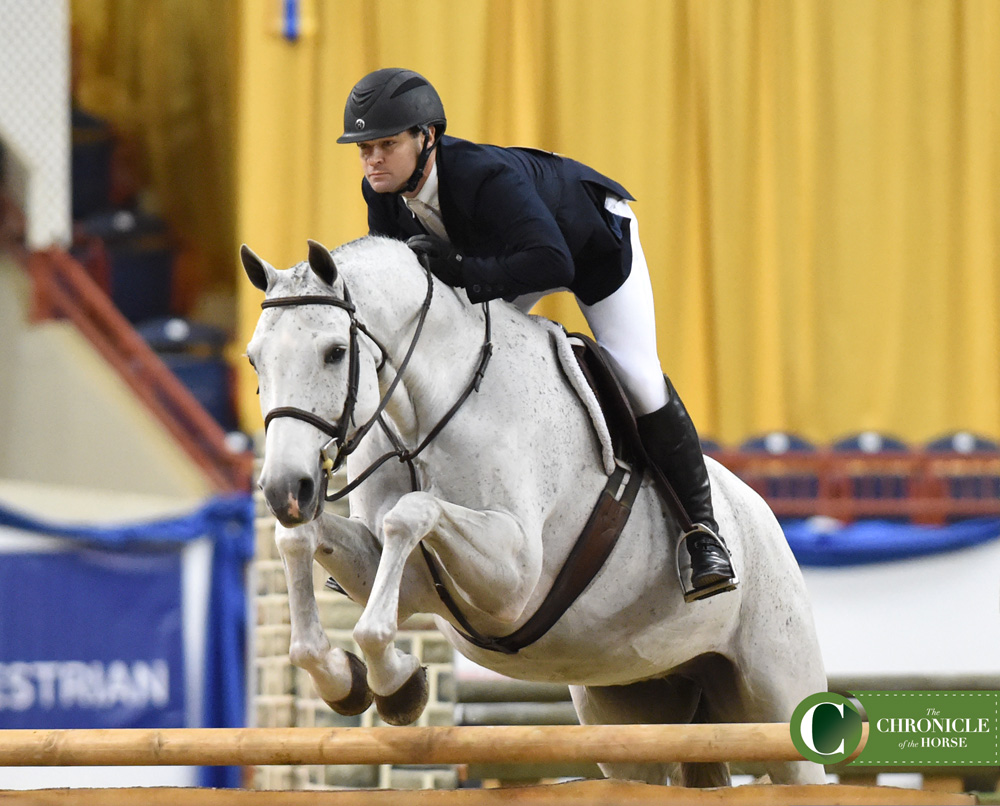 "I missed it. I was living in New York at the time, and I went to my friend, Molly Ashe's barn in Connecticut and both she and Leslie Howard were my trainers this last time around," he explained. "Got back on a horse after 14 years [and] jumped around—the horse was very brave because I was very loose. It took me right back in. I sort of tell the time of year based on which horse shows are going on, and so I never sort of lost that connection to the sport. I always knew I would come back to it—it was just financial thing for a long time."
In 2015, Miness purchased his special mount, Call Me Maybe. "Maybe" was a broodmare in Germany and had only had less than a month under tack before Miness tried her and bought her.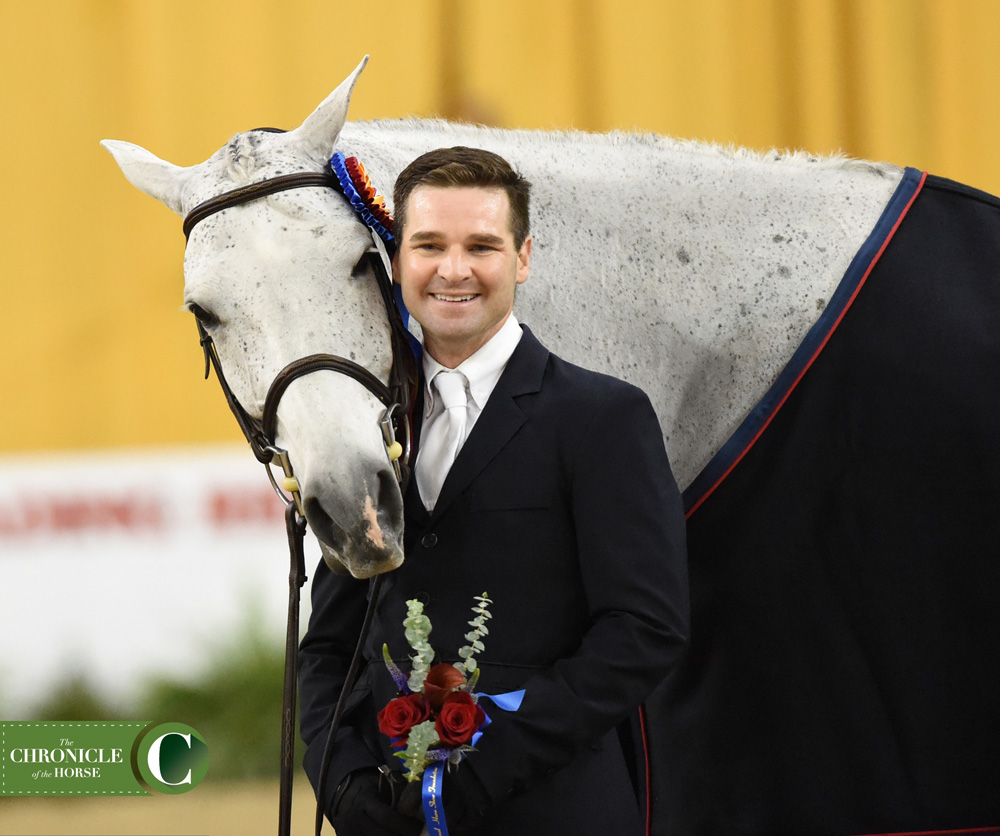 "[I] took a chance on her," said Miness. "We taught her everything. She didn't know lead changes. She had never been to a horse show before."
And while others riders rose and fell, Miness and Maybe's consistency in the shined through as the pair took the amateur-owner, 36 and over, championship.
"I did not expect this," beamed Miness who trains with Bridgeport Farms. "She's just 8 now, and I think she has an amazing future in front of her. She's my pride and joy."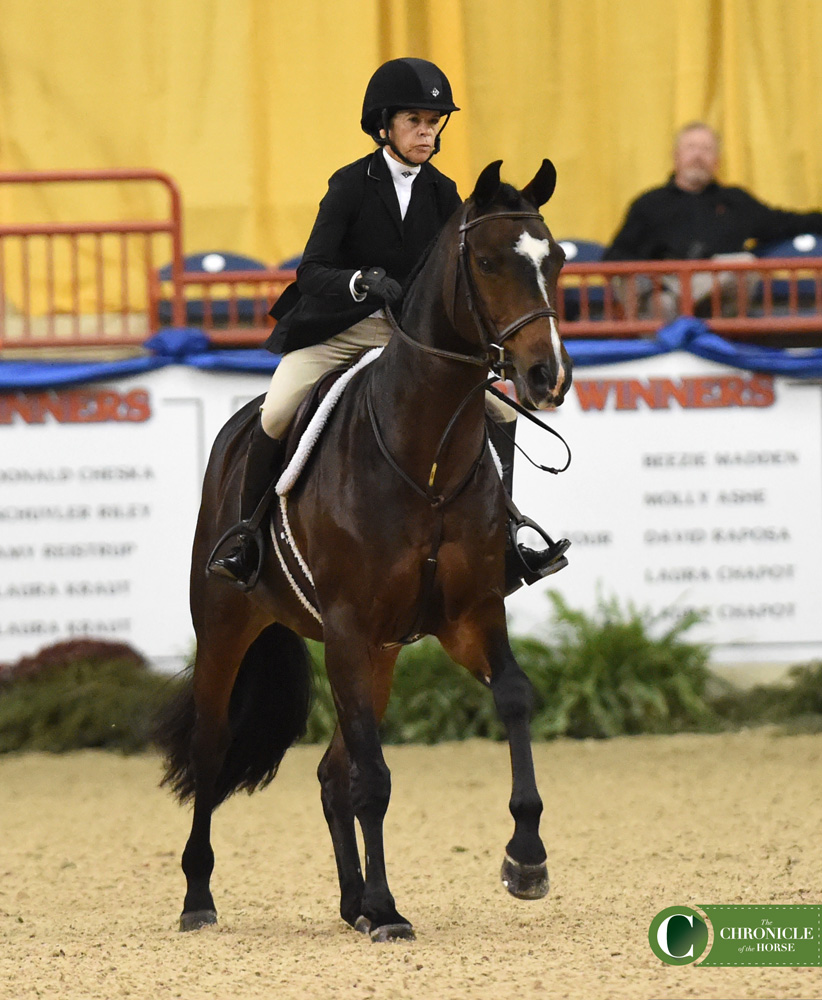 Danhakl Makes It Count With First Light
Leading up to the final round of the amateur-owner, 18-35, division, Stephanie Danhakl experienced some déjà vu. Just yesterday, as Danhakl competed in the low amateur-owner, 18-35, the championship came down to the final round, where she needed a 91 on Enough Said.
"I got an 89, and I ended up reserve—which I was still very happy about," said Danhakl. "But it was just kind of déjà vu going in from yesterday to today."
Today was the same old story with the three combinations within striking distance of the tricolor. When Lindsay Maxwell and Technicolor scored an 89, Danhakl realized she and First Light needed to get at least a 90.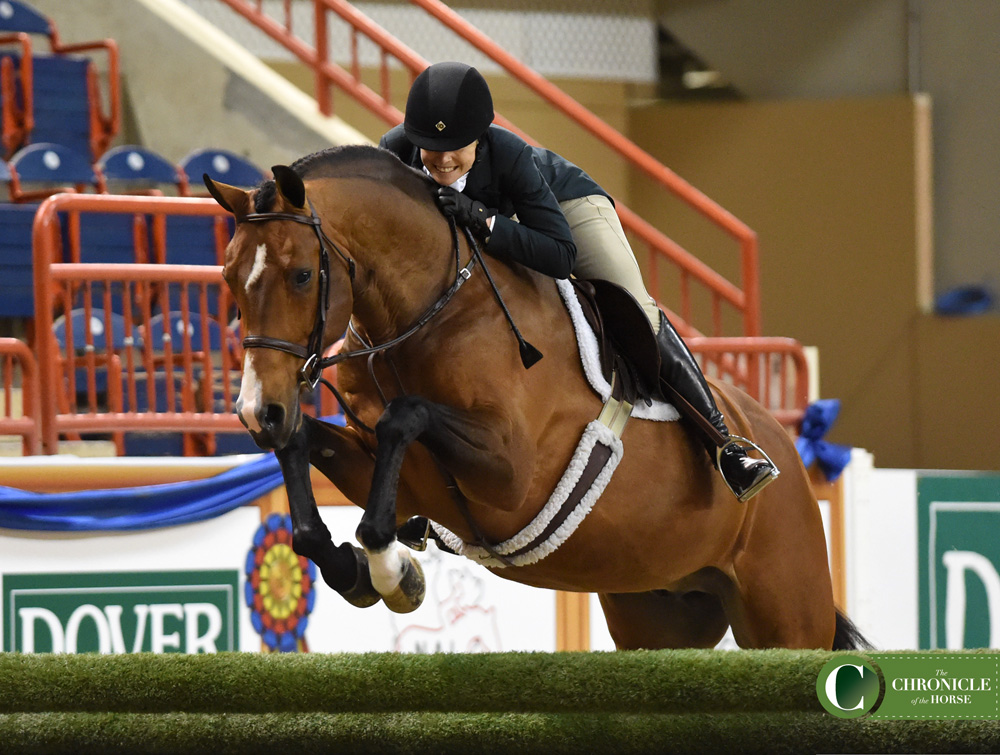 "There was a lot of pressure riding on the last round. The way the points worked, whoever won that class between a couple different people, was going to be champion," said Danhakl. "So I needed to get a 90 to be champion, which is no easy feat especially at a horse show like this."
Even before First Light's foot landed on the other side of the final oxer, Danhakl smile broke out and trainer Scott Stewart's whooping began.
"I was just really relieved after the last fence when I thought we had laid down a winning trip," said Danhakl. "And it turned out we did, so I was very, very happy with my horse and very excited to be champion here."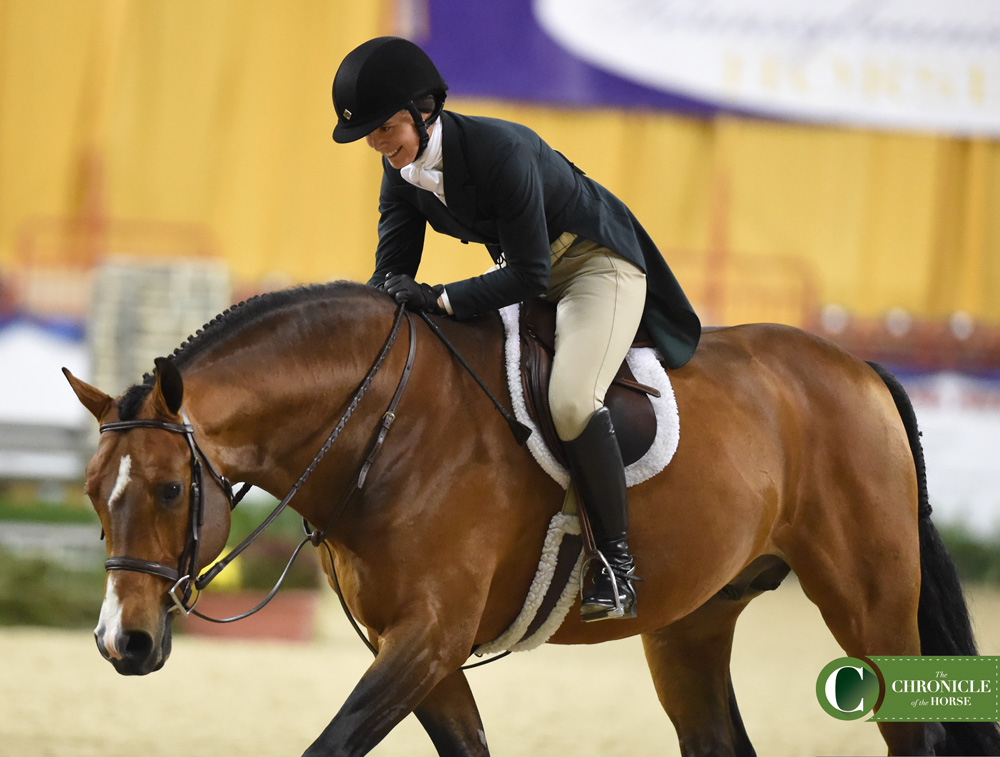 While Danhakl name has been etched into the trophy before with her other mount Golden Rule, the 8-year-old stallion finally got his chance to shine.
"[Golden Rule] couldn't come here this year because he lost a shoe. So it was really all riding on First Light, but he's been phenomenal," said Danhakl who is working to complete her PhD in art history at Boston University. "I got him when he was 6, and I could barely get him to canter around the ring because he would be so distracted. He would just trot. So we had a rough nine to 12 months of our beginning. But now he couldn't be easier to ride. He gives you a great feeling over the jump, has a great expression, [and] is beautiful—everything you'd want in a hunter."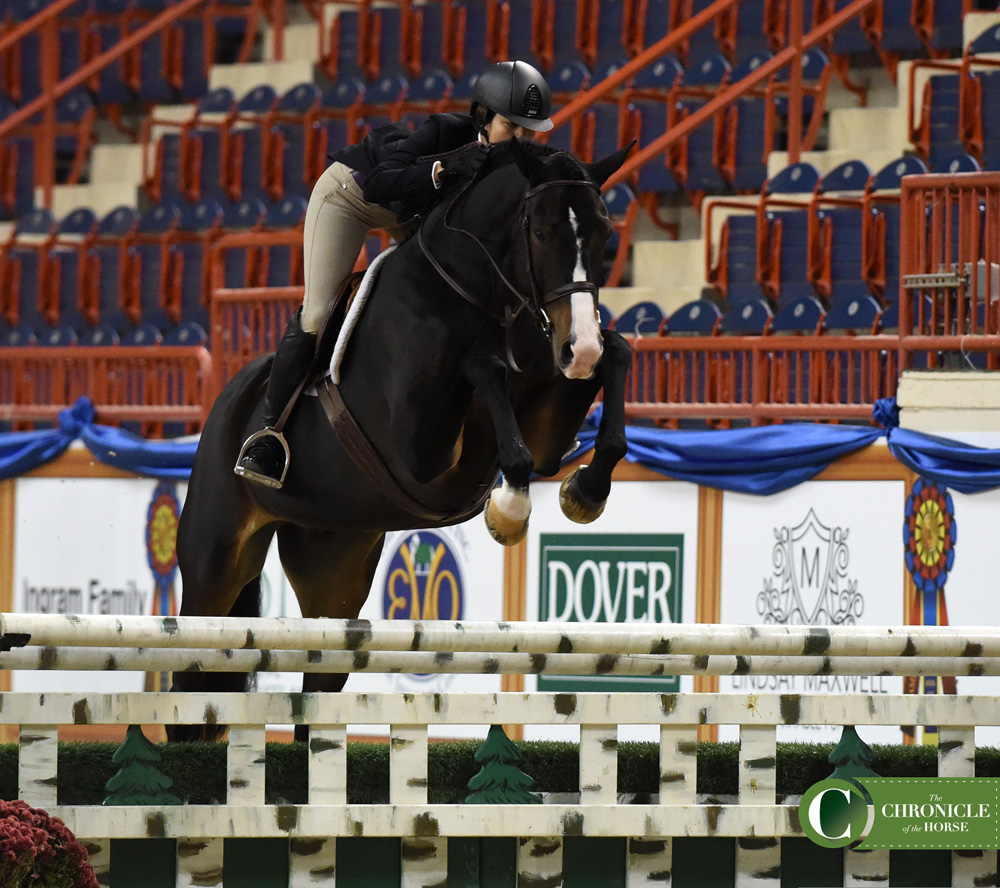 IMPORTANT LINKS:  All the COTH Pennsylvania National coverage  |  What You Need To Know  |  live results/order of go  |  live streaming  |  show website