Lexington, Ky.—April 29
Marilyn Little came under scrutiny on social media following the cross-country portion of the Land Rover Kentucky CCI**** after pictures showed blood on RF Scandalous' mouth. Little's groom, Katie Madruga, noticed some blood on the mare's lip in the warm-up prior to the start of cross-country, so she dismounted, and they called over U.S. Performance Director of Eventing Erik Duvander to get a second look.
"[Duvander] said, "It's not her nose; she's got a cut on the bottom lip on the outside. She's bitten her bottom lip with her teeth,' " said Little. "I said, 'Absolutely I do not want to go out on course unless she's 100 percent OK.' We called for the vet, Duncan Peters, who immediately came over. He said, 'Yes, it's just a cut on the outside of her lip.'
"It has nothing to do with the bridle," said Little. "Her bit is wrapped in rubber, and so [Peters] notified the official veterinary delegate, contacted the ground jury, the stewards, everybody said it's OK to compete; she's OK. It looked like the bleeding was subsiding, so I left the start box thinking that all protocols had been followed, and the boxes were checked, and she was OK to compete."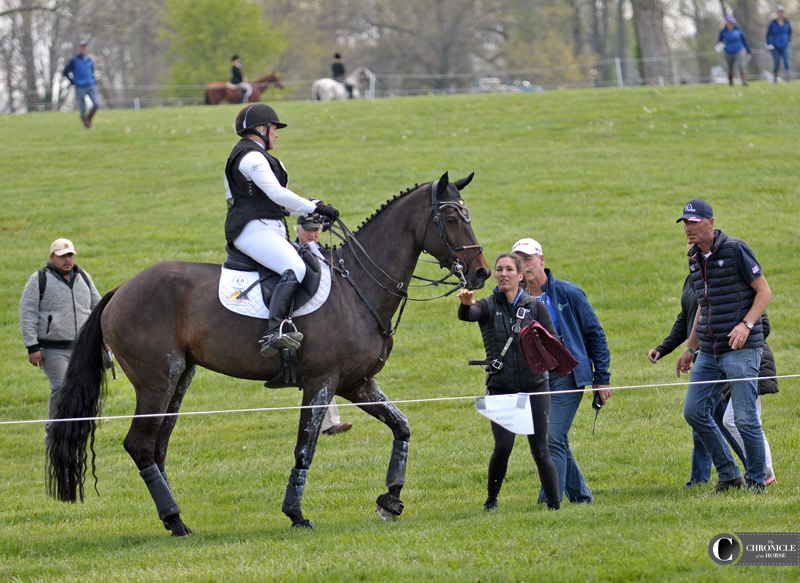 At some point on course, "Kitty" started bleeding again, something Little believes may have happened after she stumbled on landing after the third fence.
"Perhaps that has something to do with why it restarted, but we also know that with adrenaline, and her heart beating faster things can happen," said Little. "And it was very obvious from the photo that it was on the right side, and it had nothing to do with my bit; she just bit her lip. Of course they came and checked her again at the finish, and it doesn't need stitches, and it stopped quickly, and I'm thrilled with her. She was wonderful."
Little described the backlash over this incident and having her horsemanship being repeatedly called into question as "frustrating, because I care so much for my horses, and I couldn't love her any more," she said. "Of course we try to take the best care of them that we can. We've been working so hard to make sure that everything presents well and plays in a way that everybody can understand—that everything is super transparent. And I'm really devastated that it happened, but I'm glad that the people were there to get it checked out."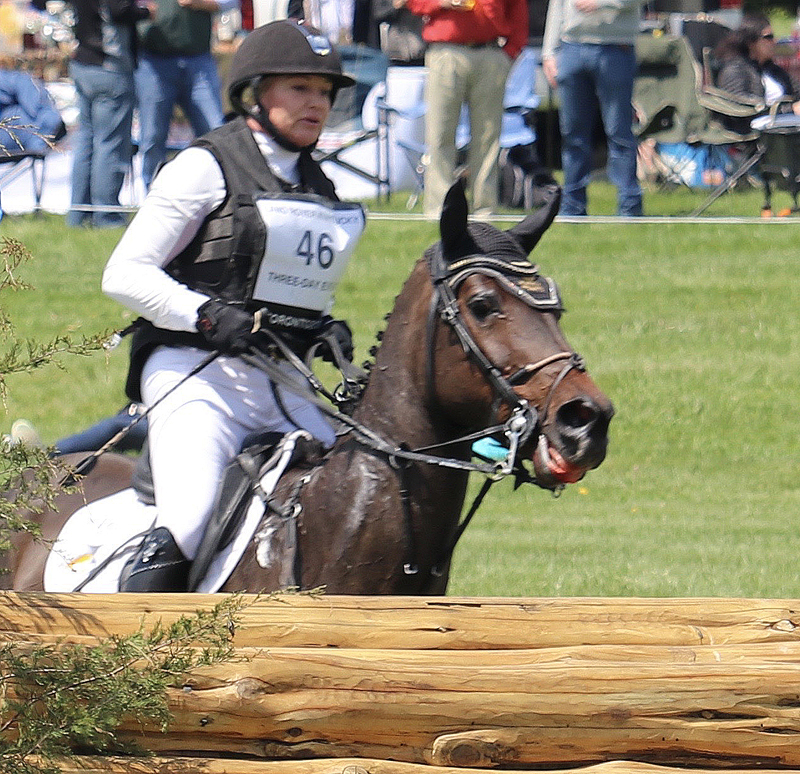 One of the fervent criticisms of the blood incident at Land Rover Kentucky was that Little's groom wiped Kitty's mouth immediately after she came off the cross-country course.
"Our sport is under a microscope, and we knew that bottom [lip] did have a cut when she left the start box, that although it had been cleared, it still did exist, and so she was just there ready just because you should," said Little.
"I'm not any different from anybody else that has a team of people there wanting to do everything they can for the horse," added Little. "I do feel I am under a microscope, and that's fair. I want everybody to see that I try to do the best for my horses, and I am 100 percent on board with them knowing everything they need to, so they feel comfortable too."
Don't forget to check out the May 21 issue of the Chronicle for an in-depth analysis of the Land Rover Kentucky CCI**** and the riders who competed there.
The Chronicle was on site at the Land Rover Kentucky CCI****. Read all our coverage of the event.
Important Links: Land Rover Kentucky website  ⁄  Ride Times / Results /  Live streaming / All of the Chronicle's coverage
Make sure to follow along on the Chronicle's social media outlets: Facebook, Twitter and Instagram.