Devon, Pa.—June 3
When Adrienne Marciano's family and friends told her they were coming to watch her ride in the $20,000 Show Jumping Hall Of Fame Amateur-Owner Jumper Classic class at the Devon Horse Show, she gave them a talking-to.
"I always give them a spiel," said Marciano. "I said listen, I could fall off. I could have four fences down. Please do come today to support me but don't expect anything."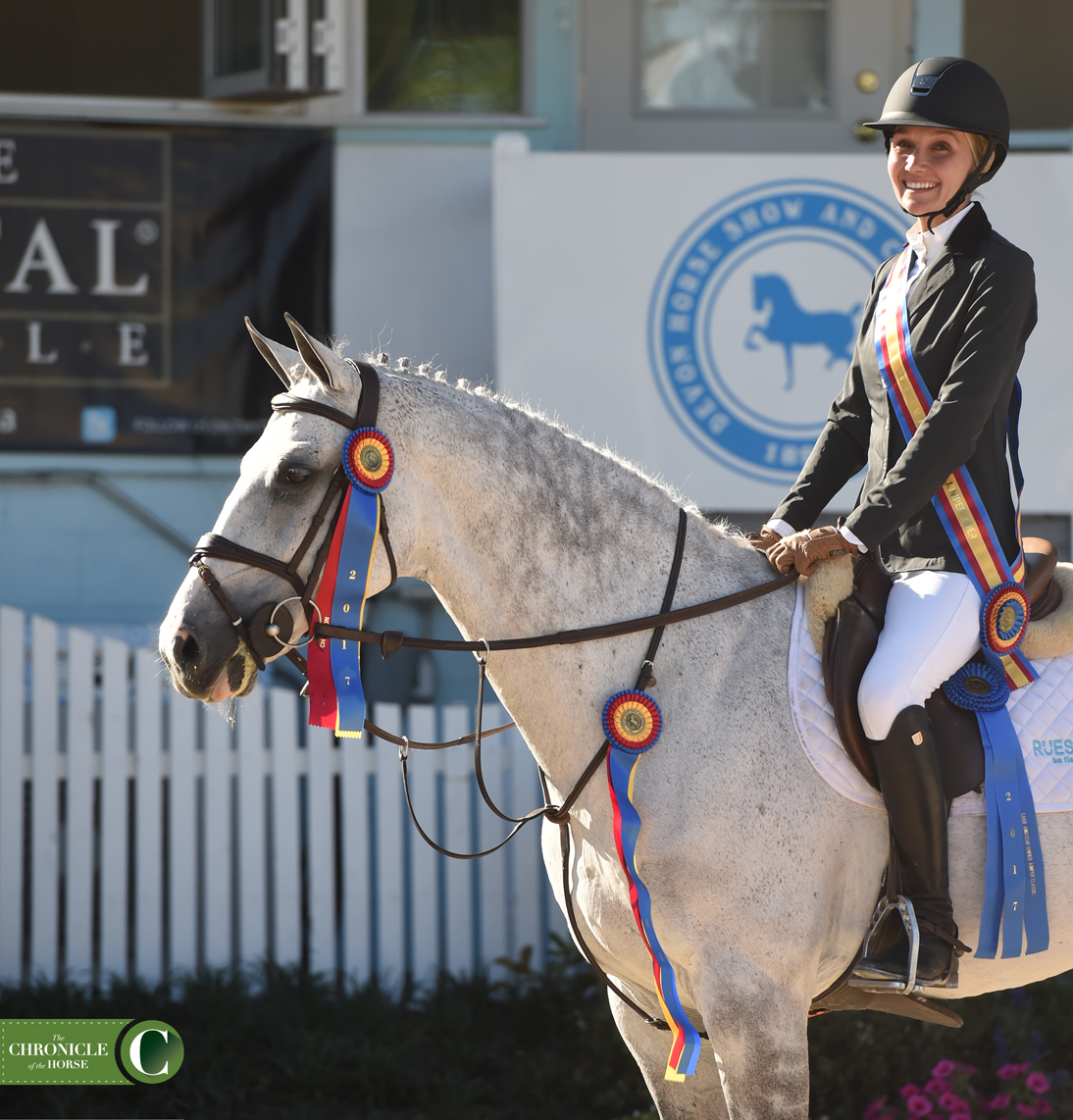 The chat wasn't entirely out of order. After all many of the same fans were there to cheer her on in 2014, when she won the amateur-owner championship, and at the last Devon Fall Classic, when she won the classic there.
But her warnings weren't necessary. Marciano and Laspari, her mount for her 2014 and Devon Fall Classic wins, topped the leaderboard again in today's class, claiming the amateur-owner jumper championship and the leading amateur-owner jumper rider title to boot. Jennifer Jones and Honfleur earned the reserve amateur-owner jumper title.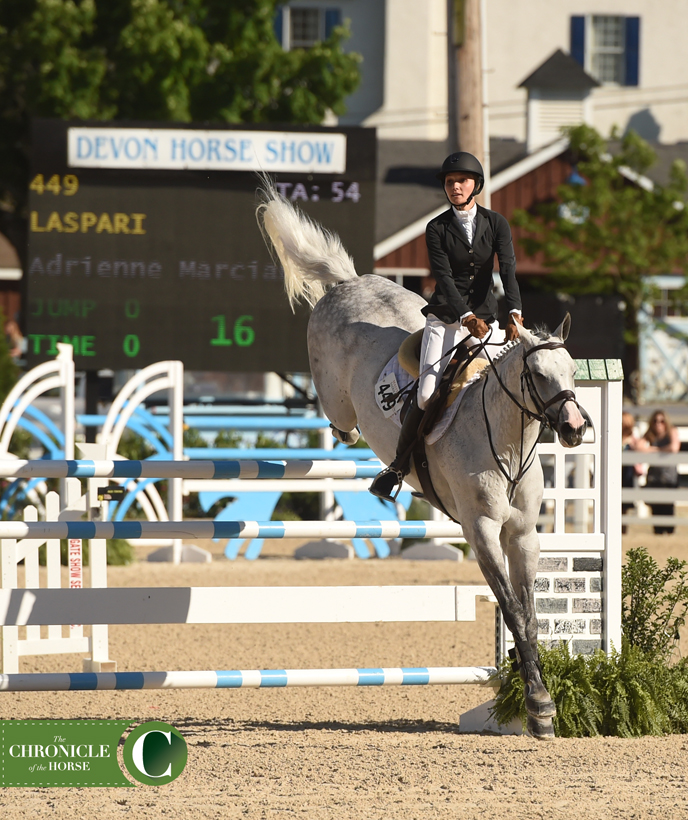 After a good ride in yesterday's morning class, Marciano opted to scratch Laspari from the evening's class.
Second to go over Kelvin Bywater's course, Marciano and Laspari laid down the first of 10 clear rounds. When jump-off time came around, she laid down a tidy clear, and the next nine faulted trying to catch her. Attention Et Z and Callie Smith came closest for second, and Colorado and Tegan Elizabeth Treacy finished third.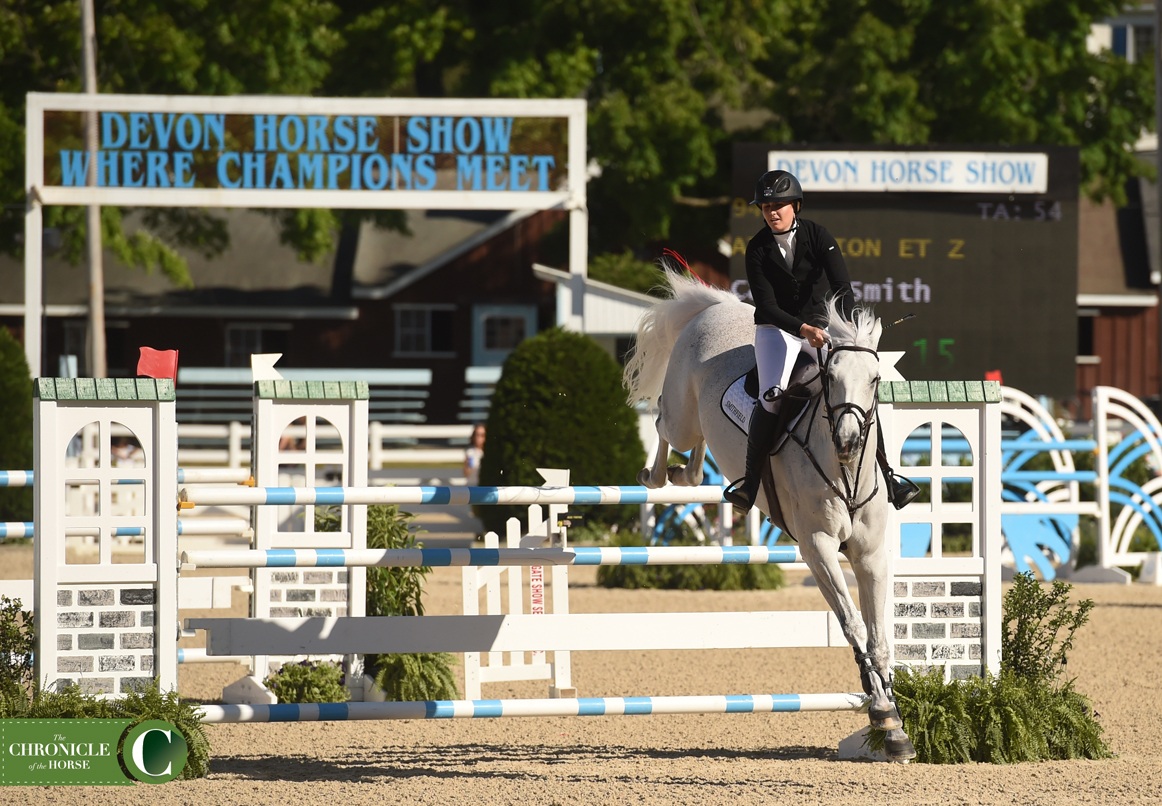 "I never thought this would happen again on the same horse," said the 32-year-old. "There are so many factors in involved, and luck has to be on your side. I know Laspari is amazing, my whole family is here and I don't want to disappoint them.
"Laspari is super rideable," she continued. "You can leave one out. He has a really big stride, but you can set him up and add one. That's really where I have the advantage in the jump-off. Now he's 12 years old and more experienced. He just showed off today. He loves it here."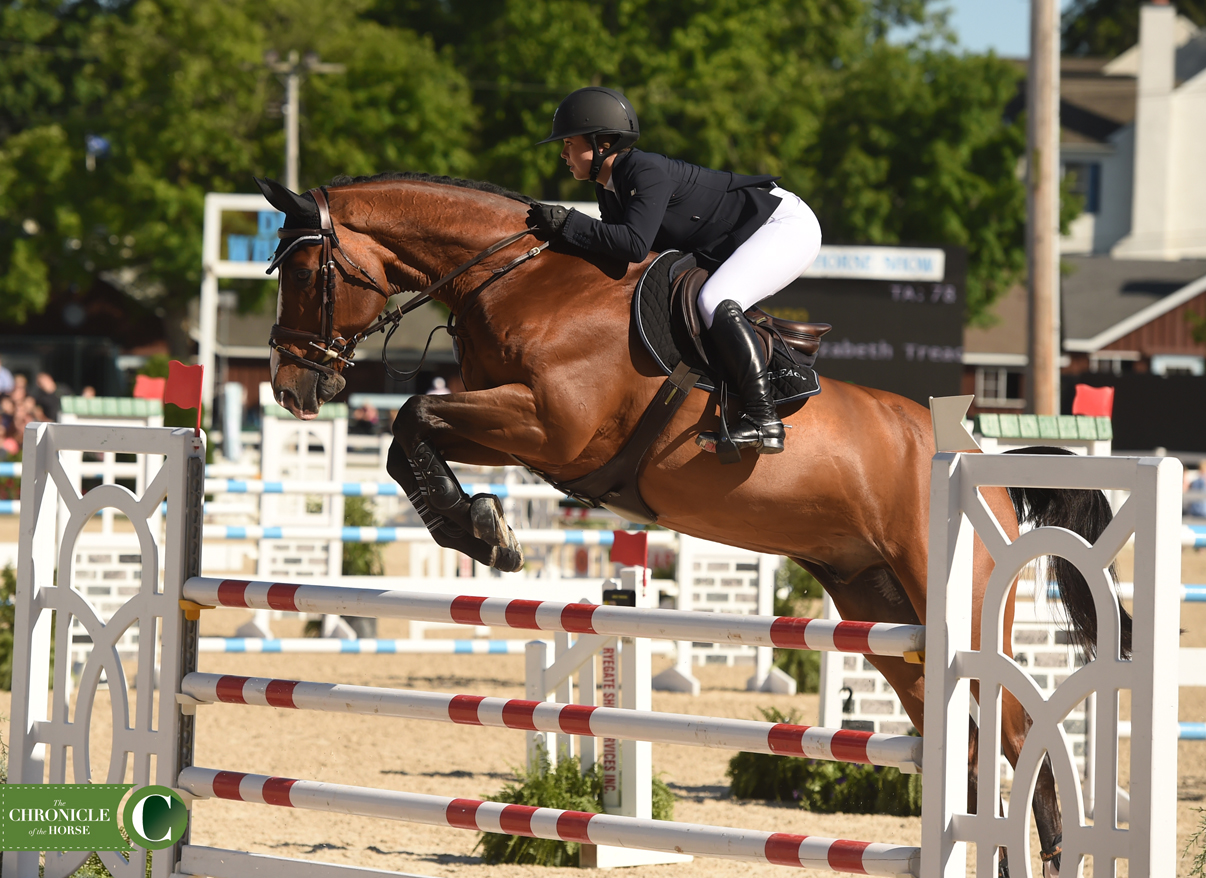 Lasapri is Marciano's only horse, but she stays busy. A year ago she launched a line of flexible belts called Ruespari, named in honor of both her French Bulldog and her jumper.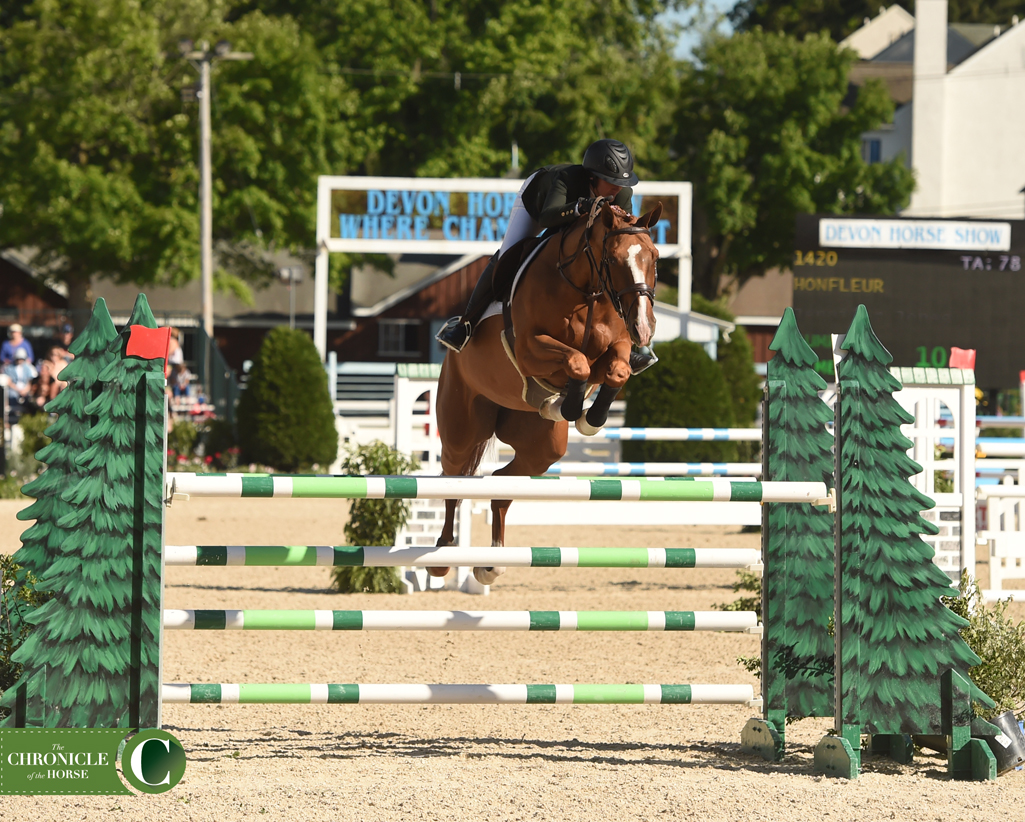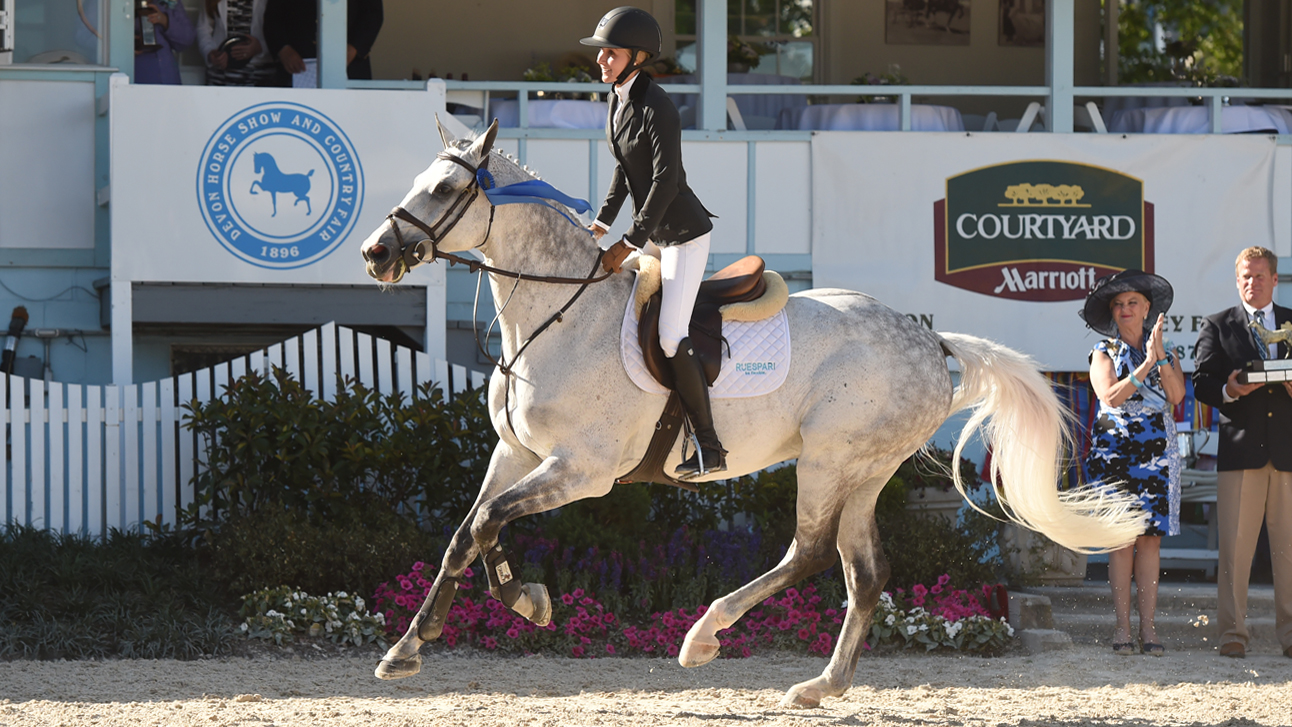 See full results from Devon here. To see all of the Chronicle's coverage from the Devon Horse Show, click here. And make sure to read the June 19 issue of The Chronicle of the Horse for more in-depth coverage from Devon.
Plus make sure you're following us on Facebook, Twitter and Instagram at @chronofhorse.