Lexington, Ky.—Sept. 5
When Samantha Manning brought Good Luck Molly in from the field last fall, she was in for a surprise.
The Morgan-Mustang mare was limping and favoring her swollen left hind leg. Manning immediately called her vet, who thought it was an abscess, but subsequent X-rays reveled a 3" long piece of metal lodged in her foot.
Luckily the mare was a good patient and loaded onto the trailer to go to the local clinic and have surgery to remove the wire, but what followed was six months of rest and lots of work for Manning, 15, Aldie, Virginia.
This weekend they're competing at their first U.S. Eventing Association American Eventing Championships in the beginner novice junior championship, and Manning can't believe it.
"It was definitely a long process getting here," she said. "We weren't even sure if Molly would ever going to be sound again for awhile. It's a pretty crazy recovery."
Manning found "Molly" at a summer camp she was working at in 2017. Molly had been bought at an auction by her owners and used in the lesson program at the camp, and Manning had been able to ride her a bit.
When the owners decided to sell the mare, they wanted to send her to another auction, but Manning wanted to buy her even though she couldn't afford to. Luckily a boarder at the barn liked Molly too and offered to buy her and give her to Manning.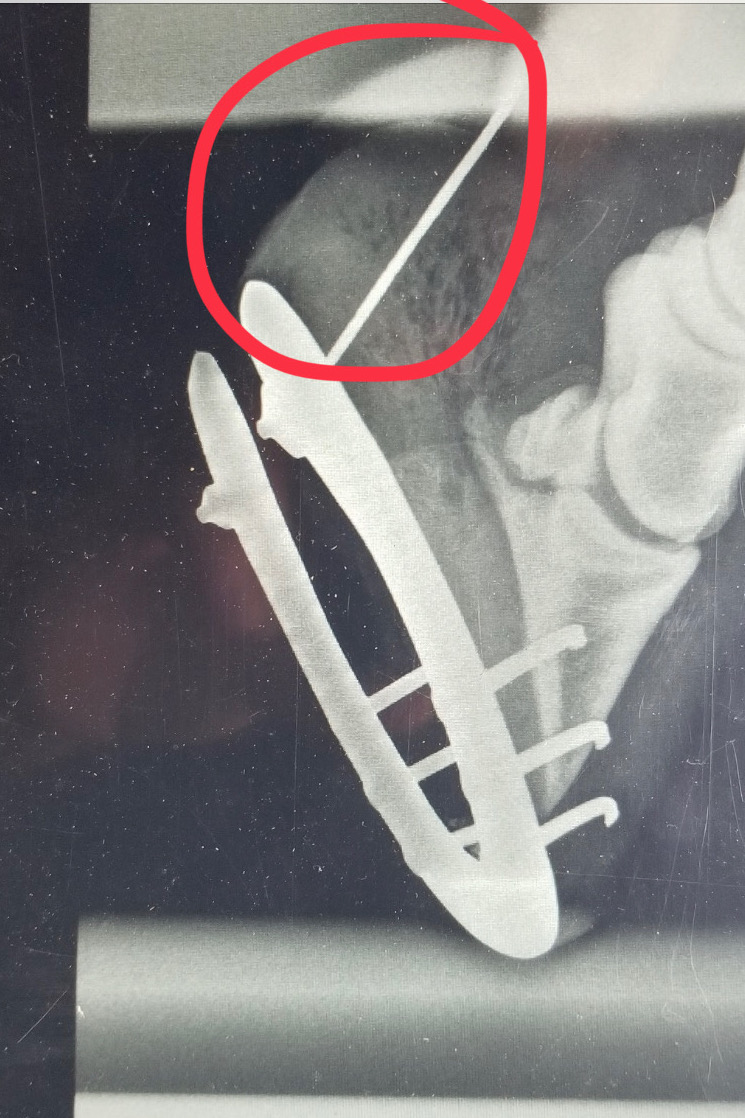 For their first couple of years together, Manning and Molly did some dressage shows and foxhunting. Molly didn't seem to enjoy jumping, but the more Manning tried, the more the mare started to like it.
"Once she realized that galloping and jumping fences was really fun, she's now a beast at it. When I started she was a little spooky and really difficult, but now she's taken a liking to it," she said.
They did their first unrecognized event together in June 2020 and started competing at recognized events in August.
After Molly had her surgery in September, Manning had to work hard to keep her foot dry and clean. She'd done well on antibiotics, but it wasn't enough.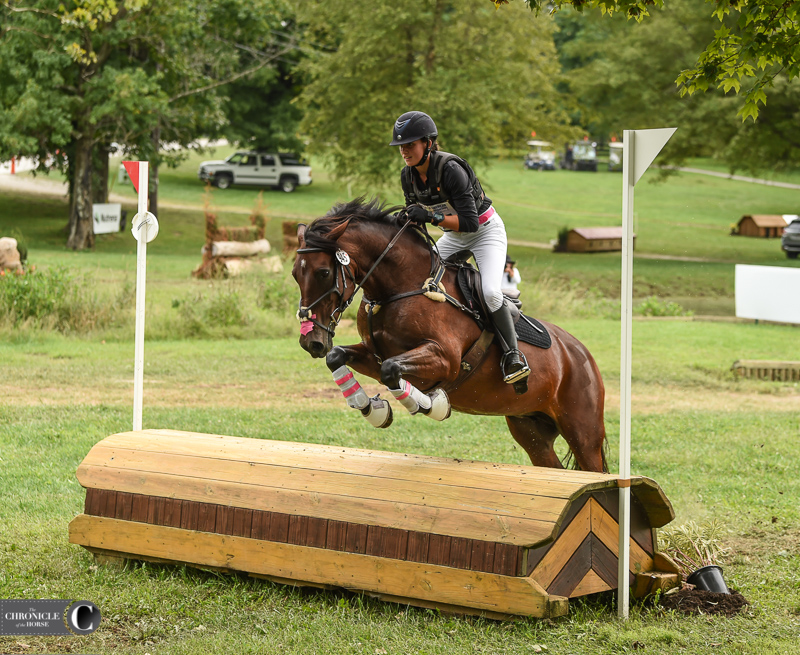 "The problem was the vet put a cast on, so we couldn't treat her foot," she said. "The vet wanted us to keep it on for three weeks, and a week and a half through she wasn't getting better, and she was actually getting worse. We really wanted to see the foot, so my dad took off the cast, and muddy water came pouring out of the cast and a giant goop of pus, and she had a huge hole in her foot."
The vet dug a hole in Molly's hoof to drain more of the pus, and Manning wrapped it and cleaned the holes every day. Three months in, she was still on stall rest and developed a quittor, which is necrosis of the cartilage of the hoof.
Many horses can't come back from a quittor, but luckily Molly's was mild, and with diligent care by Manning, she was finally able to start walking under saddle in March.
"She knew we were helping her the whole time," said Manning. "Such a good girl. She was so calm and got used to the process. She was perfect about it."
The pair was able to start competing in June and qualified for the AEC, even though the holes in Molly's foot didn't close up until May.
Manning is a working student for Lauren Nicholson and trains with Heidi Berry in dressage.
"I've only been competing here for a little over a year now, so being here is a lot of fun," she said. "Just being at the Kentucky Horse Park where the five-star was is really cool. I get to compete at the Rolex Stadium on Sunday, which is going to be awesome. I don't really care as much about how I do, I'm just happy to be here, especially with Molly."
Full results I Live Stream I COTH's Coverage I Schedule I Course Maps