Wellington, Fla.—Feb. 10
If you hadn't already fallen in love with Beat Mändli's ride Dsarie watching her jump to a second place finish in the $384,000 Fidelity Investments CSI***** Grand Prix, she would certainly win your heart over for her adorable antics right after she galloped through the timers.
The mare practically skipped around the ring like a little kid on the playground with the Swiss rider in the irons for 10 or 12 strides past the finish line in a very adorable combination of bucks and crow hops.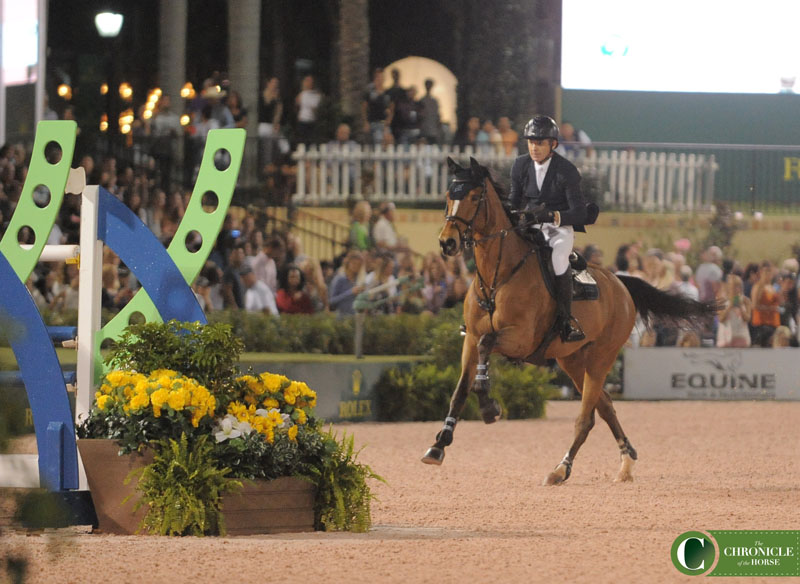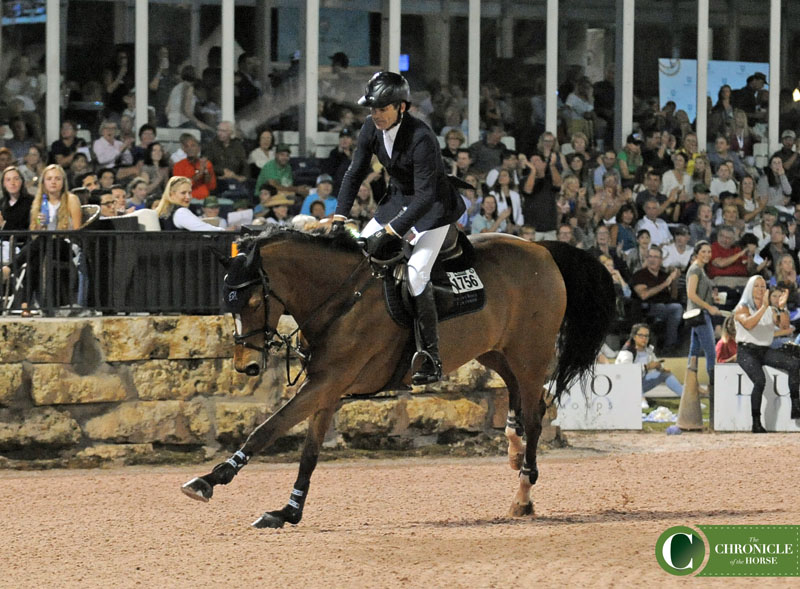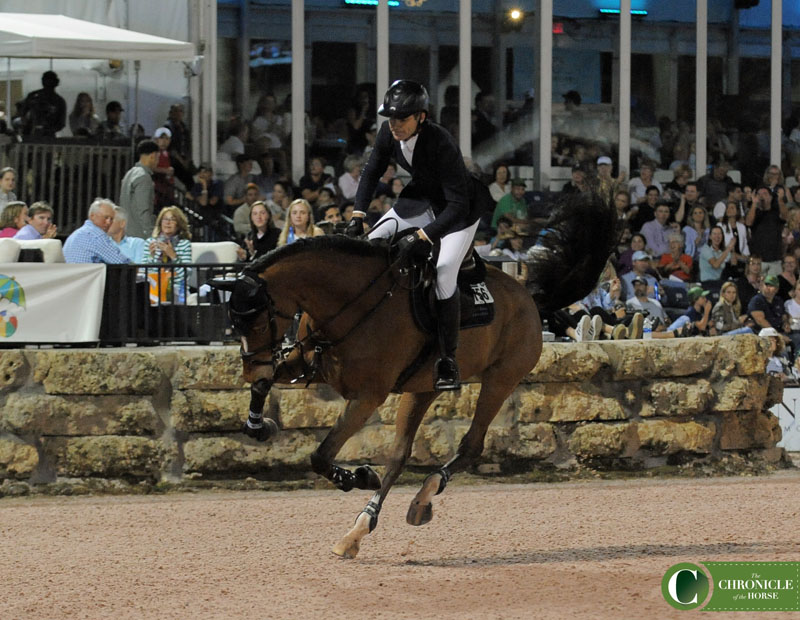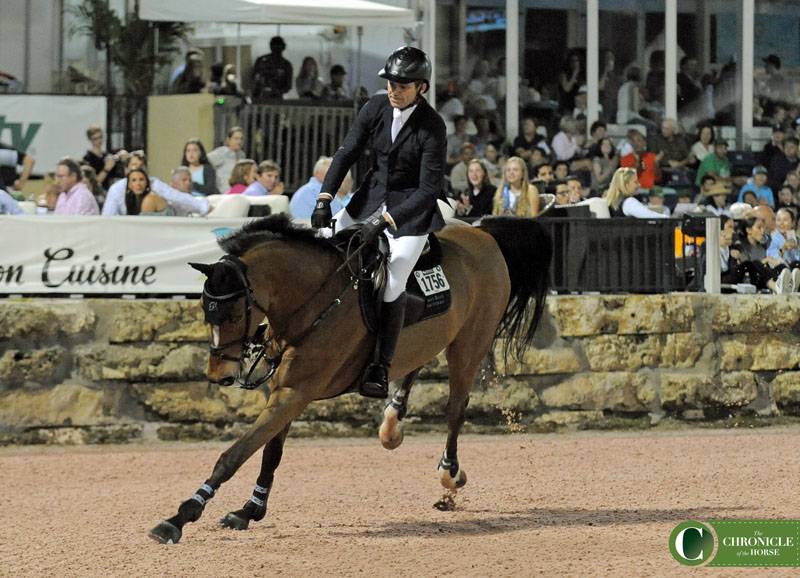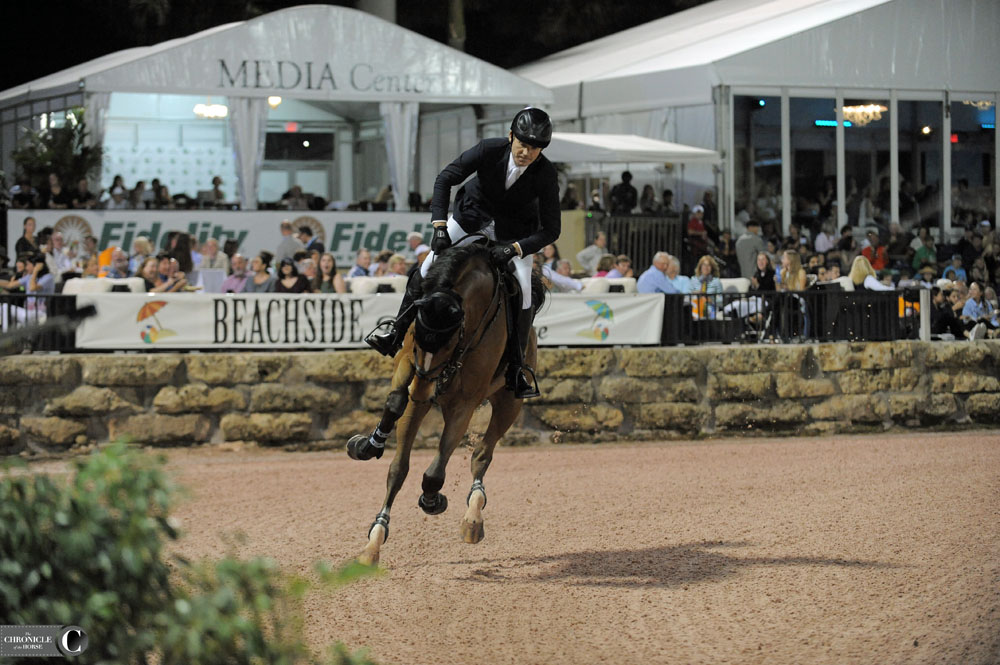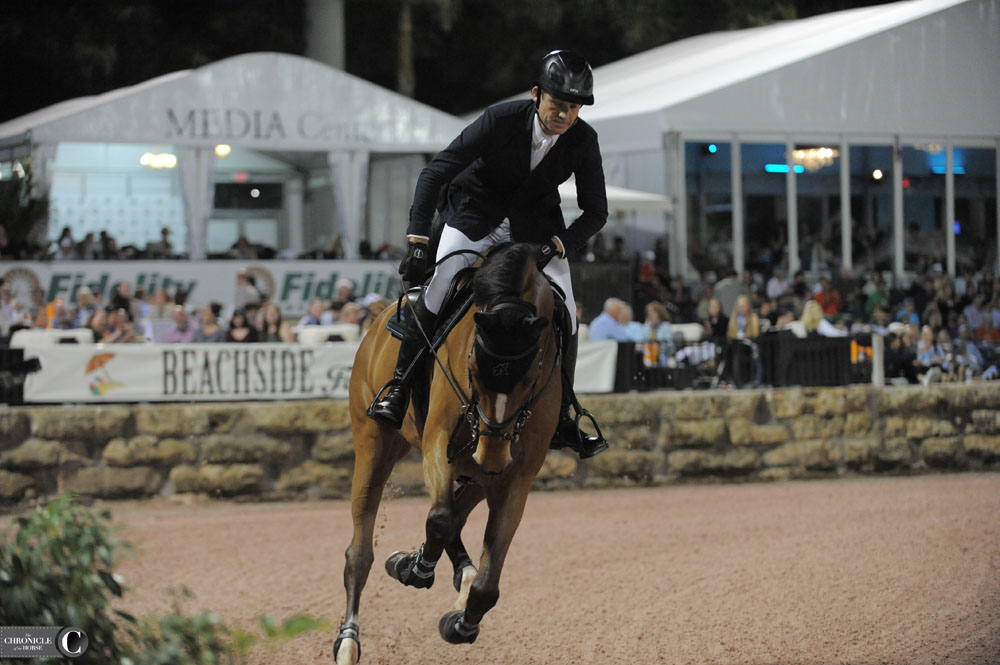 It's become a signature move for Dsarie—she does it after practically every course!
"She loves life, obviously," Mändli said. "She's a happy girl, she loves her bucks."
Mändli doesn't interfere with the mare's playful antics—she works hard in the ring, and she plays hard after the timers!
"I let her do it because I don't see why I would take it away from her," Mändli said. "She likes doing it, she does it outside [in the field], she does it on trail rides, she does it everywhere. She loves doing it."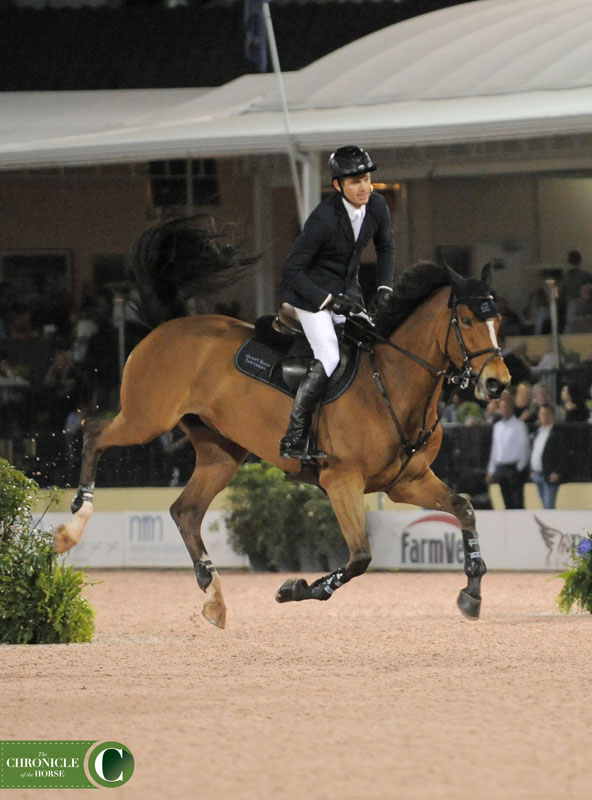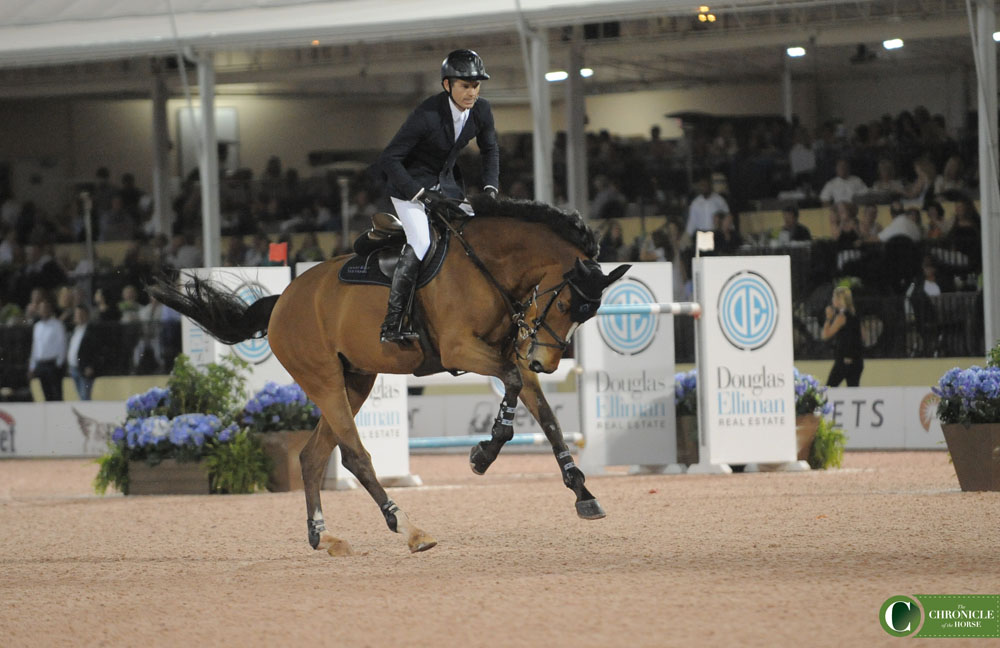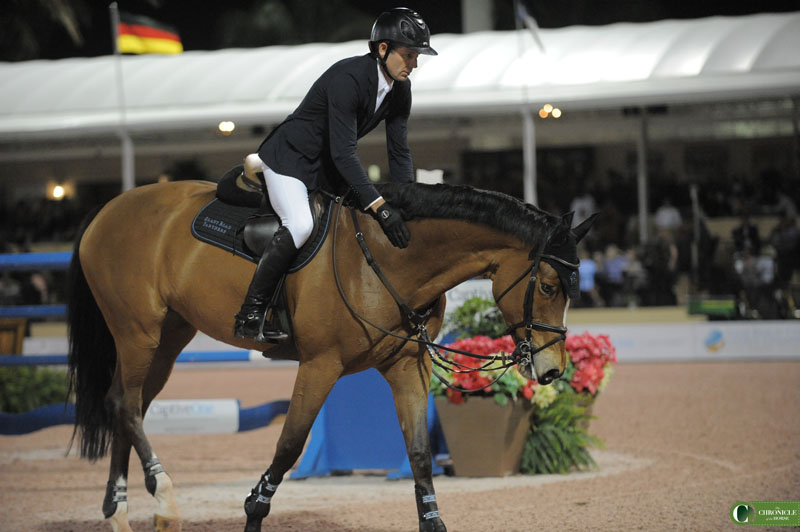 Mändli and Dsarie were one of only two pairs to jump double-clean in the Fidelity Investments Grand Prix (you can read our coverage of the class here). Dsarie, a 10-year-old Dutch Warmblood mare (Veron—Tinette, Ahorn) owned by Grant Road Partners, has been a fantastic horse for Mändli. Together they topped the Longines FEIWashington (D.C.) World Cup qualifier in October and placed third in the Longines FEI Lexington (Kentucky) World Cup qualifier in November.
"She's very uncomplicated in any venue—indoors, outdoors, sand, grass, wherever you take her—so it makes life very easy for me," Mändli said. "She just wants to please in anything that she does. I'm lucky to have her."