Lexington, Ky.—Aug. 9
When Hunt Tosh heads into the ring he's the picture of calm. Even when things start to go awry, his demeanor never changes. But when his daughter Maddie Tosh enters the ring, that calm exterior changes.
"A lot of times I'm just hiding behind a bush making sure her head is still going over the jumps, but I love watching her ride," Hunt joked.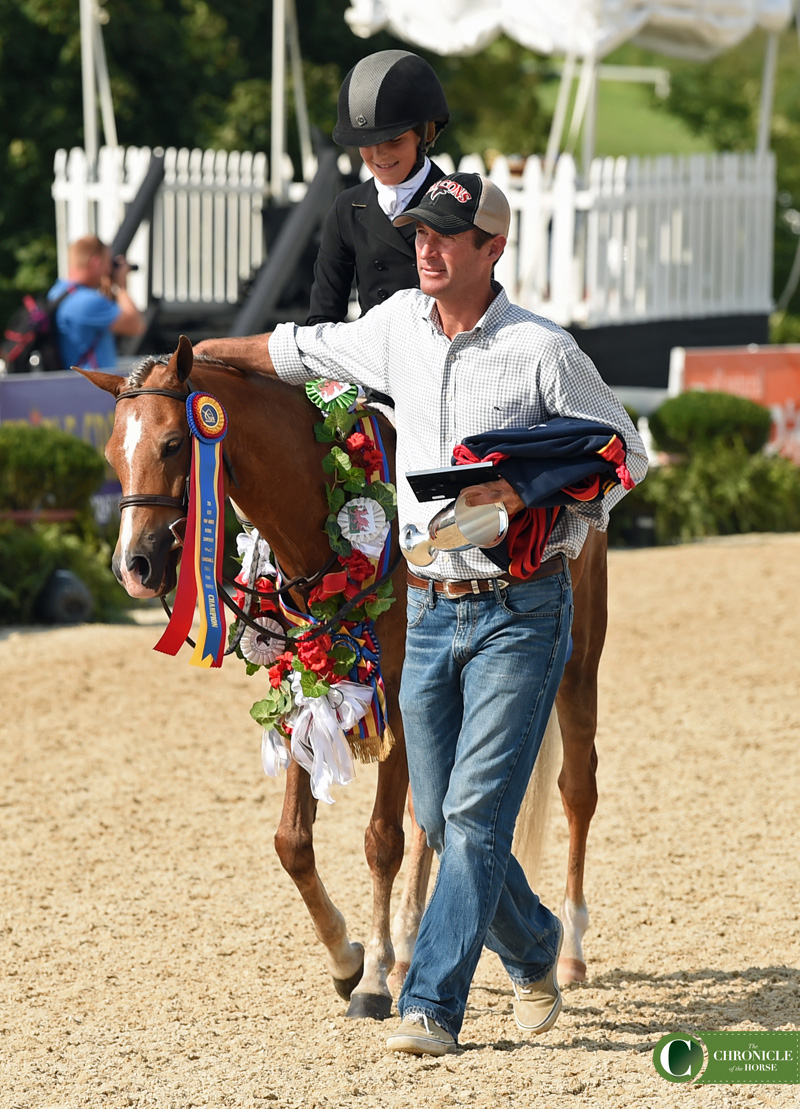 He needn't have worried though, as today heading into the Walnut Ring at the Kentucky Horse Park for the small pony over fences with Bit Of Love, Maddie looked like a miniature version of her father. She picked up the canter and expertly found 10 distances out of stride. Her poise paid off with scores of 88, 90 and 92 from the judges, boosting her to an overall score of 1050.5 to take the overall title at USEF Pony Finals. Helen Ryan and Smitten took the reserve title while Carolyn Colter rode So Enchanted to third.
"It was amazing; it was really fun," said Maddie. "Coming to the last line I got a little nervous, but I saw my distance, and I was very excited. It was awesome; it was really fun. He was really good, and I knew he was trying to win."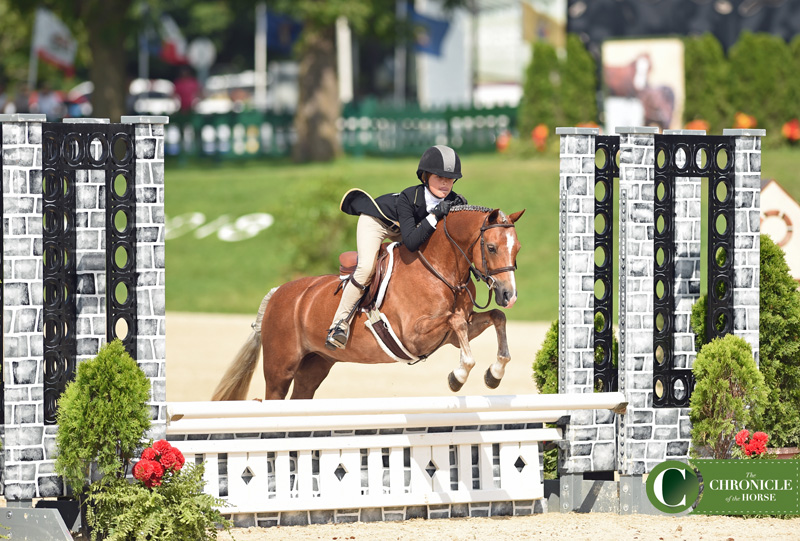 Betsee Parker's Bit Of Love, a 12-year-old Welsh Pony cross (English Lad—Miss Pretty), is no stranger to championships, winning titles up and down the East Coast with Lilli Hymowitz, Emma Kurtz, Caroline Passarelli and Sophie Gochman. But a Pony Finals championship has always eluded the stellar small.
"He's really sweet to people," said Maddie. "He doesn't like other horses very much, but he's really amazing to people."
Watch their round, courtesy of USEF Network:
This is Maddie's second year riding "Chester" and her second trip to Pony Finals. The 12-year-old from Milton, Georgia, trains exclusively with her dad.
"It's a lot of fun," she said. "It's a little stressful sometimes. I was nervous going in, but it was good. My dad gets very nervous. He said to have fun and do what you know how to do."
"I'm probably the worst trainer being the dad and trainer combo," Hunt admitted. "She tries and works so hard. She really does put a lot of effort into this so to have a day like today is really special. She deserves it; she tries really hard."
Full results can be found here.
Don't miss any of the Chronicle's Pony Finals online coverage, with behind-the-scenes stories, lovely photos and more! Be sure you're following along on social media as well, @chronofhorse on Facebook, Twitter and Instagram.