Paris—April 15
After being faultless over the first two days of competition in the 2018 Longines FEI World Cup Jumping Final, Beezie Madden still holds onto the lead with Breitling LS.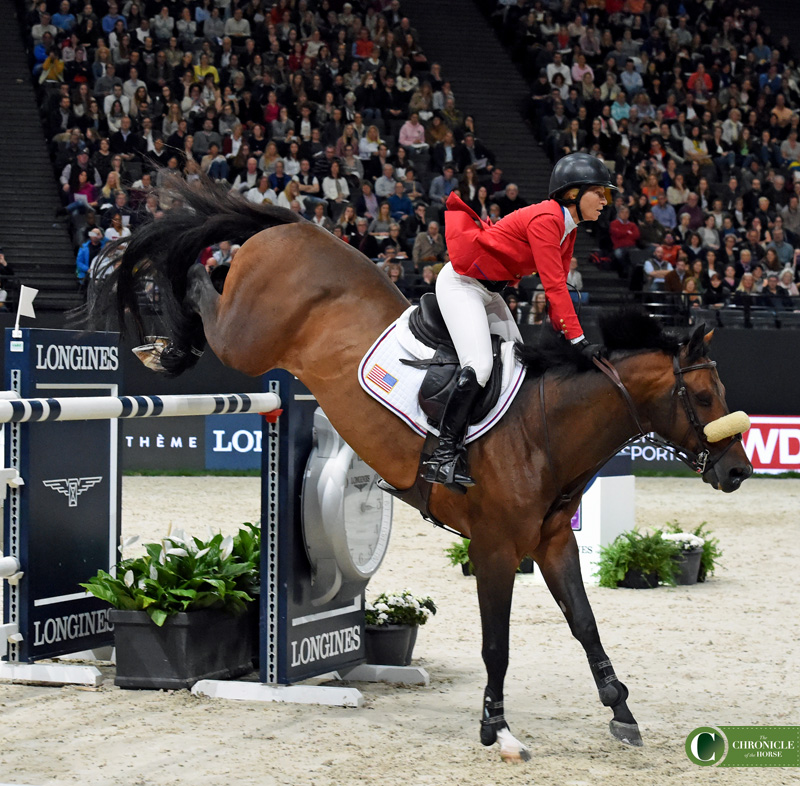 They were once again fault free over the third round of the class, but they have just one rail in hand over Sweden's Henrik Von Eckermann and Toveks Mary Lou. Devin Ryan and Eddie Blue also jumped clear over the track to hold onto third place with 6 faults.
Last year's winners McLain Ward and HH Azur dropped the back rail of the oxer at fence 8, making their total 12 faults overall for a five-way tie for fifth.
The final day of competition features two rounds of competition with the top 29 riders from the previous day returning to jump the first ride. Riders entered the day with penalty points based on their performance during the previous two rounds. Any faults earned today are added to that score.
The top 20 riders from the first round today will advance to the second and final round of the competition.
The Chronicle of the Horse is onsite at the 2018 FEI World Cup Final. Keep an eye out at coth.com for all our coverage of the event in both show jumping and dressage.
Important Links: Paris World Cup website  ⁄  Orders of go and results /  Live streaming/ All of the Chronicle's coverage
Make sure to follow along on the Chronicle's social media outlets: Facebook, Twitter and Instagram.