Lexington, Ky.—Nov. 1
They couldn't be more different. Cortes 'C' is a tall, jet-black hunk of a horse, with a big, slow stride and an easy-going manner. His ears are always at attention, his expression calm and composed. Beezie Madden says he'd like to live life as a lap-dog.
Rothchild is a small, scrappy fighter who looks like he's spitting nails as he gallops around. He has a rapid stride and a chaotic style as McLain Ward pilots him around. He doesn't stand still for awards ceremonies.
They both, however, have a pretty unique style over the jumps. Cortes crosses his front legs in mid-air, somehow untangling his limbs for landing. And Rothchild pins his ears and skims over the jumps with no room to spare.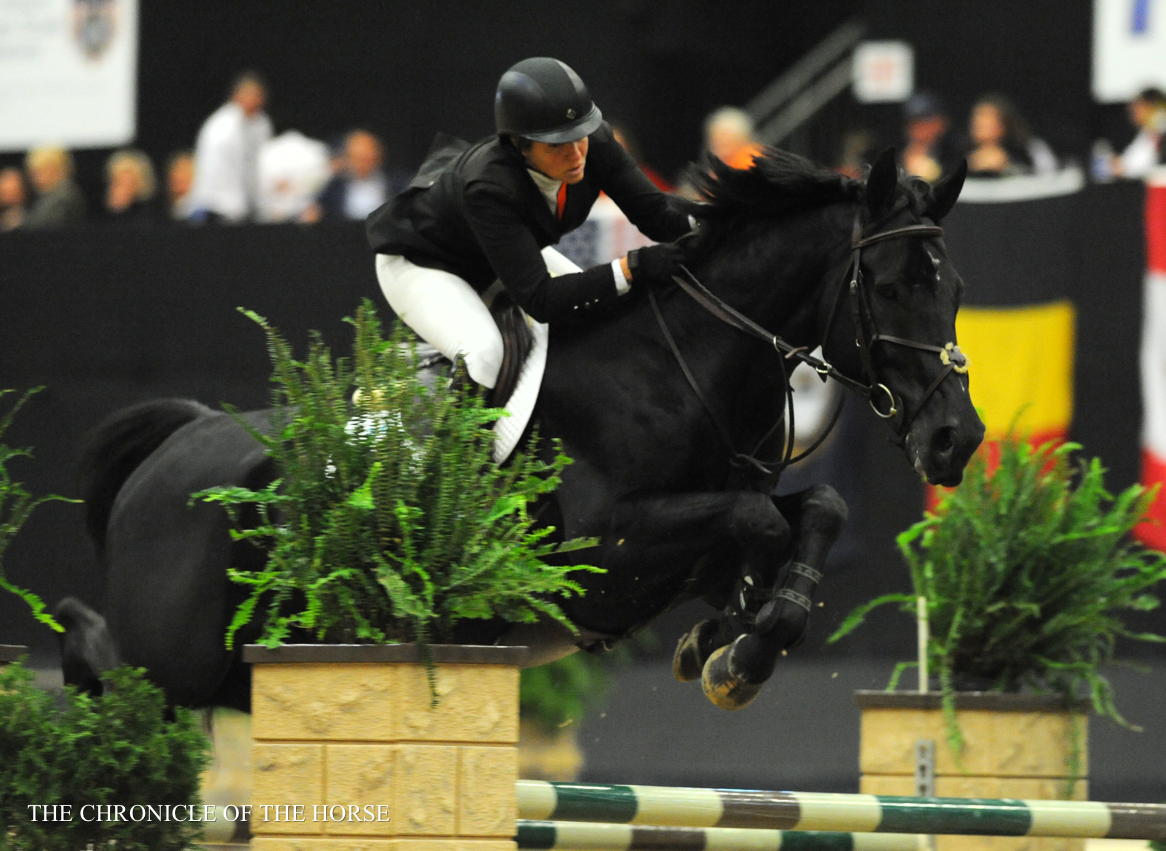 Beezie Madden and Cortes 'C'
Tonight, in the $250,000 Canadian Pacific Grand Prix CSI-W at the National Horse Show, the two unorthodox stylists went head to head. And Cortes 'C' and Madden came out on top by almost a second after a headlong, hurtling approach to the last oxer that made the crowd gasp.
"I knew McLain was very fast and I knew that I would have to pull out all the stops," Madden said. "My husband John told me to take a risk and use his scope to the last one and I think stretched it almost a little bit too far! But he's been an amazing horse all year."
Could Ward have beaten her if he'd seen her round? He didn't think so. "I have to say if I was in that position a 100 times I would have ridden the same round," he said. "Maybe I could have tried to do the impossible, but I did about all I could. My horse doesn't have quite as big of stride but he jumped super and the horse keeps giving and giving."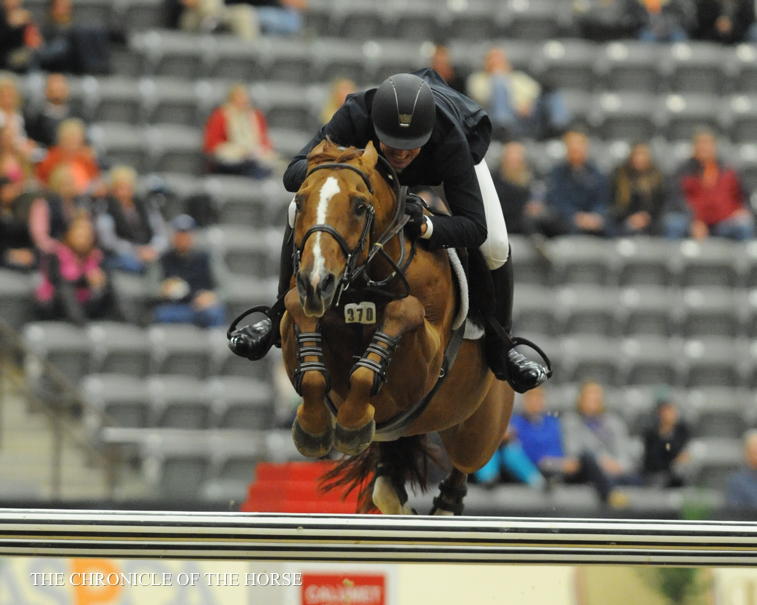 McLain Ward and Rothchild
Just two months ago, Rothchild and Cortes joined forces to help the U.S. team take bronze at the Alltech FEI World Equestrian Games (Madden and Cortes. This was both of their first grand prix after that international appearance.
Going early in the eight-horse jump-off, Georgina Bloomberg rode Juvina to a round that was more than 4 seconds slower than Madden's, but her time would take third place. "Usually my aim with her is to go for a nice slow clear and hopefully get a ribbon," Bloomberg said.
Georgina Bloomberg on Juvina
"Today I felt like I could take a little shot—she was going very well and has been going well all week. But I also knew that realistically her fastest is still going to be a little slower than them at their fastest. I knew that if they didn't pull rails I would probably finish behind them, so I'm very happy with where she finished up."
All three riders noted that course designer Guilherme Jorge stepped up the challenge a bit after his courses during the week had resulted in some ridiculously large jump-offs. In the $75,000 open jumper class on Thursday, 21 of 42 qualified for the jump-off. In a junior/amateur-owner class, 24 of 31 went clean in Round 1.
"Even though [Jorge] had a lot of clear rounds this week you wouldn't say anything bad about the courses," Ward said. "They were just maybe a little easier or worked out a little easier. You have great footing here and a really good group of horses. Today he defiantly ratcheted up the test. Three of the best horses in the class in my opinion got to the top, so I think that was a really good result for the level of competition."
See full results of the $250,000 Canadian Pacific Grand Prix CSI-W.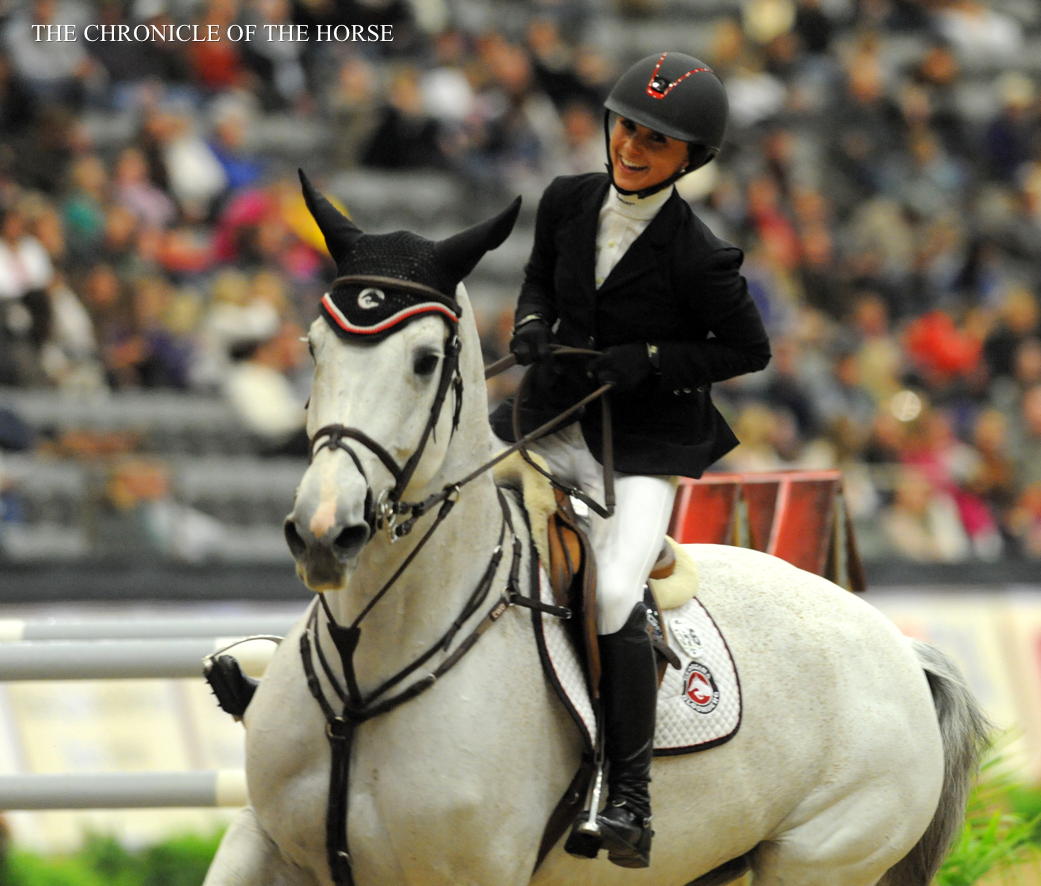 Georgina Bloomberg was thrilled with Juvina's third-place finish.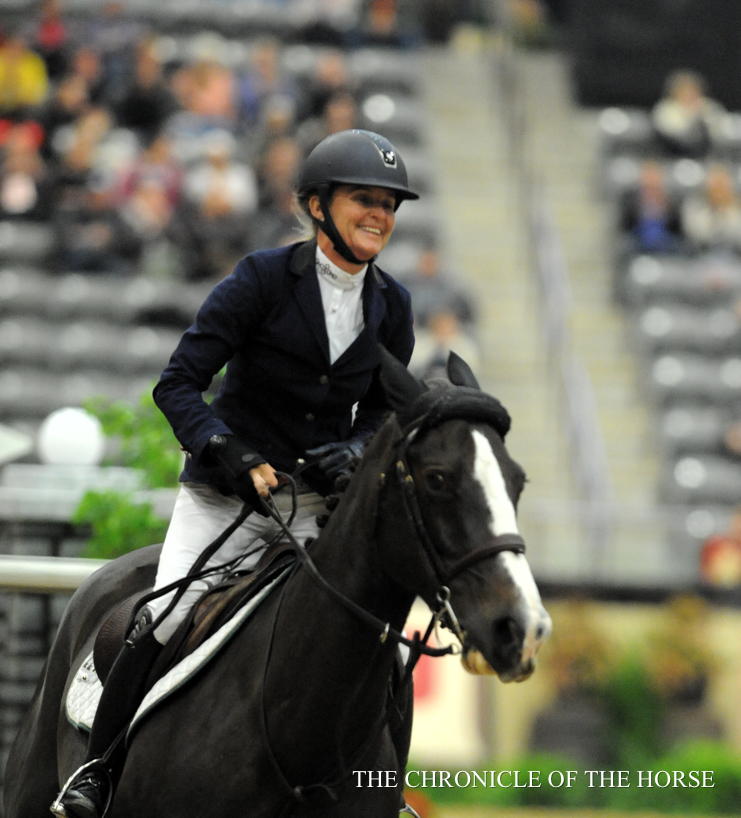 With a slower clear round in the jump-off Candice King claimed fourth aboard Kismet 50.