Beezie Madden has a new addition to her string, and it comes in the form of Belgian Warmblood mare Hannah. The Belgian-bred mare (Dulf Van Den Bisschop—Dina, Kashmir Van Schuttershof) rose to fame with Steve Guerdat in the irons.
Jose Pablo Salgado has owned the 12-year-old mare since 2014, and Guerdat got the ride in 2017.  Under Guerdat's guidance Hannah won the CSIO5* Grand Prix in Lummen (Belgium), the CSIO5* Longines Falsterbo Grand Prix (Sweden), the Longines FEI Stuttgart World Cup qualifier (Germany) and a class at the CSIO5* in Rome. Guerdat last showed the mare in March, where she won a 1.50-meter class in Doha, Qatar.
"It is a pity that Hannah had to leave, but the owners wanted to try someone else," Guerdat told World of Showjumping in March. "They don't think the results are as good anymore. It's a shame to lose Hannah, as I really like her, but unfortunately there is nothing I can do about it."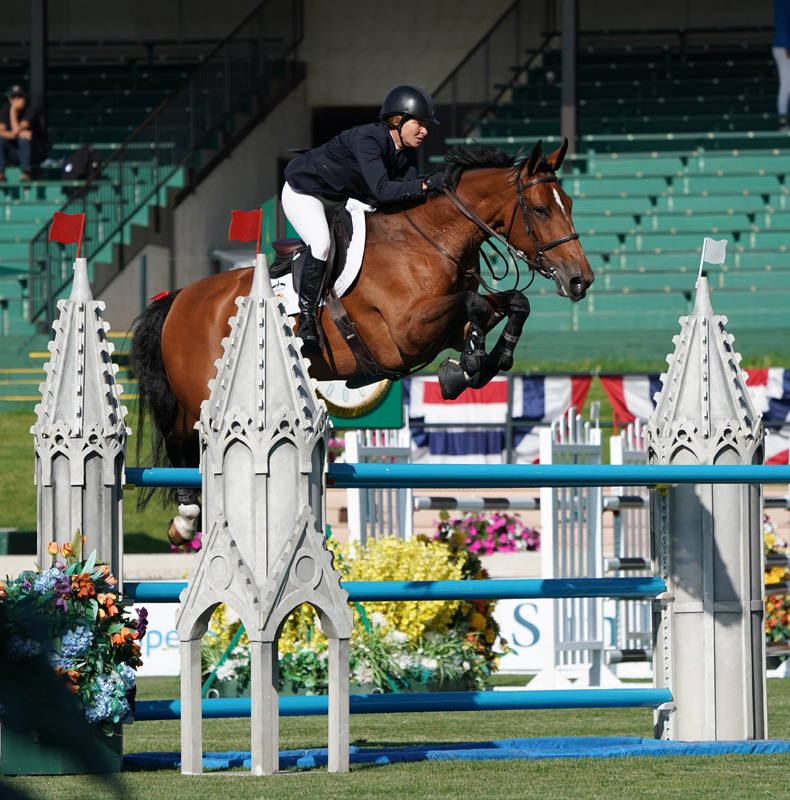 Juan Jose Zendejas Salgado showed Hannah in June, before the owners approached Madden about taking over the ride. At their first show together, the Spruce Meadows North American tournament (Calgary), Madden and Hannah earned third place in the Bantrel Cup, a 1.45-meter speed class.
"I just need to get to know her a little," Madden said. "I showed her in a few classes in Calgary, and now she's actually going to be on a little break because I'm busy with Pan Am Games [Peru]. I'm a little tied up with that, so after that we'll get going at some shows and get to know her."