Lynn Symansky and RF Cool Play were the only combination in the Virginia Horse Trials CCI** to finish on their dressage score, and their proficiency in all three phases was rewarded with a commanding victory at the event, held Oct. 25-29 in Lexington, Va.
"He's finally coming into this own," Symansky said of the 9-year-old German Sport Horse gelding owned by the Donner Syndicate. "He's amazing on the flat and there's so much more to be had there, honestly. He's so fancy. He's almost too fancy sometimes, and I'm figuring out how to ride that in the ring."
Sitting in second after dressage with a 42.2, Symansky and "Coolio" moved into the lead with a fast, clear round on Captain Mark Phillips' and Andy Bowles' cross-country track.
"I could have trotted home for the last minute! The horse has such a huge galloping stride. He's such a big horse and he covers the ground so easy," said Symansky, Middleburg, Va. "In hindsight I think I probably got the horse too fit for this competition. He's a big horse and you kind of don't know until you get them ready."
Due an ominous weather forecast, the VHT officials elected to move the two show jumping arenas indoors. Even with more than ten points of breathing room, Symansky wasn't sure how Coolio would perform in the coliseum. He ultimately jumped one of his best rounds.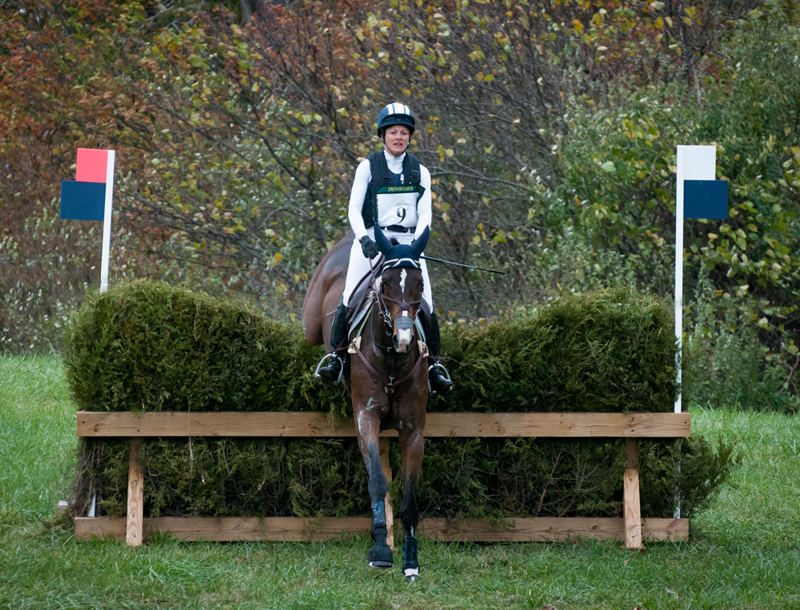 Coolio was first campaigned at the two-star level in 2015 with Alexa Perkiel. He ran his first CCI** the following year with Australian Clayton Fredericks. Symansky and Coolio made their international debut as a pair at the 2016 Cloud 11-Gavilan North LLC Carolina International (N.C.), where they finished fifth in the CIC**. They most recently won the Plantation Field CIC** in September.
With this latest victory, Coolio will go on holiday and move up to Advanced early next spring.
A longtime patron of VHT, Symansky praised the recent upgrades and continued development of the property. "I've been here off and on since I was a kid. I think they've made some great improvements. I thought the cross-country course design was really good and [show jumping designer] Chris Barnard did a great job," she said.
Ryan Keefe and Flintstar led the CCI*-A division from start to finish, ending on a score of 52.1. Ryan and Rumsey Keefe's 17-year-old Thoroughbred added a rail in show jumping to narrowly hold onto first place. Caty Nolan and her 13-year-old Thoroughbred, Man of Conviction, added a single time penalty in stadium to finish on 52.3. Close behind in third was Andi Lawrence and her 7-year-old Irish Sport Horse mare, Cooley Northern Mist, who dropped to third with four added time penalties.
In the CCI*- B division, Molly Kinnamon and her 8-year-old Thoroughbred, Concord Dawn, led the field throughout the first two phases. They jumped a clear show jumping round but added seven time penalties to fall to fifth. Mexico's Pedro Gutierrez and his 9-year-old Selle Français mare, Unanyme du Loir, show jumped clear, finishing on their dressage score of 43.0 and moving up to take the win.
Daniel Clasing and his 6-year-old Dutch Warmblood, Galileo WP, remained in second place throughout the competition, adding four jumping penalties in stadium to finish on 43.5. Young Rider Alice Roosevelt, 17, and her and Simon Roosevelt's 9-year-old AES gelding, Fernhill Zoro, moved all the way up from 12th after dressage to finish third on 44.3.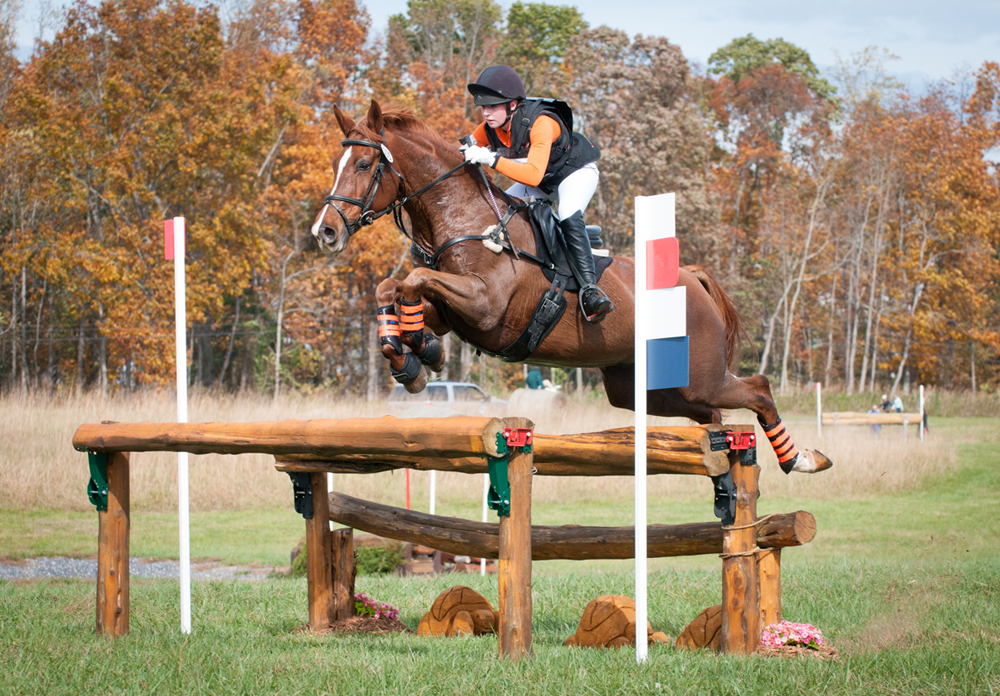 Area 8 Young Rider Alexandra Baugh, 17, won the Virginia CIC** in her first attempt at the level with Altorac Farm's 15-year-old Irish Sport Horse, Ballingowan Pizazz. They finished on their dressage score of 47.7 to top the division of 29 starters.
"Mango" is an experienced horse, having represented the U.S. at the 2011 Pan American Games (Mexico) with rider Shannon Lilley. He then partnered with Michael Pollard and competed extensively at the three-star level.
Baugh has had Mango now for two years. They have twice competed for Area 8 at the FEI North American Junior and Young Riders Championships, earning an individual silver medal this year. They moved up to the intermediate level last spring but VHT is their first CIC** as a pair and first international win.
A dressage score of 47.7 put Baugh and Mango in fourth place to start the competition. "Our warm-up was very good, we just tried to keep him relaxed and forward through my aids," Baugh said. "Mango clearly knows his job and doesn't need much warm-up. Once in the test he was perfect. I was very pleased with our score and how the test rode."
For show jumping, Baugh said Mango "felt like someone had strapped a rocket to him." A confident, double-clear round moved them up one place to third overnight.
Only eight CIC** horse and rider combinations finished without time penalties on cross-country. Baugh and Mango were among them; they crossed the finish line exactly on the optimum time. A single second over and they would have dropped out of the lead.
"This is our first CIC** together, so I set out just wanting to get around with a clear round. Around half-way through the course I realized that we were in contention with the time, and Mango still had plenty of run in him, so I decided to go for it. He jumped great all the way to the end with lots of run still in him," Baugh said.
"I would like to thank my coaches Reese Koffler-Stanfield and Richard Picken. Reese has been an unbelievable coach and has really helped me improve my dressage. Richard was a huge help all weekend and has been such an amazing mentor and coach. I have learned so much from both of them in such a short period of time and I am very lucky to be able to call them my coaches!"
For full results click here.