Wellington, Fla.—Feb. 10
After a disappointing score in the CDI***** Grand Prix for the Special (69.93%) on Thursday at the Adequan Global Dressage Festival that put them sixth, Adrienne Lyle regrouped with Salvino and came out this morning on a more confident horse.
Lyle and Salvino, an 11-year-old Hanoverian stallion (Sandro Hit—Dynastie, Donnerhall) owned by Betsy Juliano, topped the CDI***** Grand Prix Special with a 75.31 percent, their best international score in less than a year of competing together.
"I was thrilled with him today. In the Grand Prix he was just running through my aids a little, so we took the time today to make him wait and stay back with me, and he felt like he was with me through the whole test," said Lyle. "He was very relaxed at the end, so clearly he gained confidence as well."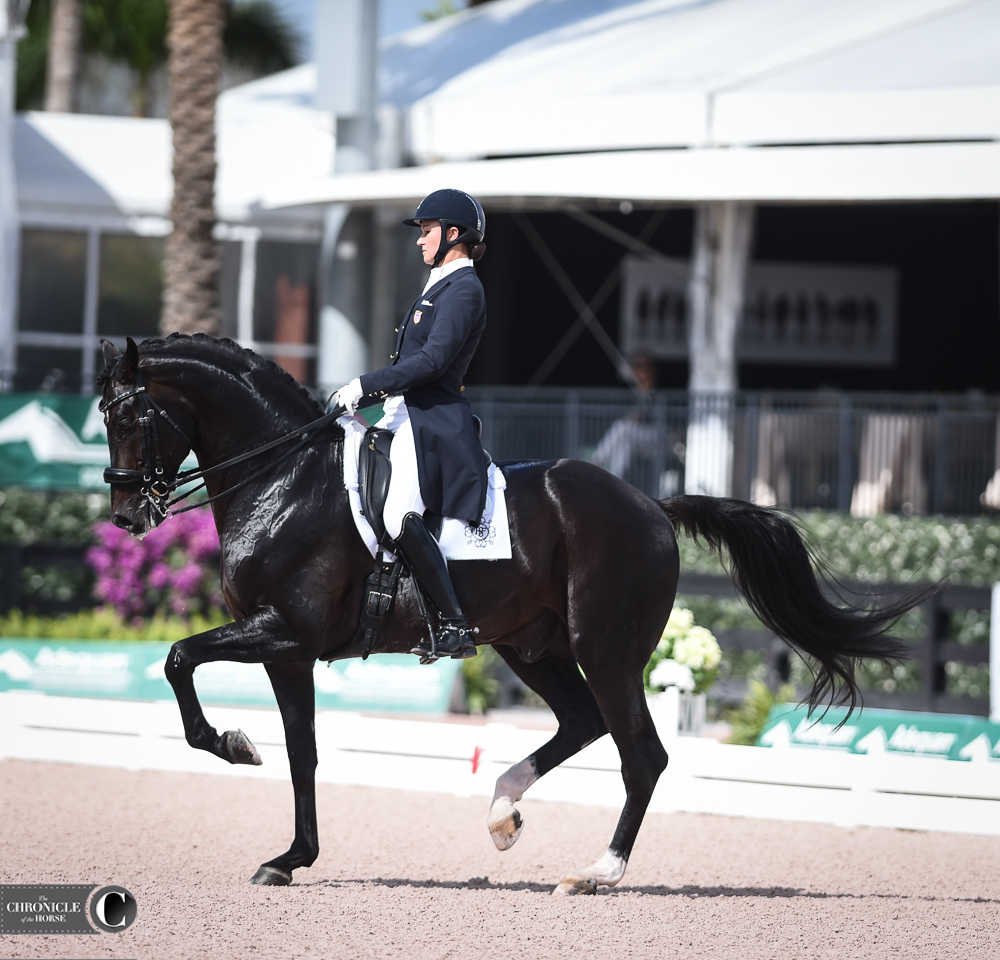 After her Thursday test, Lyle watched her video and realized she made a pilot error as she was working to get more ground cover in the passage.
"I took it for granted that I could take him from that ground-covering passage into the piaffe," she said. "He got his hind legs a little behind him, and it got a little muddled and got him a little worried. Today I came in with the passage a little bit more closed up, and he was right there. It's just a matter of fine-tuning those little things and figuring out what you push for and what you have to ride a certain way."
Lyle and the stallion won the CDI*** Grand Prix and Grand Prix Special at AGDF at the end of January. The last time she won a CDI***** was in 2014 with her former partner Wizard, so she was thrilled to be back on top.
"This is huge on a horse that I haven't even been competing a whole year. I'm just thrilled that he keeps rising to the occasion," she said. "It's great to be back and to have a horse that I think has tremendous potential that we're only just beginning to tap into.
"He's a horse that if he understands what you want he really does it for you every time, but he has to have a super clear understanding and you have to take the time to explain it to him, then he'll try for you," she added.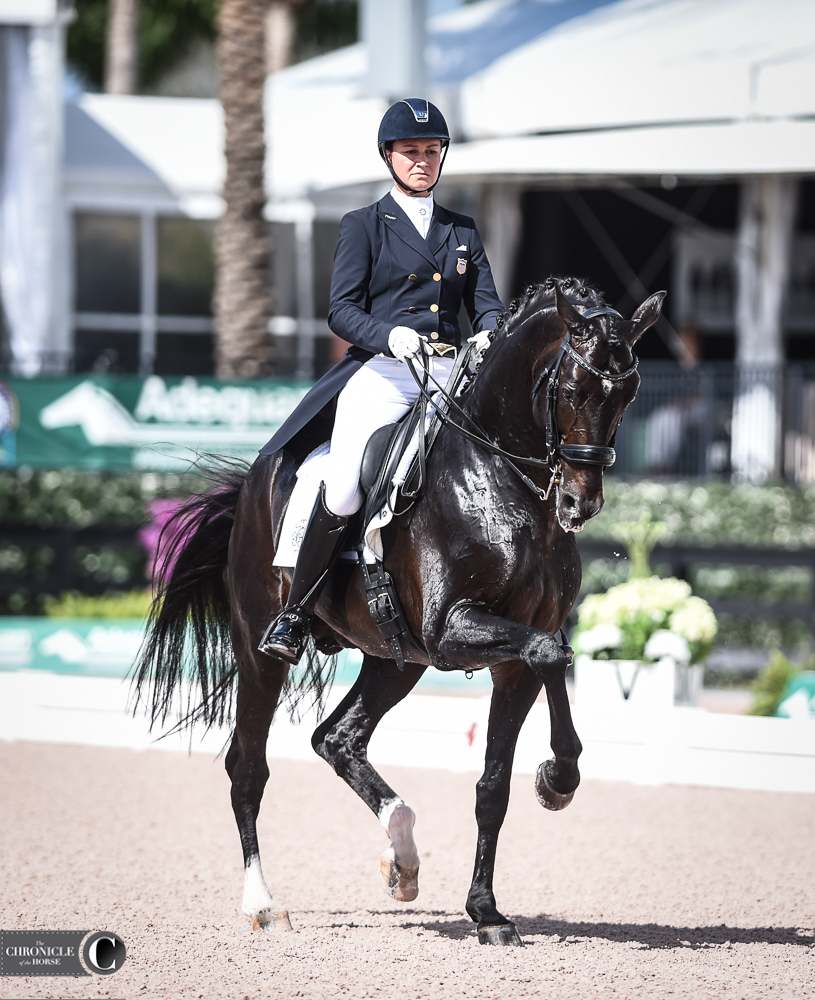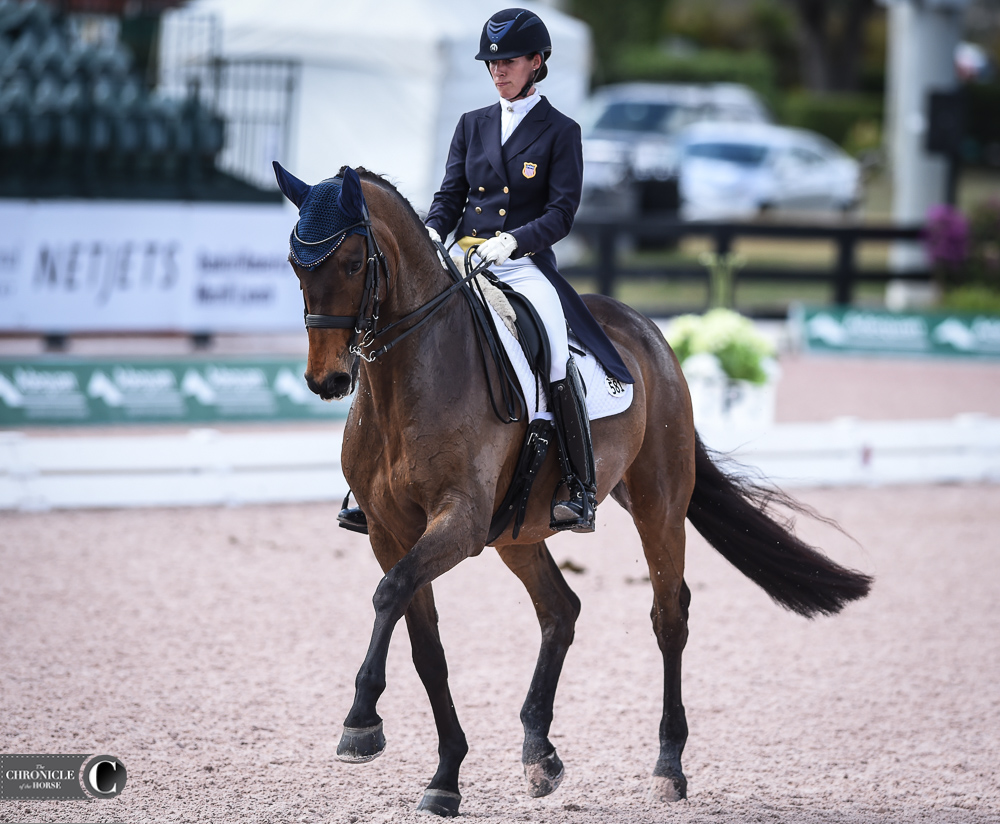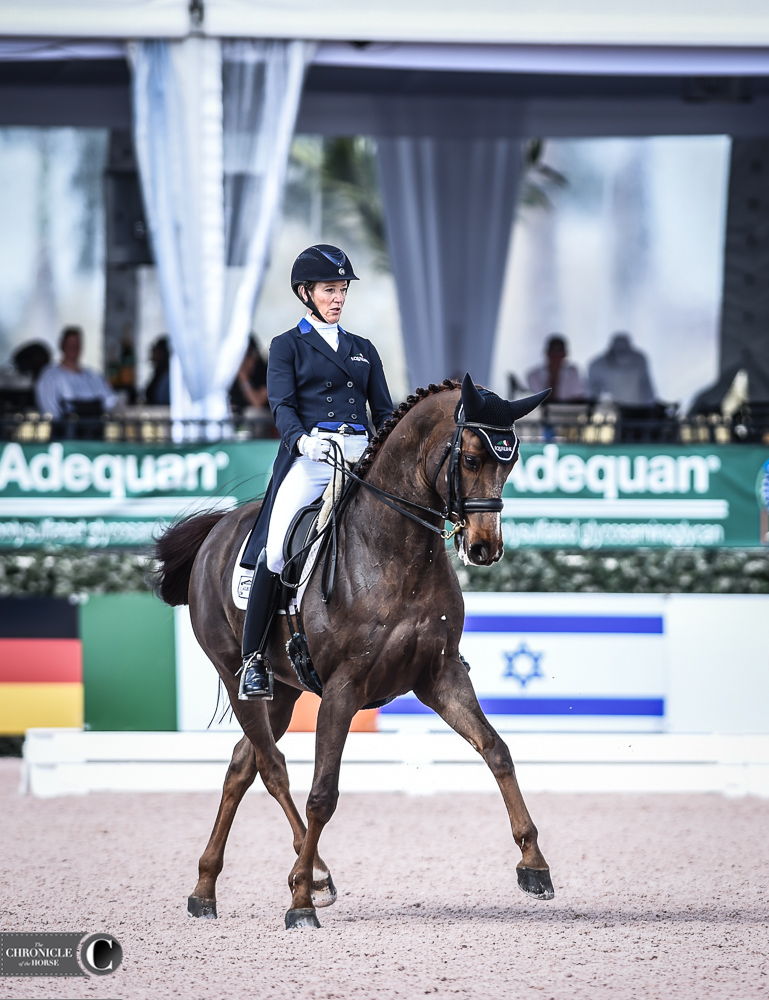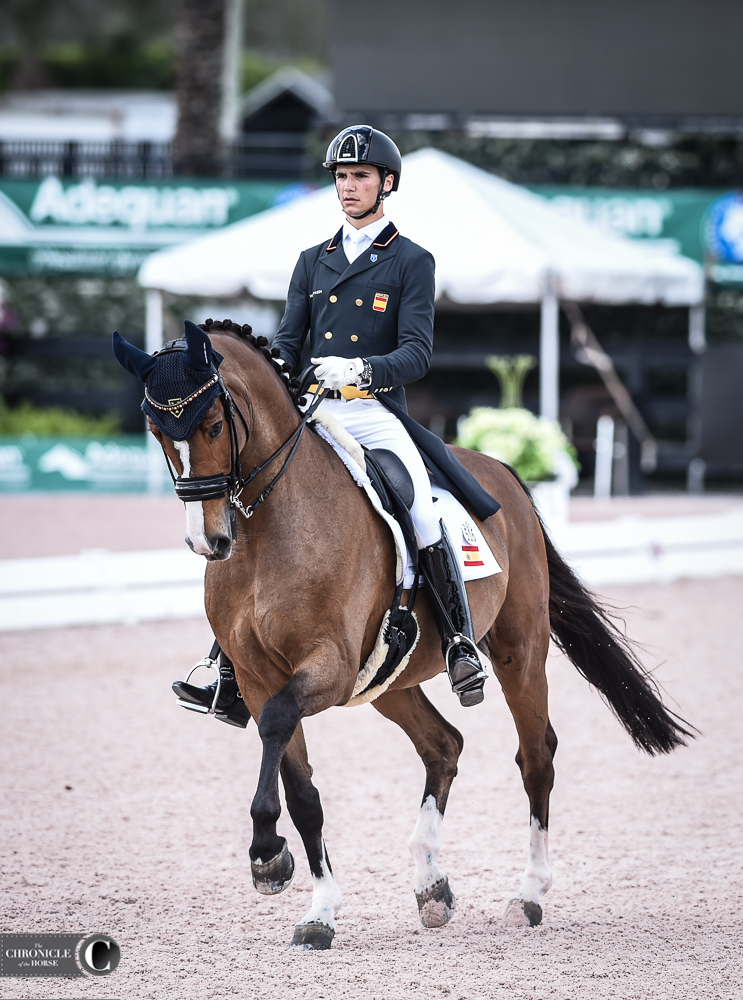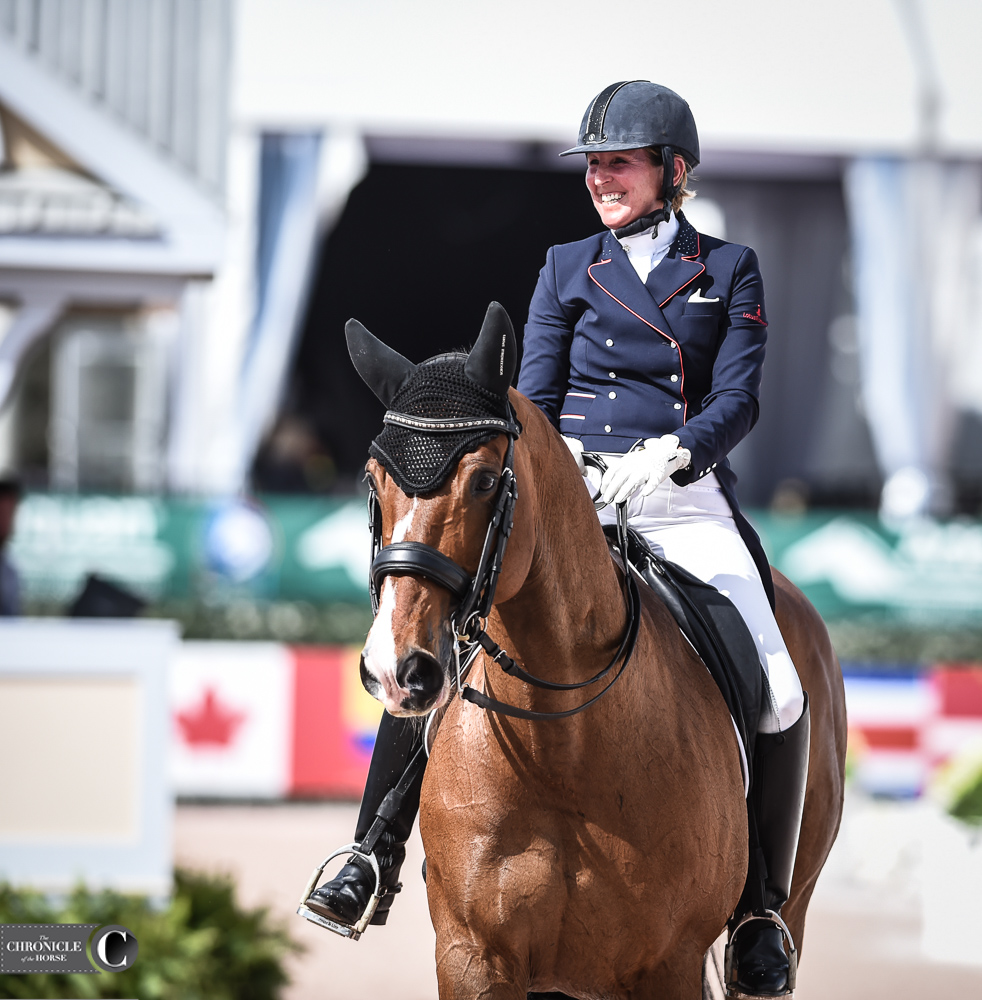 For full results, click here.
For more coverage from AGDF, click here.