Wellington, Fla.—March 30
There aren't many Grand Prix riders who can say they've scored in the 80s—it's an exclusive club of horse-and-rider pairs who are playing the game at a whole other level. On Friday night, Adrienne Lyle and Salvino officially joined that upper echelon, knocking the socks off the competition with an 81.22 percent: more than 3 percent better than second place.
"Everyone dreams of breaking that 80 percent, and it hasn't really sunk in yet," Lyle said. "I'm so proud of the feeling that Salvino gave me in there and how hard he seems to be trying every time he comes out in the ring; it's incredible."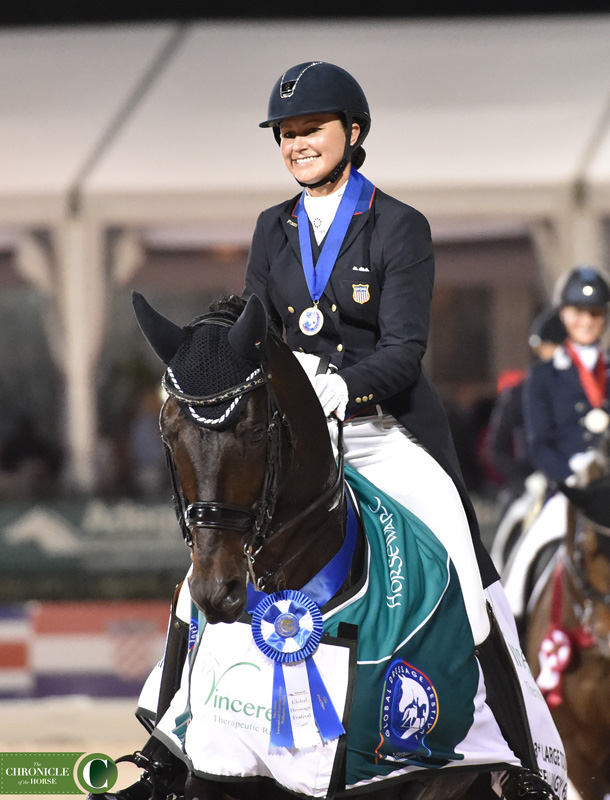 Lyle and Salvino have been the top score in all three CDIO classes this week at the Adequan Global Dressage Festival.
"I think he's getting to a place now physically where he's just a lot stronger," Lyle said. "Where I can keep the power and keep him up, and he's able to maintain that uphill balance and power throughout it."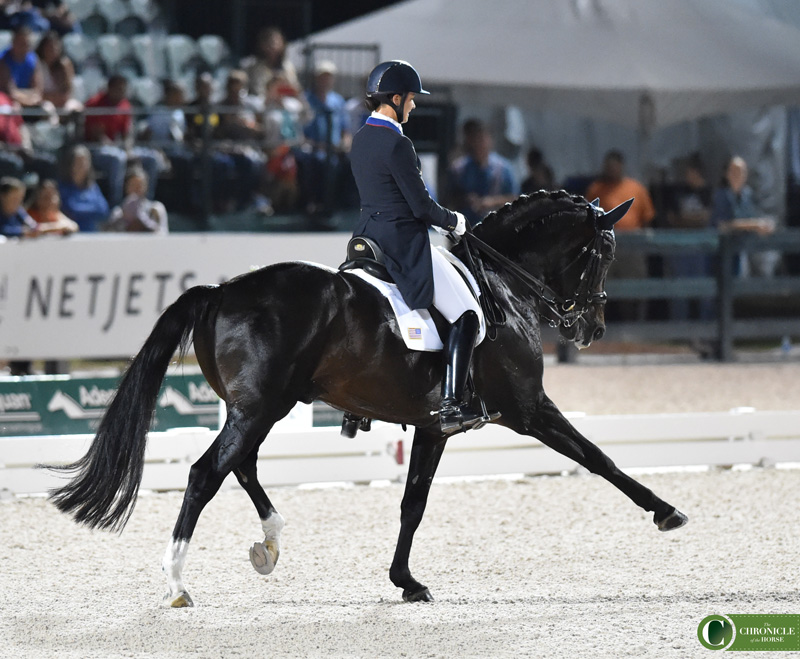 Lyle hasn't had a big-time horse like Salvino since she campaigned her top team partner Wizard in 2014. Keen dressage fans would have noticed the connection Salvino's freestyle currently holds with Wizard's.
"This is actually a freestyle we borrowed from Wizard; it was his old freestyle," Lyle said. "We are in the process of creating a new freestyle for Salvino, and I'm very excited about that. This one is kind of improvised a little bit; we just took the old music and tried to fit it to his gaits the best we could, so I'm very much looking forward to having one that's created just for him."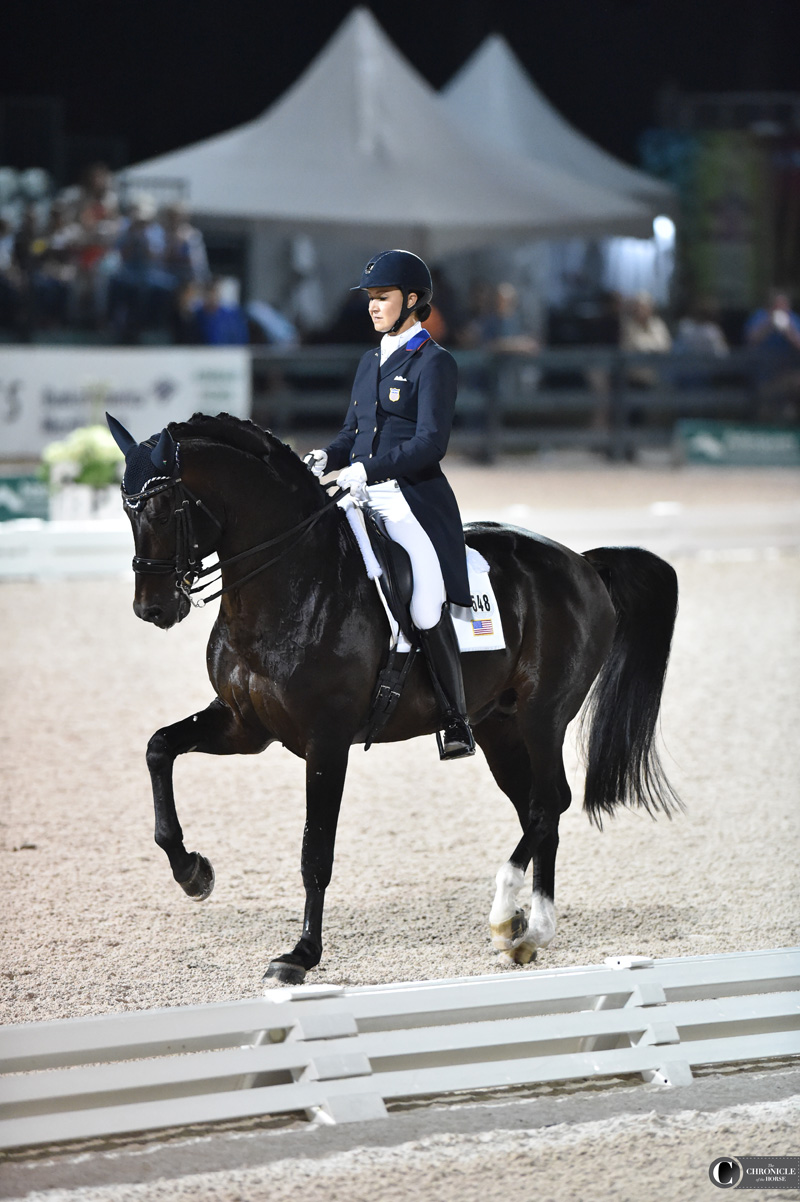 Lyle hopes this victory is an omen of what's to come later this year when the FEI World Equestrian Games kick off in Tryon, North Carolina, in September.
"All of us have our sights set on WEG this year; that's the big goal, and that's something in the past we've been looking and planning for a year or more," Lyle said. "We're going to continue with our plan to keep building his strength and his fitness. He's really in a place now where he understands his job; he understands the movements. A lot of it now is keeping him physically in the right condition and keeping him mentally happy."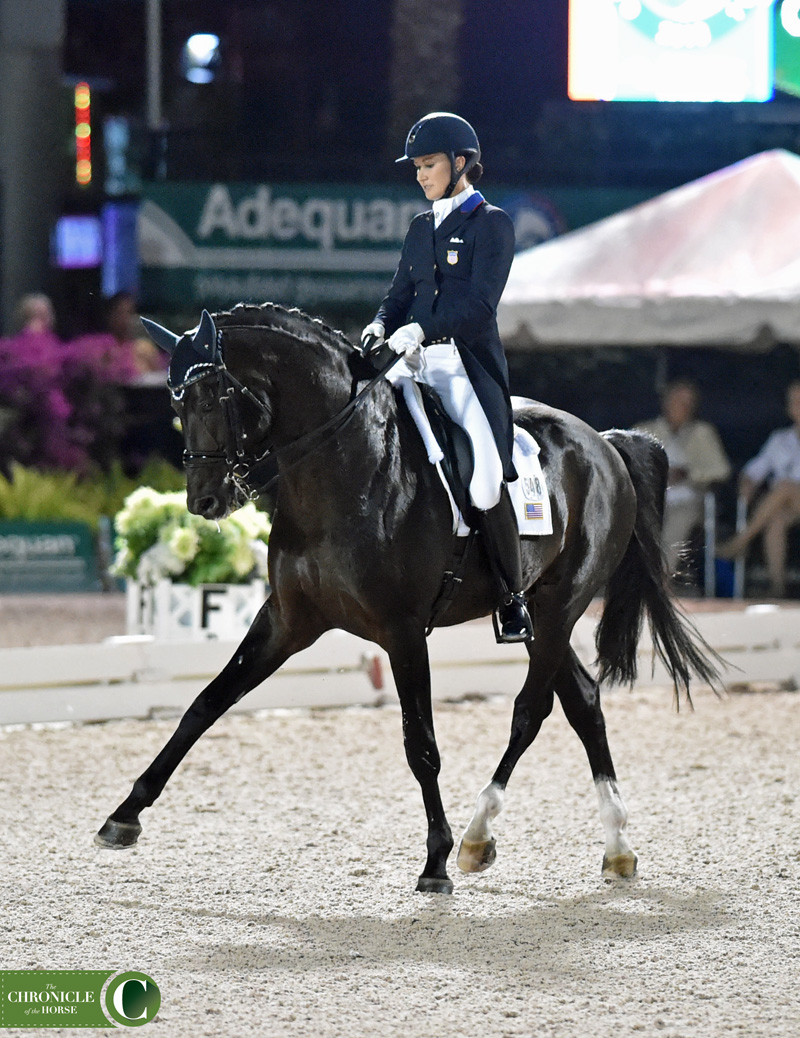 Sabine Schut-Kery rode Sanceo to second place with a 78.14 percent, a huge accomplishment for the pair given they only just stepped up to Grand Prix this season.
"We're just starting in the Grand Prix, and I couldn't be any more pleased and happy with him," Schut-Kery said. "Just starting this year with Grand Prix and coming here and riding him tonight under the lights and puling that score off—what can I say?—it was great. So I'm super happy."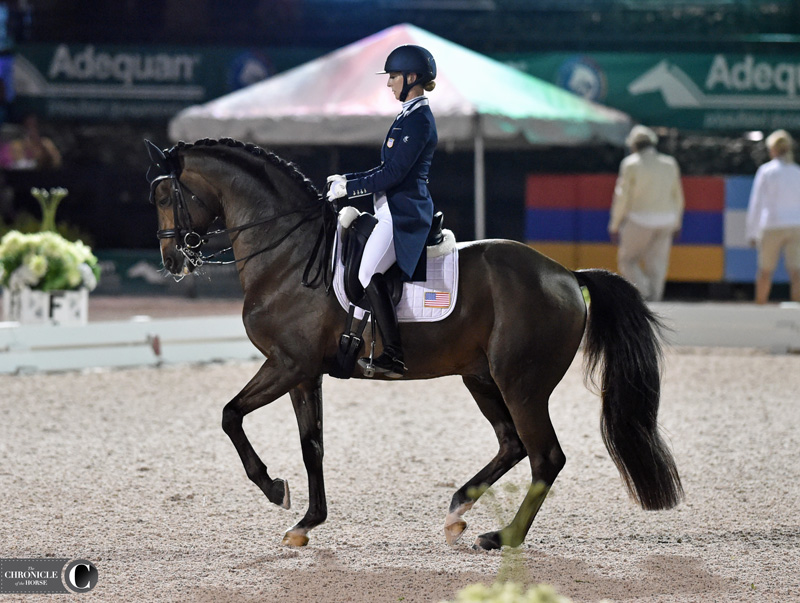 Rounding out the top three was Olivia LaGoy-Weltz on Lonoir, taking the bronze with a score of 77.38 percent.
"Yesterday we pushed for a bit more, and it didn't go quite the direction that I wanted it to, and tonight it did," LaGoy-Weltz said. "Like I said yesterday, nothing ventured, nothing gained. We're in the place where it's time to venture and see what we get, and we gained! So that's really good; I'm very happy."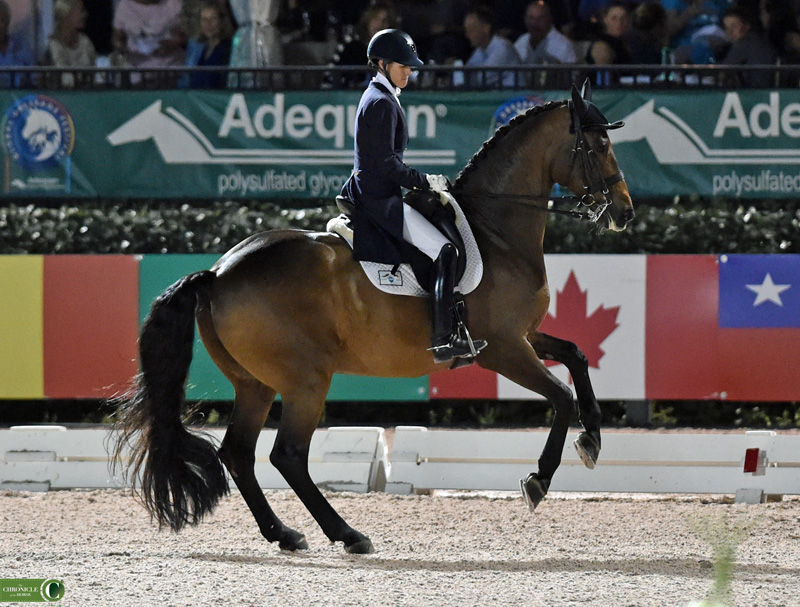 Judge Gary Rockwell commented on the fact that the top three individuals in the CDIO*** Grand Prix freestyle were all Americans. At the conclusion of the competition, Laura Graves and Verdades performed their freestyle as an exhibition, giving a strong show of force for the Americans.
"We have a fantastic team for this year; this is exciting," Rockwell said. "I hadn't seen Sanceo since the Pan American Games; I hadn't seen him go Grand Prix, and he's just amazingly beautiful and developing in all the right ways. I've never seen Olivia's horse engage as well as tonight, and Adrienne just knocked me out. So it's just all positive for this year."