Ocala, Fla.—Feb. 20
On paper it seemed as though Daniel Bluman was really gunning for the win in the $34,000 HITS Jumper Classic. He finished 4 seconds faster than second-placed Scott Keach. But if you ask him, he wasn't thrilled by that large margin.
"Looking up at 4 seconds is actually not something that makes really happy because I should have judged better and done the eight [strides in the last line] which was safer coming home, but the result was good."
His speedy jump-off round was a result of early trouble on the course. His mount, the 10-year-old bay Dutch Warmblood, Conconcreto Believe, jumped him out of the tack over Fence 2 and then over Fence 3 she jumped so hard he lost a stirrup in the air.
"I had to take a few steps, regroup, get my stirrup to get ready for the difficult part of the jump-off which in my opinion was the combination and the liverpool were the most delicate jumps," said Bluman. "At that point I sort of lost track of how fast I was going because I sort of lost a little bit time. I think I did a very neat turn from the oxer to the plank coming home, and then I did the seven [strides], which normally I would do eight, because again I wasn't sure where I was on time because of losing my stirrup. I knew I had him when I landed from the last jump, I just didn't know by how much."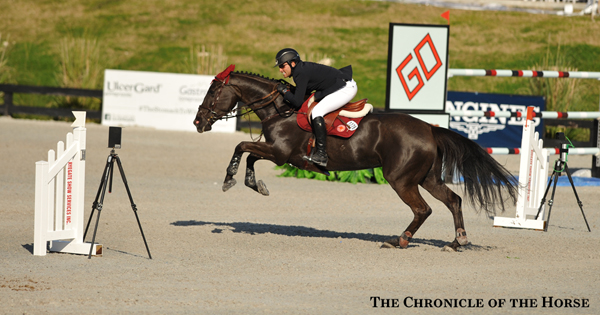 Daniel Bluman and Conconcreto Believe raced through the timers.
Only four riders of 45 starters jumped clear to make it to the jump-off. The pathfinder in the first round, Eugenio Garza Perez, ran into trouble in the jump-off when Empire van Wuitenshof refused going into the combination at 8AB, finishing on 12 faults. Lauren Hough was the fastest on course with Ohlala, but two rails relegated them to third. Keach and Viriato were the first to find a clear round to finish in second.
In the first round the combinations proved devastating for a number of riders, as a majority of the rails fell there, particularly at 8AB. Though the time was adjusted after the initial rounds, time faults still plagued Chris Sorensen was eliminated after Zellobee refused the first fence twice. Both Cara Raether (Winston) and Alexa Lowe-Wiseman (Ami du Houssoit) elected to retire on course.
Believe wasn't originally scheduled to come to Ocala, but when stablemate Conconcreto Apardi was unable to attend due to a minor injury suffered during the Wellington Masters (Fla.), she got on the trailer. After today's win, Bluman said the mare, who he's had for four years, will get a well deserved break.
"It's time for her to relax," he said. "She earned her living already and paid for her her feed and expenses for quite a bit of time so she's going to relax. I'll probably bring her out at the end of WEF to jump a little bit and then normally she's going to go to Miami Beach for the Global [Champions Tour] to jump the medium tour there which is really her strength—small ring, careful jumps. Just keep her fresh and happy so hopefully she can give me classes like this for many years to come."
Want more HITS? Don't miss our gallery from the professional hunters, or the coverage of yesterday's Furusiyya FEI Nations Cup. Of course pick up a copy of the March 7 issue of the Chronicle.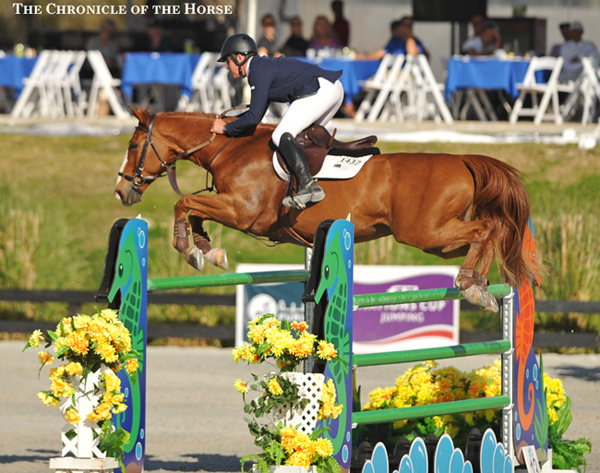 Australia's Scott Keach turned in a double clear effort to finish second with Viriato.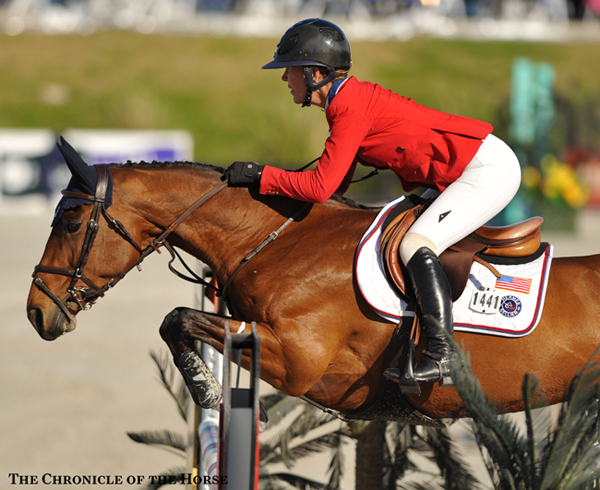 Lauren Hough and Ohlala had the fastest jump-off time, but two rails relegated them to third.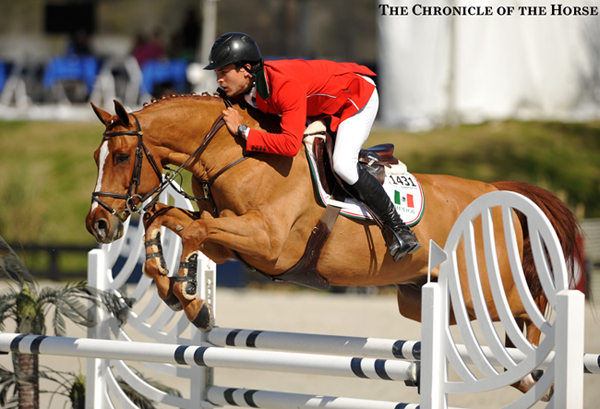 Pathfinder in the first round Eugenio Garza Perez had a stop in the jump off with Empire van Wuitenshof to finish fourth.