Wellington, Fla.—Feb. 8
The last time Lonoir cantered down centerline in an international class was the Aachen CDIO***** (Germany) in July, where he and Olivia LaGoy-Weltz helped the U.S. team to a silver medal in the Nations Cup.
Since then, the 14-year-old Danish Warmblood gelding (De Noir—Lorani, Loran) has been keeping a low profile at home but still working hard.
He and LaGoy-Weltz topped a national Grand Prix at the Adequan Global Dressage Festival in January, and they made their return to the international ring today with a win in the CDI***** Grand Prix for the Special, scoring a 71.95%.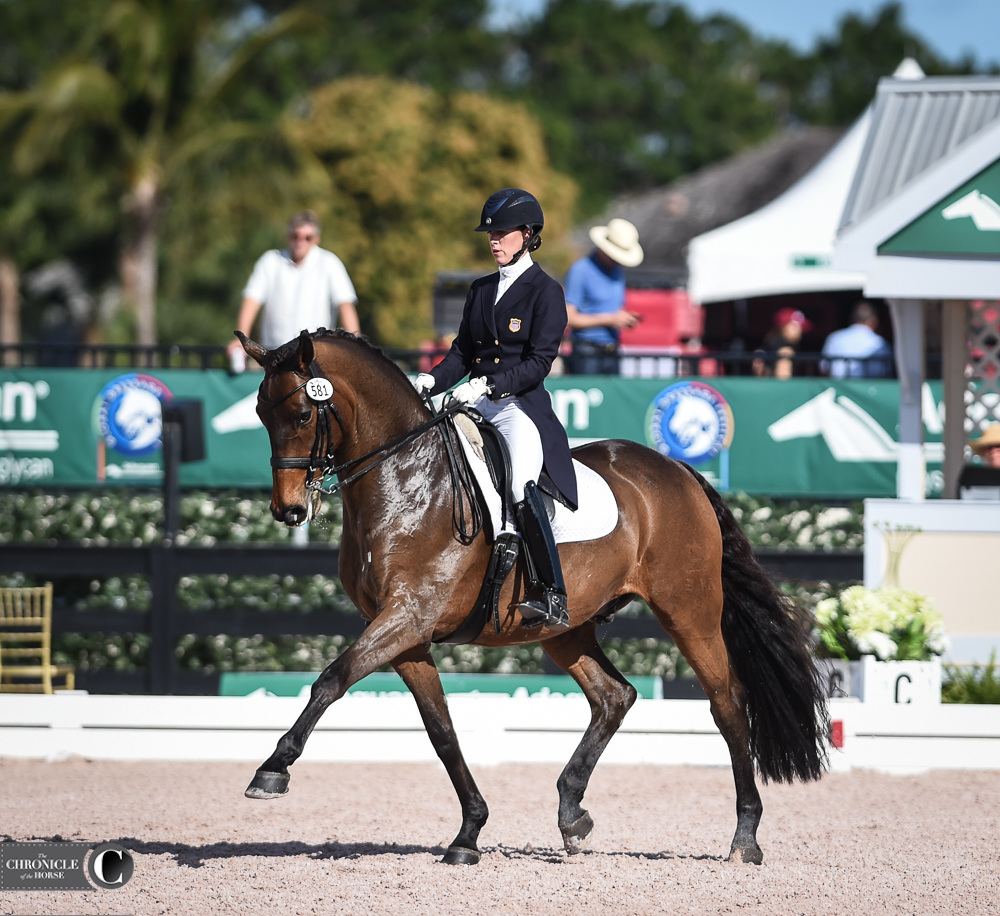 "I was quite happy with him," said LaGoy-Weltz, Haymarket, Va. "It's fabulous to win, but I can't say I was like, 'Yeah, I'm going to win this,' like a lot of great horses in the class. I just always try to go in and ride the best test I can. I had a lot more horse than I was expecting today, so that was exciting in many ways."
LaGoy-Weltz, 34, decided to ride for the Special instead of the freestyle for their first time out in the main stadium at AGDF because "Lono" can be hot, and going under the lights for the freestyle would be a little too early in the season.
"Starting out with the Special is a place we've been before, and after today's ride I'm really glad we started with it!" she said.
LaGoy-Weltz has been working on adding more brilliance and consistency. "We definitely got the brilliance for sure!" she said of her test. "He was a little hot, so we missed our twos. He got a little bottled up behind me."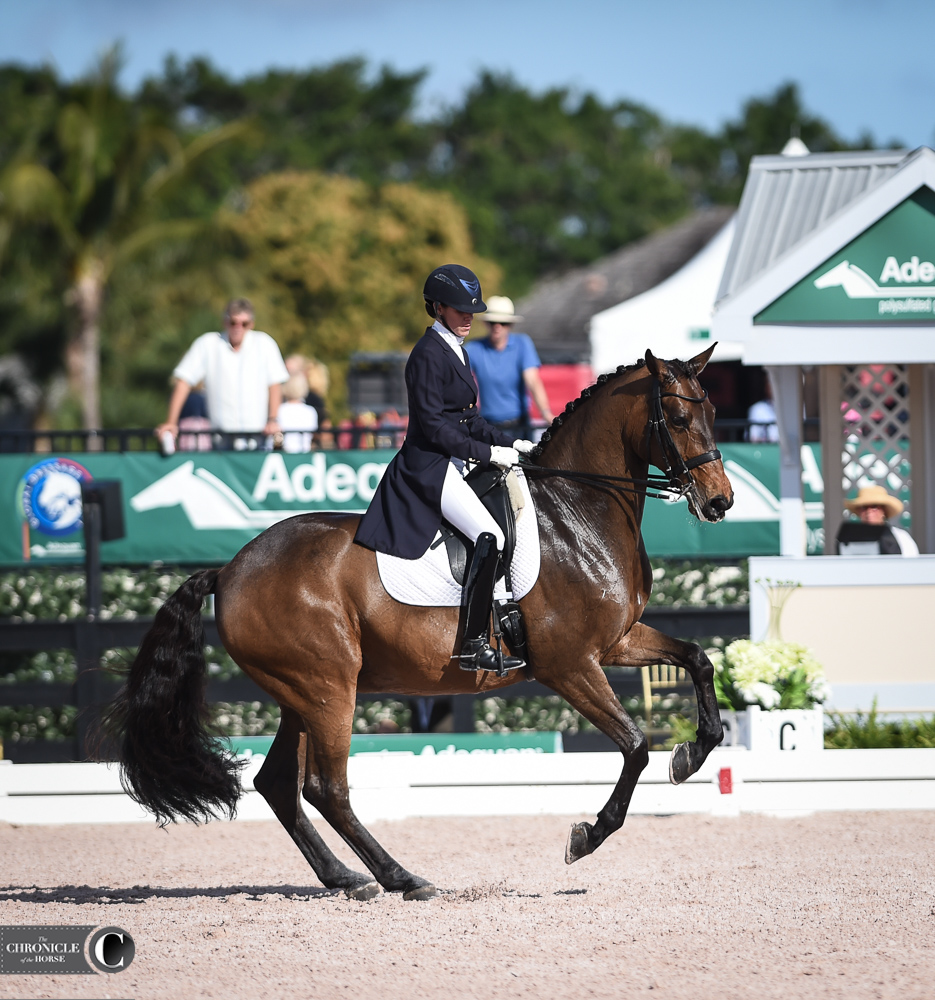 LaGoy-Weltz got Lono as a 7-year-old just learning changes, and they've progressed up the levels together. Last year Mary Anne McPhail partnered with LaGoy-Weltz on ownership of the gelding.
"I guess by some standards he was a bit behind, and he was a bit tricky, but he's a super cool horse, and I've really enjoyed working with him," she said. "The partnership has brought us a long ways. Mary Anne McPhail came in last year, which was amazing, and he just keeps getting better and better. The judge was like, 'If you hadn't had your mistakes, think where that would have been!' so that's great. Combining his brilliance with consistency is our biggest aim—not needing to sacrifice the brilliance to have the consistency and vice versa. That's going to be our aim throughout the season as we work towards qualifying for the selection procedures with the goal of WEG."
Watch LaGoy-Weltz's test here.
For full results, click here.
For more coverage from AGDF, click here.