Wellington, Fla.—Feb. 2
They say practice makes perfect, but for Beezie Madden and Darry Lou a two-month break from the show ring was just what the stallion needed to come out guns a-blazin' in the $209,000 Great American CSI4* Grand Prix at the Winter Equestrian Festival.
"I had planned on showing him a bit at indoors, but I used Harrisburg [the Pennsylvania National] as a warm-up, and I felt like he didn't have a lot of bloom to him there," Madden said of the 11-year-old Dutch Warmblood. "So I said he's probably had enough for the year, so he's had a break since the middle of October."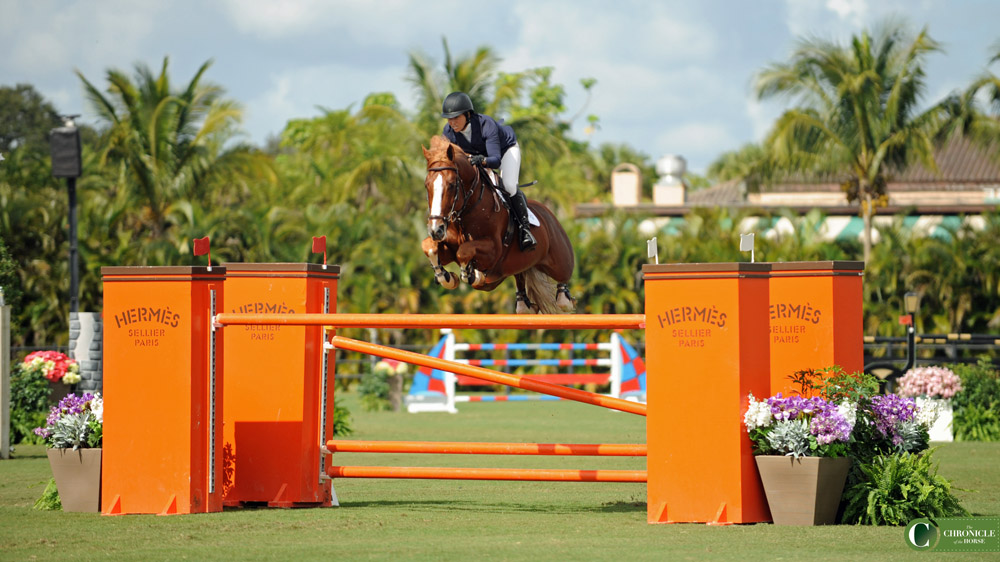 Madden's home stable in Cazanovia, New York, is host to a field of her famous and furry retirees (Cortes and Authentic, to name a couple. You can also find McLain Ward's retirees HH Carlos Z and Rothchild there), and during the winter her competitive string often joins them for a long break.
"Being a stallion he obviously can't get turned out with the other horses, and we don't pull his shoes, but he did have some time where he didn't get ridden, and then he had a lot of time where we could trail ride," Madden said. "He came back with a lot more energy and enthusiasm, so I was really happy with that."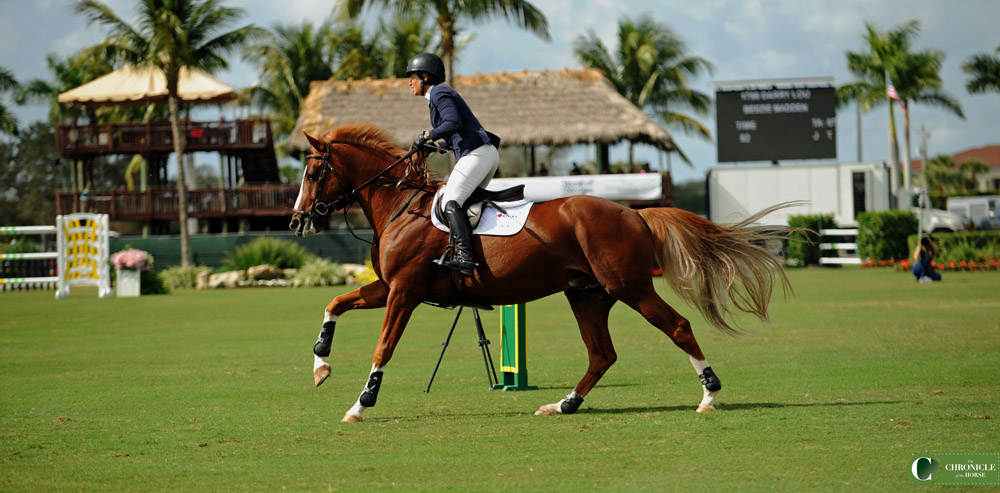 Madden took the horse in a couple of 1.30-meter warm-up classes mid-January, but today was their first big grand prix in nearly three months. The class was certainly no gimme—McLain Ward took second to Madden aboard Tradition De La Roque and Kent Farrington galloped up in third on Gazelle. Madden had the advantage of going last in the jump-off and outran them both by less than a second.
"When you have Kent and McLain go right before me, it was awesome to see them go and know what I had to do to win," Madden said. "I think I probably got them from 1 to 2; I didn't see how many strides they did, but I was quite quick there, and [I'm] not sure you could do any less than I did."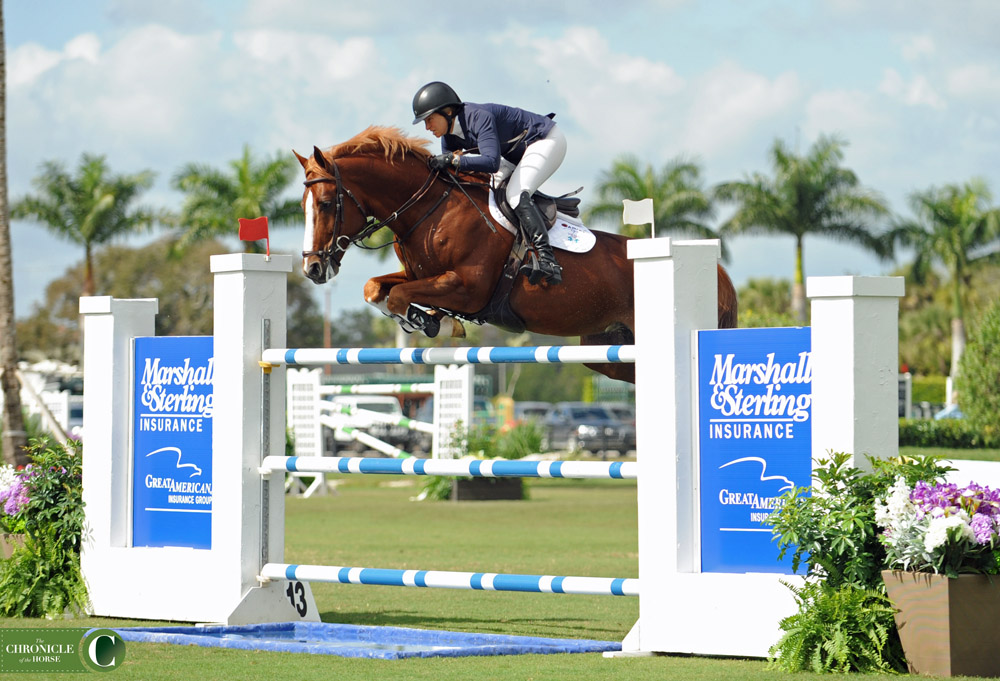 Ward agrees—Madden won the class in that space between the first two fences in the jump-off.
"I was slow 1 to 2; [my mare] was a little surprised by the inside turn, and I checked up, and I knew I left some room there," Ward said. "As Beezie said, between her and Kent one of them is going to get you if you leave an inch, but I'm thrilled with the mare."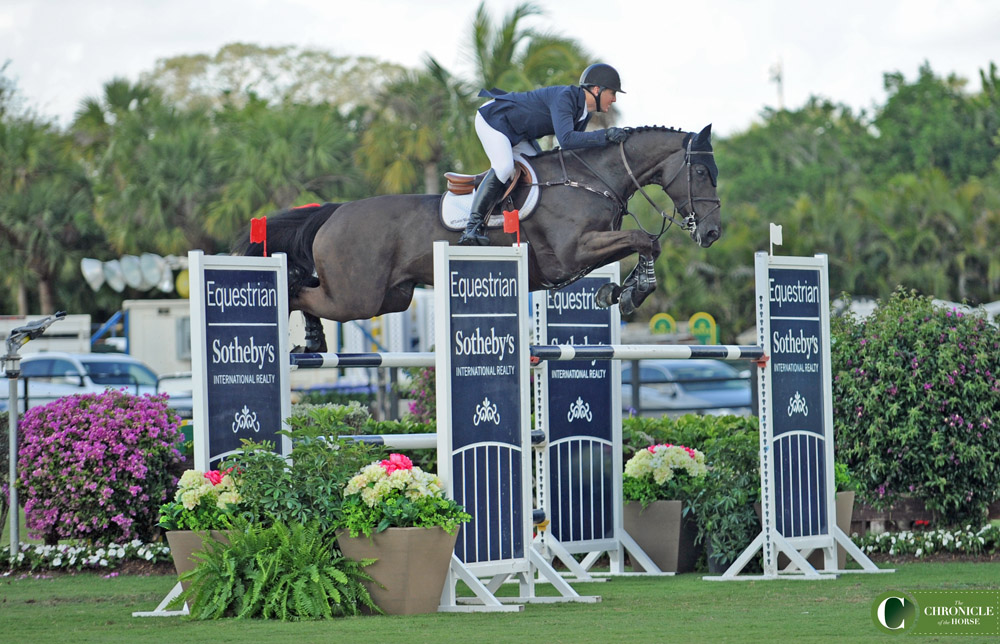 Farrington feels he lost his edge on the class with the amount of time Gazelle spent in the air in the jump-off, and the photos certainly back him up.
"I think with her not showing in a while she was a bit impressed in the jump-off, so when I rolled back 1 to 2 she jumped super high," Farrington said. "And same at the end when I rolled back, she got super high, and in a class like this, with these riders, that takes time, and I think that's where I got caught today, but I'm very pleased with her performance."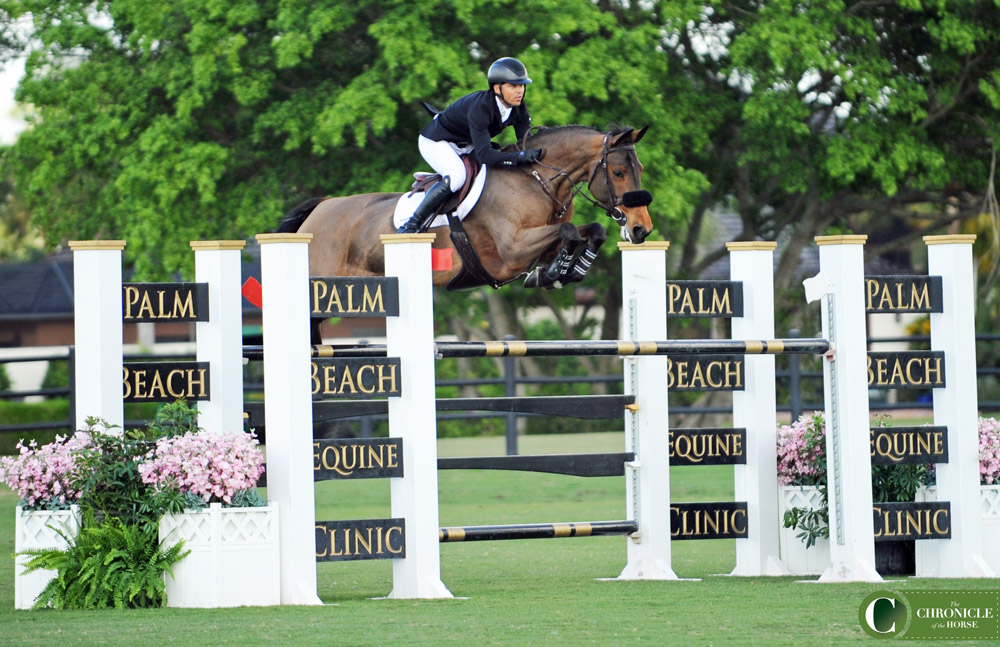 ---
Full results can be found here.
Don't miss any of our coverage of the 2019 Winter Equestrian Festival.
---