Woodside, Calif.—May 27
The popular Preliminary Challenge drew big crowds and nail-biting competition for the 10th consecutive year at The Spring Event at Woodside. Of the 41 pairs vying for their piece of the $15,000 purse, it was Preliminary Challenge debutants Jordan Linstedt and Kristen Stevenson who ultimately came out on top.
Riders jumped in reverse order of standing Saturday evening, and the anticipation was palpable as each pair carefully navigated Chris Barnard's technical track. Rails were costly as less than five points separated the top ten in both the horse and rider division.
Stevenson found herself in the lead of the rider division after producing a double clear cross-country round Saturday morning with her and Larry Stevenson's Caison. By the evening, she was the very last rider to enter the Grand Prix Arena, but she rose to the challenge with a penalty free final phase to finish on her dressage score of 30.1.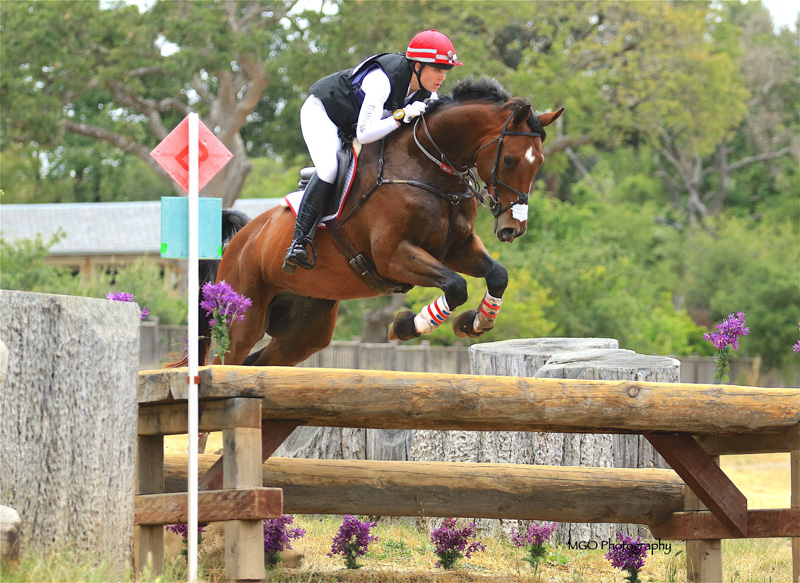 "It was really nerve wracking," she said. "The horse is a really good show jumper, and my coach just told me to go in and ride how I know how to ride, and he was so good."
While the victory, and the winner's check, were sweet, conquering the cross-country course with the 10-year-old Hanoverian was even sweeter. "Just going through cross-country was such a big deal with this horse. We struggled a little bit this season, and that clear round was really emotional for me. He was just so good," she said.
Zoe Zeller and her own Tristan steadily climbed the rankings throughout the weekend, moving from ninth to fifth before finally landing in second, adding nothing to their dressage score across the jumping phases. The 12-year-old Holsteiner concludes the weekend on a score of 32.
Whitney Tucker Billeter, who began the competition in 12th place, also found herself climbing with her own Karvaleo. They finished with a score of 33.5 with no additional jumping penalties added. Their third place result was an overwhelming success for the 7-year-old Irish Sport Horse who started his evening career with Tucker Billeter only last year.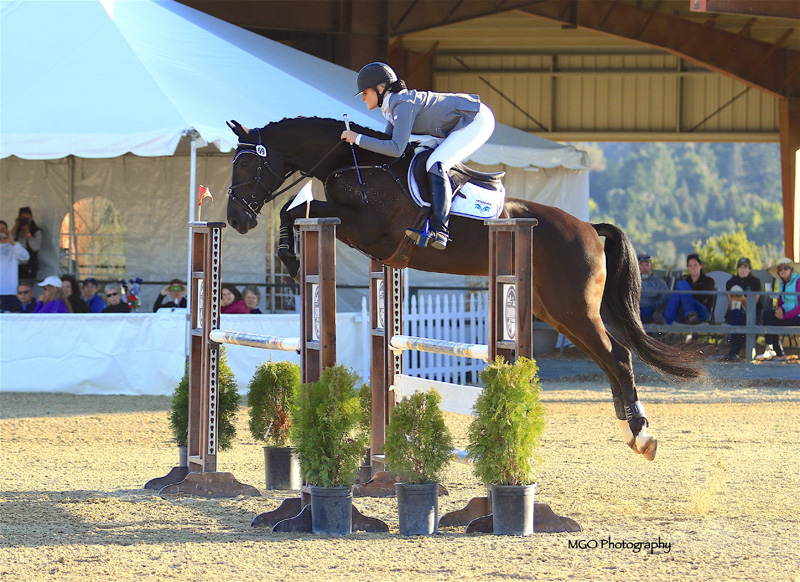 Washington-based rider Linstedt has been thoughtfully producing Janine Jaro's Staccato through the levels, and their Preliminary Challenge win confirms all belief in the 9-year-old Hanoverian.
After sharing the dressage lead in the horse division, Staccato's foot perfect cross-country performance had them ahead going into the final show jumping phase where he lit up in front of the electric crowd.
"He was fantastic. He jumped out of his skin the whole way around. It's nerve wracking going in there because you never know—you could get unlucky and have a silly rail come down, but he jumped his heart out all the way around. And after jumping cross-country this morning, you're not ever quite sure what you're going to have either, but he felt like a million bucks," she said. The pair ended the weekend on a result of 28.8.
Though Linstedt has extensive experience competing across North America, she was in unfamiliar territory as a Preliminary Challenge first-timer, but she asserts that this competition environment is the perfect opportunity for an up-and-coming horse like Staccato.
"I think going in with a big atmosphere like this is important in producing a horse for the upper level stuff," she explained. "He's fully capable of winning every time; it's just having everything line up. And as you're producing him you don't know quite what you're going to get, but he's there, and all the pieces are there. It's fun having them all come together."
Tamra Smith piloted Luisa Southworth's Elliot-V into second place in the division. She and the 9-year-old Dutch Warmblood delivered a double clear effort in the final phase to finish on 29.1 points. Smith was followed in third by close friend Heather Morris, who finished on 29.4 points with Classic's Mojah, a 9-year-old Oldenburg owned by Megan N. Sykes.
Hosted at the beautiful Horse Park at Woodside, the Preliminary Challenge is the only event of its kind, offering a world class competitive environment tailored for horses and riders who have not competed above the Preliminary level.
Dubbed the "Preliminary Olympics," this unique competition is the highlight of the spring event, giving both horses unmatched opportunity for atmosphere and prize money.
Click here for scores.