The USHJA Foundation named Lindsay Seewald as the recipient of the 2019 $25,000 USHJA Foundation Hamel Family Scholarship for Further Education. This prestigious scholarship will help Seewald pursue a career as an equine veterinarian.
"I cannot thank the Hamel Family and the USHJA Foundation enough for their support," said Seewald enthusiastically. "This scholarship will have a huge impact in helping me achieve my goal of becoming an equine veterinarian. I am so excited that I have the opportunity to pursue a career centered around horses as they have played such a positive and influential role in my life so far."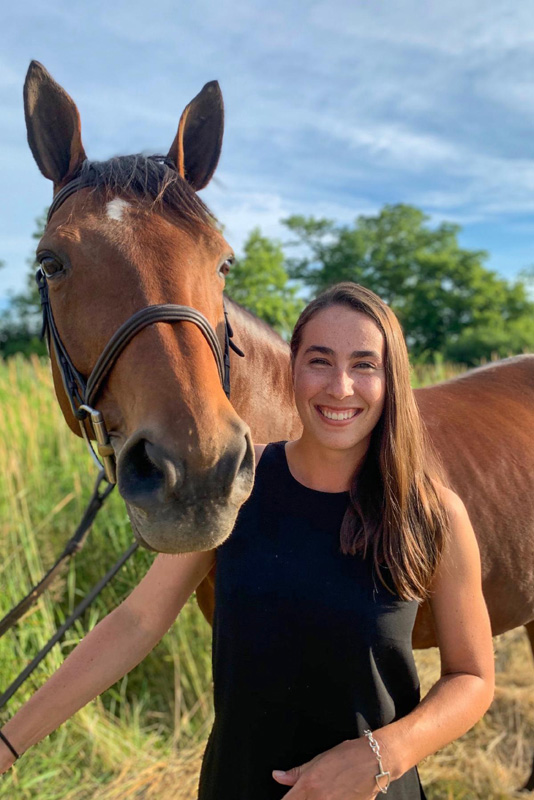 An incoming third-year student at Cornell University College of Veterinary Medicine (New York), Seewald discovered her passion for equine medicine after interning with Dr. Tim Ober, veterinarian to the U.S. Show Jumping Team. She is the current president of the Cornell student chapter of the American Association of Equine Practitioners, has worked on research projects investigating equine regenerative medicine and managed research labs, and recently received the Phi Zeta Award as the second-year veterinary student with the highest overall grade point average.
"The Hamel Scholarship is an amazing opportunity for USHJA members to pursue their higher education dreams," said Debbie Bass, chair of the USHJA Foundation board. "We are so thankful for the support of the Hamel Family and their commitment to giving back to the equestrian community.
Seewald also gives back to the local community, tutoring and mentoring high school-aged riders in math and science.
"Thank you also to the hunter/jumper community as a whole," Seewald continued. "I would not be where I am today without their generous support of both my riding and my education, and I look forward to being able to give back to this community throughout my life."