Wayne, Ill.—Aug. 24
Heads were turning as Paydan McLaughlin and Lily Of Chincoteague trotted down centerline this morning in the children's team test at the U.S. Dressage Festival Of Champions.
Scoring a 67.17 percent for sixth place, "Lily" held her own against some very fancy horses and ponies. The 14.1-hand pinto is a 15-year-old Chincoteague Pony-Welsh Pony cross, and she's taken to dressage with McLaughlin after years spent pulling a cart, being ridden western and eventing.
"I was really happy with how it went," said McLaughlin, 14, Greenville, Rhode Island. "It was probably our best test all season. It was just really smooth, and I'm happy with how well she handled the big atmosphere."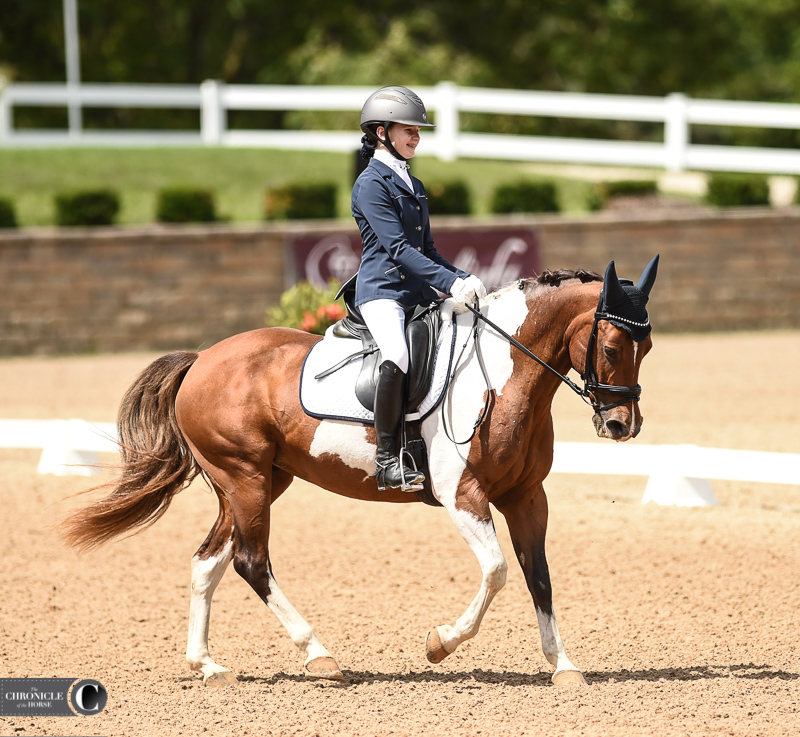 Lily was bred and started through an inmate program within the Connecticut prison system before her previous owner bought her at an auction. McLaughlin bought her two and a half years ago after her previous horse didn't work out.
"It's nice having the willingness and friendliness of a Welsh and the stamina and bit of an attitude from the Chincoteague. She's a really good girl," she said. "They kind of bomb-proofed her for everything, so she was a good confidence-builder. She had a tendon injury in her left front, and after that, the vet recommended that we shouldn't jump anymore, so I decided to start over with doing some dressage training."
Lily's taken to her new discipline well. "She really likes it," said McLaughlin. "We go on a lot of hacks, and we don't do dressage every day. I think she enjoys a mix of everything. Sometimes we'll do a ground pole here and there to keep her happy. She's really grown a lot. She was never bred for this, but she seems to adapt well in all the training. Hopefully this fall we can get our bronze medal."
McLaughlin, who trains with Pamela Maloof, said Lily can have a bit of an attitude at times, but she's a sweet pony underneath it all.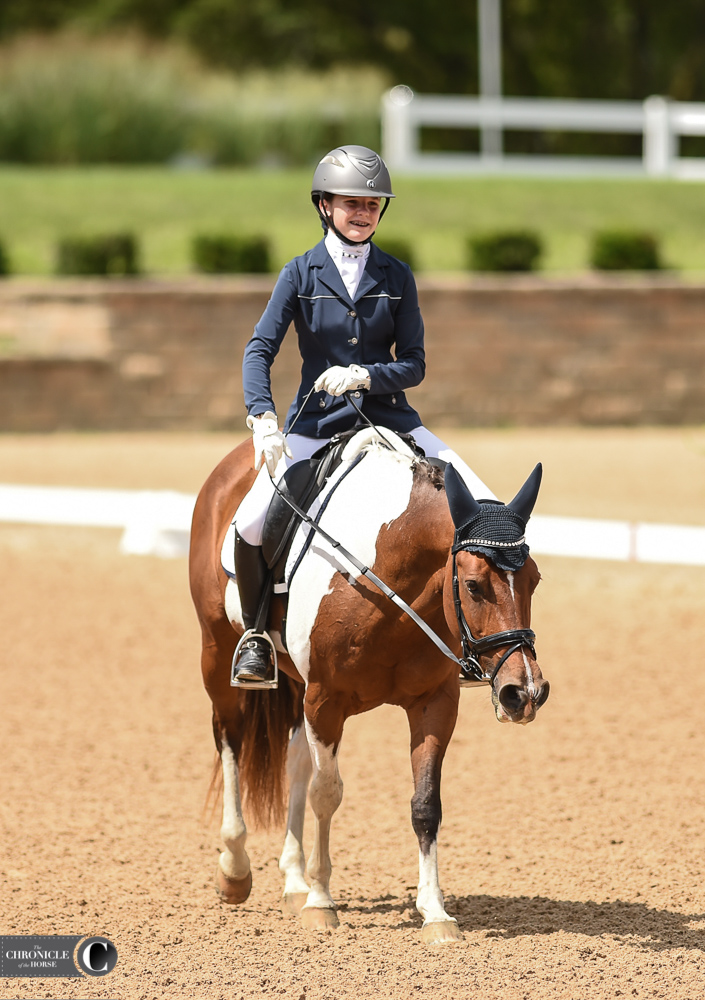 "She can be a little obnoxious, but not in a bad way," she said with a smile. "It's just very funny because of how she's usually very sweet. She has a kind heart. She can get a little stressed out in my rides, which I'm very happy she didn't today. She's pretty sensitive, but she's a very sweet horse and has a lot of personality to her."
Miss any of our coverage? Click here.
For full results, click here.
For the schedule, click here.
USEF is live streaming the event, and tests are available on-demand here.
We'll have much more from the Lamplight Equestrian Center in our Sept. 23 print edition!