Lexington, Ky.—Aug. 10
When looking at Alexa Lignelli's record—if you are able to scroll through the entire 111 pages of it—tricolors from the most prestigious horse shows in the country decorate her name. From the Devon Horse Show (Pennsylvania) to the Washington International (District of Columbia), from the Pennsylvania National to the Hampton Classic (New York) and the Winter Equestrian Festival (Florida), Lignelli has etched her name onto trophies. But one show has always eluded her: the USEF Pony Finals.
Twice before she had come close, earning reserve champion on both occasions. But never, despite the impressive record, had she earned a championship at the show devoted to particants of a smaller stature.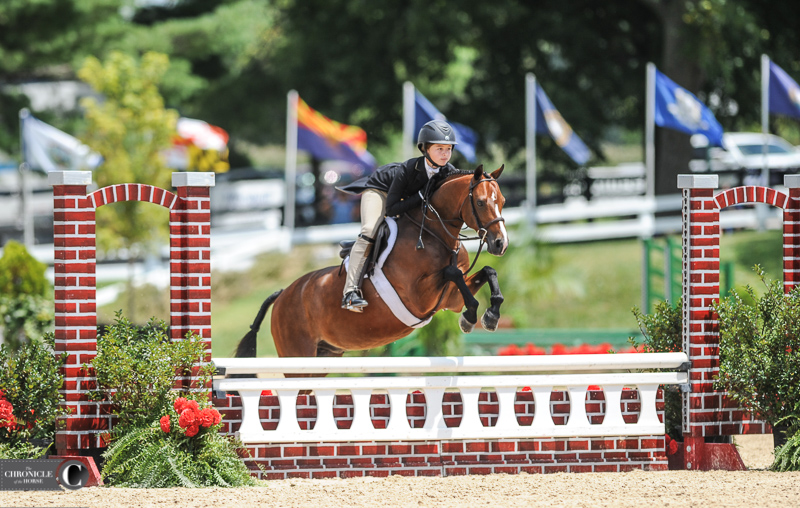 "[Before] it was my first Pony Finals, and it was like, 'Let's just have fun,' " said Lignelli. "This one I was really trying to win here."
But on her family's EMC Entourage, she felt the chance, returning on top for the over fences out of 158 medium ponies.
For approximately 1 1/2 years, Lignelli had been working with the 10-year-old warmblood gelding (Jet Blue—Pendley Miss Perfection), developing a relationship that could withstand the pressures of the one-round, make-it-or-break-it over fences of Pony Finals.
"He was started as a breeding stallion, then we got him and gelded him," said Lignelli. "Then I started riding him. It was definitely a developing career, but he turned out to be amazing.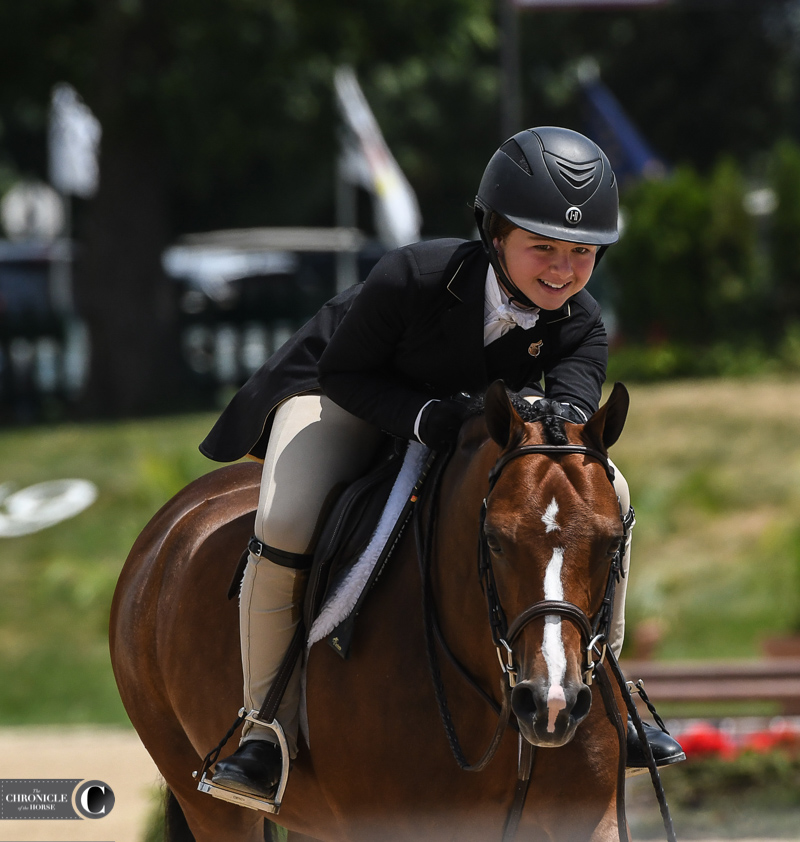 "That's one of the most fun things I think of my career is to see a pony from the start and then finish it and make it so amazing," she continued. "So it it's just been so much fun."
So coming up the ramp to complete the hunter portion of Pony Finals, Lignelli knew she could rely on him.
"I try not to get nervous, and I usually don't at all," said Lignelli. "But I think this time, I've never gone in first before, so it was like, 'OK, how do I handle this?' But I think I was a little bit excitedly nervous in a way. And when I went in I was kind of like, 'OK I'm in here. I can't be nervous anymore.' "
And the excited nerves paid off as she earned over fences scores high enough to keep her in the overall lead above Parker Peacock and C.E. Remarkable.
"I was so ecstatic. Oh my gosh," she said. "I think in a way it was kind of meant to be. We had a partnership and connected. He knew I want to win, and he wanted to win himself. It just worked out really well."
Watch Lignelli's round via USEF Network.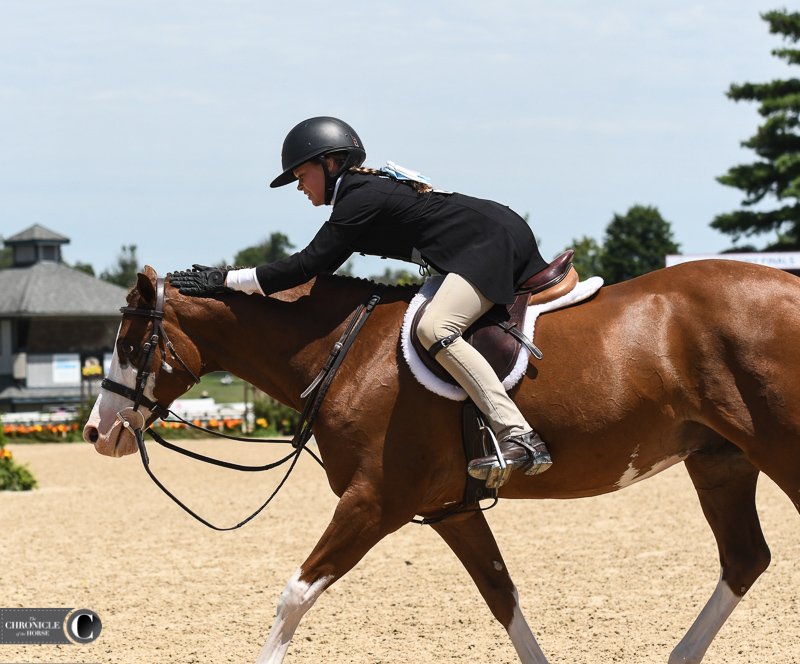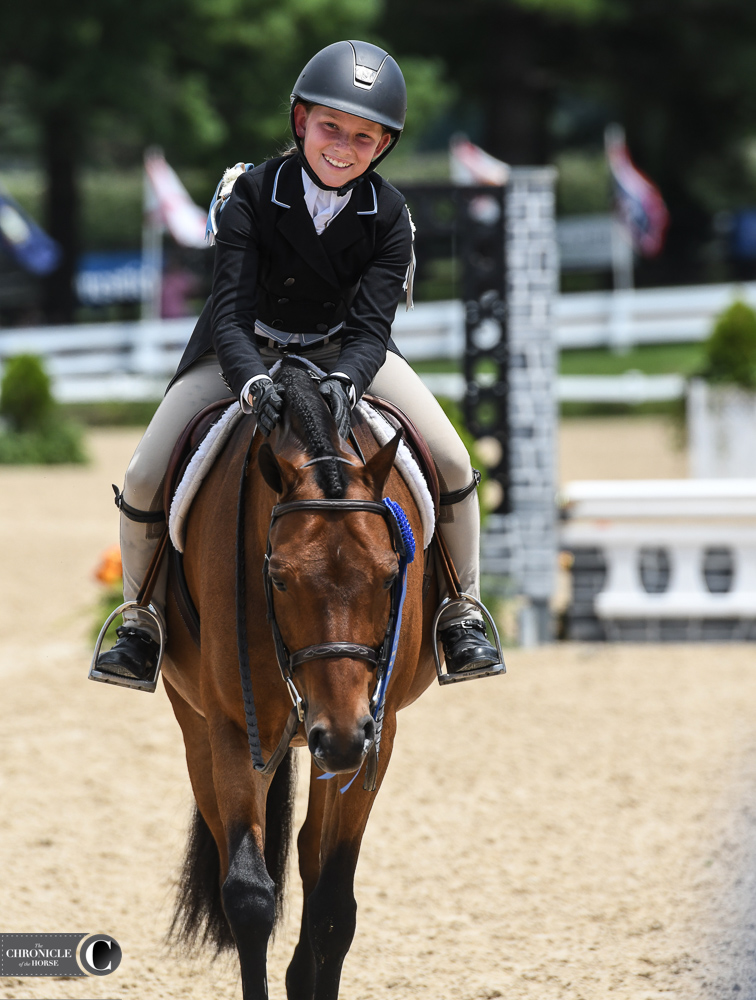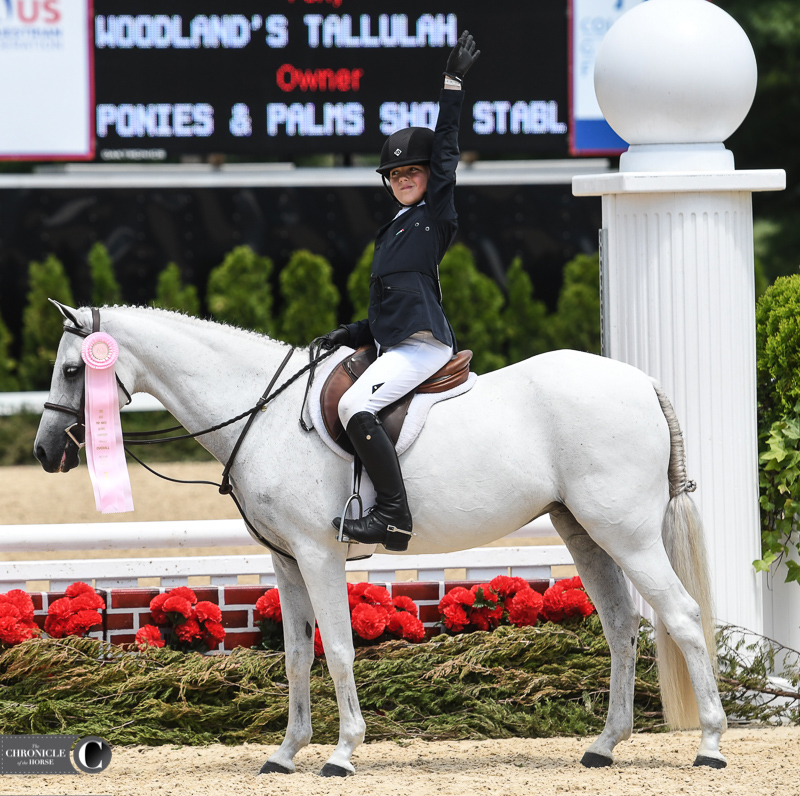 The Chronicle will have reporters on-site at the Kentucky Horse Park to cover all of the action and bring you stories, news and photos from USEF Pony Finals. Check in at coth.com and make sure you're following us on Instagram and Facebook. Don't forget to pick up a copy of the Sept. 2 issue for more in-depth stories from the winners.

Important Links: USEF Pony Finals official website | Results | The complete schedule of classes and social and educational activities | Live streaming from USEFNetwork | All of the Chronicle's coverage