Leea Bridgeman looked around at the sea of open chairs and wondered if she was in the right place. Bridgeman, an amateur hunter-jumper from Louisville, Kentucky, was in Las Vegas for the 2019 AON USHJA National Championships. She'd decided to pop into a town hall meeting run by Mary Knowlton, president of the U.S. Hunter Jumper Association. But Bridgeman found herself the sole audience member.
For a curious mind like Bridgeman's, this scenario was ideal. "I had her ear because I was the only one there," Bridgeman remembers. "So I was able to ask her all my questions."
Knowlton and Bridgeman could forget the formalities of a typical town hall meeting and get down to a personal discussion of their beloved sport. Bridgeman was able to ask Knowlton all about horse sports governance. And Knowlton, Bridgeman recalls, "was very interested in what my perspective was—as a member, as an adult, as an amateur, as a hunter rider, as a jumper—because I had many different facets of myself."
That day was a spark for Bridgeman who, last month, on Dec. 12,  was elected to a director-at-large position on the USHJA Board of Directors, a four-year appointment.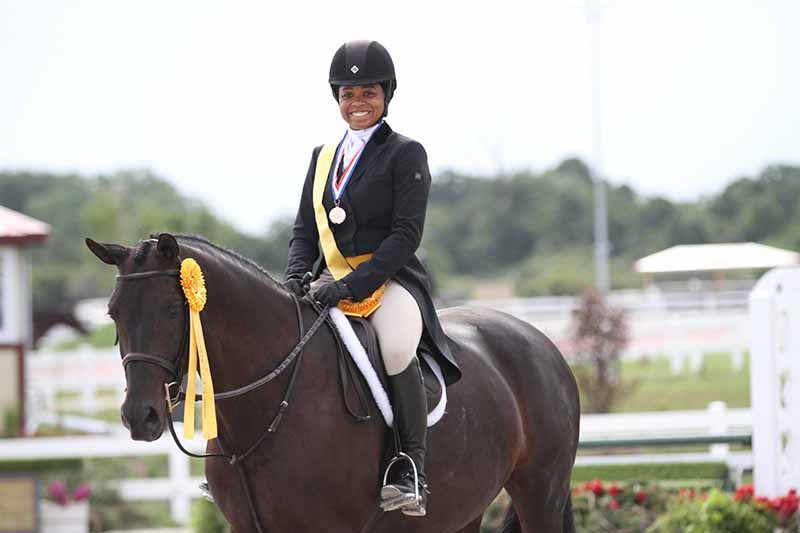 Bridegman's election comes after serving on the USHJA Planning Committee, which she joined in 2020, inspired by her one-on-one town hall with Knowlton. With her Harvard University (Massachusetts) education and her background in corporate strategy and operations, Bridgeman is well-suited to the committee's focus on the objectives and policies of the USHJA.
Bridgeman describes her early days on the planning committee as a challenge, but one that energized her.
"I felt like when I first joined, I was drinking from a firehose, in terms of information," she says. "I have great academic experience. I have great professional experience. I have great board experience. But you have to then apply that to a new area."
Bridgeman's new director position on the USHJA board isn't her first role of this kind. She's also served on boards for the Kentucky Hunter Jumper Association, the Harvard Alumni Association, and the Louisville Zoo (Kentucky), among others.
"I really tried to pick boards and use my time that I have to volunteer in organizations that make meaningful impacts on my life and the lives of others," she says. "It's a way for me to utilize my personal and professional experience to help organizations that I care about."
Bridgeman thrives when she's learning something new. That's the trait that took her through her undergraduate and MBA degrees at Harvard, and that's what excited her about a career in business development and strategic planning. She brings that same perspective to her USHJA seat. Bridgeman knows that the most effective planning comes from listening and learning first, especially as a new board member.
"I think in order to be most effective, I need to sit back and learn before I come in charging," Bridgeman says. "I wouldn't be the best board member if I was only advocating for one thing."
Making A Home In Horse Country
Bridgeman will be the first to tell you that she's a planner—it's literally been her job description. For years, she lived in California, strategizing and leading projects in media, sports and entertainment for firms including 20th Century Fox and Booz & Company.
That's why it was such an uncharacteristic move when Bridgeman took up a friend on her last-minute invitation to fly out to Louisville for the 2009 Kentucky Derby. Her atypical moment of spontaneity paid off: Bridgeman didn't win big at the races, but she did meet her future husband, Ryan Bridgeman, at a reception held the evening before the Kentucky Oaks.
"I came for the horses, and I left with a husband," she jokes.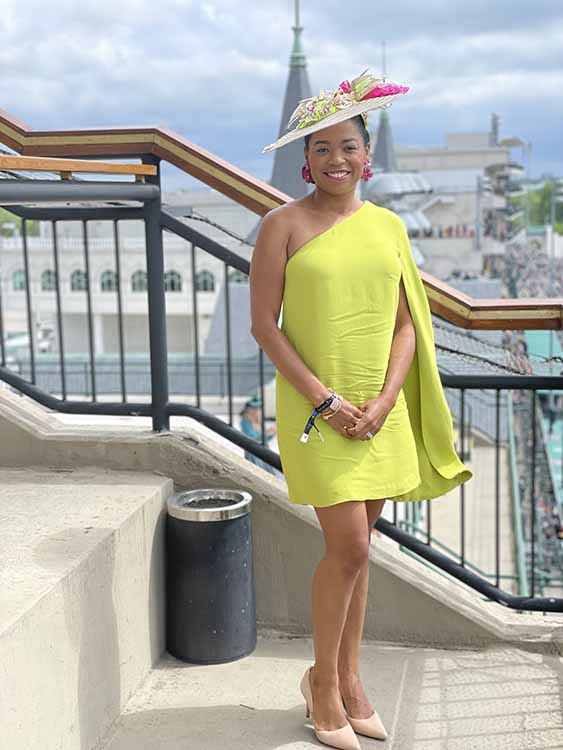 Years later, the pair decided to make Louisville their permanent home. Leea returned to Churchill Downs, then as its vice president of business development. The couple is raising their two daughters in the historic horse town, where her husband also grew up.
"Now, we like to say that the derby is our anniversary," Leea says.
Returning To A Lifelong Sport
Leea, who is from West Chester, New York, grew up riding casually as a young student, then more seriously in her teens. She remembers her childhood barn as her "sanctuary," especially following a toxic experience in competitive gymnastics.
"Riding, for me, was everything gymnastics wasn't," Leea says. She was relieved to quit elite gymnastics and find, in returning to horses, a supportive trainer and barn culture.
Today, she feels that riding offers a slightly different outlet: It's the mental challenge that she loves.
Leea stepped away from horses for 20 years, while she went to college, kicked off her career and started a family. When she decided to leave the professional world after the birth of their daughter, she found herself quizzing her husband on the ins and outs of his day when he returned home from work, asking what meetings he went to and what each person said. She realized that spending so much time with her baby left her hungry for a mental challenge.
She began volunteering and started riding lessons again, which she found deeply stimulating. "After I got back into riding, I think I loved it so much because it used that side of my mind," Leea explains. "Ninety percent of my riding is mental."
Today, Leea boards and trains with Diana Conlon in Lexington. She bought a new horse last winter after a lengthy search. Leea, ever the planner, knew exactly what she wanted in a serious jumper.
"When I was looking for this horse, I was like, I'm going to find a 16.3 bay gelding, and the name is going to be something like 'Oscar Vn Histroff,' " she says.
However, all her planning went out the window the moment she sat on her now horse: a 15.2-hand chestnut mare named Cinderella.
"Those were not the boxes," Leea says with a laugh. But Cinderella is exactly her type of ride. "She was just effortless over the jumps."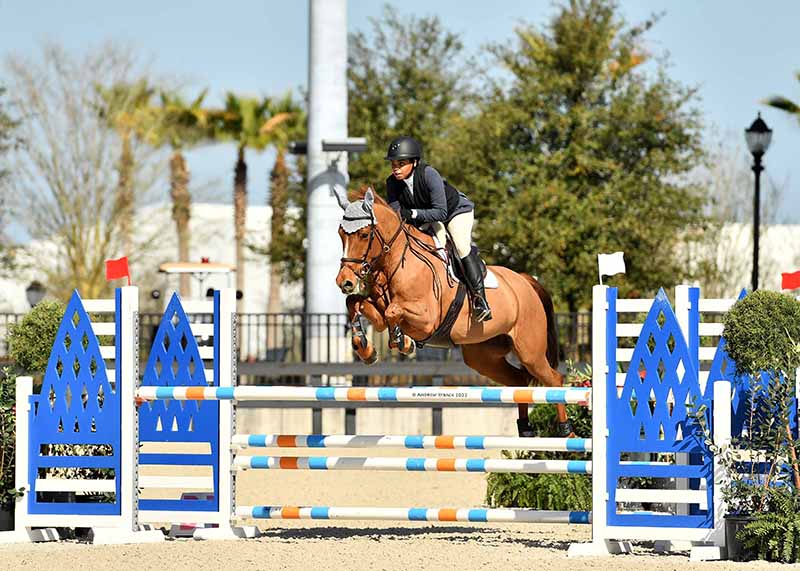 Her return to riding, so many years after she first fell in love with horses, has strengthened her service to it. "One of the joys of riding is that it's a lifelong sport. And that was my story, right?" she says. "I did it growing up, and then I focused on my education and my career, and started my family. Then I came back to it. It's lovely in that manner. "
Leea's many years in this lifetime sport have allowed her to "adopt a lot of different lenses over time." She brings each of those lenses to her board seat with the USHJA.
But the predominant lens, and the one that is most natural to her, might be that of student. "I have learned a lot but still have a lot to learn—which is a wonderful position to be in," she says.