Uniondale, N.Y.—April 27

No one in the Nassau Veterans Memorial Coliseum could've foreseen the tight inside turn that gave Belgian rider Pieter Clemens the lead in the Sam Edelman Masters One CSI5*, held during Day 3 of the Longines Masters of New York.
Truth be told, not even Clemens, 25, saw it coming until a special someone suggested the alternative route that had yet to be attempted.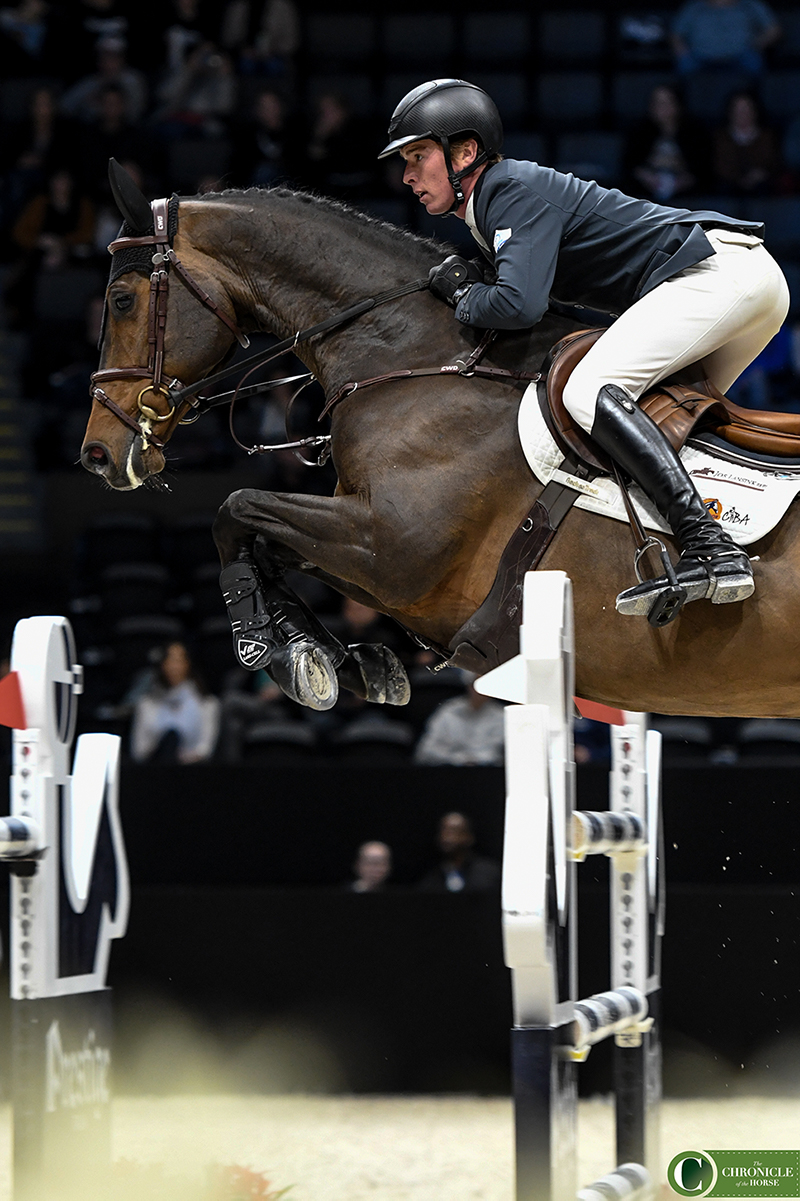 "I didn't plan it," said Clemens, who secured victory aboard the 11-year-old Swedish Warmblood gelding Caldero. They crossed the timers in 34.82 seconds.  "John Madden came to me just before I had to go in and he said, 'Go and take a look. I think it's possible to go inside there.' So I went to take a look and I added one more to the oxer before to have a little bit [of a] bending line there and then I could go inside. It worked."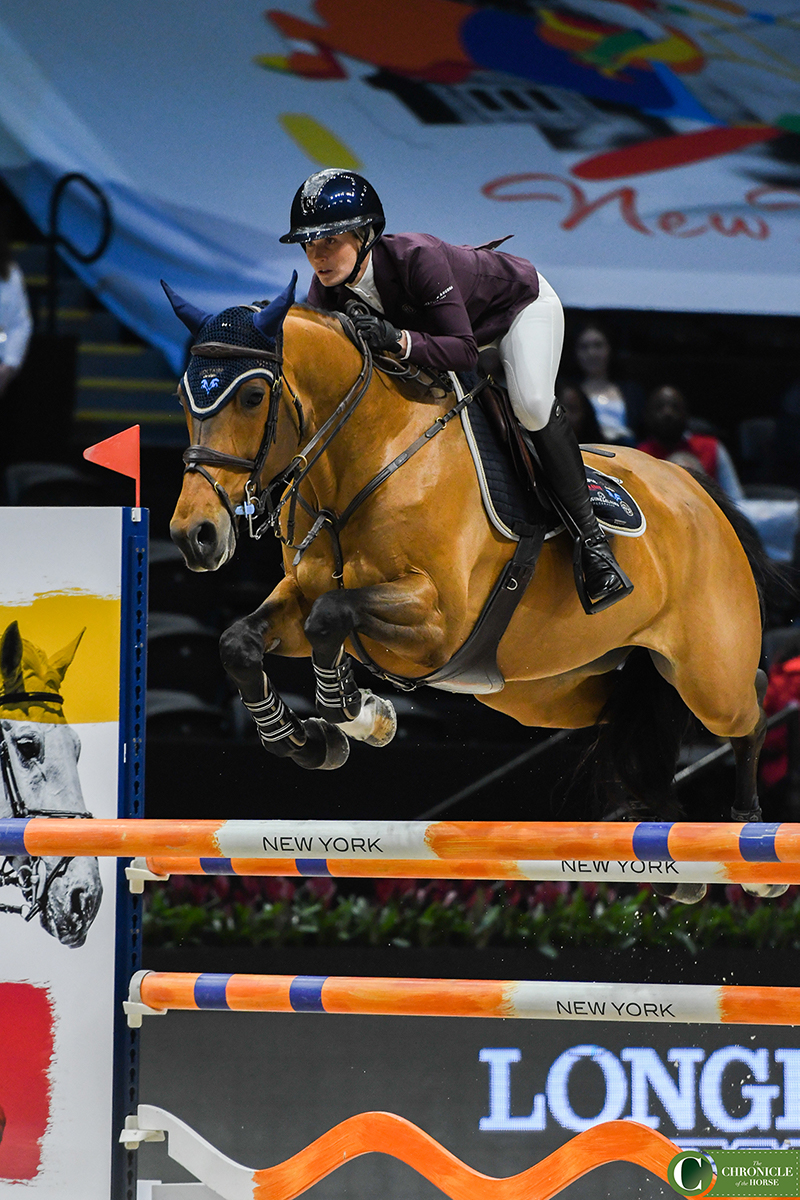 Ten combinations qualified for the jump-off, with Great Britain's Amanda Derbyshire setting the early time to beat at 35.05 seconds. The eight competitors who followed failed to measure up, and an eleventh-hour upset seemed unlikely until Clemens delivered the last minute shake-up. Not a bad way to leave a dent in your first trip to the United States.
"My horse is a fantastic horse; he's very careful, very intelligent, scopey," Clemens said of the horse he partnered with less than a year ago. "He really likes to go fast; that's what we tried to do today."
"He won a two-star grand prix already, and actually we placed in a lot of ranking classes already," he added. "He's a very competitive horse. Really nice character."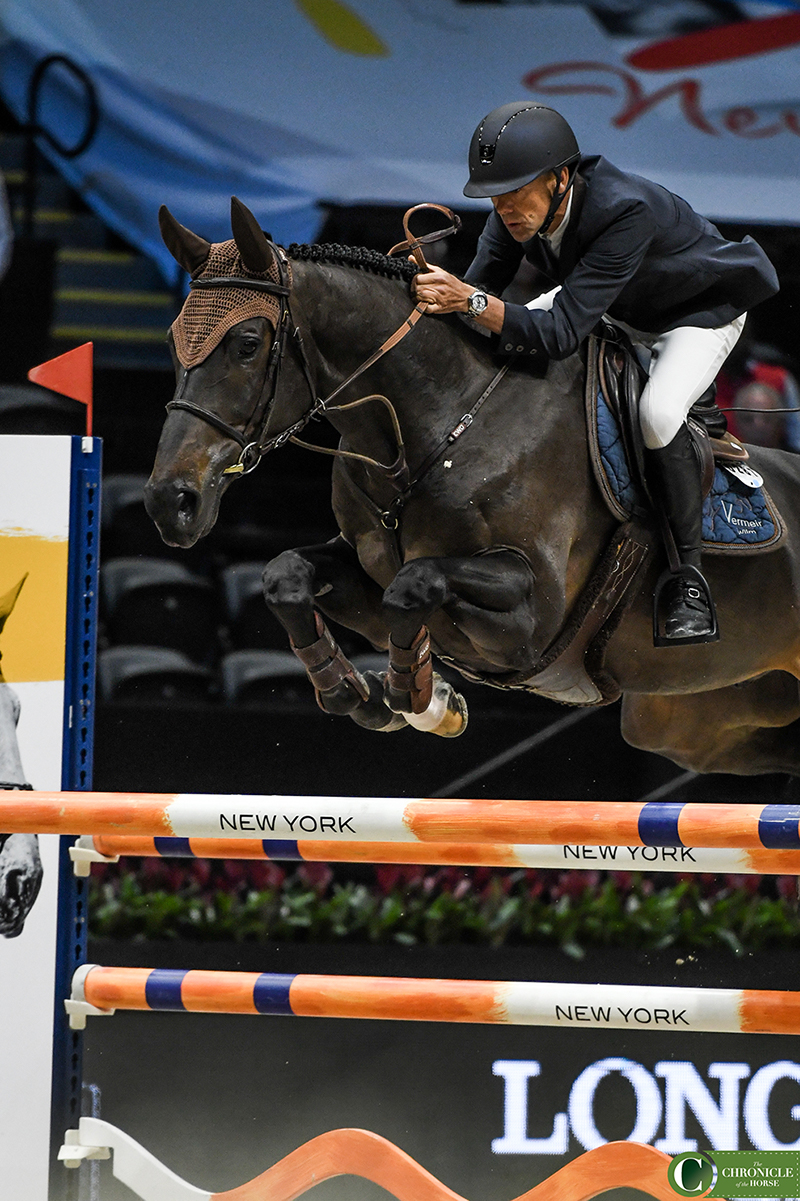 ---