Lexington, Ky.—April 30
Dan Kreitl could hardly believe he was seated between Phillip Dutton and Liz-Halliday-Sharp at Saturday's press conference after cross-country at the Lexington CCI4*-S, but he earned his place, finishing as the only double-clear round aboard Kay and Steve Dixon's Carmango. Halliday-Sharp is in second with Cooley Quicksilver, and Dutton is in third with Quasi Cool.
"It's a surreal feeling, and I'm honored to be here with these legends in the sport," said Kreitl, who had been 11th after dressage. "Of course it's something you dream about and aspire to, but you never know how it will turn out. It worked out better for me today."
Kreitl has a strong partnership with Carmango, a 9-year-old Westphalian  (Chirivell—Taramanga, Templer GL), who he's had since the gelding was 4.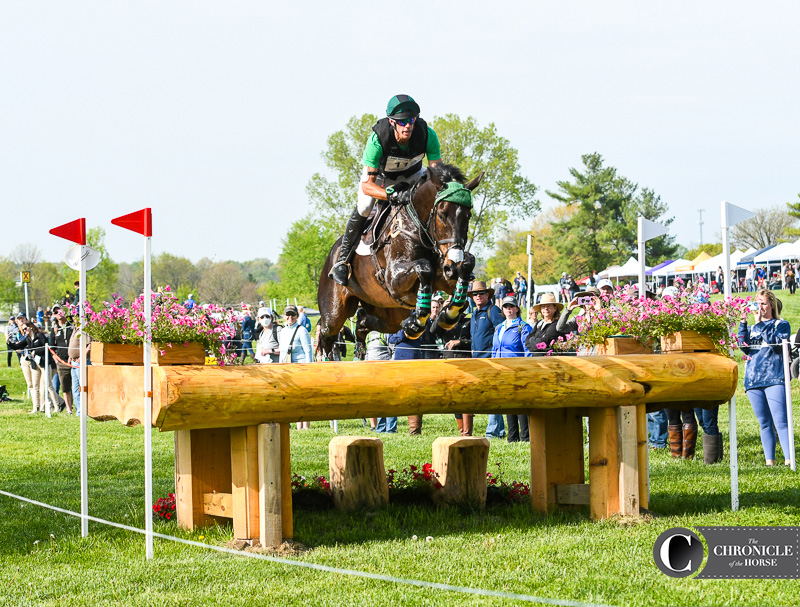 "He's the most honest horse, and has never had a cross-country fault in his life," he said. "He gives everything he has and is super easy to ride. He goes all three phases in a rubber snaffle and tries 110 percent every day. He's a fun one to ride."
Kreitl works full-time with his own student housing business in Muncie, Indiana, near Ball State University where he graduated. He has two children with his wife, Alyssa Kreitl, who's been battling cancer since last year.
As a result, it's been tough for him to focus on his horses as much as he'd like, so he's kept them in training during the winter with Sharon White in Ocala, Florida. He started competing at the advanced level in 2021 with three horses, including Carmango.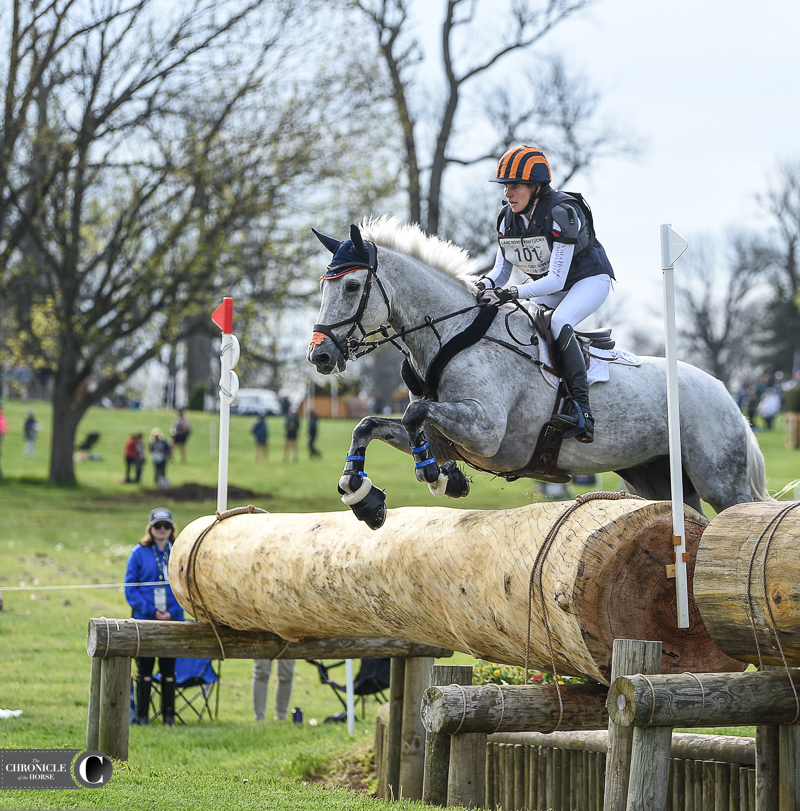 "A year ago my wife had stage 4 cancer while she was pregnant with a newborn baby that was in the NICU," he said. "Last year was a trainwreck, and even this year she's still undergoing chemo right now. To get the horse fit enough, living in Indiana, I would go down to Sharon [White's] in Ocala, and then I would train there, and she kept riding and doing the fitness work, and I would fly in to do the competitions.
"He feels great, and feels like my horse, but you also lose a bit of the connection when you're flying in and going straight to the show," he continued. "I've never competed at this level, and nor has the horse, but I think it worked out well this spring. Now I'll have the horse back home with me to ride every day and build a partnership. With the business, it's all a juggling act riding the horses and working full-time, but we make it work."
Dan has also enjoyed a long relationship with Carmango's owners, who have supported him since he was in college.
"They've sponsored me since I was a college student, broke with no money, and I had a vision of going advanced and had never jumped in my life," he said. "I had a young stallion in training, and [Kay] started paying the bills on the horse from beginner novice and through intermediate, and we realized he probably wouldn't go on, so we ended up buying these other horses."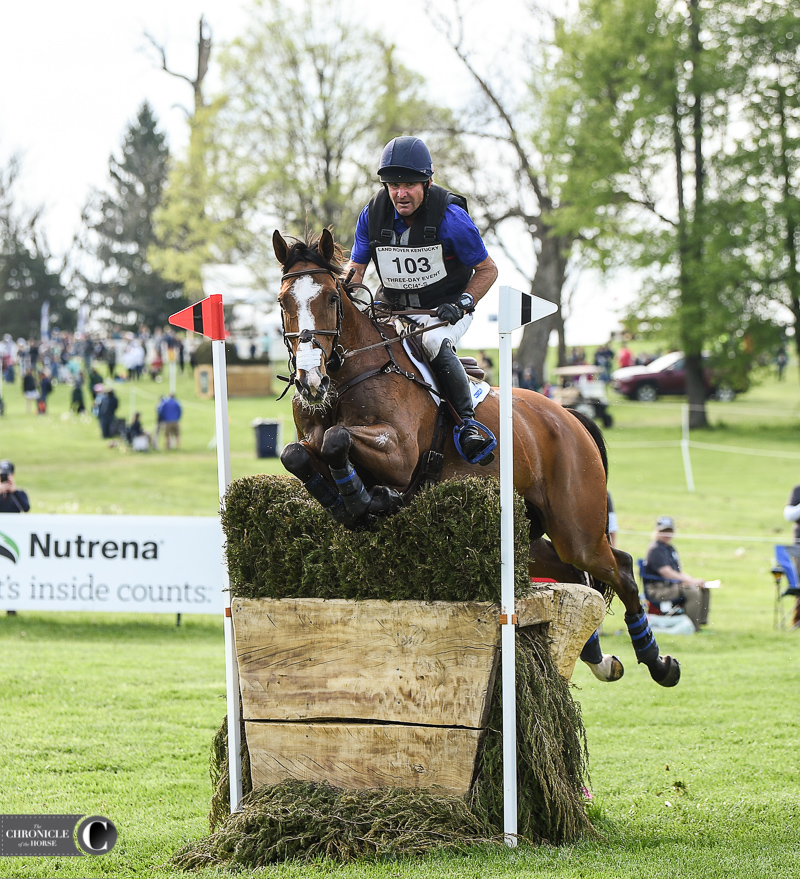 Derek di Grazia's cross-country course was tough again this year, with 30 pairs completing of 43 to start. Four pairs withdrew before cross-country. Seven pairs picked up 20 jumping penalties, and four picked up 40 jumping penalties. Nine were eliminated, including dressage leader Doug Payne, who fell from Starr Witness at the influential Park Question coffin at 6ABC, which caused problems for 16 competitors. Nine retired on course.
"I did not think I'd be the only one [to make the time]," Dan said. "I heard it would be hard to make the time. It was a challenging enough track, but I thought it rode a bit harder once I got out there. I also came out of the box committed to making the time. I'm competitive, and I've gradually built the horse up this year, and this was the event we said we were going to put the gas pedal down and go. I thought I would be up on my minute markers and would slow down in the end, but that was not going to be the case. It was super fun, and I'm super proud of the horse for giving all he had today."
The final horse inspection for the CCI4*-S will be at 7:30 a.m. Sunday, followed by show jumping at 11 a.m.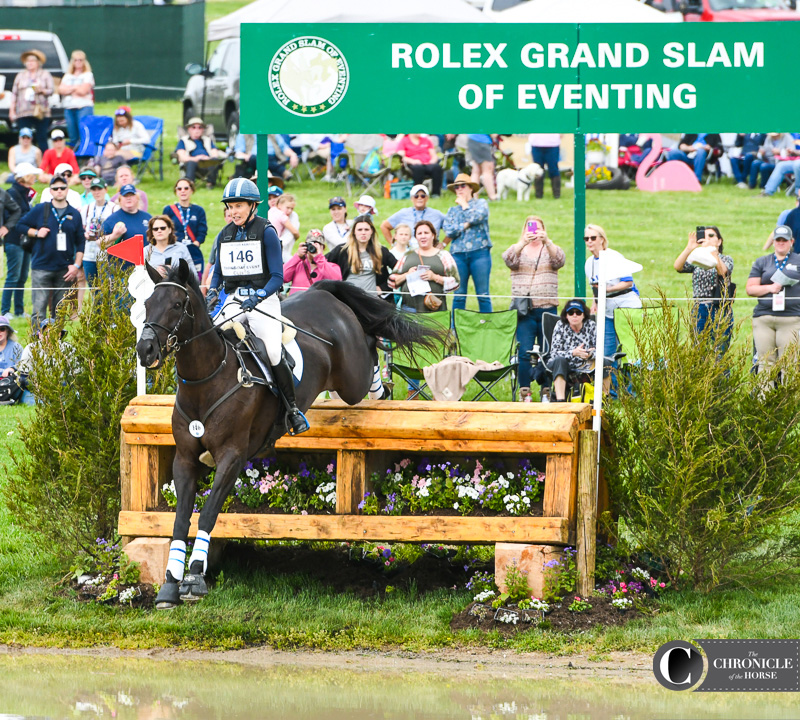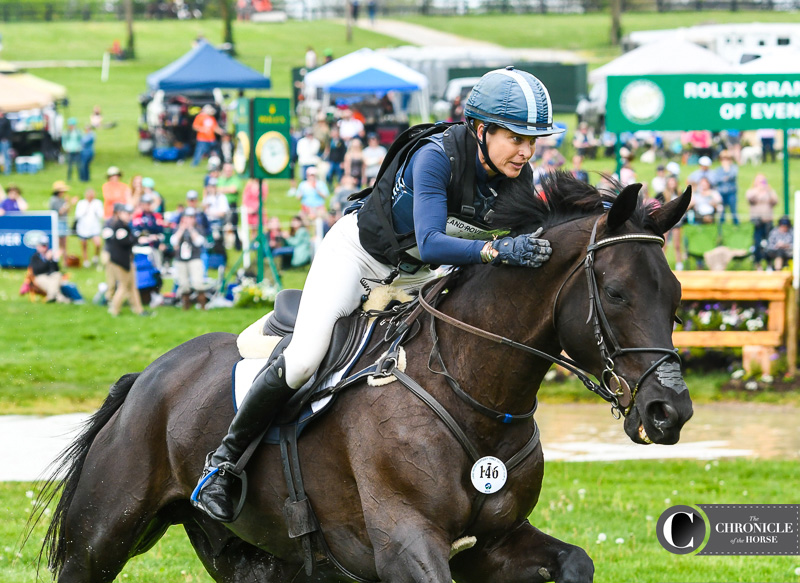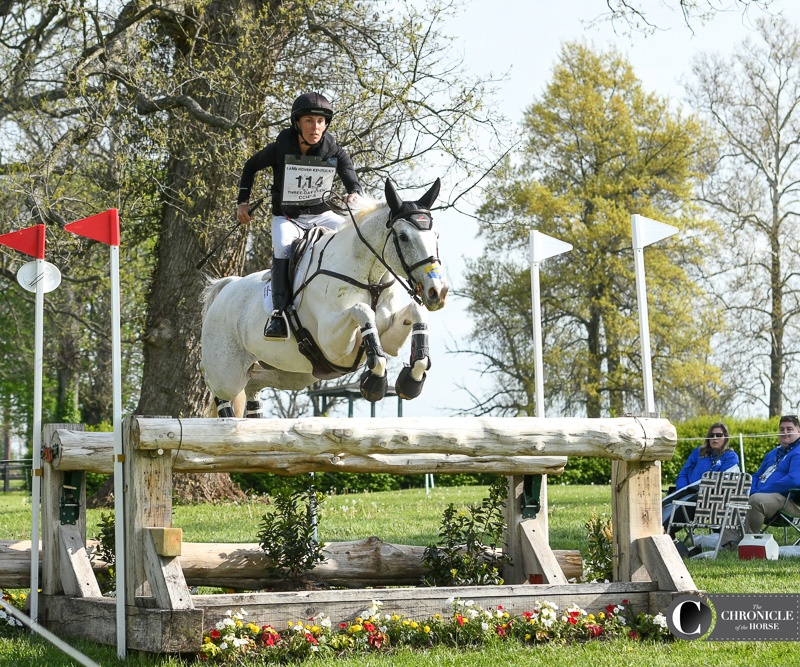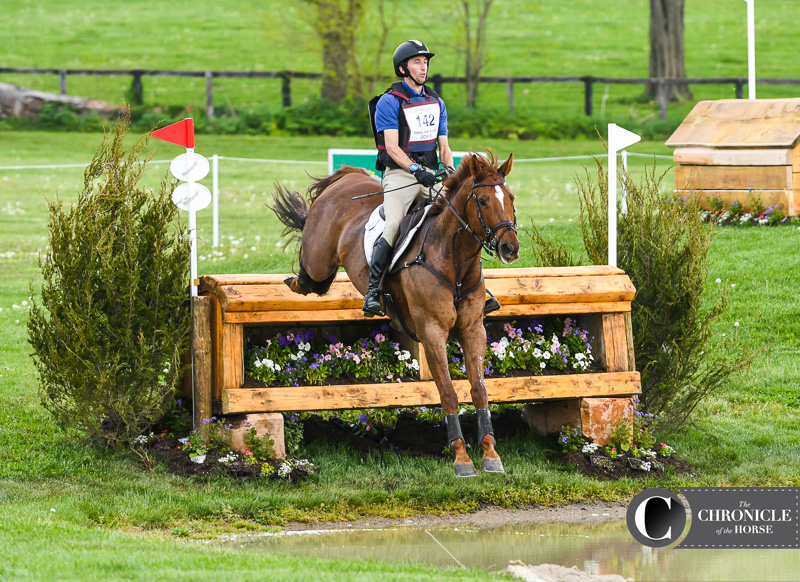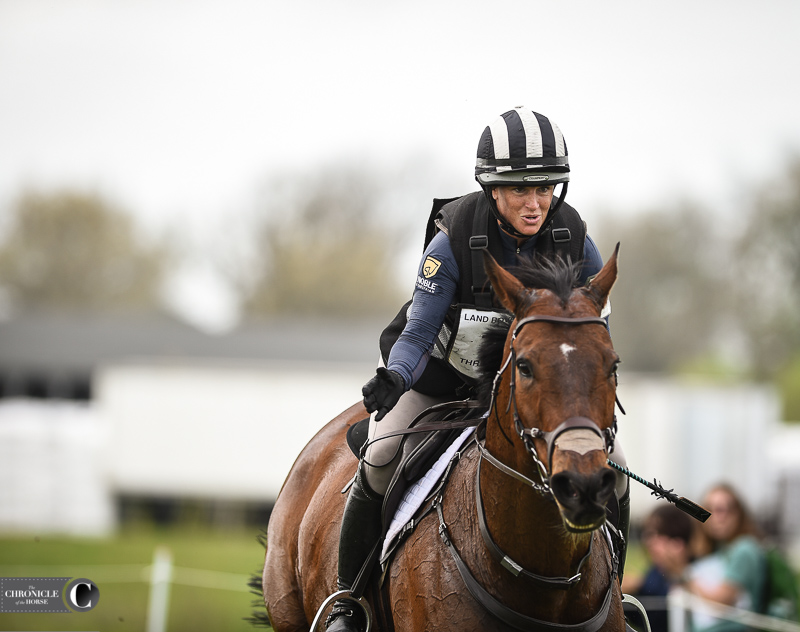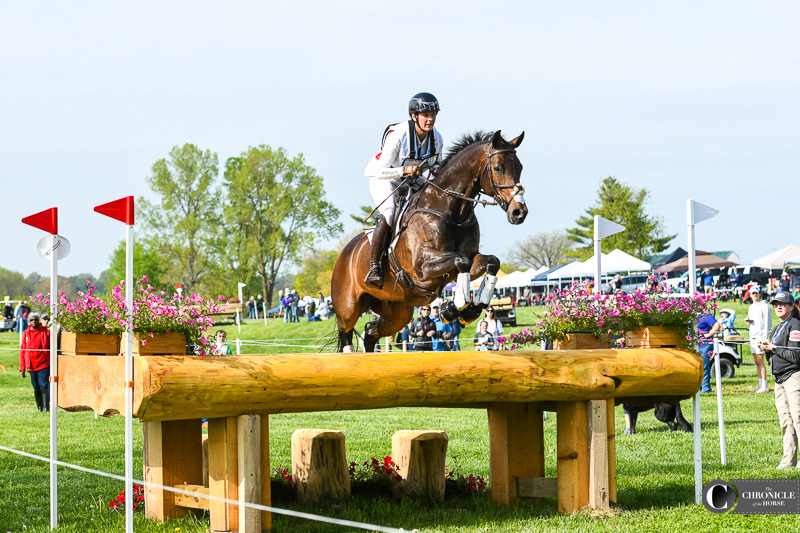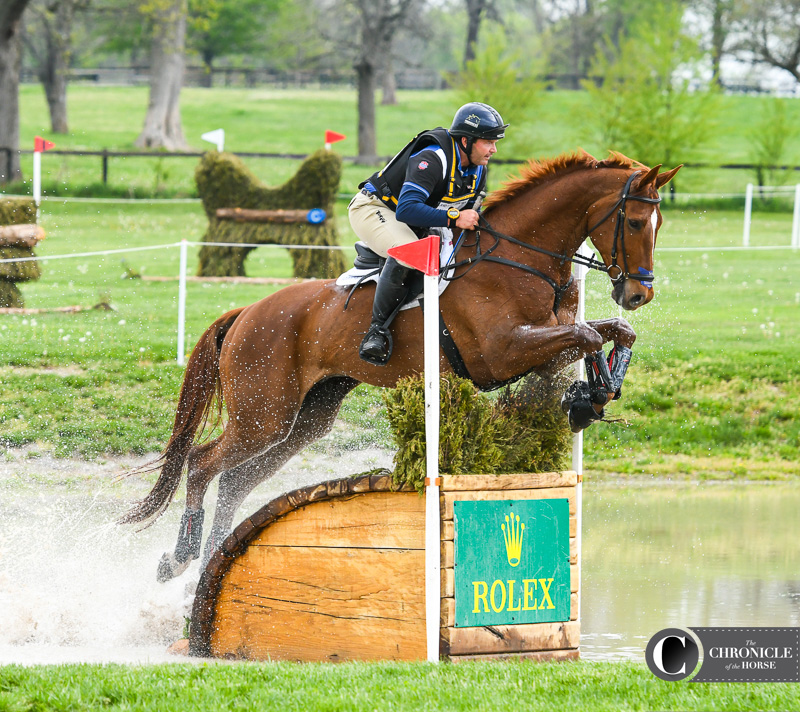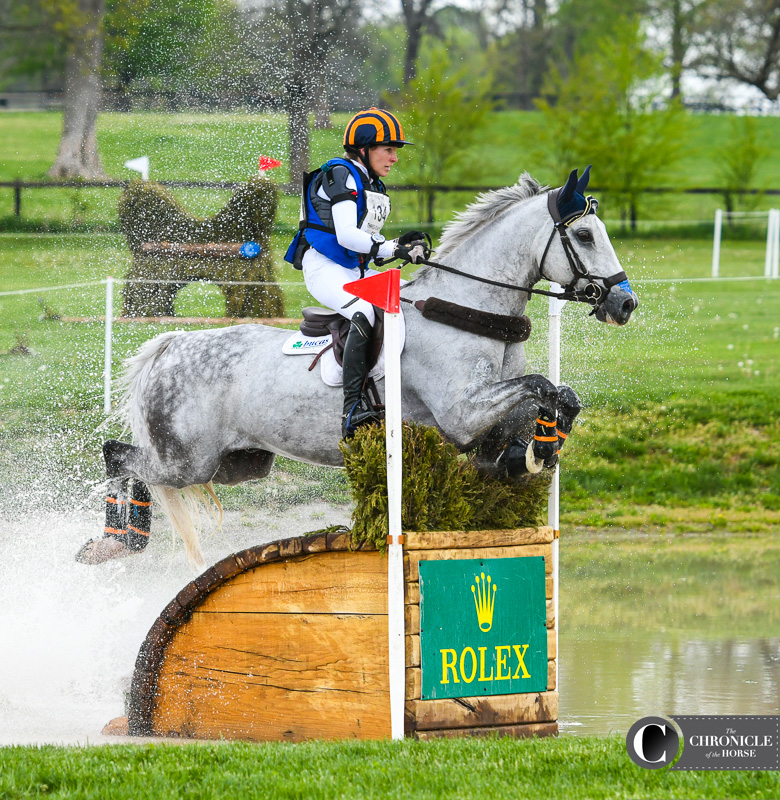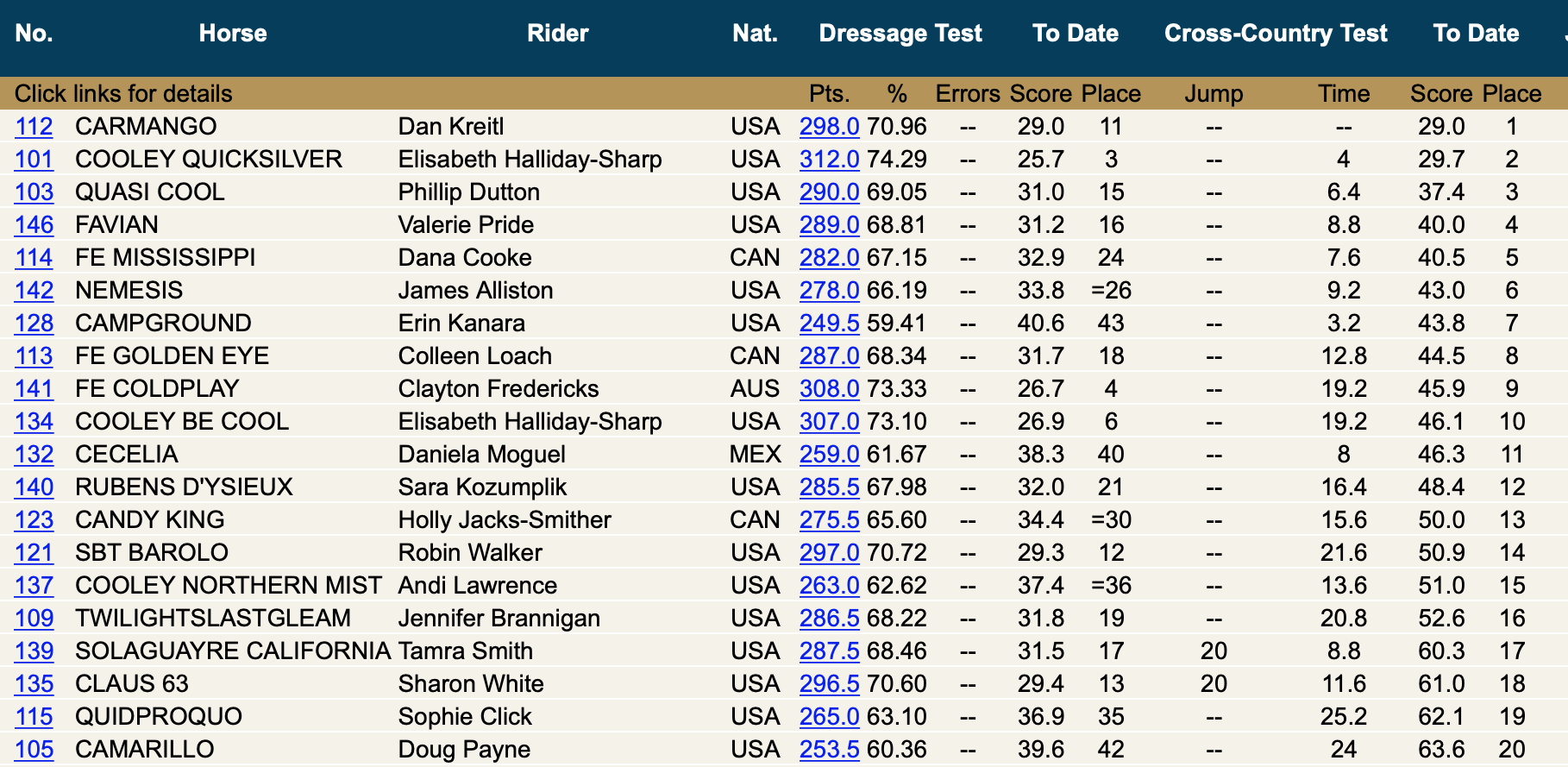 Looking for more info? Check out what you need to know here.
Results I Course Walk I Live Stream I COTH's Coverage I Schedule I Ride Times
The Chronicle of the Horse will be on site all week for the Land Rover Kentucky Three-Day Event bringing you reports from each round of competition, beautiful photos and stories from the competitors. Follow along with all of our coverage here, and be sure to read our May 23 Kentucky Results issue for more in-depth coverage and analysis of the event.