Luhmühlen, Germany—June 18  
It was an emotional moment for Germany's Julia Krajewski when she realized she had scored the biggest win of her career after steering Samourai Du Thot to victory at her home event, Luhmühlen CCI**** presented by DHL, fifth leg of the FEI Classics™.
Krajewski, 28, was third year last year at her first attempt, but now she goes home with the big prize after the fairytale failed to come true for cross-country leader Bettina Hoy of Germany, who is 26 years her senior.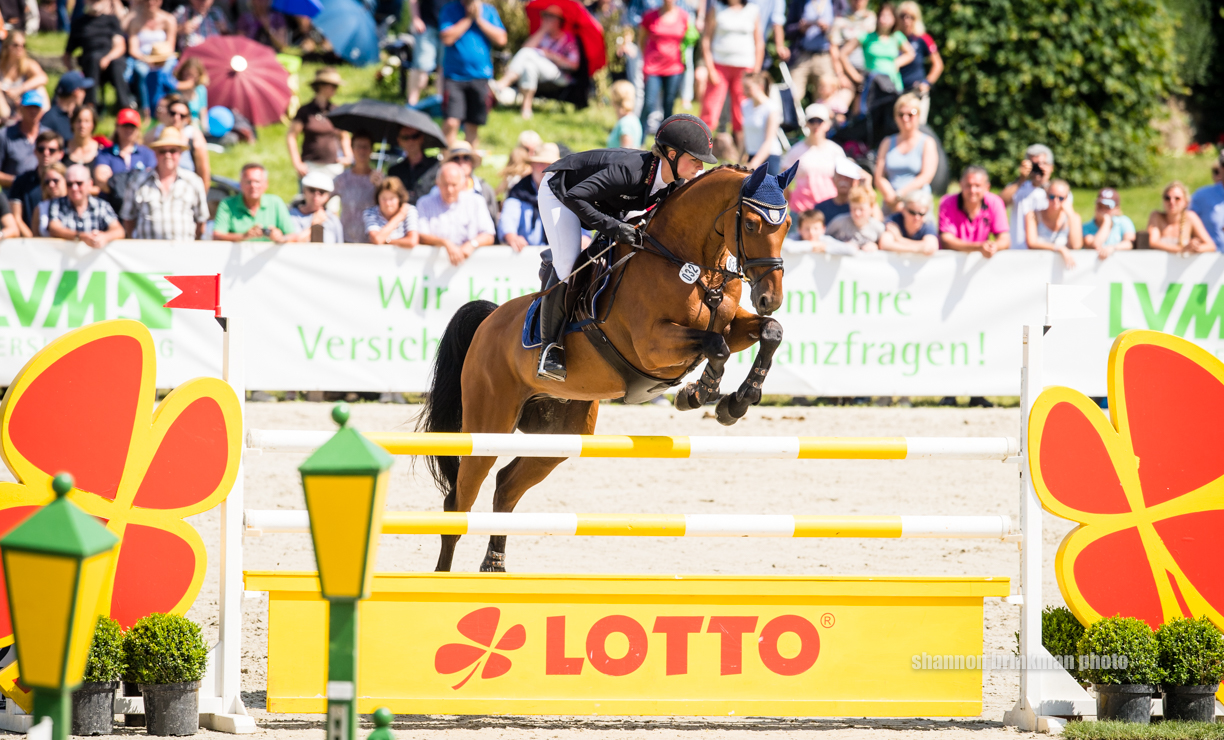 It was a thriller right to the very end. The show jumping proved to be a deciding factor in the final placings. The first four places after yesterday's cross-country were less than a rail apart, which really put the pressure on the leading riders. Nicola Wilson held her nerve and added only three time faults to her cross-country result. Julia Krajewski had a rail but stayed within the time, which put her just in front of the Brit. Bettina Hoy, who was in the lead before the final phase, lost her win when she added 3 time faults to the fallen rail, which put her in third.
The U.S. riders had another good day as four of them finished in the top 15 placings. Marilyn Little was the only U.S. rider to jump a clear show jump round and ended up in fourth place aboard RF Scandalous.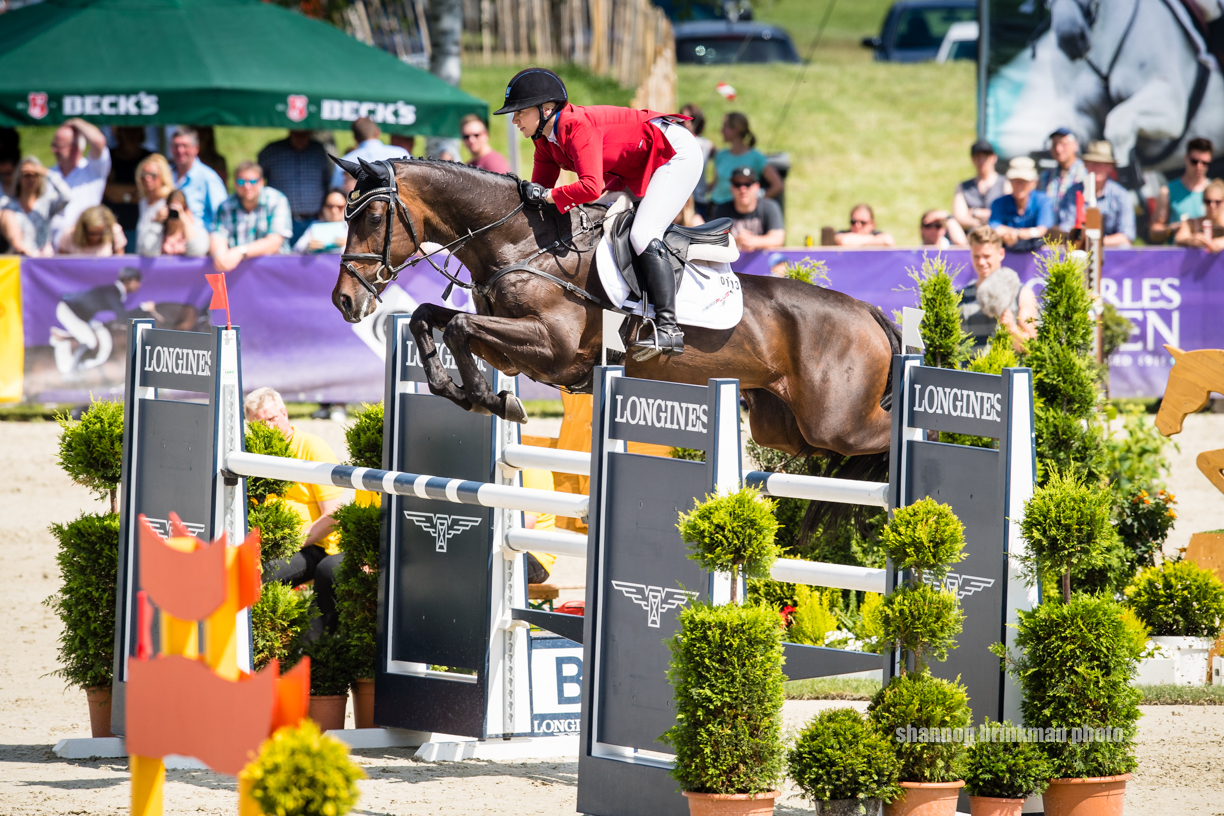 Katherine Coleman had withdrawn Longwood before the veterinary inspection due to a sore stifle, but Hannah Sue Burnett, Will Coleman and Sharon White all show jumped with one rail down. Burnett and Harbour Pilot finished the weekend in eighth place, while Coleman and OBOS O'Reilly took 12th with a rail and 4 time penalties. White and Cooley On Show made the biggest climb up the leaderboard for the United States, moving from 21st to 13th with just one rail and 2 time faults, giving the 10-year-old Irish Sport Horse gelding his first four-star completion.
But in the end, it was Krajewski in the spotlight with her first four-star win. "Winning here makes me incredibly happy," she said. "We had a super start with a fantastic dressage. In cross-country, Sam proved that even on long courses he can easily gallop inside the time and the show jumping was out of this world! He is only tiny, so he needs a bit more speed to jump those big fences, but his canter is very variable, so he never struggles with fixed distances. I am so, so proud of this little horse—he really out-did himself this weekend!
"If I hadn't taken a pull, my horse wouldn't have hit Fence 8 as he didn't want to touch a pole. I thought 'damn', but there were so few clear rounds and when Bettina had her fence and time faults, that's how it happens sometimes and you're a four-star winner!" said Krajewski.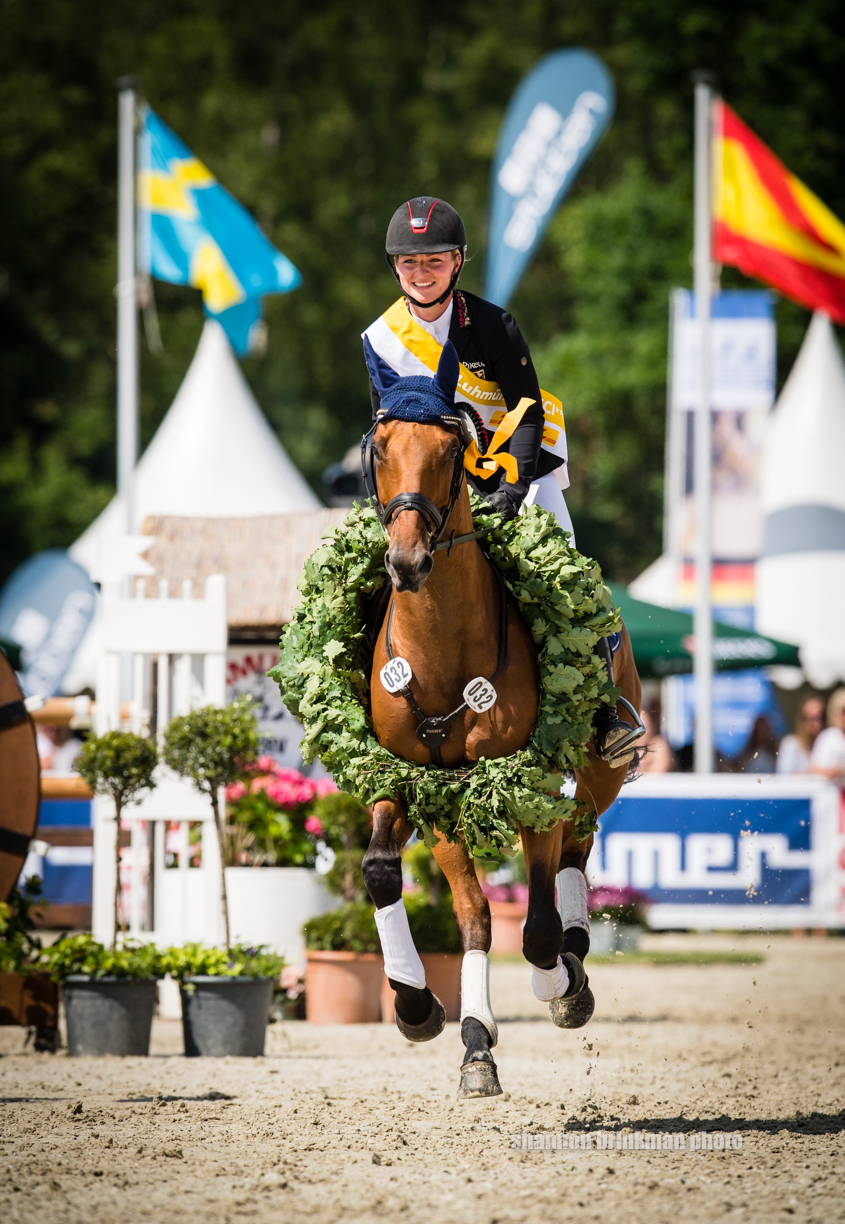 There had been little difference in the leaderboard after a straightforward cross-country phase, but a challenging jumping track certainly shook up the order, with only four clear rounds without time penalties from the 34 finishers.
Krajewski, second after Saturday's cross country, hit the back rail of Fence 8, and Britain's Nicola Wilson, third before jumping on Bulana, jumped clear but added a frustrating 3 time faults to finish a mere 0.7 behind in second place, a career best for the 2012 Olympic team silver medalist who has been a solid pathfinder for the British team.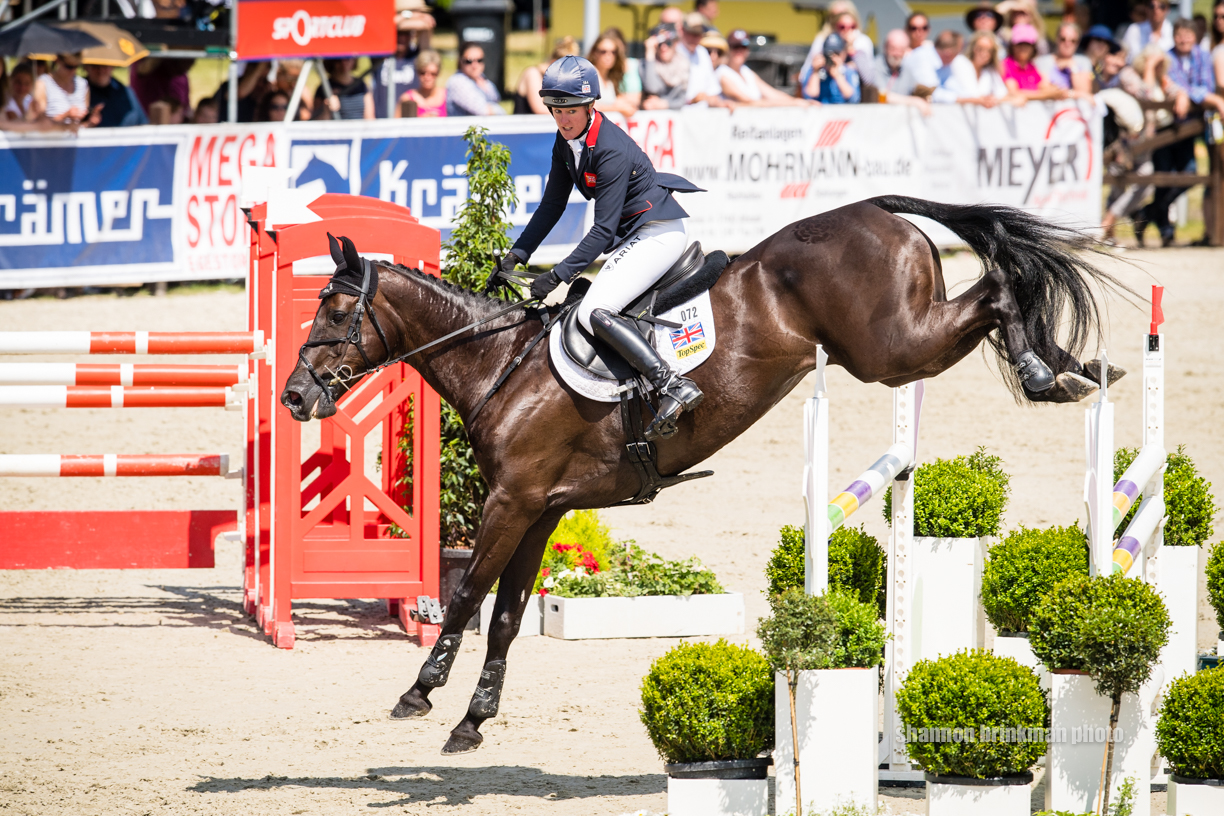 "It was an expensive time fault or two, but Bulana gets better and better and better," said Wilson. "She has grown up and progressed so nicely, that we now have a very strong partnership going. She used to be so feisty and fizzy even at home, but now she is totally relaxed. She seems much more settled in all three phases."
Hoy's problems started with a sticky jump over the fifth fence on Designer 10 and the horse then didn't get high enough over the sixth for a rail down. That, plus 3 time penalties, dropped the newly crowned national champion (Hoy won the German championships in the CIC*** aboard Seigneur Medicott earlier in the day) to third place.
"The fault and misjudged timing was entirely my fault. I disrupted Designer's rhythm, which cost us the win," Hoy said. "But we had an amazing weekend, with three brilliant phases. I could not have asked for more!" Welling up slightly, Hoy added just how happy and grateful she is to have a horse like Designer, and that no money in the world could give her this feeling.
Important links: Final CCI**** results  |  Final CIC*** results  |  All the COTH Luhmühlen coverage
2017 Luhmühlen CCI**** and CIC*** Show Jumping
Molly Sorge / Jun 18, 2017 6:49 pm