Woodstock, England—Sept. 16     Germany's latest rising star, Julia Krajewski, rode a perfectly judged cross-country round on the 9-year-old Chipmunk FRH to retain her lead going into tomorrow's final show jumping phase in the CCI*** at SsangYong Blenheim Castle Horse Trials. However, she does not have a fence in hand over four-time Blenheim winner Pippa Funnell, whose luck turned with a foot-perfect performance on MGH Grafton Street.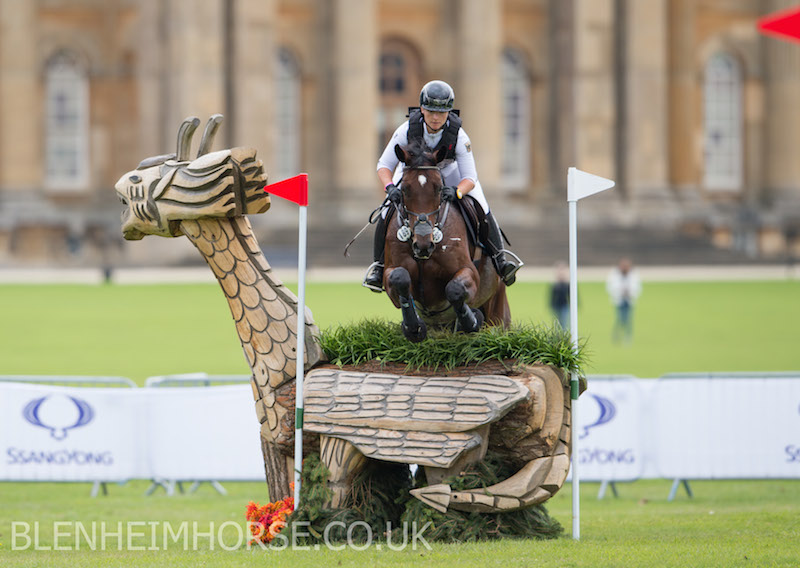 U.S. rider Kimberly Severson, who won here back in 2001 on Winsome Adante, remains in third on Cooley Cross Border after going clean and fast on cross-country, and Britain's Laura Collett has risen from ninth place after dressage to fourth on the impressive Mr. Bass.
There are four other U.S. riders in the top 20 after cross-country, with Hannah Sue Burnett and RF Demeter picking up 2.8 time penalties to go into sixth. Doug Payne on Vandiver and Lauren Kieffer on Landmarks Monte Carlo both picked up a few time penalties to lie in 12th and 13th, while Elisabeth Halliday-Sharp is in 20th on Carpe Diem IV after cross-country. Tiana Coudray was the only U.S. rider to pick up some jumping penalties as she collected 20 of those and 3.6 time faults to lie in 32nd. Andrea Baxter is just above her in 31st with a clean jumping effort and 8 time penalties.
"Chipmunk was a pleasure to ride," said Krajewski, who scored her first four-star victory at Luhmuhlen this year. "I chose to bring this horse to Blenheim because he likes to go on and the course provided the space I needed. One or two of our landings were not perfect, but he kept galloping and jumping and I am very proud of him." Course designer David Evans's new track rode well with 46 clear rounds from the 84 starters, eight of which were inside the optimum time. As The ERM Series Wrapped Up… Oxfordshire rider Izzy Taylor rode a superb clear cross-country round under pressure at the SsangYong Blenheim Palace International Horse Trials to claim the seventh and last leg of the Event Rider Masters series.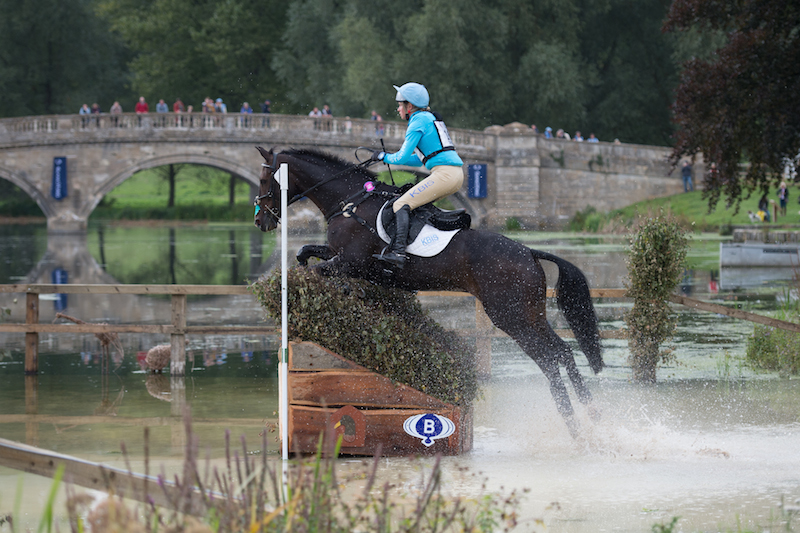 It was the eighth international win this year for Taylor, 34, from Bicester, but, as leader after the dressage and show jumping phases on Be Touchable, she had to endure a long, nervous wait with the cross-country phase run in reverse order. Australian rider Shane Rose (CP Qualified), and Oliver Townend (Cooley Master Class) were breathing down Taylor's neck in second and third places but both faulted at the influential third element of the Shires Equestrian Wooded Hollow, a narrow, angled brush. There were cheers as Taylor negotiated the bogey fence brilliantly. "Be Touchable was magic in all three phases," she said. "The pressure was certainly on. With this horse you have to go for it and you have to mean it and he has to be concentrating. "I've been coming to Blenheim since I was a little girl doing the Pony Club show jumping and to win here has always been a dream." Marlborough-based New Zealander Tim Price rose from sixth place to eventual second on Ascona M, a ride he pinched from his pregnant wife, Jonelle, this summer and Australian Christopher Burton was third on Graf Liberty.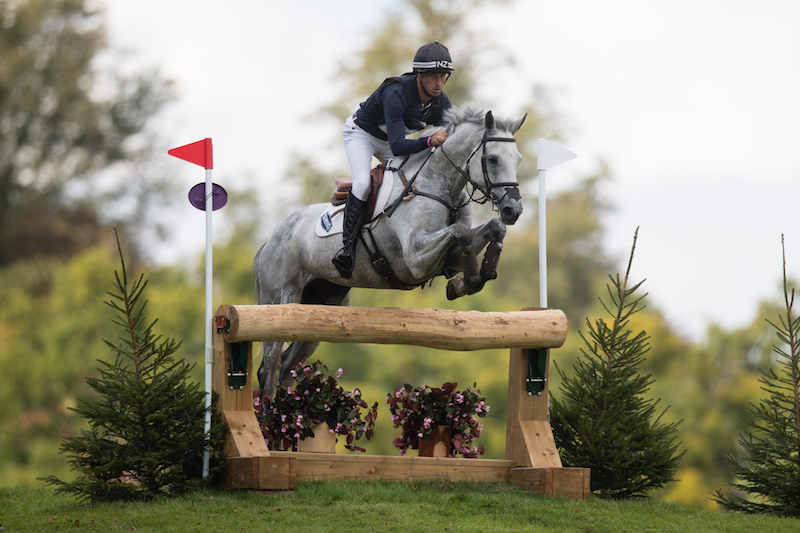 Gemma Tattersall, the series winner, was fourth on Chico Bella P. Halliday-Sharp, riding for the United States, moved up from ninth after dressage to finish sixth with Fernhill By Night, jumping clean in show jumping and adding just 7.2 time penalties on cross-country. Tattersall's ERM series results:
Leg 1 – First at Chatsworth International Horse Trials riding Quicklook V
Leg 2 – Did not compete at Wiesbaden
Leg 3 – Seventh at Barbury Castle International Horse Trials riding Pamero 4
Leg 4 – Fourth at Haras de Jardy on Chico Bella P
Leg 5 – First at Gatcombe Park Festival of British Eventing riding Artic Soul
Leg 6 – Fourth at Blair Castle International Horse Trials riding Pamero 4
Leg 7 – Fourth at Blenheim Palace International Horse trials
Tattersall made history at Leg 1 by becoming the first female rider to win a leg. Then, at Leg 5 at Gatcombe Park (England) , she produced a remarkable cross-country performance clocking just 1.2 time penalties, the quickest in the competition, to secure her second win.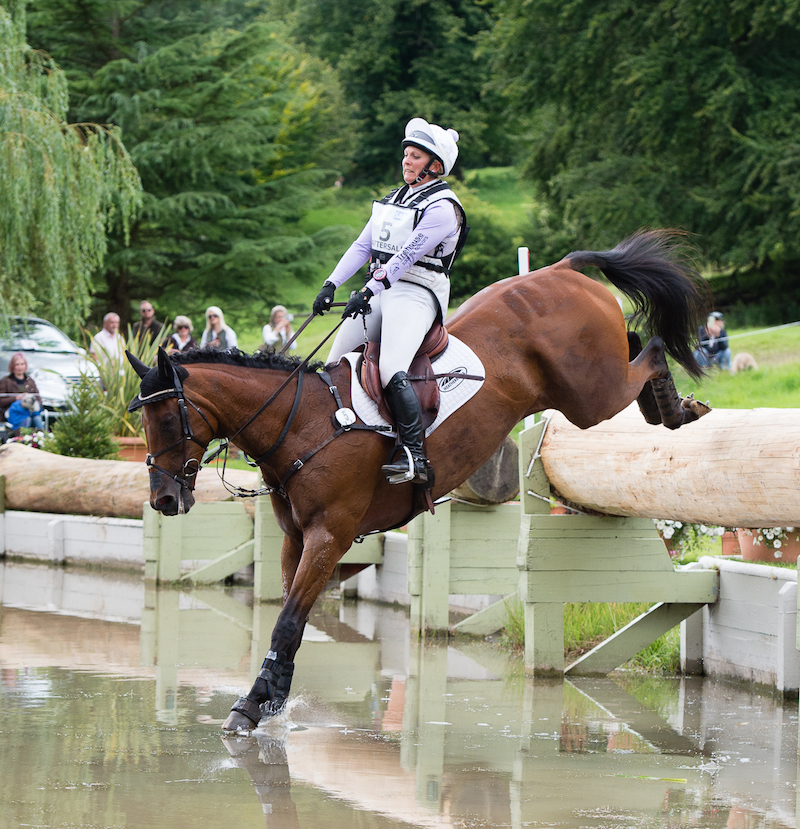 Commenting on her series win, Tattersall said: "I have enjoyed the pressure that the series has created and embraced it.  Since I left school at 16 I have been working toward this and it's exciting to have so many horses able to compete at this level" Sarah Cohen of Great Britain secured second place in the series accumulating 93 points.  She competed in six legs on her horse Treason, securing five top-10 finishes, including winning Leg 2 at Wiesbaden, Germany. "I am so proud to have finished second in the series," Cohen said. "I decided not to run Treason cross-country today as it wasn't going to impact on our overall place in the series. I want to look after him for the future as I couldn't have asked more of him this year, he has been an absolute star. He means the world to me as I bred him and he and my children's pony are the only horses I have.  Maybe I'll now be looking for another to also compete in the series next year!" The former double Olympic champion and FEI rider of the 20th century, Sir Mark Todd also added third place in the overall ERM series to his impressive CV.   Completing in ninth place at the final leg with Kiltubrid Rhapsody, Todd delivered four top-10 ERM performances in 2017, securing a total of 87 series points. "I failed to get on the ERM podium last year, and I am delighted things have gone better this series and I finished third," Todd said. "It's a brilliant series, the competition is really tough and its very satisfying when you do well and I am looking forward to targeting ERM again next year." Important links:  Blenheim CCI*** results after cross-country  |  Blenheim ERM CIC*** final results  |  Blenheim live streaming