Ocala, Fla.—March 24
While some riders groan at being near the top of the start order in a big class, Holly Shepherd can't help but grin when Kodachrome's name shows up early in the posted order.
"This horse goes really well when I go early in the class," Shepherd said. "He's had a lot of success going early."
That success includes a win in the Atlanta Fall Classic II last November, and another just two weeks ago at the Gulf Coast Winter Classic (Mississippi), both of which he drew the No. 1 position. Now he can add HITS Ocala to his ever-expanding résumé; though this time he was second in the ring.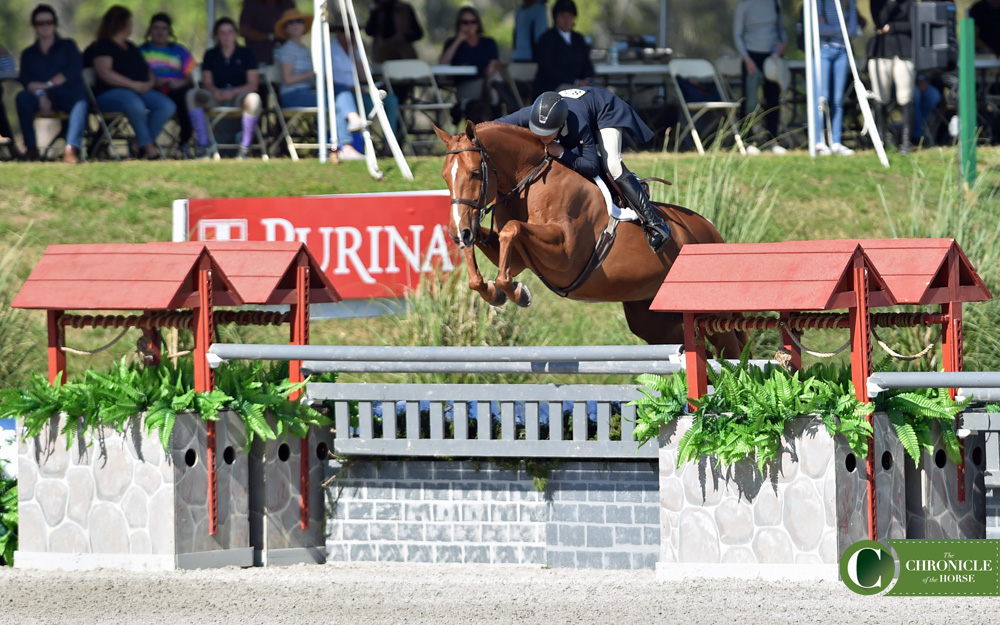 The judges awarded them matching scores of 86 plus four high options to earn them the final ride of the handy by a 7-point margin. Going last proved to be an advantage, as Shepherd was able to see how the judges felt about the various inside turns on course.
"The course was nice," said Shepherd. "It was a little right-sided for this horse, but it rode really smooth, and he jumped super the first round. In the handy, they weren't giving the kind of scores for doing the harder stuff, so I did a conservative ride to a couple places, but I think it paid off."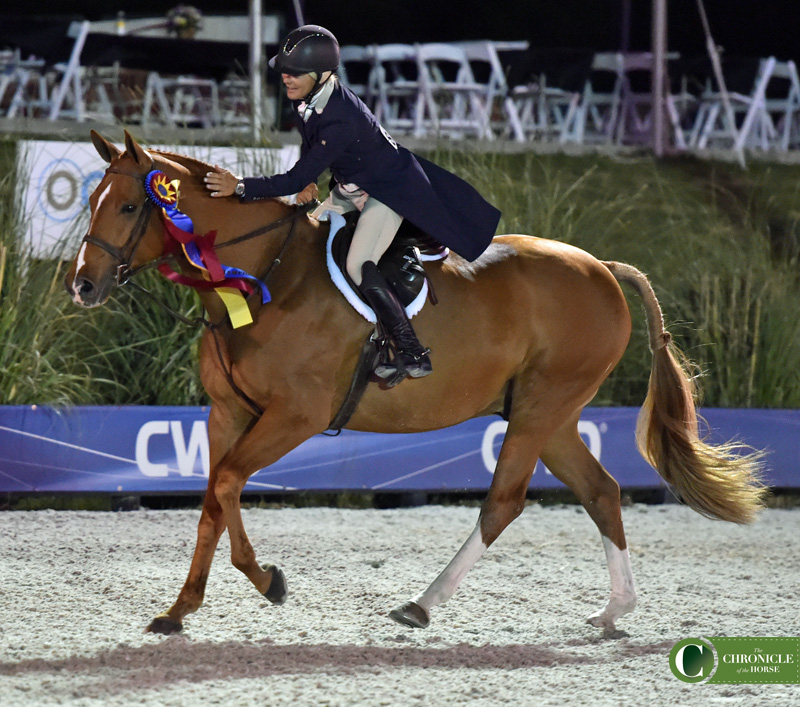 Shepherd credits their recent stream of success to the fact that "Foster" has been living at her Mobile, Alabama-based Accolade Farm. Owner Nina Moore first approached Shepherd about riding the 10-year-old warmblood by Cellestial in the 2017 USHJA International Hunter Derby Championship (Kentucky) in August. They showed in a few derbies that summer and qualified for the handy at derby finals, but he didn't come to Shepherd's farm until a couple months later.
"We've only done six or seven of these now, so everything is just getting to know him," said Shepherd. "This is the first time I've been under the lights with him, and he was a different horse the second round. I'm just really lucky to have him, and he jumped amazing in the handy. He was little fresh, but he jumped so good.
"It's helped a lot," Shepherd said of having Foster at home with her. "He's very happy in Alabama hanging with us rednecks. He's a good boy. I think he misses his mama. She dotes on him like nobody's business."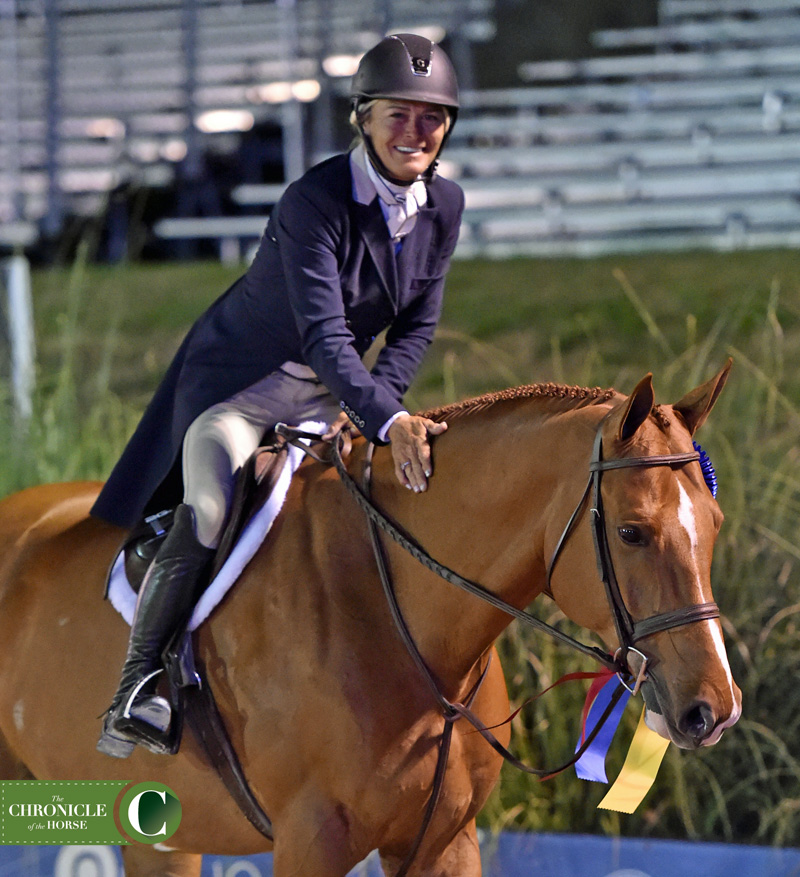 Shepherd and Foster head to Wellington, Florida, next week to contest the derby there, and Shepherd hopes this time Moore will be there rooting them on.
"That is definitely a once-in-a-lifetime horse, so as long as I have him, I'll be very happy," she said. "I've ridden so many hunters, and this one is just so ultra special. He's such a character back in the barn. He's easy to love, and he's fun to ride, and he gives you 100 percent all the time at the jumps. He's a blast. I really, really enjoy riding him."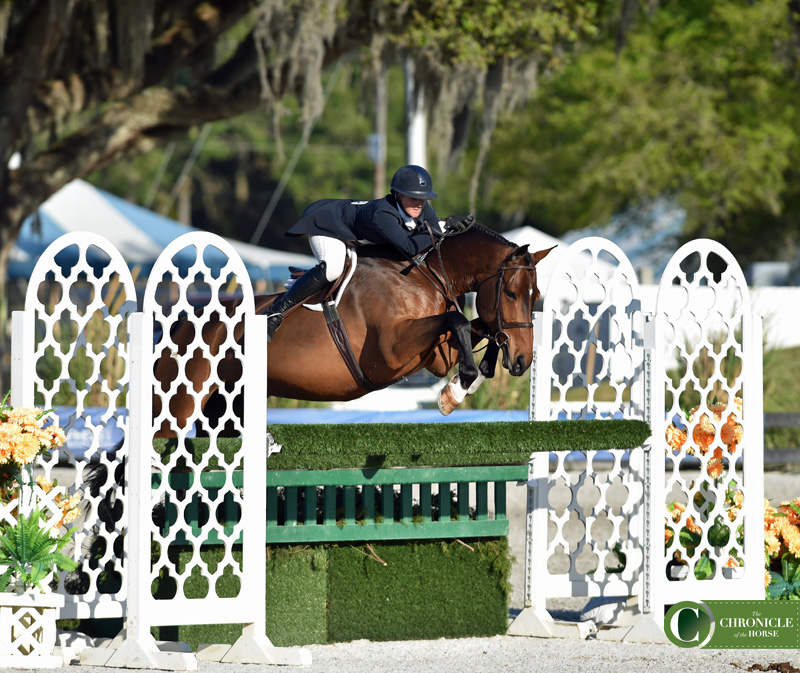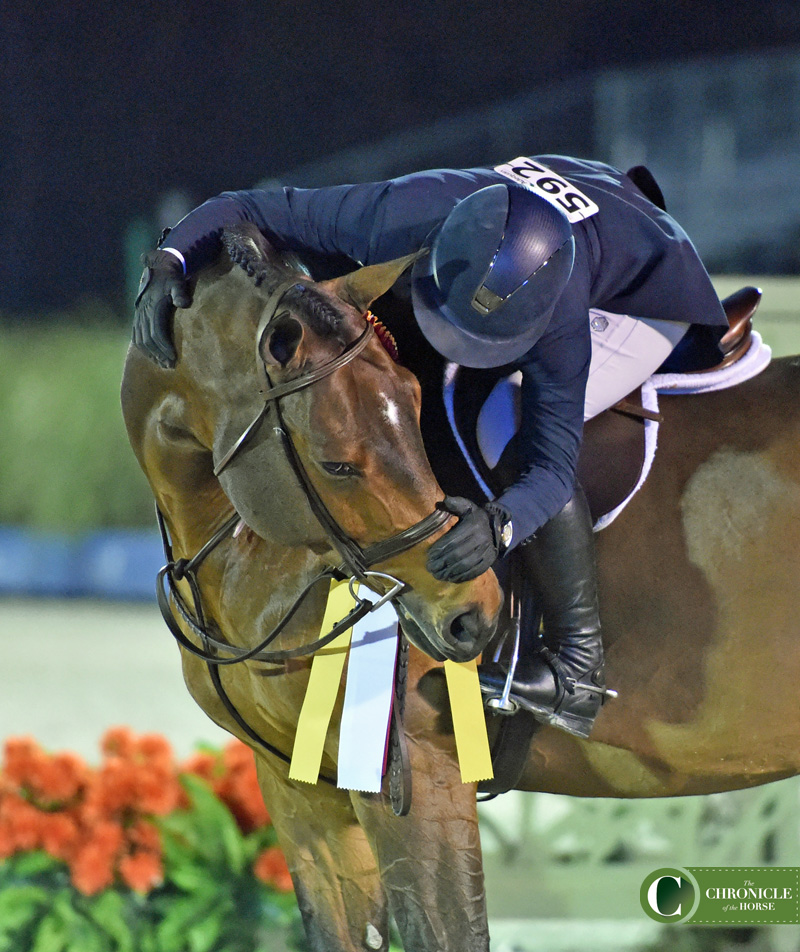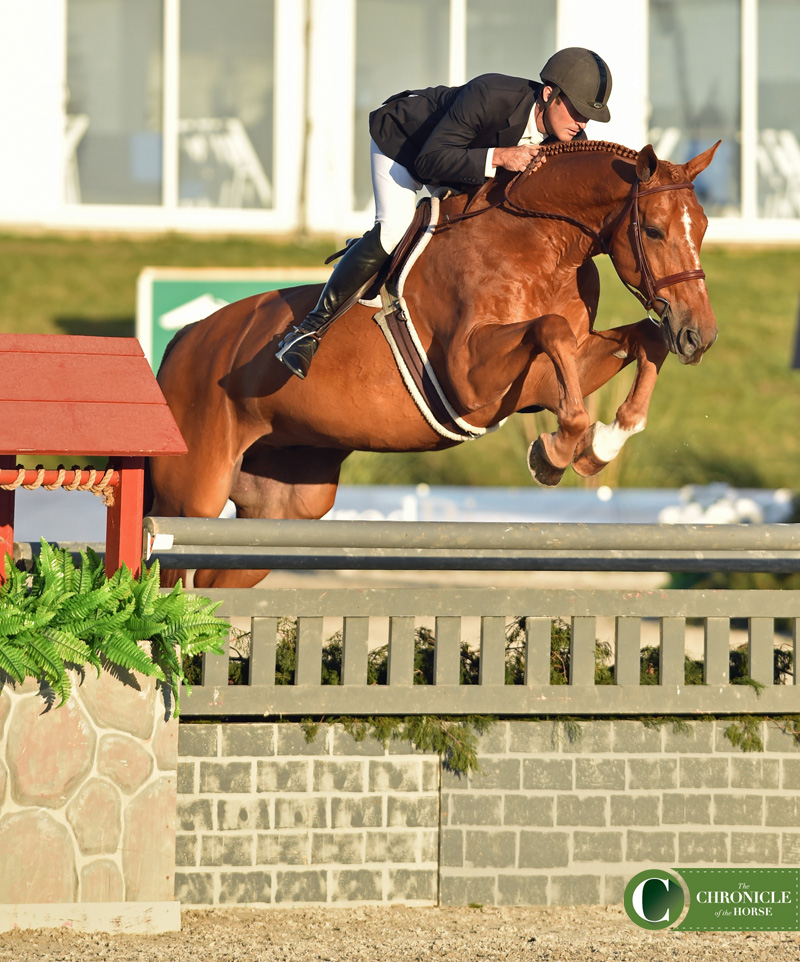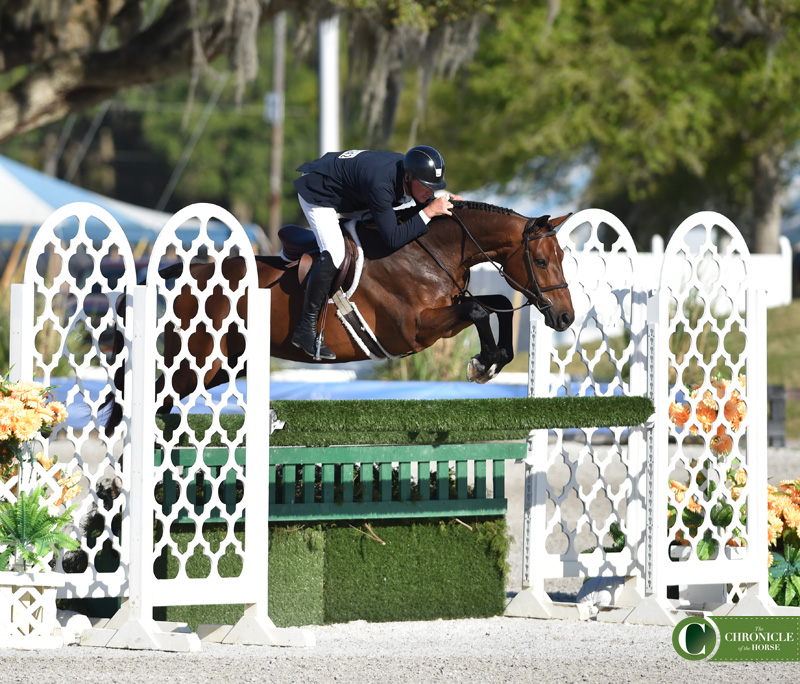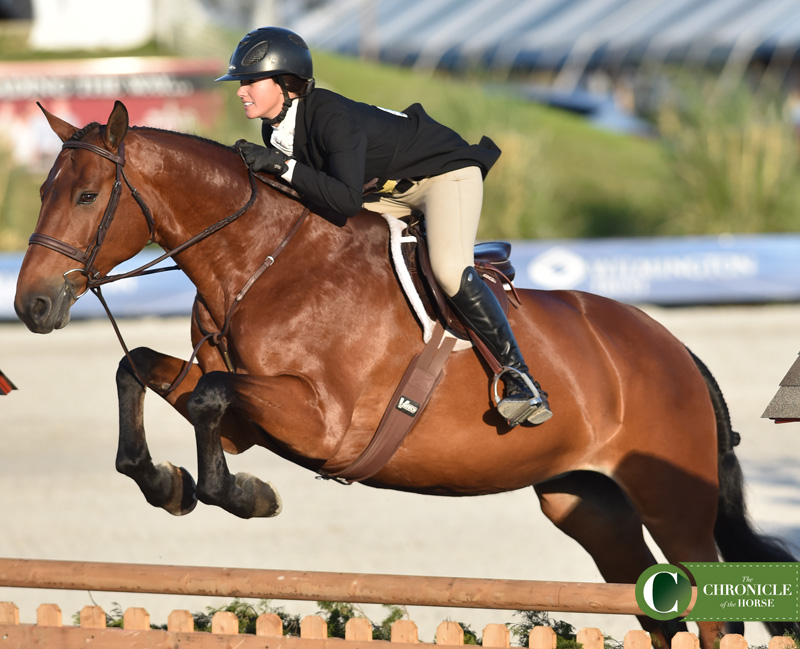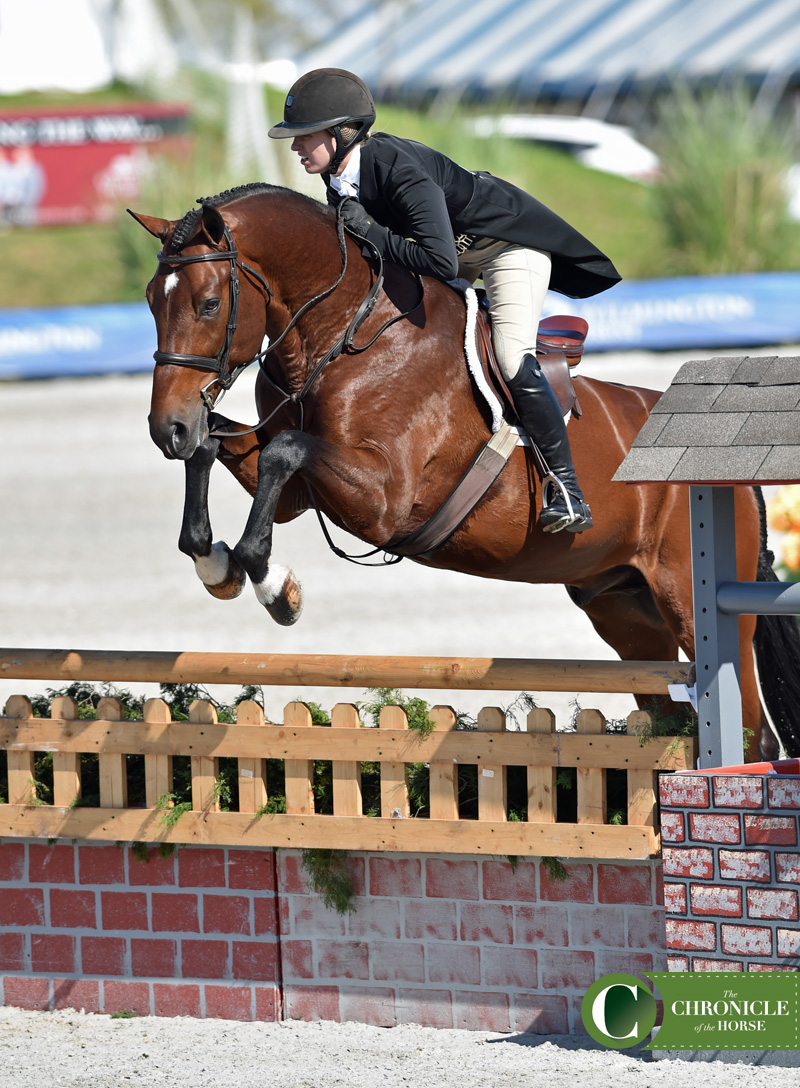 Keep up with all of the Chronicle's coverage of the final week of HITS Ocala including the Great American $1 Million.
See full results from the derby here.
Full results from Ocala can be found here.