Wellington, Fla.—Feb. 2
It's been a rocky year for the Lane Change Farm duo of rider Kelley Farmer and trainer Larry Glefke—the two have been locked in a high-profile legal battle with the U.S. Equestrian Federation over a positive drug test on one of their horses since January of 2017.
Read all of COTH's coverage of the Farmer/Glefke suspensions and legal wranglings.
Glefke and Farmer served nearly six months suspension before it was announced in January that U.S. Equestrian was dropping the suspension and fines, and the pair lost no time getting back in the show ring with their new sales string. Farmer piloted the gelding Shameless to the win in the $15,000 USHJA International Hunter Derby held at the Winter Equestrian Festival.
"It feels good, really good," Farmer said of being back in the show ring. Glefke was a bit more loquacious.
"I told you 10 months ago, I said, 'I promise you I am going to expose what's going on here,' did I not? I said, 'I promise to you till hell freezes over I'll prove I'm innocent,' " Glefke said.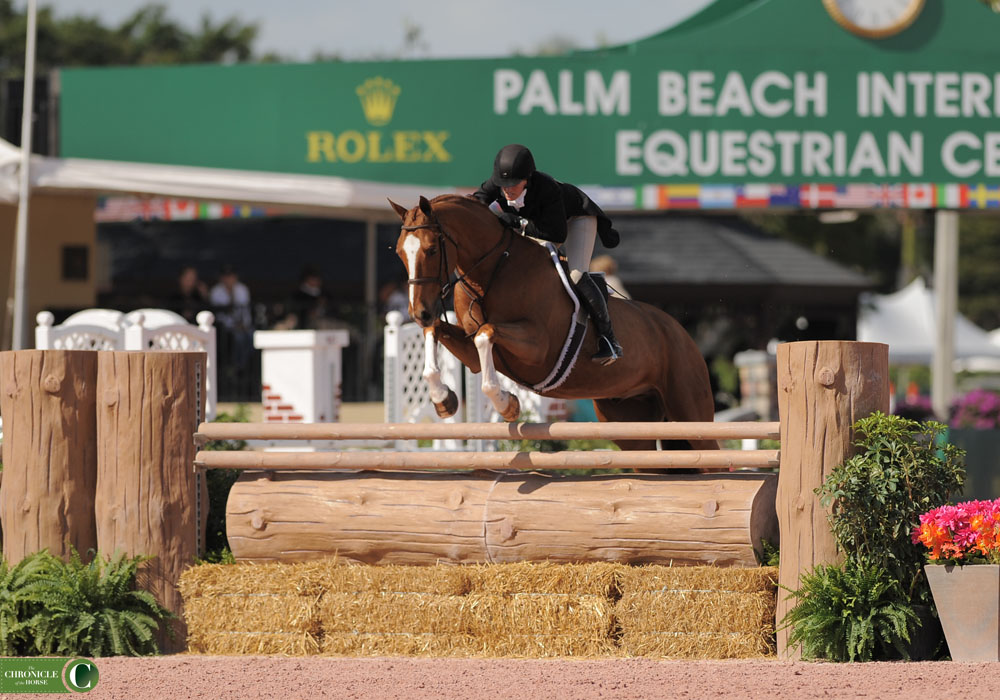 Glefke and Farmer's new sales horses all have names nodding to their past year of legal wranglings—Transparency, Paper Trail, Uncharted Territory, Presumed Innocent—but surprisingly, they did not name Shameless. Trainer Todd Minikus asked Glefke and Farmer if they'd be interested in taking the sales horse on.
"Todd's exact words were 'Larry, I've got this horse, and you're going to love his name,' " Glefke said.
The 8-year-old horse had been showing in various green hunter divisions through July of 2017 prior to coming to Glefke's barn just over a week ago and jumping right into the four-foot divisions. Farmer took all of the high options with the gelding for 4 added bonus points to their 90 and 86 base scores.
"He's a really, really good horse," Glefke said. "He came out the first day and was jumping a little up and spooky, but he's come out every day since more and more like he's done this all his life. He's an amazing jumper."
"He's scopey and light on his feet, he's an incredible horse," Farmer said.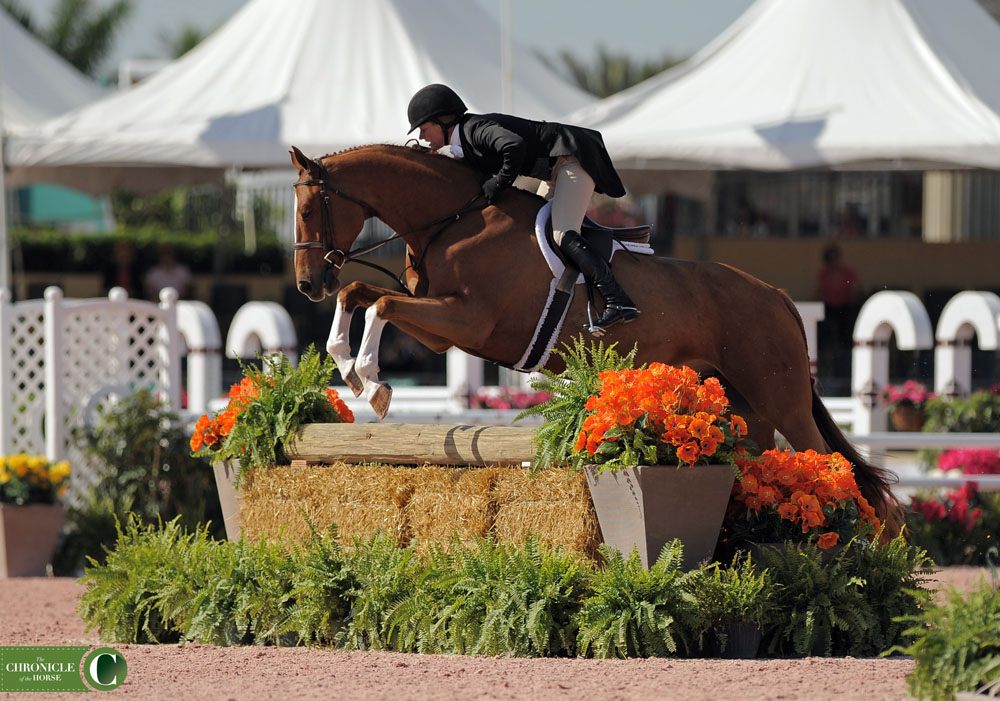 The derby was a slightly unusual and new format known as a "hunt and go" derby. Instead of riding a classic round and calling the top 12 horses back for a handy round, riders immediately progress from the classic portion of the course to the handy, similar to a power and speed class in the jumpers.
Watch Farmer and Shameless' "hunt and go" round:
"You want the truth? I think it's a little watered down version of what we really do," Glefke said. "But any time they give money away for hunters I'm very thrilled. I'm thrilled they're putting us in the international ring more than once this season, and I applaud anything they do to do that for us. What I'm afraid of is horse shows will think this is the answer to holding more derbies."
"I think this was nice for new rider horse combinations, but I wouldn't want to see it every week," said Liza Boyd, who finished second in the derby aboard S&L Just A Cobbler. "Competitive wise I never felt like I really went for it in the handy part, like I couldn't differentiate. I think that's where Kelley and I get so competitive, when we're like, 'OK, what inside turn did she do?' and maybe we would have gone a little faster or been a little more handy, but we're still glad they had it."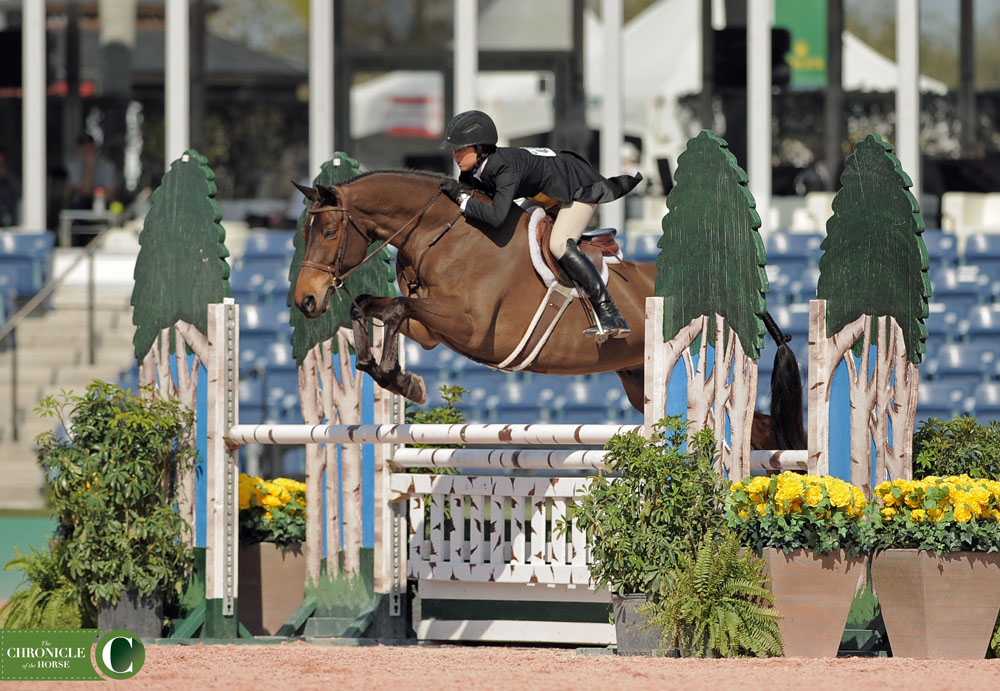 Click here for full results from the derby.