Temecula, Calif.—March 27
After navigating a course full of what its designer, Clayton Fredericks, described as "serious angles and in-your-face-fences," Erin Kellerhouse and Woodford Reserve maintained their wire-to-wire lead in winning the Galway Downs CCI4*-S on a 30.1. Helen Alliston and Ebay and Emilee Libby and Jakobi also crossed the finish line double clear to hold their second and third positions for a ladies' sweep of the division.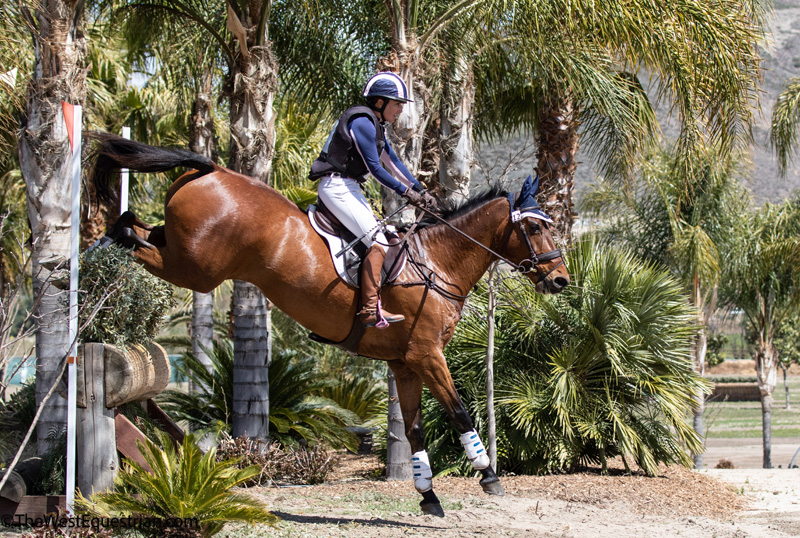 Especially after their first CCI4*-L here last fall, today's course "felt hectic," said Kellerhouse. "Everything is boom, boom, boom. No let-ups." The angled skinny brushes at 5abc, the sharp turn to a corner made of two banks at 10 and the white rails double coming down the berm at 12ab were among those "booms." The two houses leading into the water complex at 15ab to the bank bounce out at 15cd made for some dramatic rides, including a premature safety vest deployment. The reintroduction of the beautiful bounce banks at 18 in the 21-effort course were easily sailed over by all who completed: which was 9 of the 13 starters.
Kellerhouse praised the technical aspects of the course and the benefits of the very different tasks Fredericks has created in his second design assignment for Galway Downs. She and the horse she's produced patiently through the levels will contest the Land Rover Kentucky CCI4*-S in a few weeks, and she was grateful for the excellent prep today. (Fredericks will be contesting Kentucky, too. The Australian Olympic silver medalist has three horses entered in the 5*.)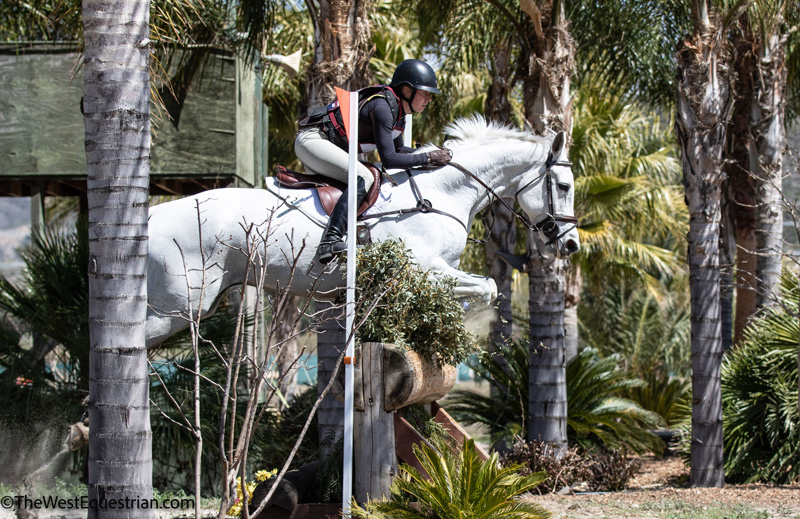 After a COVID season spent putting extra training into her 12-year-old Oldenburg, Alliston was thrilled before and after completing the course. "When I walked it, I thought it looked hard, and that was good," she said.
In the past, fast-fire questions have scared the horse, who breezed up the levels early in his career, then hit some snafus and needed a confidence rebuild. Today he answered the course's questions with relative ease. "He was straightforward about them, and he has not been straightforward in the past," Alliston explained. "It was a great chance to see where we are in his education."
Third place finisher Libby was also thrilled with her self-developed horse, Jakobi, a 12-year-old Belgian Warmblood. They were flawless throughout to finish on a 33.7 dressage score. As in show jumping, Jakobi maintained new levels of rideability on cross-country.  "He locks onto the jumps now, and it feels like he's taking me to them. It's a good feeling going into our first CCI5*," said the Kentucky-bound Californian.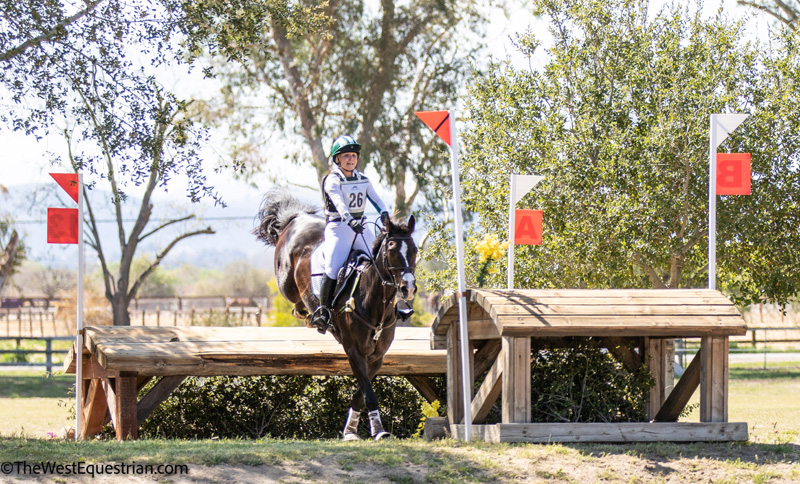 Alina Patterson, 18, and her own Flashback started out third after dressage. They moved into second after stadium jumping and into first today in the CCI3* at a level new to both horse and rider. The Washington-based pair trains with John Camlin at Caber Farms and left the start box on a mission. "I had one job to do, and I needed to get it done," she said of her aggressive approach to the course. The 9-year-old German Sport Horse is confident—sometimes cocky, Patterson said. "He is super honest and bold. I'm also really competitive!"
Thrilled with their 3* debut, they'll next tackle the CCI3*-L at Twin Rivers (California) in April.
Fellow 18-year-old Haley Turner led the division going into cross-country but a run-out at 15b going into the water dashed their day. Professional Sabrina Glaser continued a great outing with Cooley Mr Murphy to finish second on a 38.4.
Jumping up from 12th after dressage, Katherine Robinson and her off-the-track Thoroughbred Outrageous Dance finished third. They had no jumping issues and were the only pair in the division to incur no time penalties.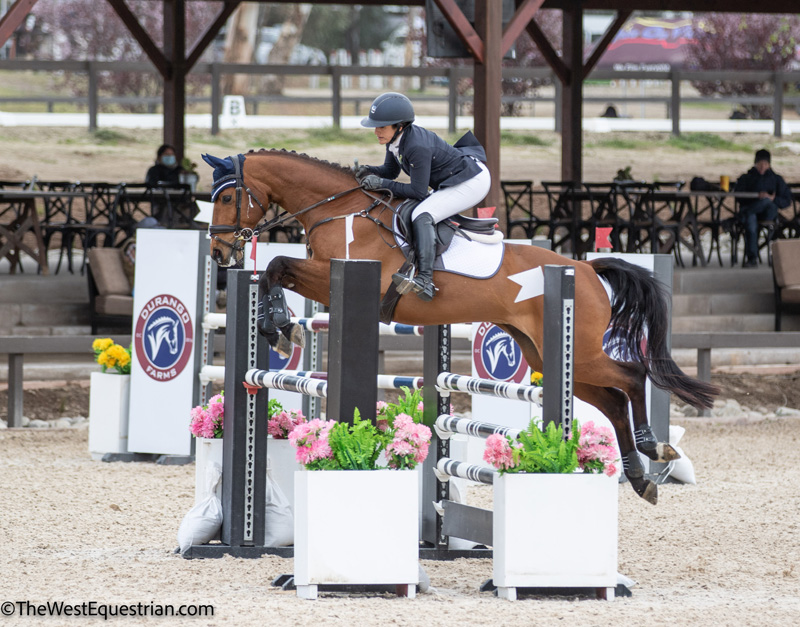 Lauren Billys forgot to start her watch until a minute into the CCI2* track, but otherwise she and her 9-year-old German Sporthorse Can Be Sweet were nearly flawless. They had just a quarter time penalty and easily held the lead they'd established on day-one dressage, finishing on a 28.6. Billys hopes that Can Be Sweet will be her Pan Am Games partner in 2023, and his responses to today's short-order challenges bode well. "He is a really willing partner, and he was on his game today."
Miranda Olagaray and her 8-year-old Trakehner Tanqueray kept on their clean jumping trajectory, finishing second on a 34.7 score. Hailey Blackburn and Kilbunny Amigo were third on a 42.3.