Calgary, Alberta—Sept. 8   
Kent Farrington watched Lillie Keenan's jump-off round in the Friends of the Meadows Cup 1.60-meter class and knew exactly what he had to do.
"Lillie really went for it and she has a very big-strided horse. I think on her rollback to the third fence, she went a bit wider than she planned," Farrington said. "She had a big distance at the second jump and went wide. So my strategy was to go a little bit slower to Fence 2 and spin back very short to the third fence. I think that's probably where I made that fraction of a second up."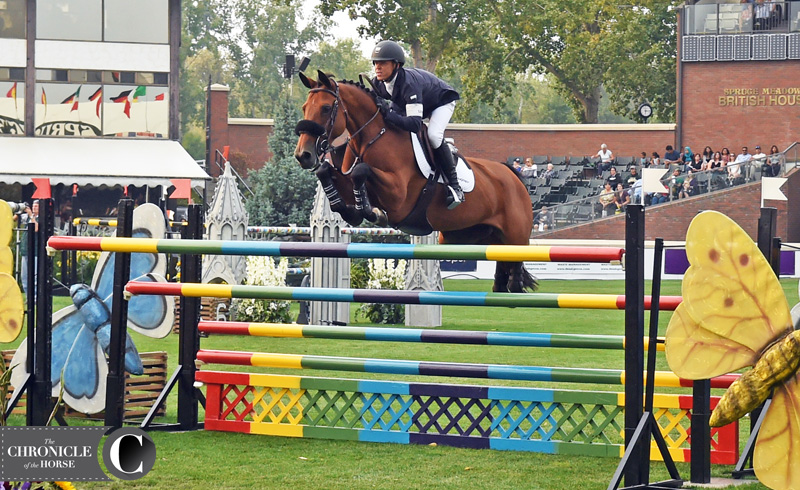 And it was just half of a second that made the difference as Farrington on Gazelle outran Keenan on Super Sox on Friday evening in one of the last classes riders had to qualify for the $3 Million CP International Grand Prix on Sunday.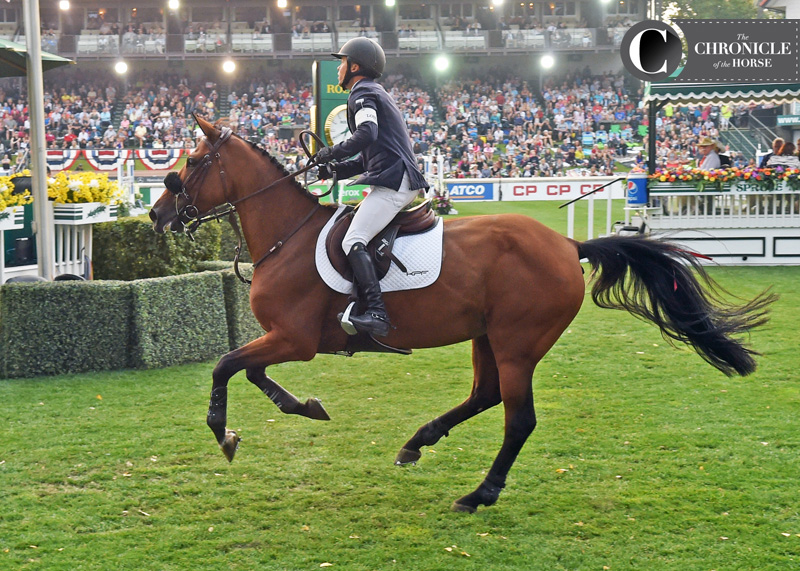 Keenan knew she'd left the door open a bit. "I walked the first line in 13 strides for a normal canter, so at a full gallop I thought I'd get 11," she said. "Super Sox is a small horse, but he has big range in his stride and a big heart. We actually ended up doing 10 [strides] in that first line. What ended up happening was that I lost some ground in the turn after Fence 2.
"I think Kent did 12 or even 13 in that line, so he landed from Fence 2 and had a much neater turn. He executed that a bit better. I should have landed from Fence 2 and turned tighter. That's the one place I think I lost time. But just to be competitive at a show like this and in a class at this level is amazing. To be second to the No. 1 rider in the world? That's a pretty incredible feeling."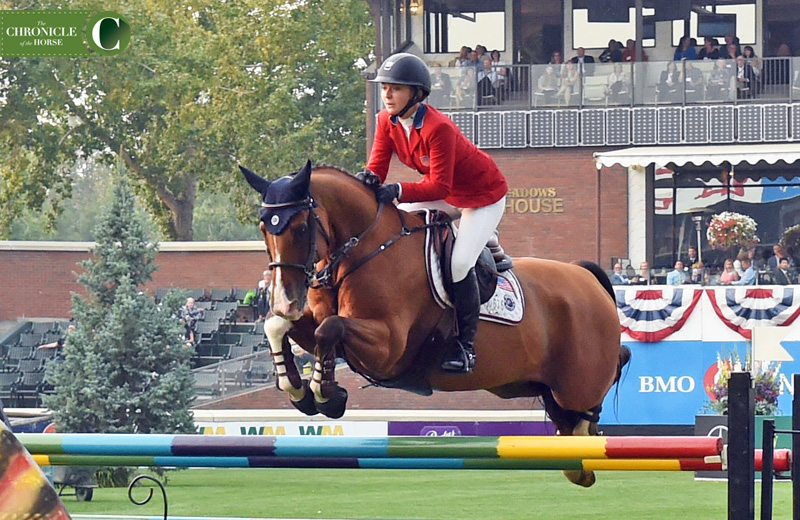 Keenan has competed at Spruce Meadows for a few years, but her first time showing at the Masters came last year when she jumped on the U.S. Nations Cup team, which took sixth. She's on the team again this year—she'll ride Fibonacci 17, a newer horse for her, in the Nations Cup on Saturday and Super Sox in the CP International Grand Prix on Sunday.
"It's a huge confidence boost [for the Nations Cup]," she said. "The big thing is that at Spruce Meadows, the time-allowed is often tight, and that's something that I struggled with the first few days here, so to have a round like that under my belt is great."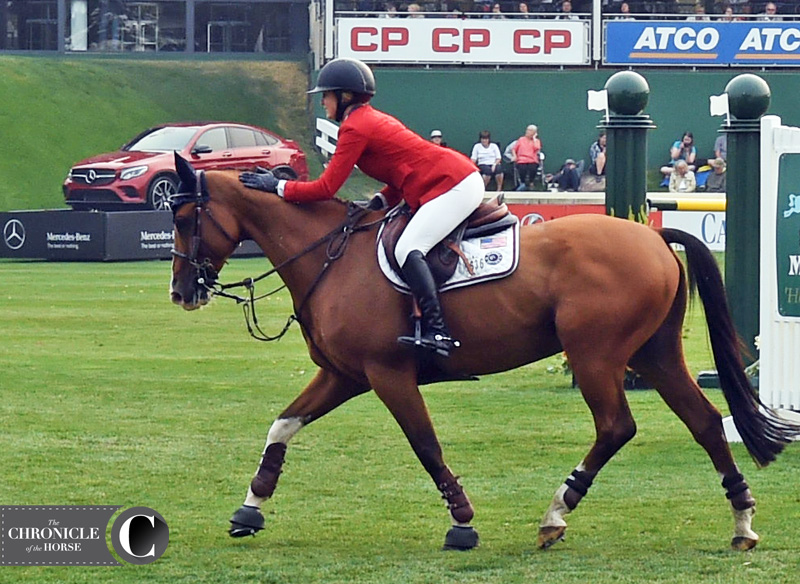 Keenan is juggling her junior year studying the science of history at Harvard University (Mass.) with showing. She hadn't even touched a horse between the time she helped the U.S. team win the Nations Cup at the Dublin CSIO on Aug. 9-13 and when she arrived at Spruce Meadows. The team at Cian O'Connor's stable kept her horses in top shape and ready for her. "I just have to come to the show, make sure my head is right. That's something I never would have dreamed was possible, so I'm extremely grateful that I can go to school and still be competitive," Keenan said.
Farrington won't be showing on Saturday. With her win in the Friends of the Meadows Cup, Gazelle is done for the week and Farrington has Voyeur aimed at the $3 Million CP International Grand Prix on Sunday. "I think it's on every rider's list of classes they want to win. It is big prize money, but it's not all about the prize money. It's about the prestige of the class and we all come here trying our best," he said. "You need a little luck on that final day, but I'm bringing a very good horse to it and hopefully we'll have a little luck."
Important links:  Full results of the Friends of the Meadows Cup  | all the COTH Spruce Meadows coverage | orders of go and results  | live results  | live streaming