Harrisburg, Pa.—Oct. 19   
The phrase, "Ride by the seat of your pants," has endured the test of time for a reason—and Katie Dinan showed its wisdom in Harrisburg for the $40,000 Pennsylvania Big Jump. As the last of 40 competitors to qualify for the 10-rider jump-off, the 24-year-old and Dougie Douglas had the advantage of finishing out the night as the final ride.
She had a game plan with strides counted and turns accounted for, and the goal was to best Paulo Sergio Mateo Santana Filho and Taloubet's time of 33.60 seconds. But then, when actually on course, the plan changed ever so slightly.
"I thought 'OK I'm going to do those strides,' " said Dinan, "and then I turned back so fast on [fence] 3 that I thought no way I'd get the six [strides]. And I did seven there. And then I jumped the double and then I turned so fast into the last, I actually did eight [strides] instead of seven there. So I did two more strides than maybe was my perfect plan. But his turning was so good and he was so on it that it ended up being faster."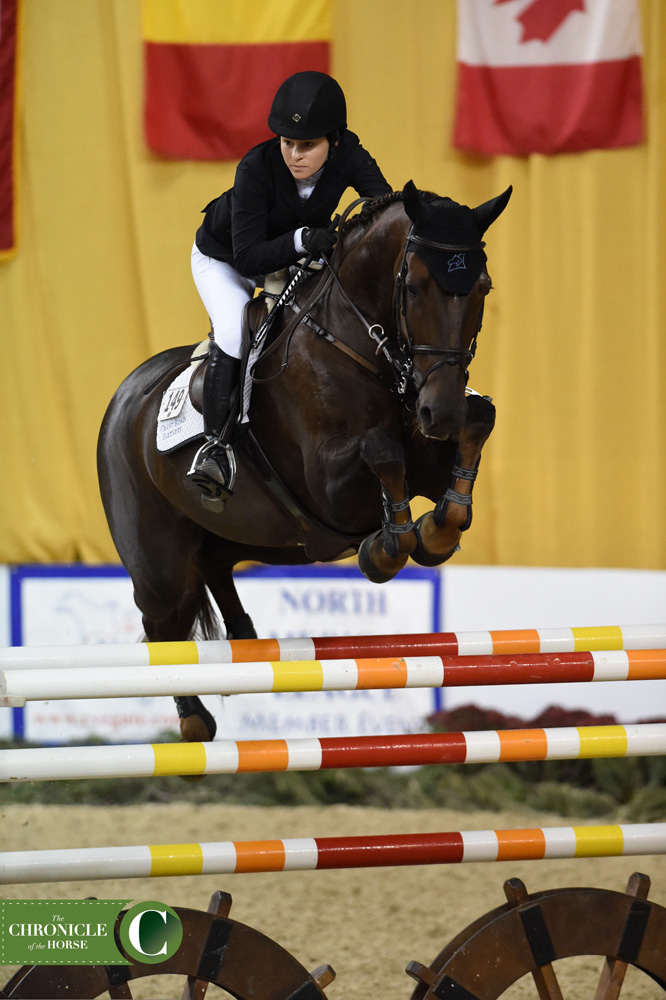 But despite the additions, Dinan still passed the buzzers with 0.32 seconds to spare.
"I think you have to kind of see how the jumps come out of the turn and then think quickly," said Dinan. "And if it doesn't add that much time, you quickly add another stride—because sometimes it's whatever is most efficient for you. Of course in the jump-off, that's 33 seconds, you have to make some split-second decisions. But if you have a horse that's super game, and ready to listen to you and is trying his best, that makes it a lot easier."
Having shown here since 2003, Dinan has progressed through the divisions from the ponies, to the juniors and equitation finals to the jumpers. And while her first Harrisburg blue came with a large pony named Keep 'Dreamin', Dougie Douglas gave Dinan her first victory in an open jumper class.
Dinan bought "Dougie" in late 2015; the liver chestnut had extensive mileage in grand prix classes and Nations Cups with British rider Holly Gillott. (Go Behind The Stall Door With: Dougie Douglas.)
"It was my first indoor show with him [last year] and he was sixth in the grand prix," said Dinan of the 12-year-old Irish Sport Horse. "I think I was one of the slower double clears so I was like, 'OK, Katie, come on! You've got to pick up the speed.' Dougie's always ready to go, it's me that's slowing him down.
"It's nice for Dougie because I think he deserves it," she continued. "He's a super horse and he has such a big heart."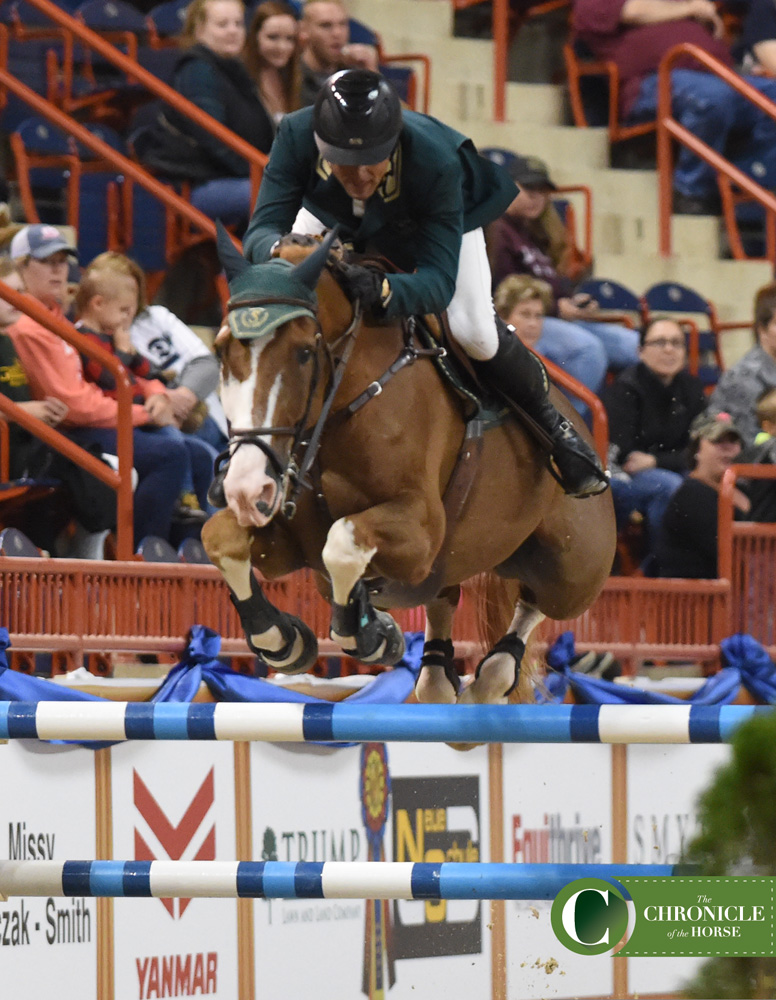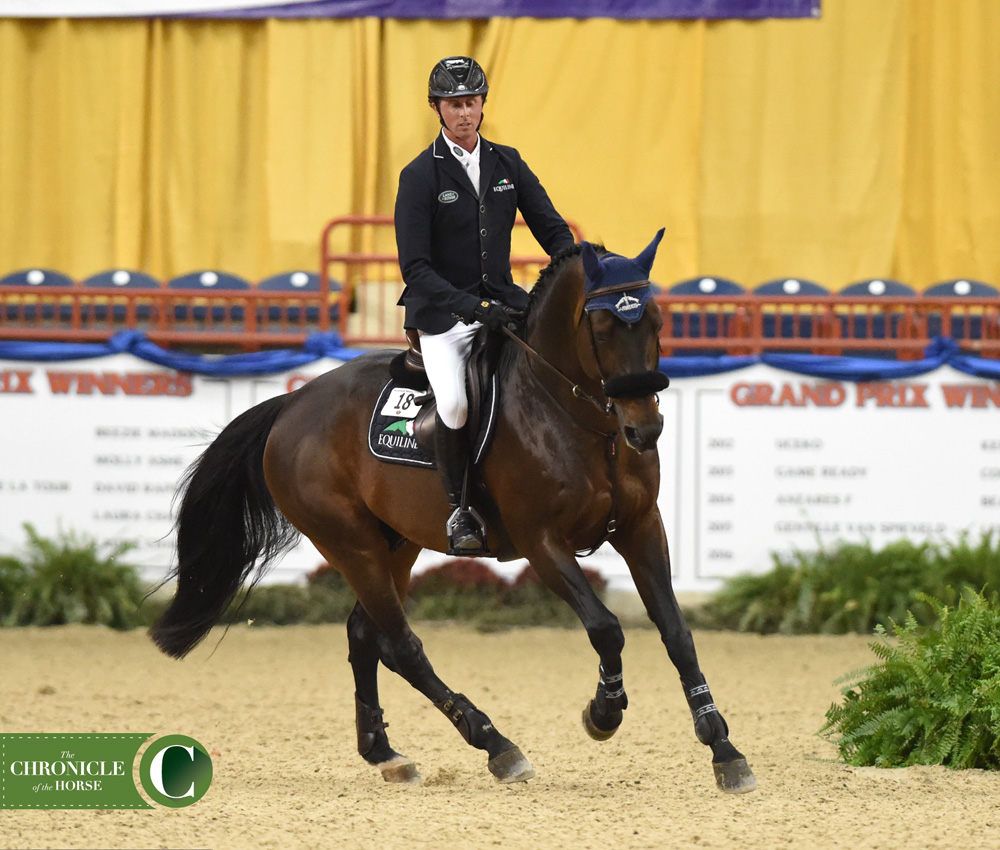 IMPORTANT LINKS:  All the COTH Pennsylvania National coverage  |  What You Need To Know  |  live results/order of go  |  live streaming  |  show website