Uniondale, N.Y.—April 29 
Show jumper Katherine Strauss is recovering after a hard fall from her gelding All In during the jump-off of the  Masters Two Equo 1.45m Grand Prix CSI2*, held at the Longines Masters of New York on April 28.
"The horse got tangled up in the rails of the oxer, and she got launched into the ground," said John Madden, who trains Strauss alongside Beezie Madden.
Strauss, 20, Southampton, New York, remained immobile for a short period after her fall. Beezie ran to her side and said Strauss was conscious when she reached her. Emergency medical professionals transported Strauss out of the arena on a backboard and took her to a local hospital.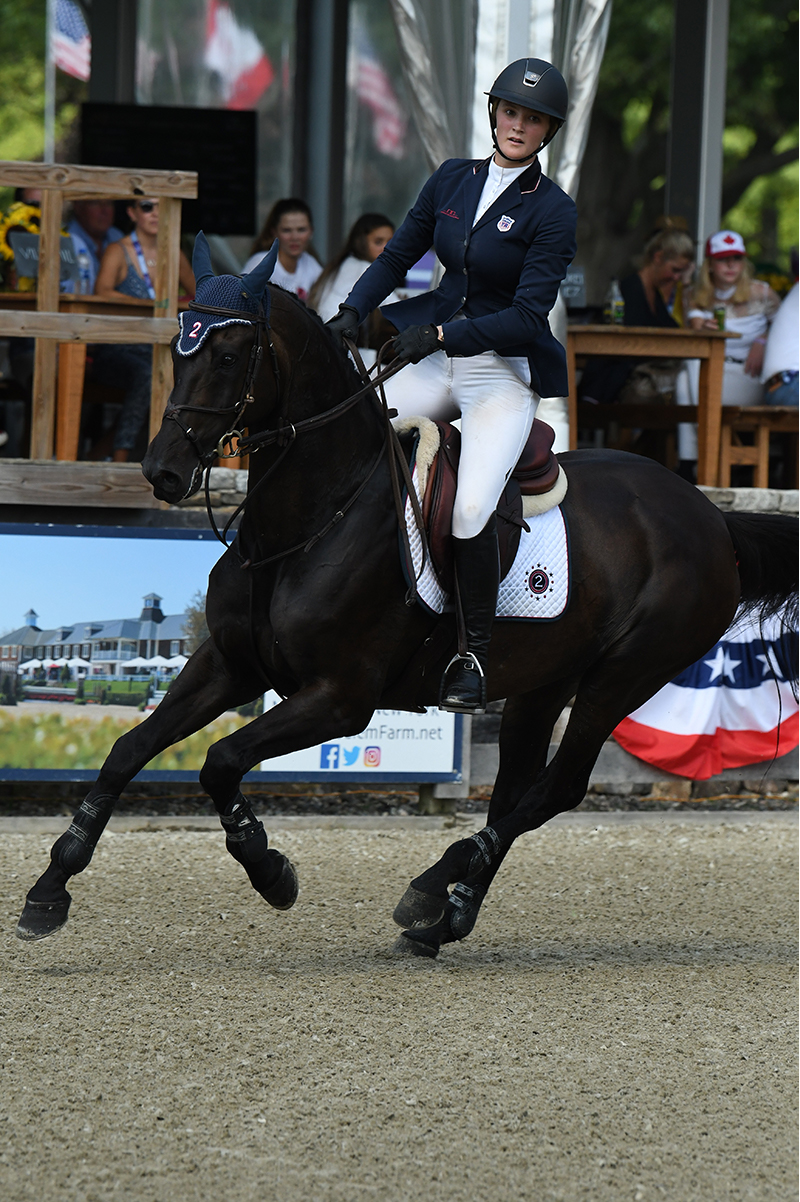 Beezie confirmed Strauss had no broken bones, and the Maddens provided an update via their official Facebook page regarding Strauss and All In on April 28.
The 14-year-old Dutch Warmblood was cleared by his veterinarians, and Strauss is recovering well. "Although all tests have come back fine, she will be observed overnight to be extra safe," read the statement. "We appreciate all the inquiries into how they are both doing and we are sure they will be back in the ring soon!"