Harrisburg, Pa.—Oct. 23
Heading into the jump-off for the $100,000 Forrester Farm Equipment Grand Prix De Penn National, Cassandra Kahle wasn't feeing like she was a shoo-in to win on Pyrenes De Louzes.
"Definitely one of my weaker points is going fast," she said. "I ride the hunters also, so learning how to go fast is a little bit tricky for me, so I just really wanted to try to ride smooth and not get too much on the brakes which I tend to do."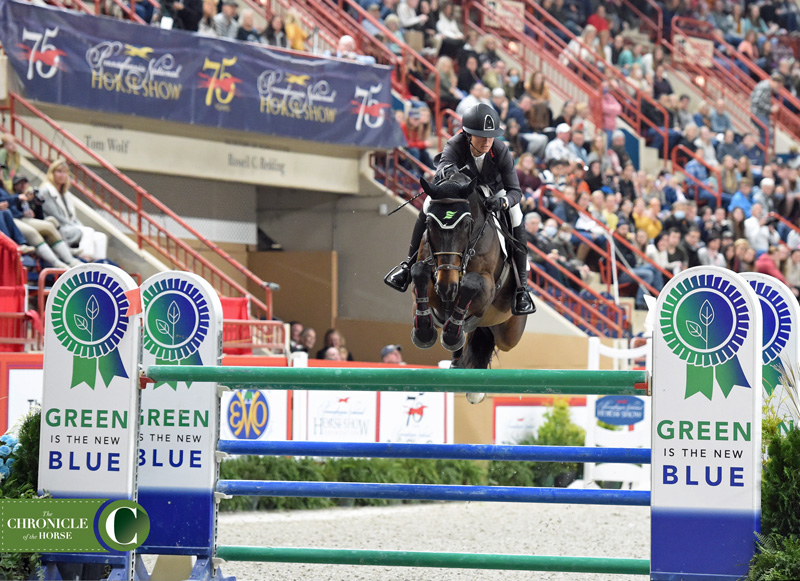 But Kahle put in a speedy clean round on the horse owned by Redfield Farm to overtake the previous leader, Kaitlyn Williams and Cassio Melloni.
"Everywhere I felt like I was pretty tight on my turns," said Kahle, 29. "I definitely try to give him a little time at the jump, but for the most part if I could be as tidy as I could in my turns, I think that's where I got [the edge]."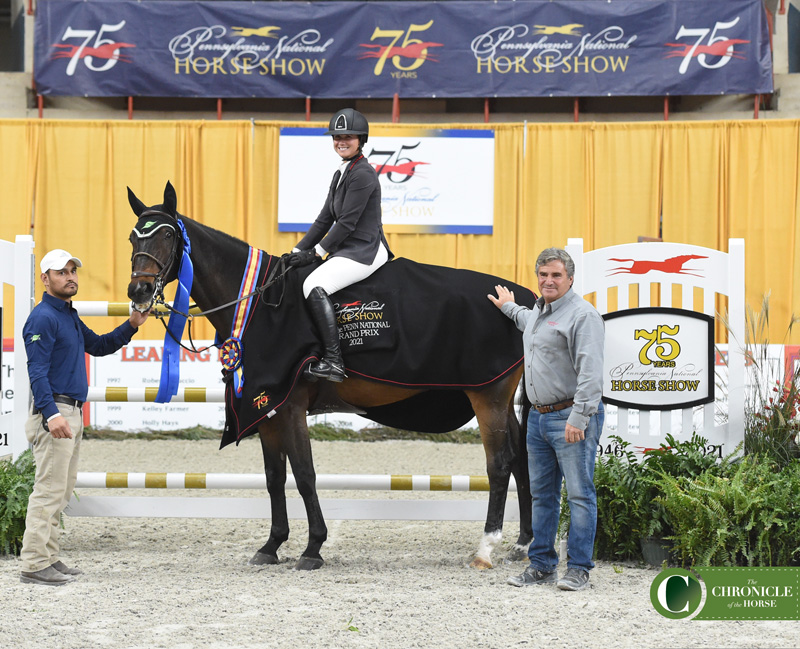 When the final pair, Evan Coluccio and Egalini, failed to go clear Kahle claimed blue at the feature class at the Pennsylvania National Horse Show. Williams took second to boost her to the 1.40-meter open jumper championship at the show and Laura Chapot on Chandon Blue took third, in addition to the Leading Open Jumper Rider award.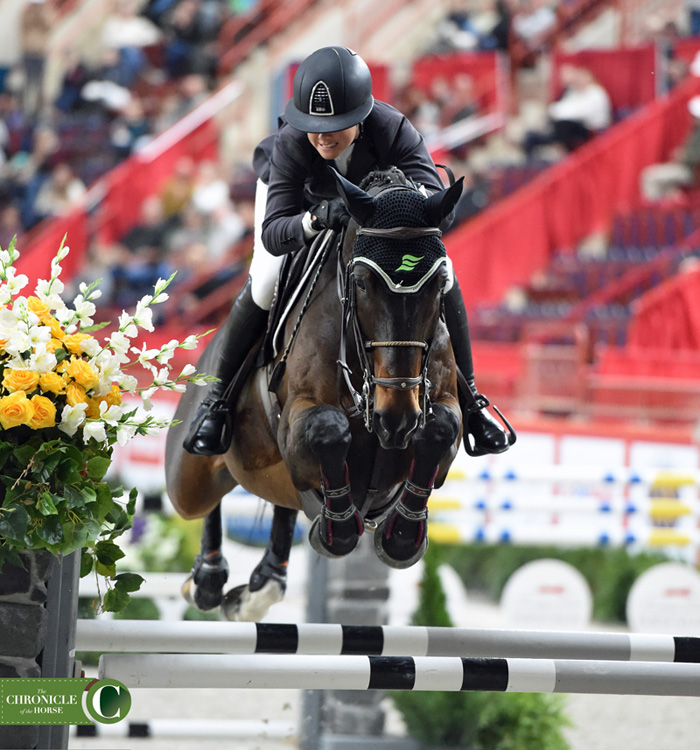 Course designer Manuel Esparza set the track for tonight's riders.
"I thought the course designer did a really nice job," Kahle said. "The time allowed was just tight enough. On my first horse I had a time fault. It was actually really nice that I got to go on two horses. I got to get a feel for the course and realize that the time was actually a little tighter than I was expecting, and I think that definitely helped me jump clear on 'Pyro.' "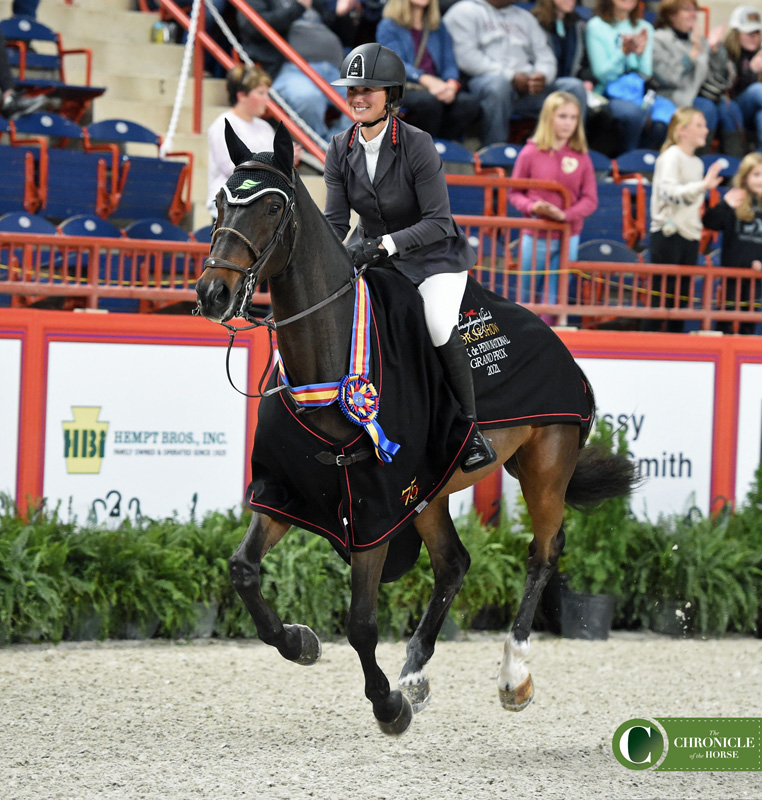 Kahle, Ocala, Florida, has had the ride on the 18-year-old Selle Français gelding since 2016.
"It's a bit of an emotional win because I don't know how much longer we're going to have him in the show ring, but we plan on having him for the rest of his life in Ocala,"  Kahle said. "I've jumped a lot of my first grand prix [classes], first [Fédération Equestre Internationale classes on him.] He's been a real teacher to me. I don't know if I'll ever replace him. He's kind of one of those once in a lifetime horses. He's pretty special."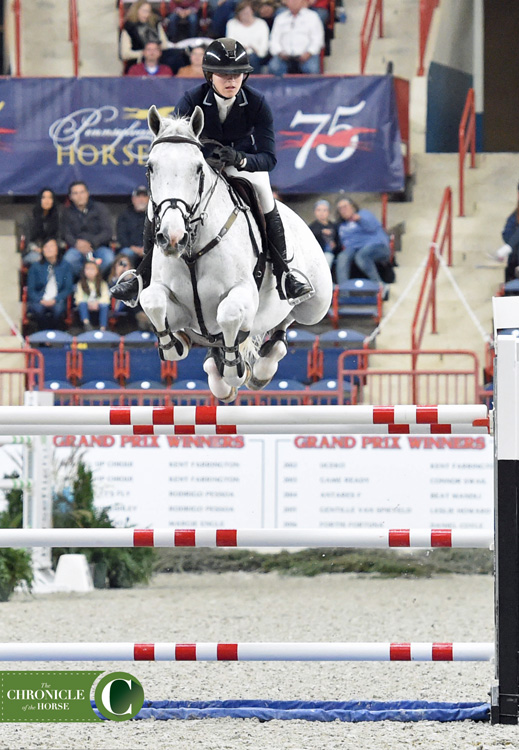 This win marked Kahle's best performance at the Pennsylvania National yet.
"I've jumped my first FEI classes here back in 2016; I did the U25s on him," said Kahle. "From there I had a little bit of a bumpy road getting to know indoors. I didn't show jumpers as a junior, so walking right into the 1.40-meter [classes] and the open divisions was a learning curve. So I think being able to come back here and have a strong show like this and result like this was really extra special."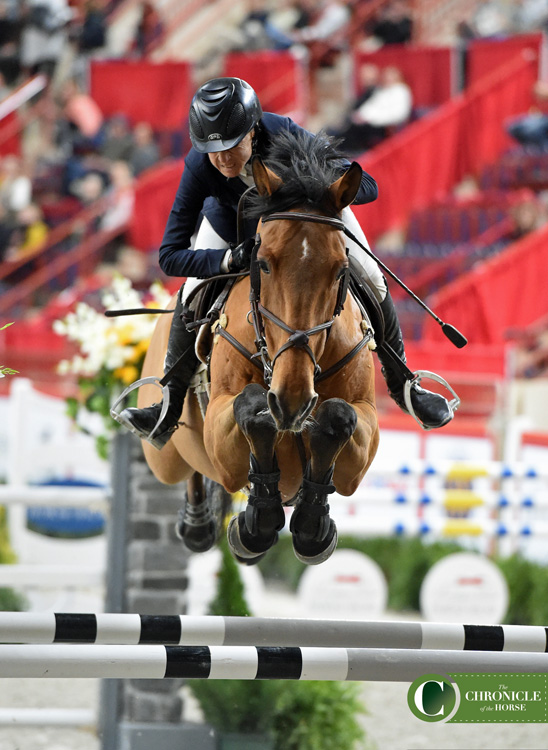 Kahle has been riding for Emil Spadone's Redfield Farm since 2013, coming from her mother Natasha Brash's Silver Fox Horse Sales in Langley, British Columbia. She started out as one of several riders, but now has worked her way up to being the main rider in both the hunter and jumper rings.
"It's really been an amazing opportunity," she said. "It's everything I hoped for as a kid."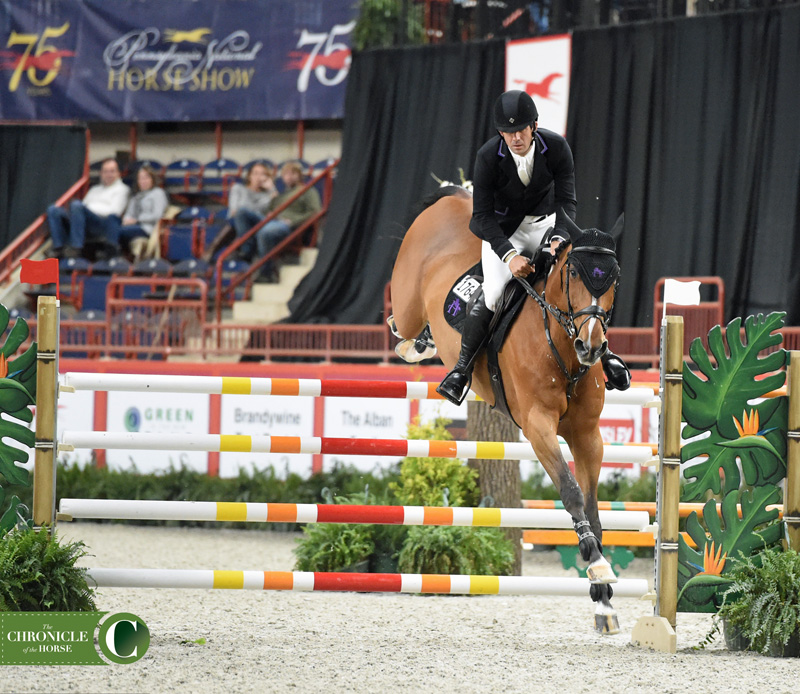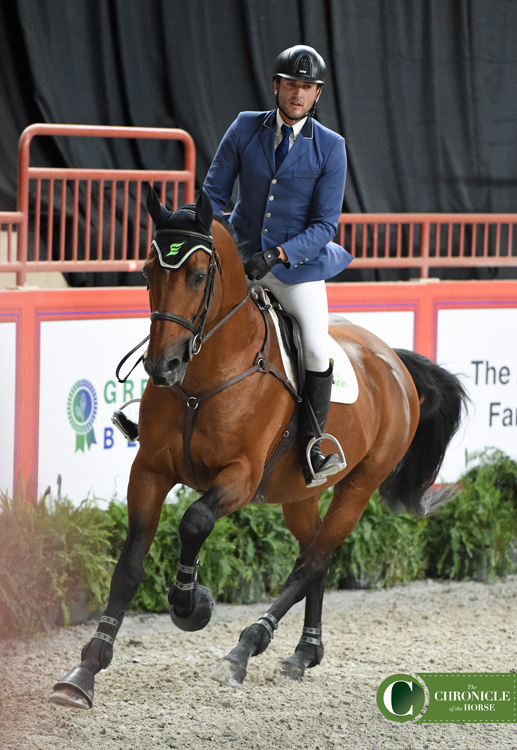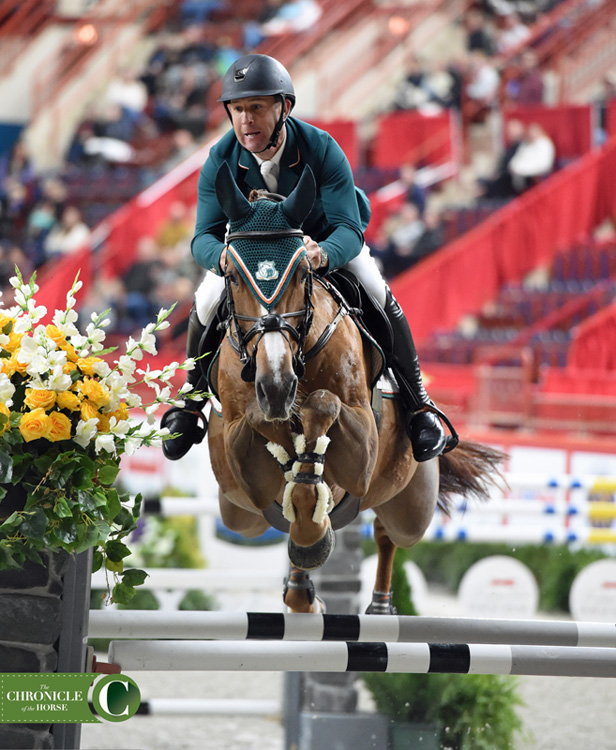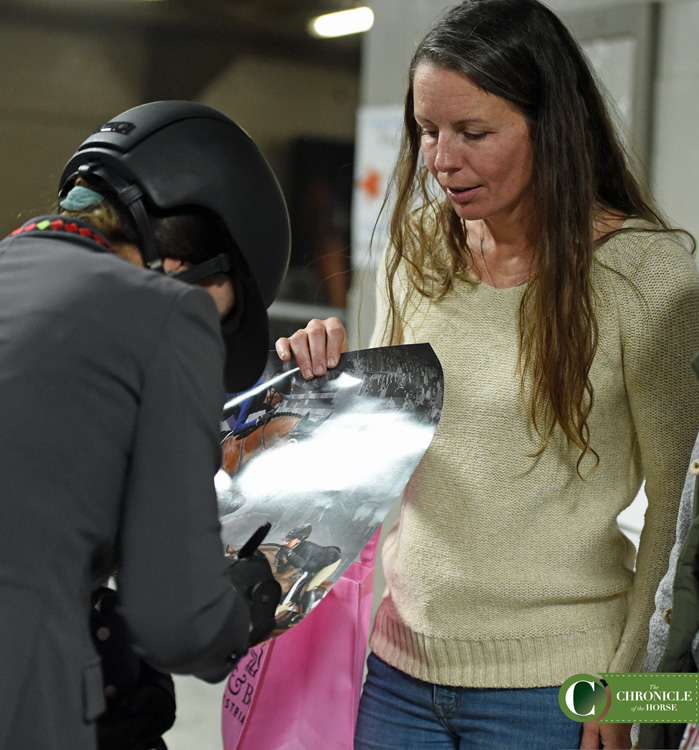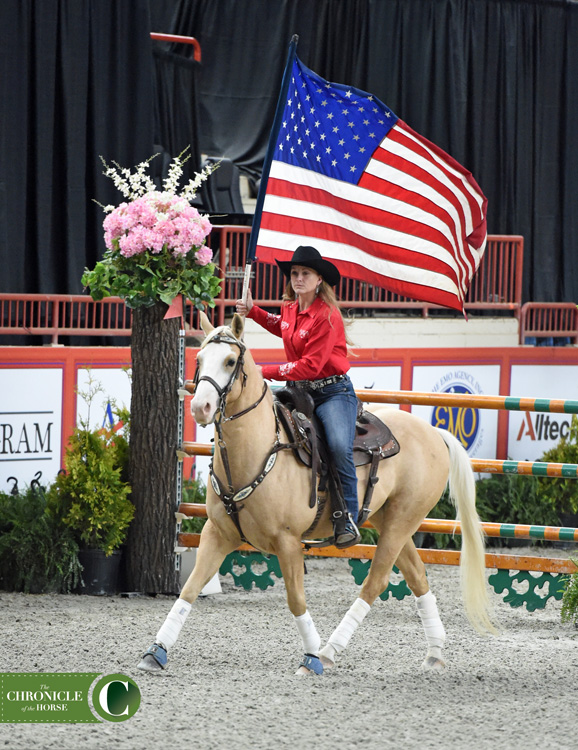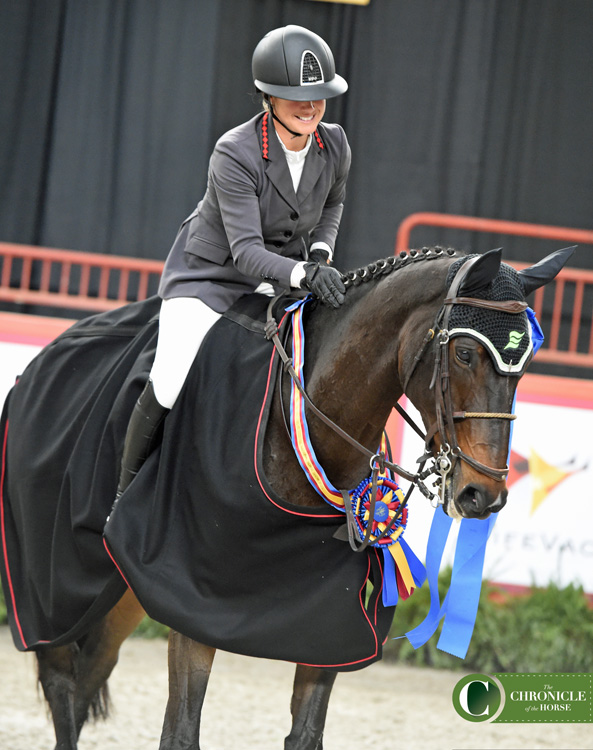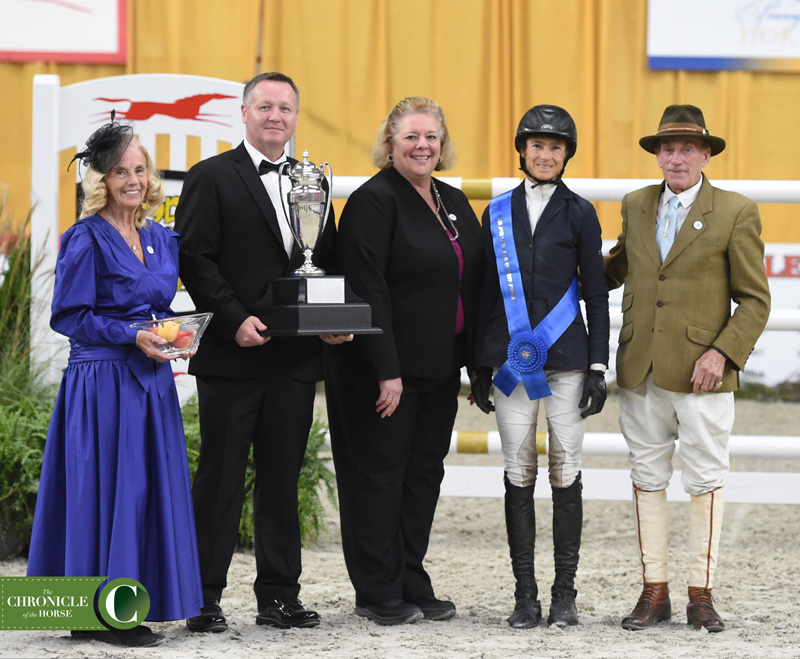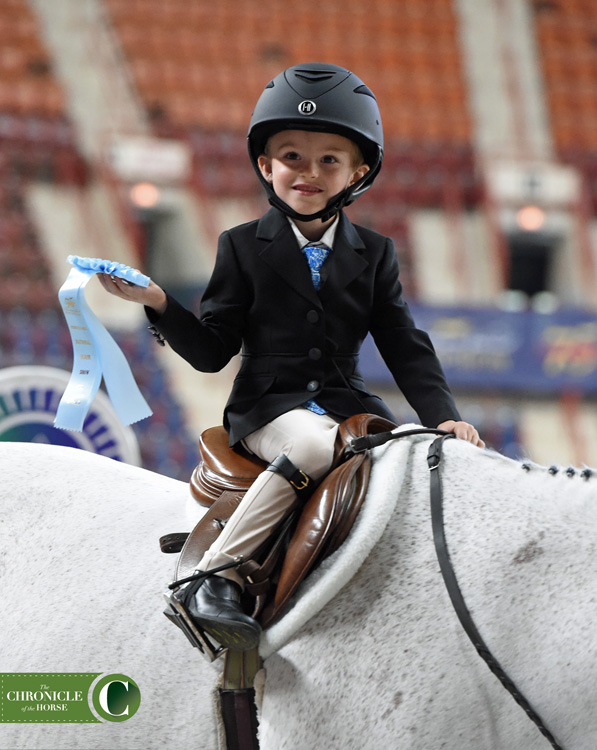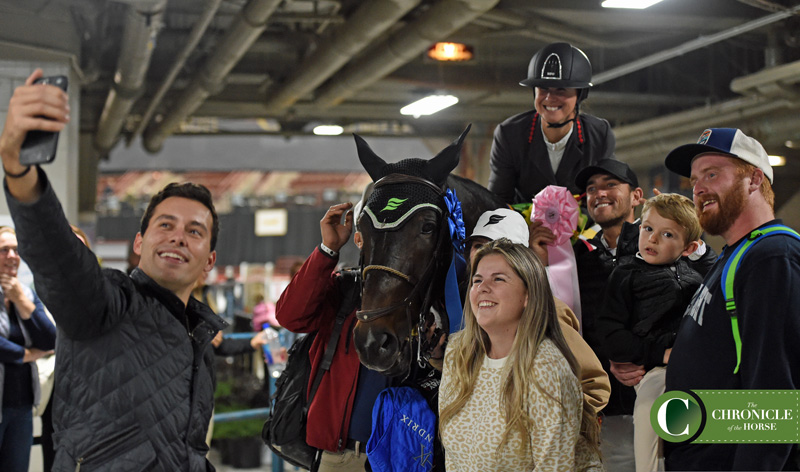 See full results here. Want more Pennsylvania National? The Chronicle will be on the scene through grand prix night bringing you photos and stories. Plus see more analysis from the Pennsylvania National in the Nov. 8 issue of The Chronicle of the Horse magazine.