Devon, Pa.—March 25
Things didn't go entirely to plan for Tanner Korotkin in the first round of the junior jumpers at the Devon Horse Show on Thursday, March 23. He pulled two rails apiece on both Armagedon and Analyze This. But he regrouped, put the disappointing performance out of his mind and turned his luck around. He topped Friday night's class with Armagedon and then followed it up with a win in tonight's $20,000 Show Jumping Hall Of Fame Junior Jumper Classic to take home the division championship.
"It feels great," he said. "My horse, he came out yesterday and jumped two clear rounds, super fast. And it feels great that he was able to come out here today and go just as fast if not faster and still keep the jumps up and still give me his best."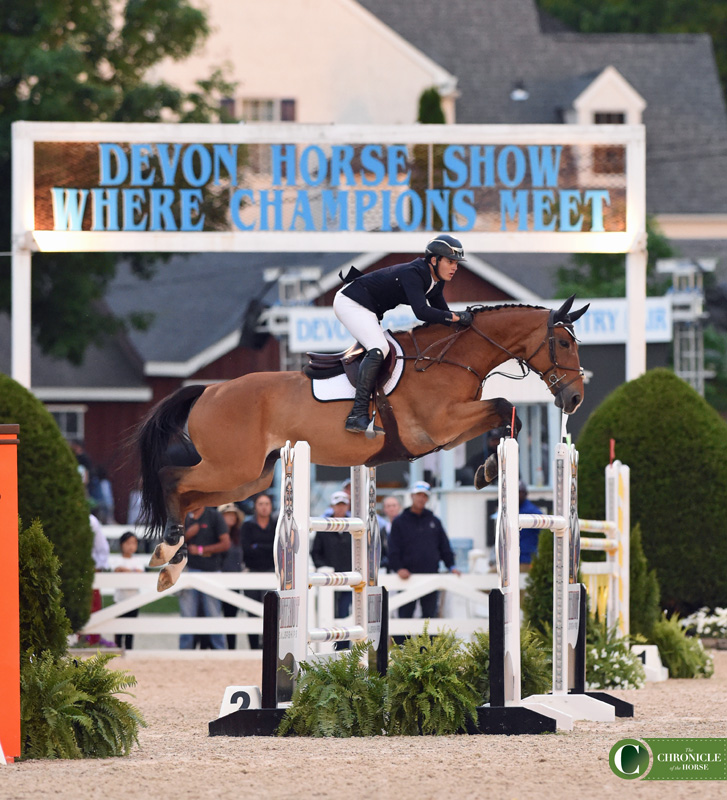 But the 17-year-old from Wellington, Florida, had his work cut out for him if he wanted to take home the top prize tonight. Eight pairs qualified for the jump-off, and of those, there were three clear rounds. Korotkin was lucky enough to go last in the jump-off, so he knew exactly what he needed to do.
"I wasn't too sure; Mimi [Gochman] was extremely fast," he said. "I knew I just had to be tight. I'm not as fast off the ground, so I knew I had to keep it a bit tidier especially after the combination, a little tighter to the jump on the end, and I thought I could do it, and it ended up working out."
Korotkin stopped the clock in 37.50 seconds, significantly faster than Gochman's 39.00 seconds aboard Street Hassle BH to relegate her to second. Paige Matthies took third with Climbus.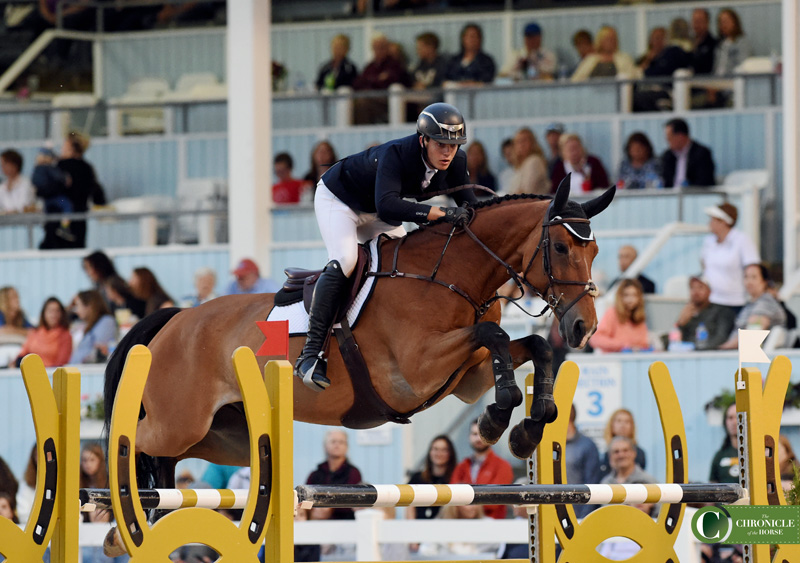 Jimmy Torano first put Koroktin on Armagedon, a 14-year-old Dutch Warmblood (Solitair—Ulana II, Cavalier) in the summer of 2018, and the pair instantly clicked. At the beginning of this year, Korotkin purchased the gelding for himself.
"I've loved this horse from the beginning," said Korotkin. "He's exactly the type of horse that I want. He takes me to the jump, holds his head up high, and I'm able to keep my reins short, keep his head up and keep holding him off the jumps, and he just keeps jumping higher and higher. Me and this horse have gone a long way, and I have a great bond with him, and I'm looking forward to the rest of the shows with him."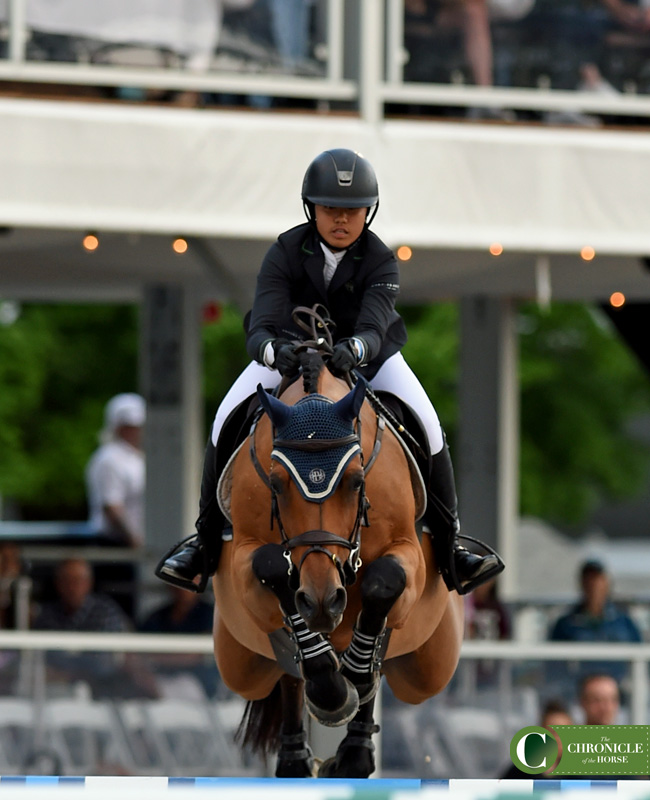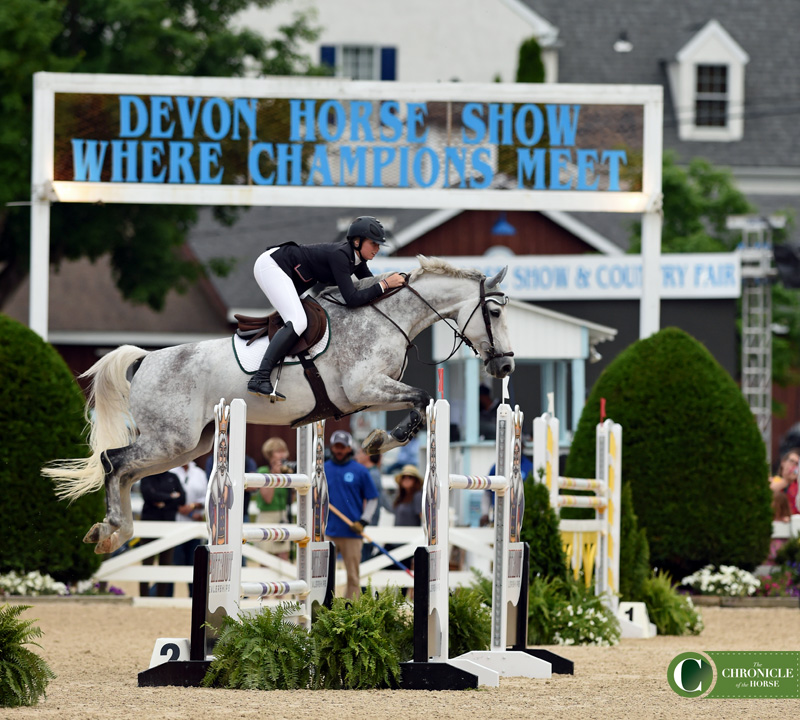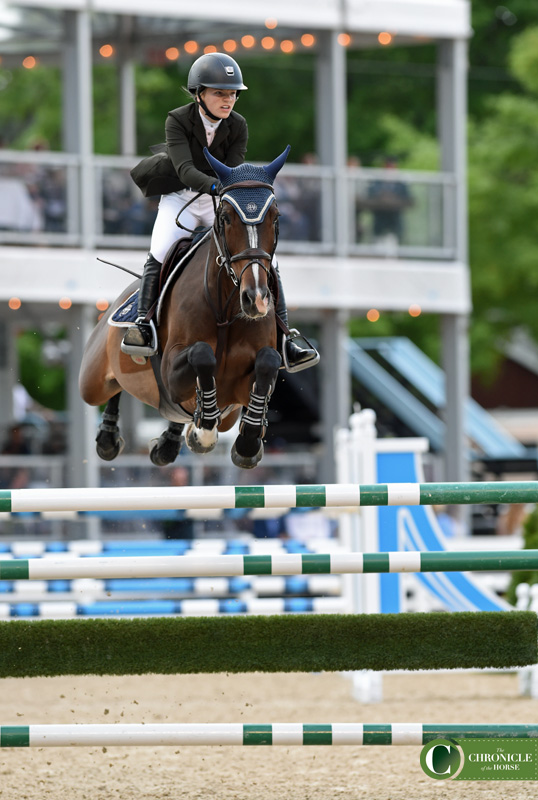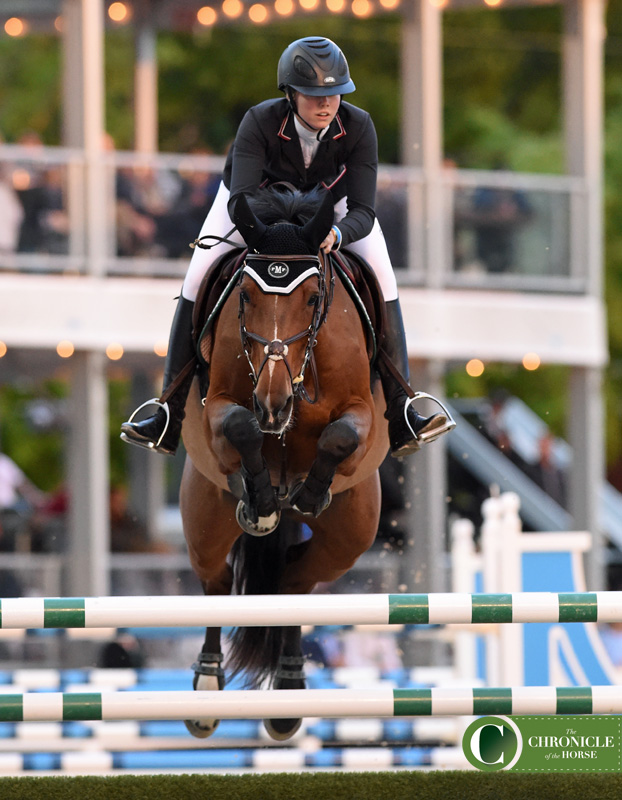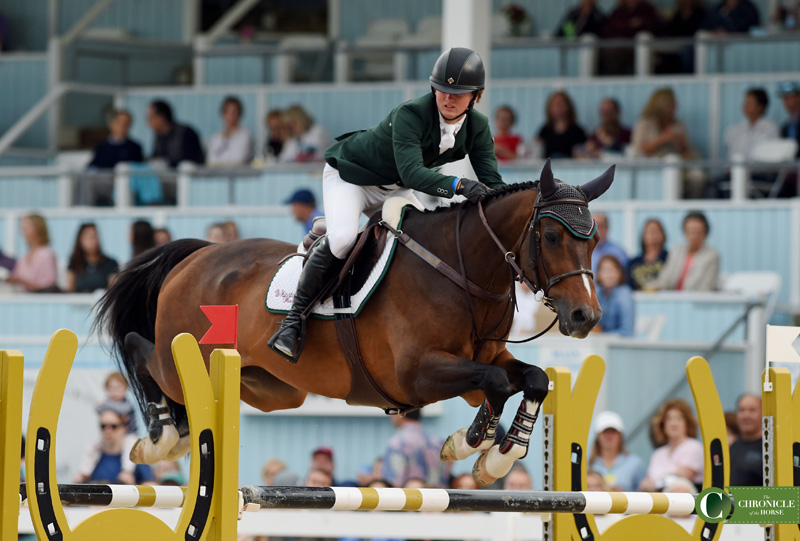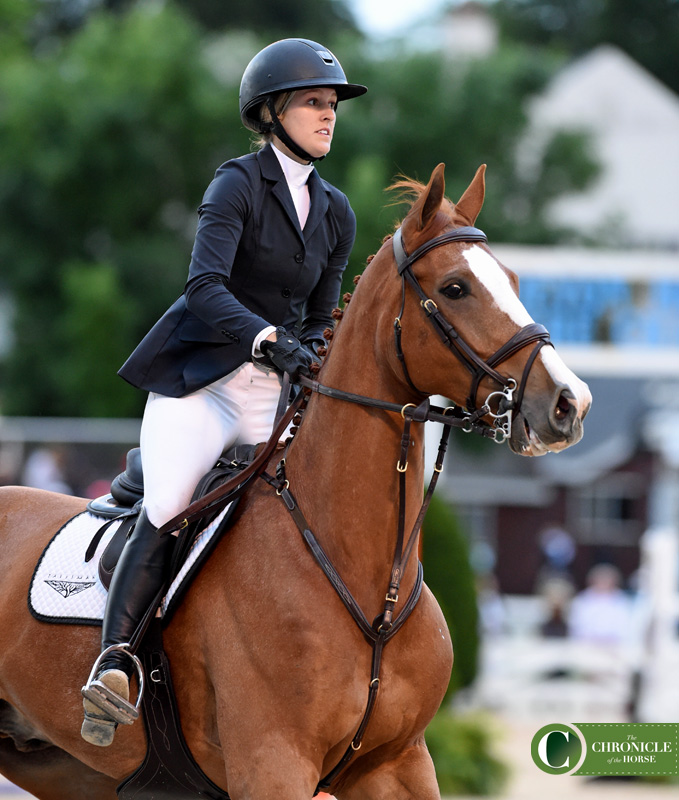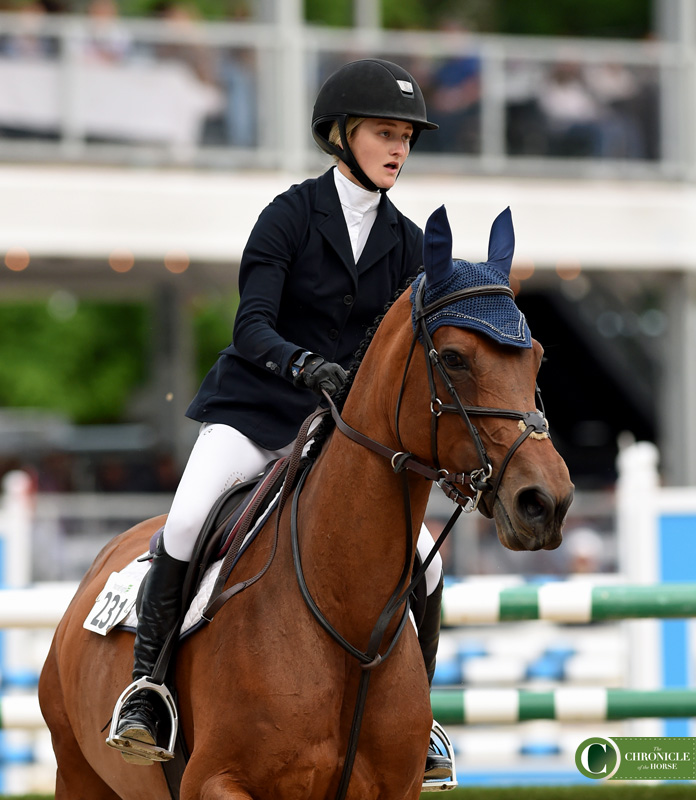 The Chronicle will be on site all week bringing you beautiful photos, daily reports and more. Don't forget to pick up a copy of the June 17 issue for more in-depth stories from the winners. 
Important Links: Devon Horse Show website / Order of go and results / The complete schedule of classes and exhibitions / Live streaming / All of the Chronicle's coverage