Lexington, Ky.—Oct. 30
Yes, that headline is a Cormac McCarthy reference. But the title is a little bit incorrect because mixed in with these pretty pictures are some pretty random thoughts from the National Horse Show!
The National got underway Tuesday with the first rounds of the professional hunter divisions, and BOY are there some fun pictures. The horses are fresh, and they're jumping like it.
While no championships were given out Tuesday, I'm going to declare Amanda Steege the winner of the day because she topped two different classes on two different horses—Zara won and was second in the two green conformation classes, and Lafitte De Muze won a 3'6″ green hunter class. (Truth be told, Amanda also wins because she's a very sweet person.) All photos by Ann Glavan.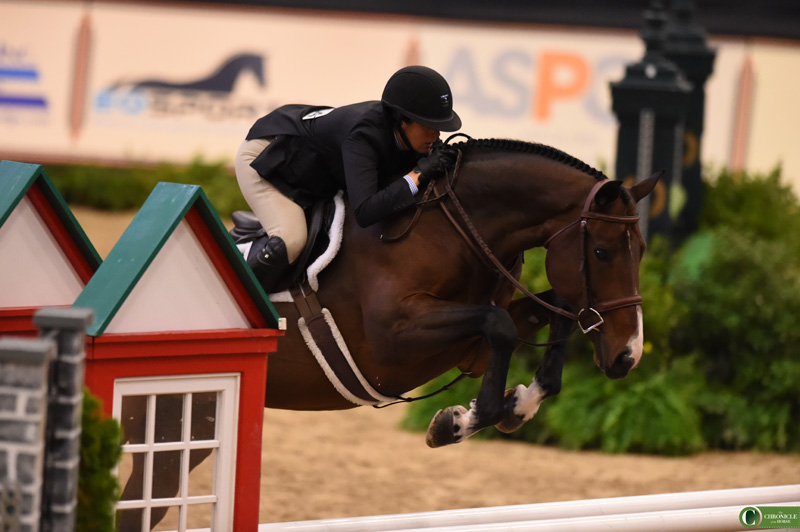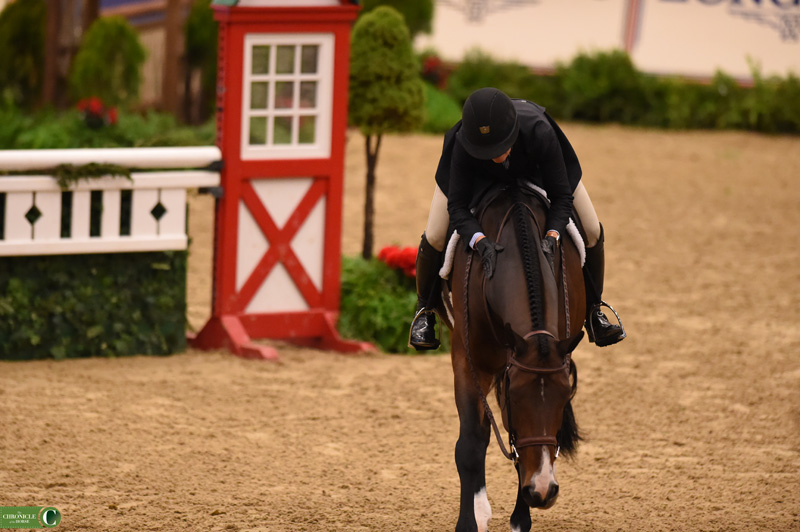 I mean, how can you not love this? All the blue ribbons to Lafitte and Amanda.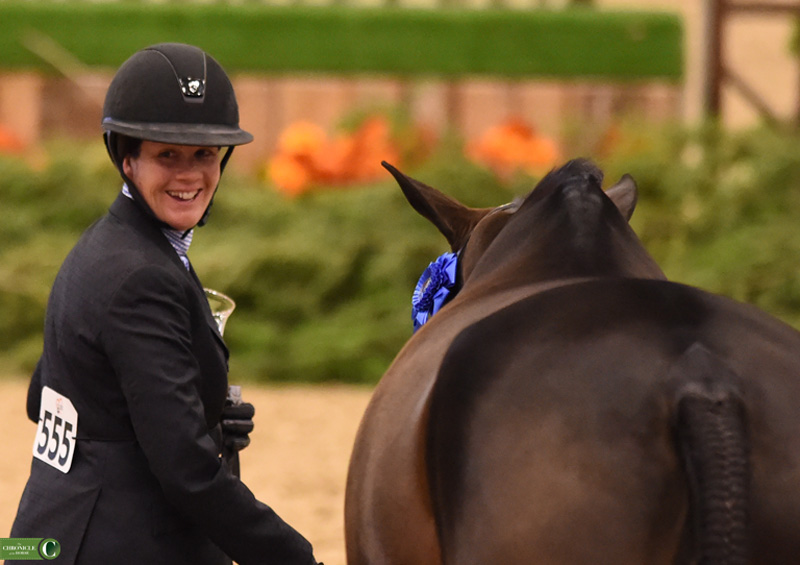 Amanda will be smiling all the way to the ribbon bank with all those blues.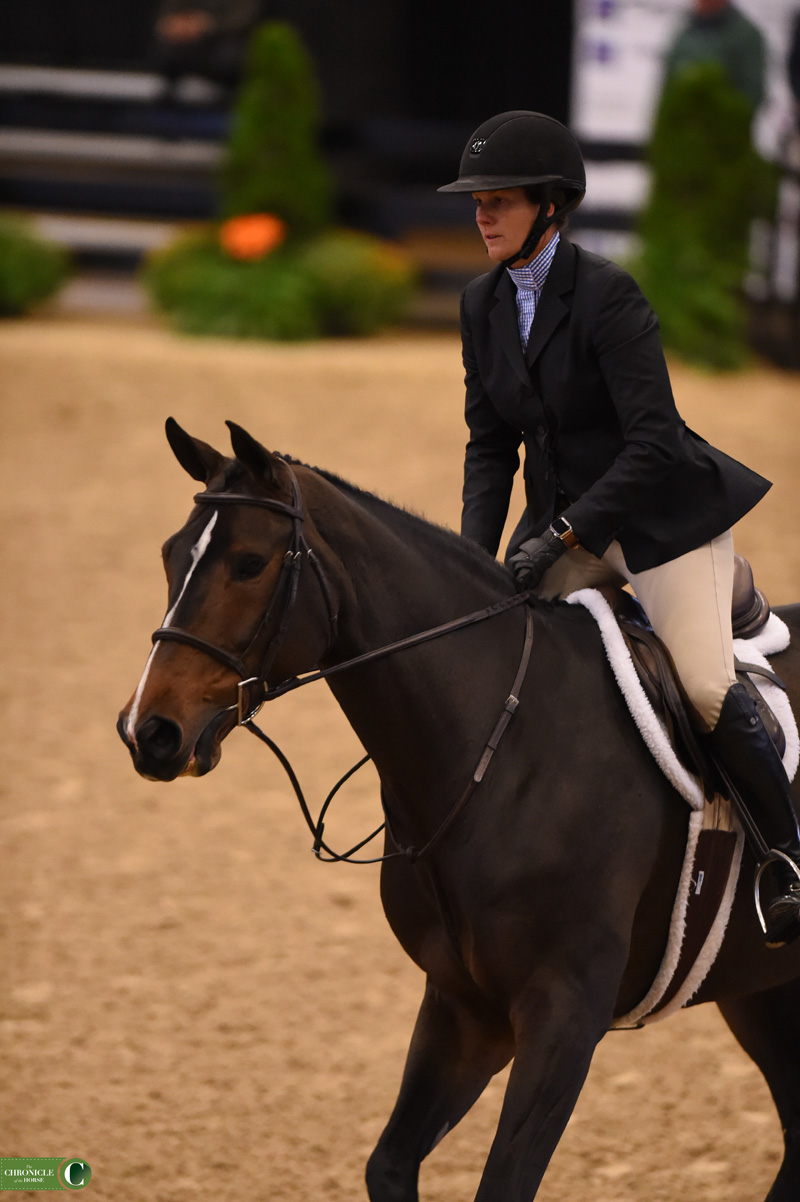 Did we need a fourth picture of Amanda in this article? Yes, because Zara's little face looks adorable in this one.
Fibonacci was owning the runner-up spot with Chris Payne in the irons. He collected two second-placed ribbons in the green conformation and another pair of red ribbons in the 3'6″ green hunter classes.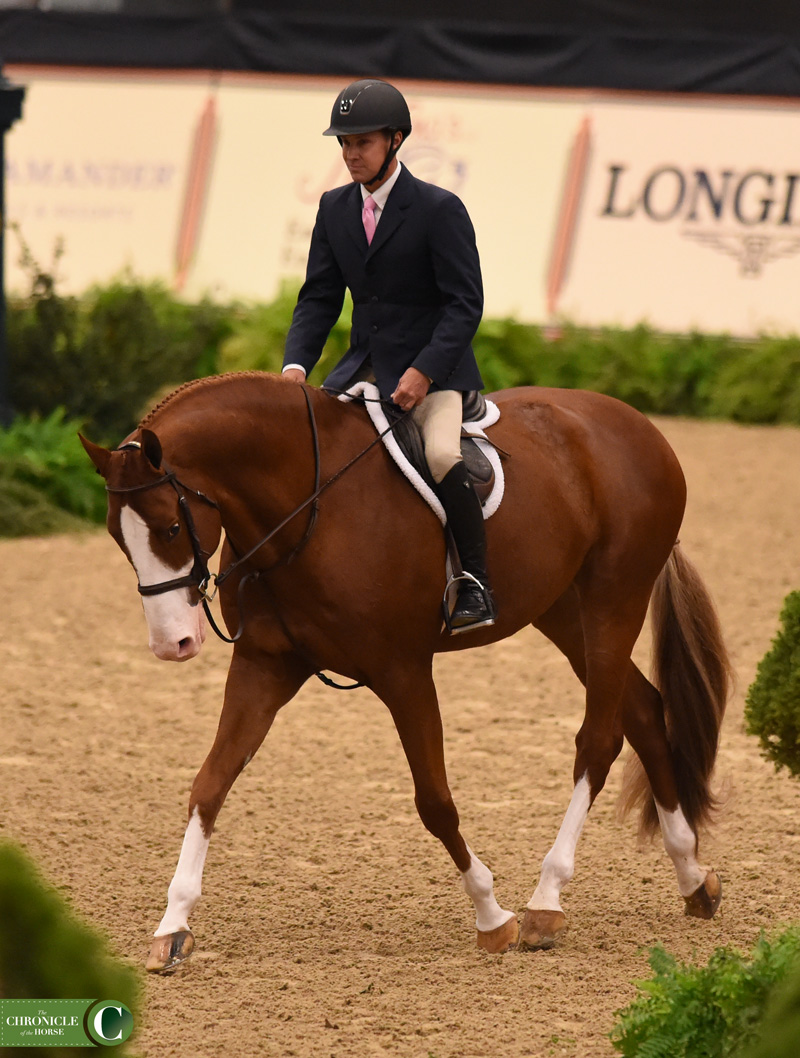 Talk about chrome—looks like someone found four matching socks in the laundry, and they are looking FRESH.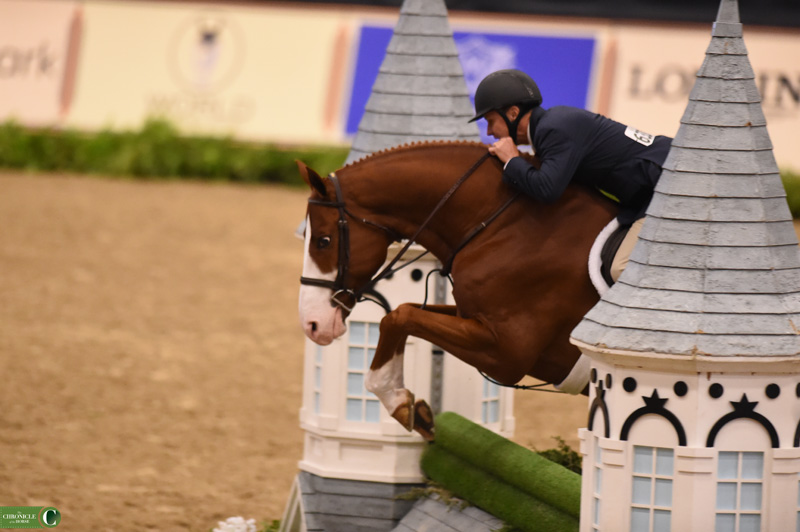 And he jumps like this to boot! Bonus points for this fence's homage to Churchill Downs.
If you want to cheer for an amateur riding against all the pros for tomorrow's open hunter championships, I've got two for ya! Up first is Kimberly Maloomian and Finch Hatton. She's rocking some old school rust-colored breeches for a change of pace in the modern hunter ring, and she once took her retired amateur-owner hunter to U.S. Dressage Finals (Kentucky). She's one cool cat! She placed sixth and eighth in her two green conformation classes with Finch today.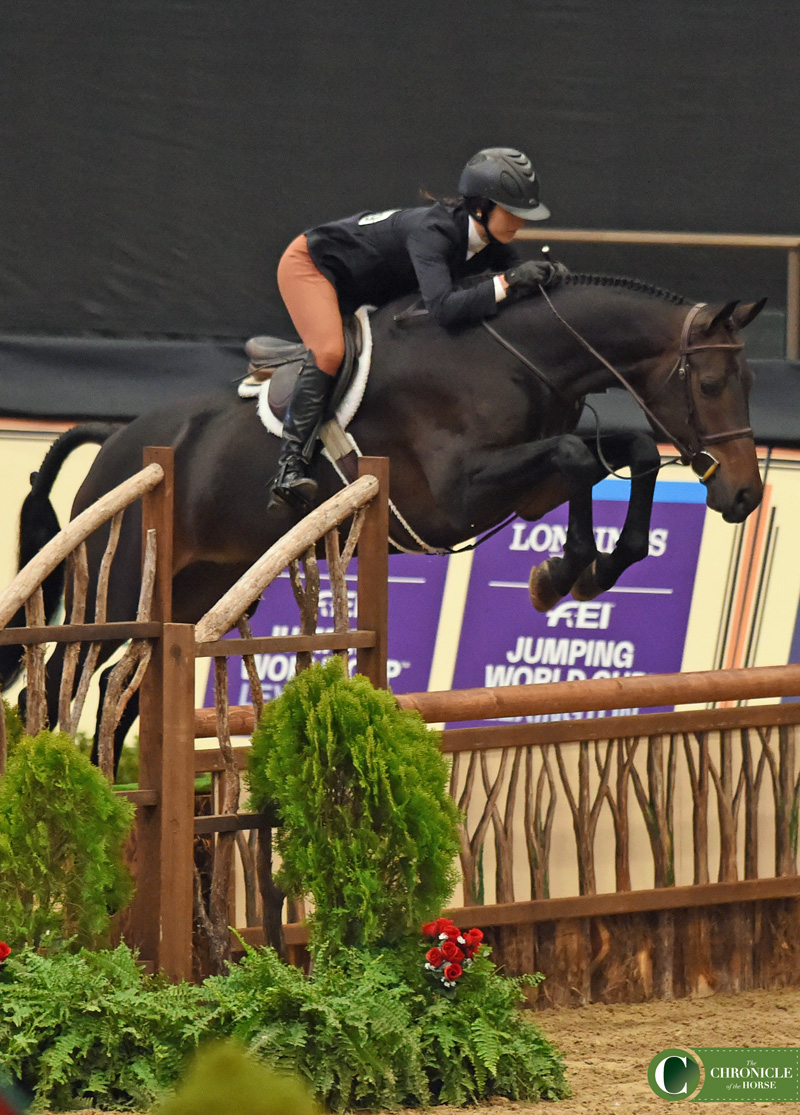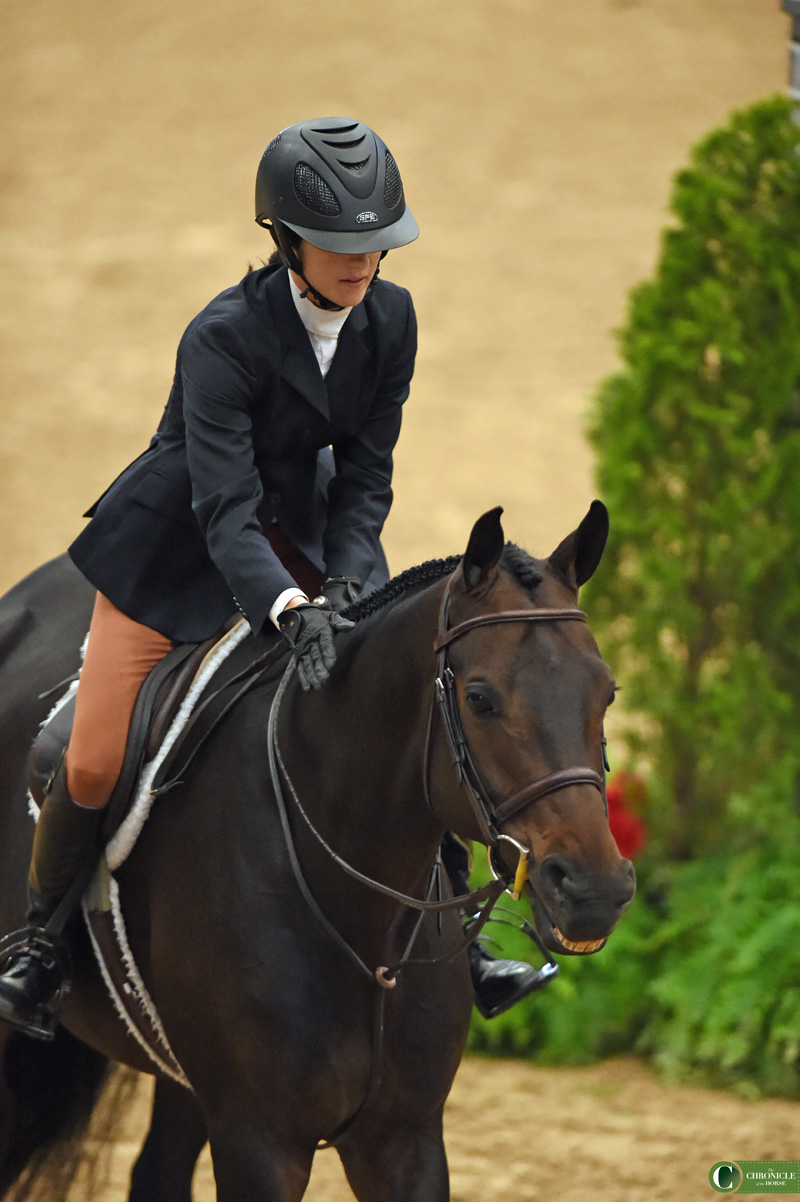 And then we have Lindsay Maxwell! Along with being a really top competitor on this circuit, Lindsay supports a lot of good causes with her eponymous charitable fund, including improving the lives of children with special needs, enabling access to educational opportunities, and providing care, compassion and protection to animals. So she's out there doing good in the world AND jumping around on this adorable horse, High Society? That's two thumbs up from us, Lindsay.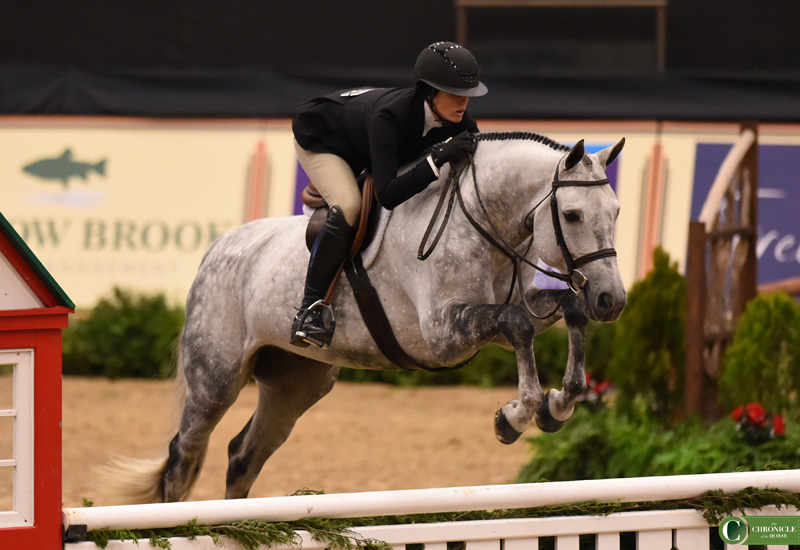 If you want to root for a hometown hero and junior rider in the open divisions, Daisy Farish is your girl. Her family is heavily involved in the Kentucky race horse industry, and she rode a few different horses in the open divisions today. Semi-related, she has a jumper named Great White that she calls "Bruce" in the barn, and if you don't get that awesome "Finding Nemo" reference it's time to schedule a movie night.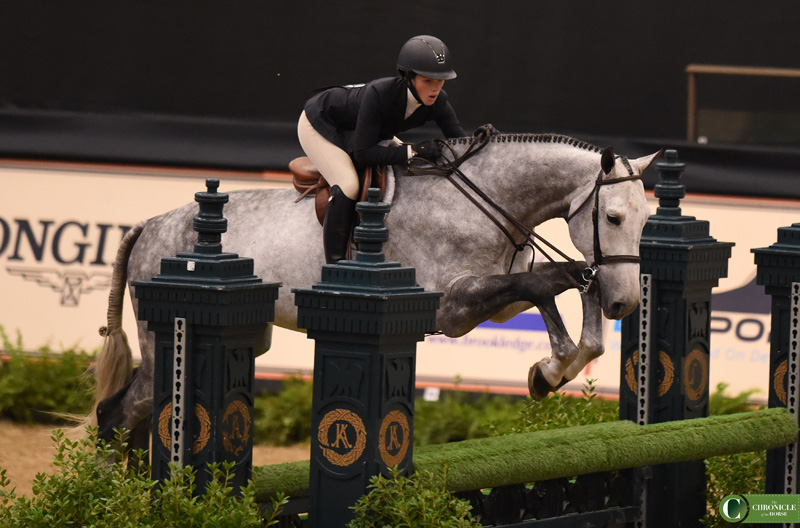 Scott Stewart won one high performance conformation class on Private Life (pictured below) and one on Lucador. If you could build a superhorse with the best parts of different horses, I would for sure be taking Private Life's neck because it's out of this world.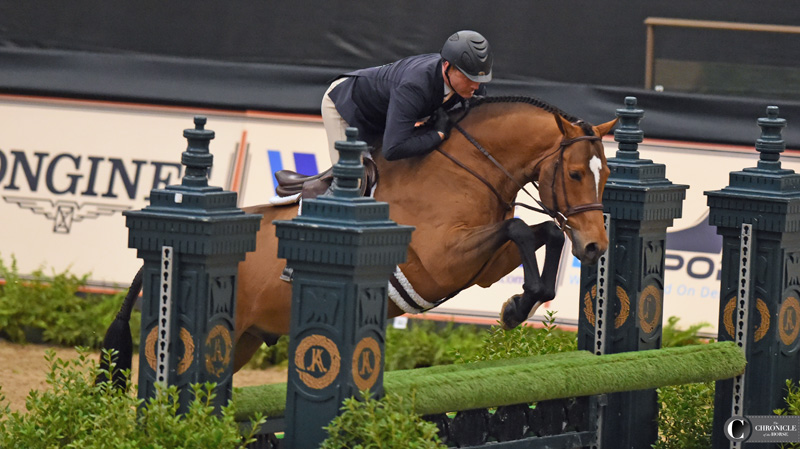 Tori Colvin and Private Practice won the 3'9″ green hunter handy class today.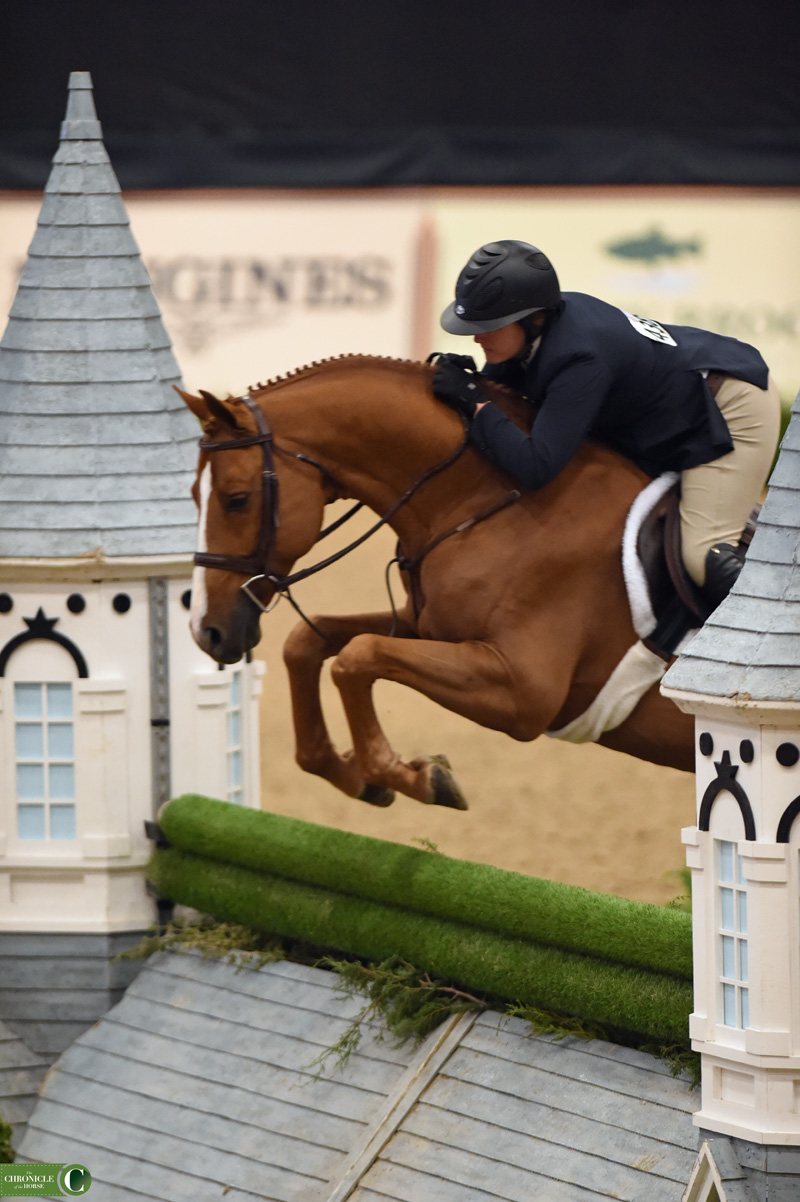 Mindful took the win in the high performance handy class with Holly Orlando in the irons, and really how can you not love this horse? He looks like he galloped right off the pages of "Black Beauty."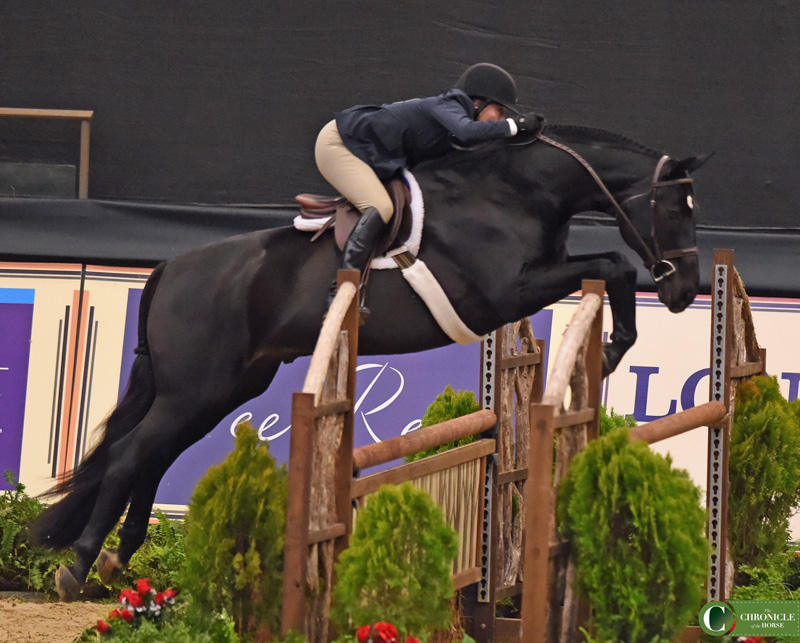 Click here for full results from Tuesday, and check back tomorrow for a real news report on the open division champions.