Mill Spring, N.C.—July 6
When you're envisioning a dream hunter derby win scenario, it probably involves a proven, veteran horse. For the Tryon International Equestrian Center's $50,000 USHJA International Hunter Derby on Friday afternoon, Julie Curtin was mounted on Rebekah Warren's Cassico, a 7-year-old gelding who's usually cruising around the amateur-owner hunters.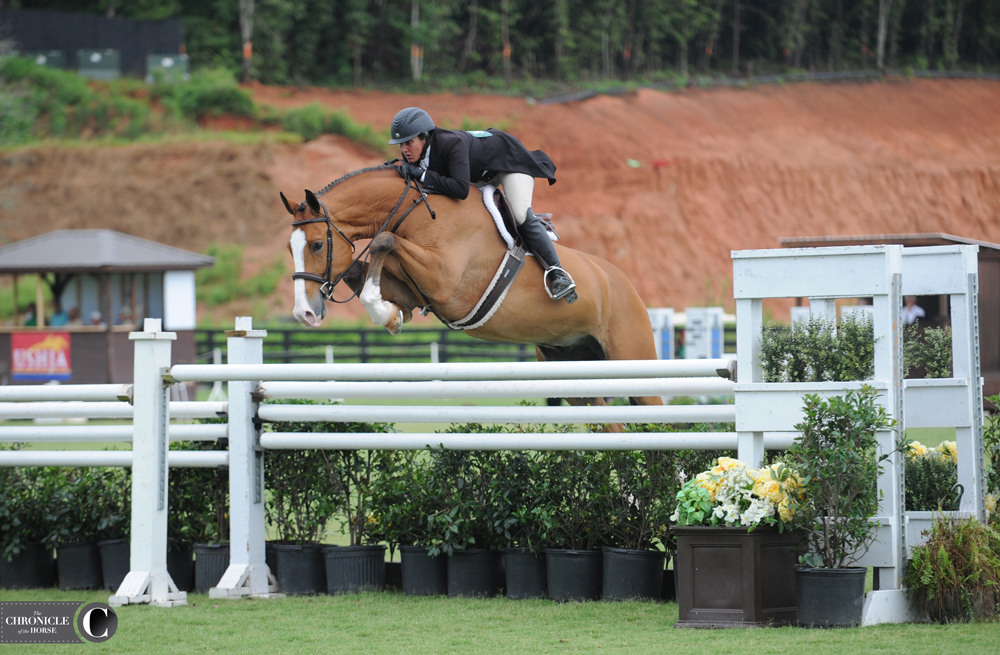 This dream of yours probably involves weather along the lines of a sunny, 75-degree day, right? After the class was delayed for an hour while a big thunderstorm rolled in to drench the showgrounds, the day was the coolest it's been in Tryon in a while, making some hunters quite frisky.
And then there's the field to contend with—the big money up for grabs brought out the heavy hitters. Kelley Farmer had four good horses in it; Aaron Vale and Monday Balous were coming off a win in the last derby held in Tryon, and some real stand-out pairs like Jennifer Bliss and Poker Face were also on the list.
No, this wasn't an ideal set up for Curtin and Cassico to jump up and score their first derby win, but that's exactly what they did.
"It feels awesome," Curtin said with a big grin. "We call him 'Cash' in the barn, like cash money, and he earned it today!"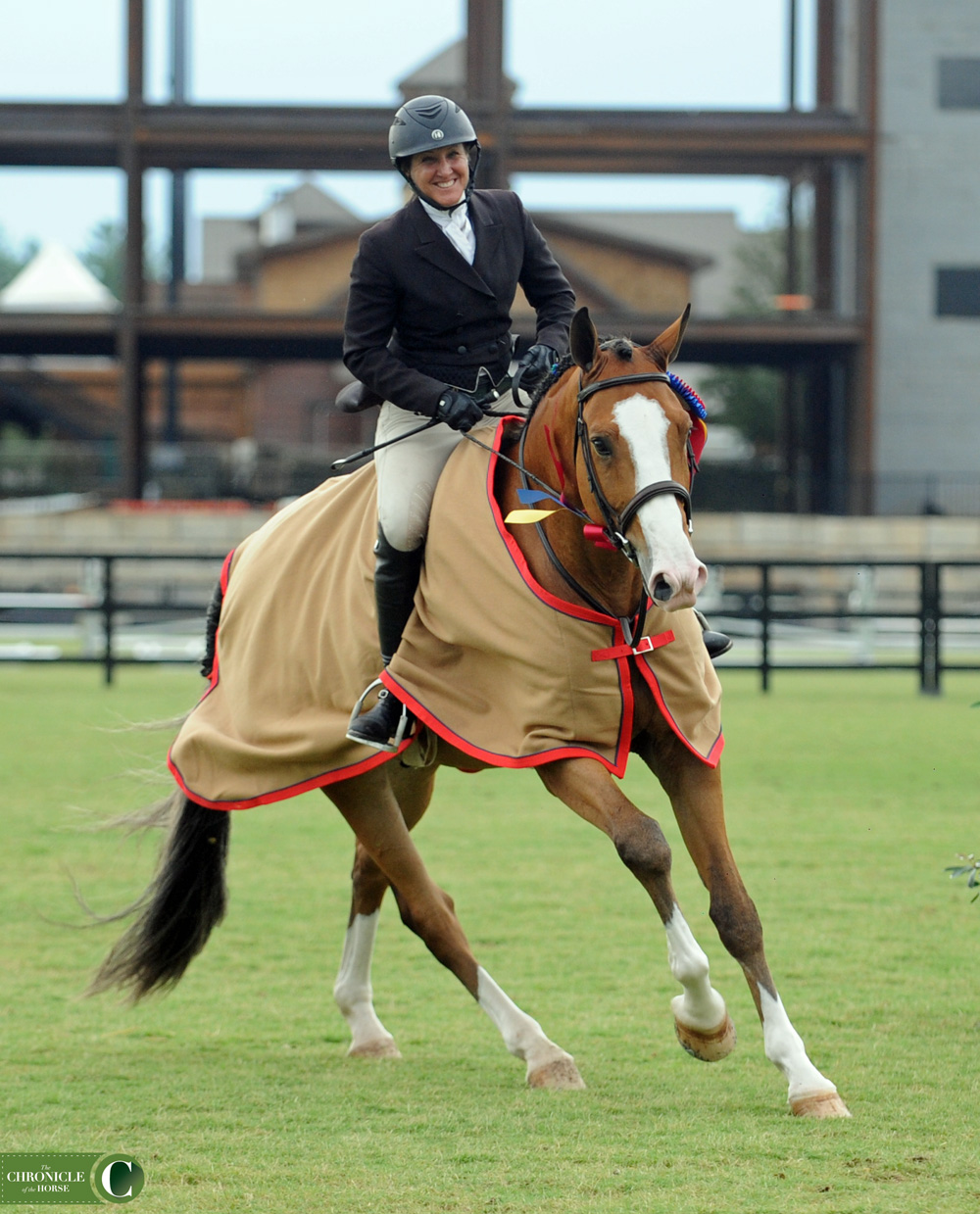 Cassico and Curtin out-jumped a field of 24 to take the top call in the derby, pulling base scores of 88 in their classic round and 86.5 in the handy combined with all high options in both rounds and 15 handy bonus points. They were a solid 6 ½ points ahead of second-placed finishers MTM One Time and Dorothy Douglas.
"He handled everything great; he's by nature a very good-brained horse," Curtin said. "He handles everything really well. He just turned 7, so this is his first year of doing the big derbies."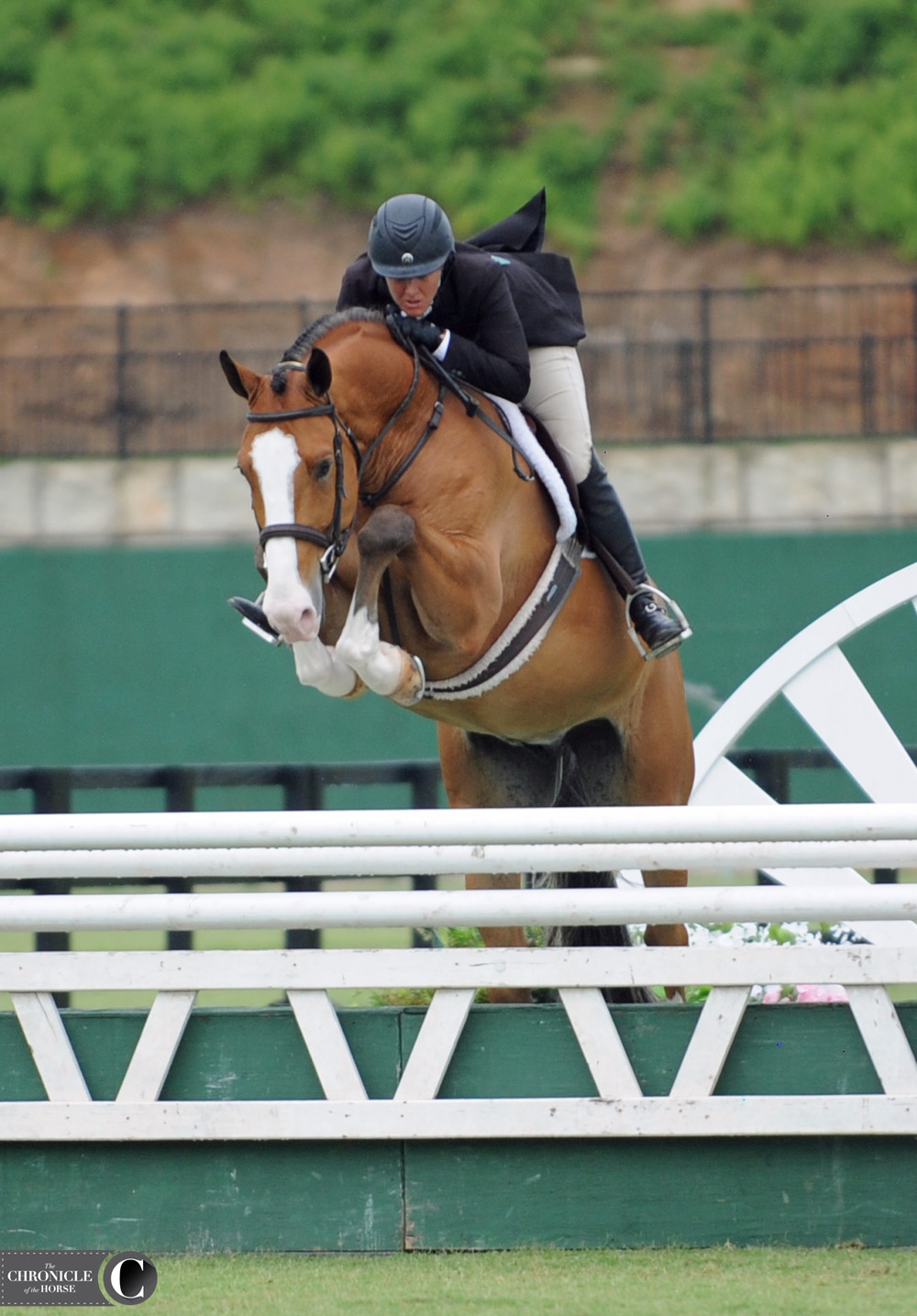 Keen-eyed derby fans probably noted that Cassico is by Carrico, Callie Seaman's stallion who recently retired from the amateur-owner hunter and international derby ranks. The stud stamped Cassico with two notable trademarks—a great attitude and a great tail!
"Callie was telling me that his dad is the same way back in the barn, a big ham," Curtin said. "And he throws a lot of them with the colored tail like that. We had to order a gray fake tail to match it; it's a very interesting color."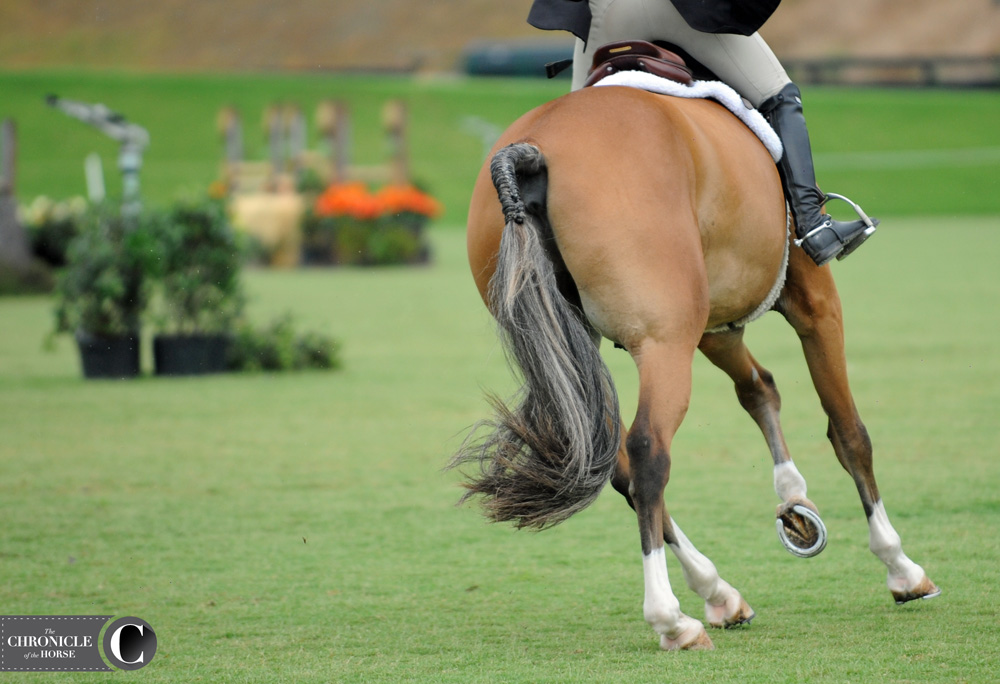 Curtin now has Cassico aimed for the USHJA International Hunter Derby Championships (Kentucky) coming up in August—it will be Cassico's first appearance at the finals.
"His age doesn't make me nervous, because I'm so confident with him," Curtin said. "He just gives you the best feeling in the world. I did the high performance with him this week, and he was champion, so I'm starting to prep him for finals with that."
All that left one final question, which we think Curtin hit out of the park—how will you be celebrating your first ever international derby win?
"I think I'm going to hang out with my dogs and sleep!" Curtin said with a laugh. "And Cassico's mom is on vacation in Iceland, so I'm going to send her pictures. I can't wait to send her a picture and have it pop up with him with the ribbons. I'm very excited!"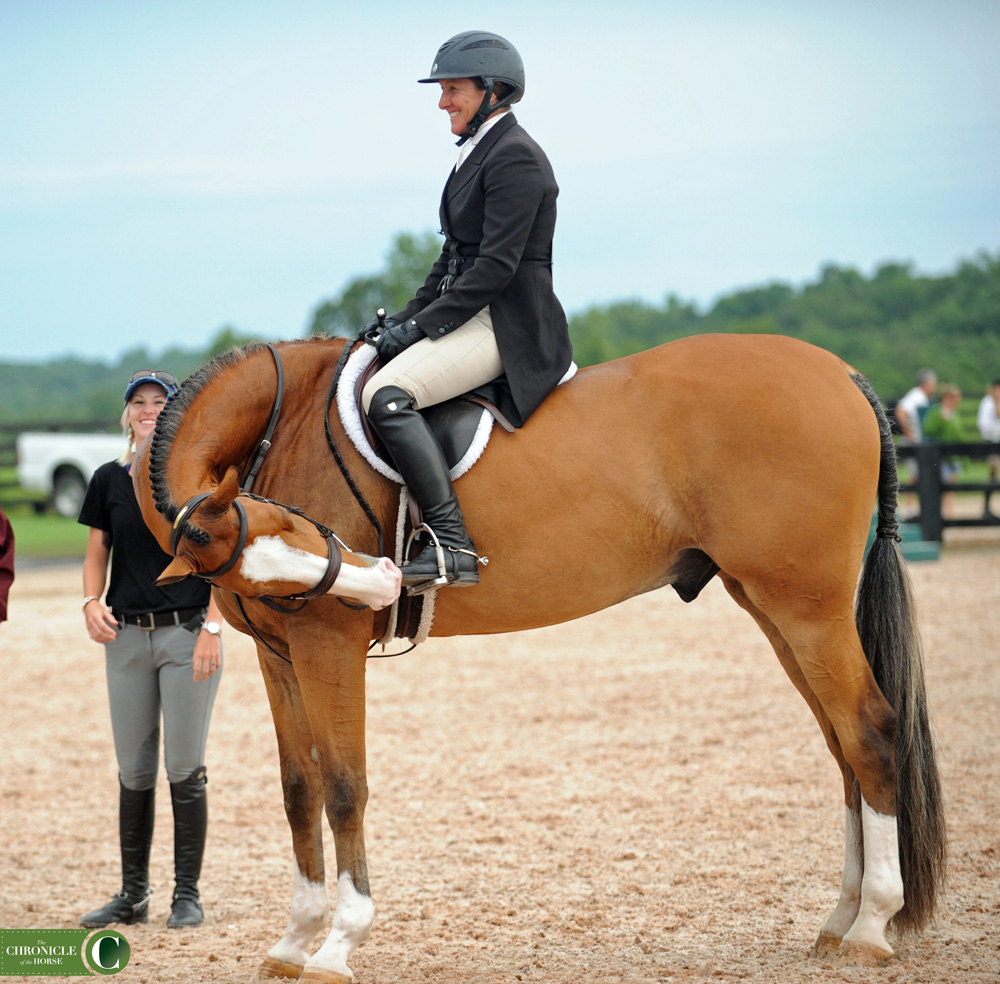 Click here for full results from the derby!