Wayne, Ill.—Aug. 26 
Charlotte Jorst has always wanted to win the USEF Grand Prix Dressage National Championship, but in her first try she went off course, and her second try she finished eighth.
This weekend she was finally able to achieve her goal, leading the division from start to finish.
Jorst sealed her win with a new freestyle aboard Kastel's Nintendo, her partner of five years. They scored a 73.65 percent this morning. Nick Wagman and Don John scored a 72.75 percent in their freestyle to take home the reserve championship.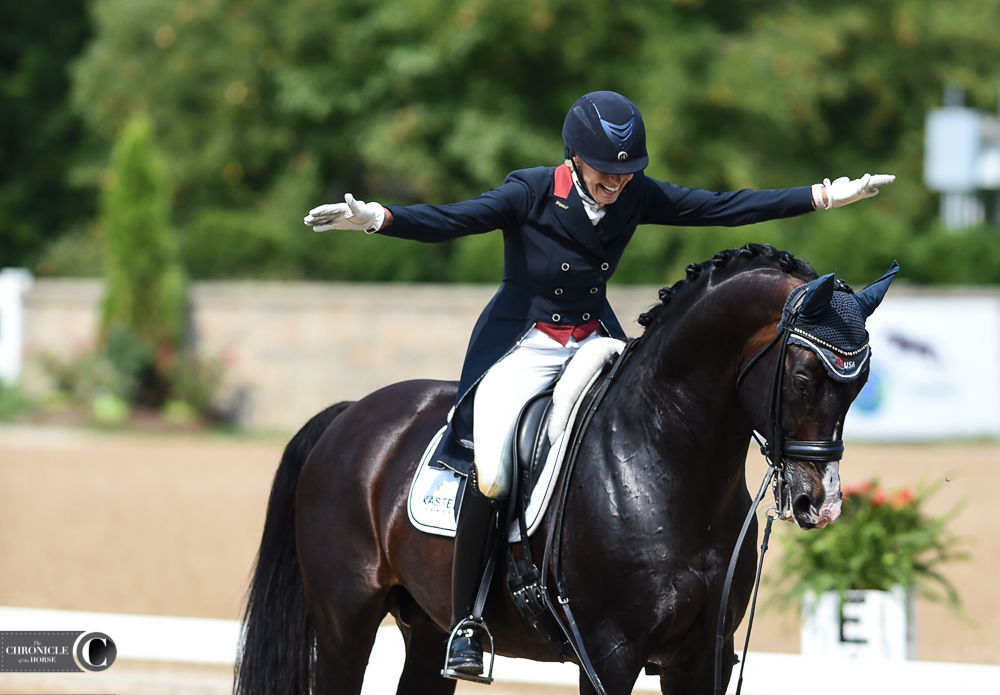 "I thought my freestyle went great," said Jorst. "I had such a good time. It was the first time I rode to my new music, and it worked out really well. It's so fun because you're a little frazzled when you have new music because you don't really know what you're supposed to do next, but somehow it just kind of works out. Nintendo was on fire. He just loved the music and had lots of energy despite the heat. I just had a blast—a really fun time."
Jorst had a few small mistakes on the 15-year-old Dutch Warmblood stallion (Negro—Rodieni R, Monaco) but was happy to try out some tougher choreography.
"I've had nightmares about my two [tempi changes,] and of course I blew them, probably because I had nightmares about them!" she said with a laugh. "I have a pirouette into the piaffe that I've been looking forward to doing, and I succeeded with that. I think it's so much fun to challenge yourself. Now because this freestyle is so difficult, the Grand Prix almost seems easier to me. For me, that's been a great jump."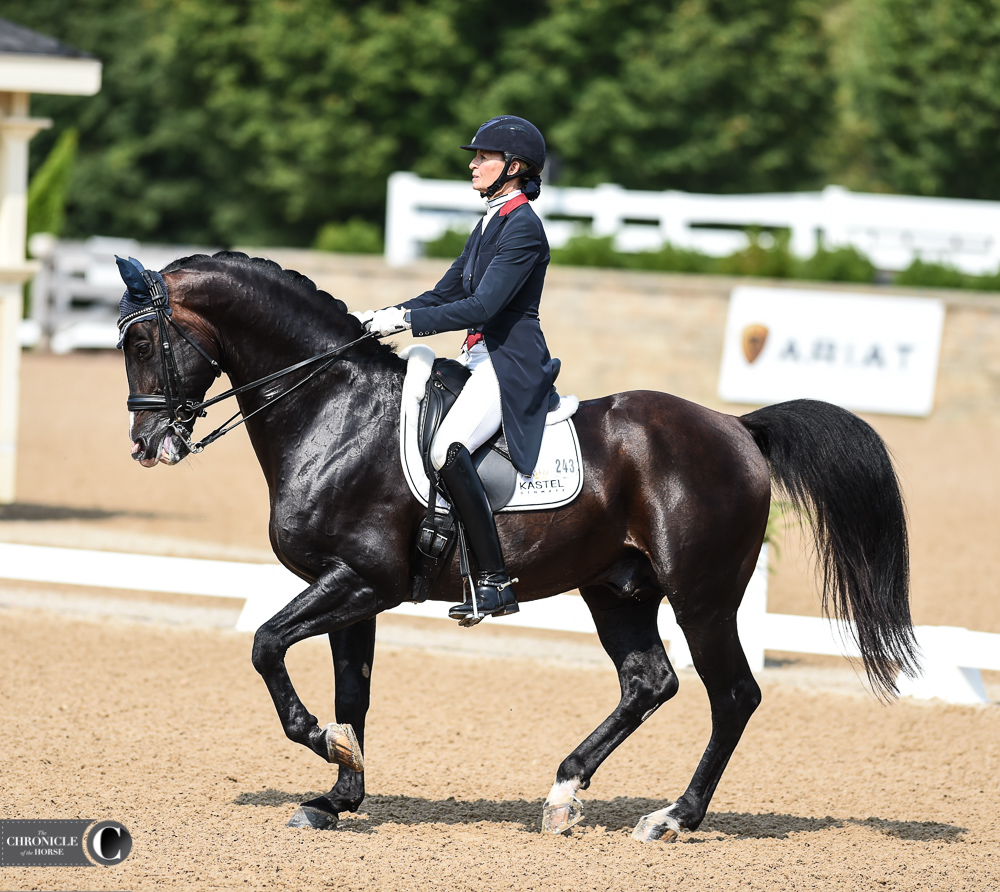 Jorst, 53, reflected on her journey in dressage. She started riding seriously when she was 35 and has risen to the top of the sport, first as an amateur. This spring she took a much-needed break to spend time with her family and give her horses a rest. They've come out just as refreshed as she has.
"I think this whole sport has taught me a lot," she said. "I'm a very optimistic person, and I thought it would be very easy to just go out and do all this, and it has not been very easy. It's been the most humbling thing I've ever done. I've suffered through tons of disappointments and some highlights, and I think that's made me grow as a person. I've learned to manage expectations in a different way and set goals in a different way, and I think it's been a really great learning experience, and I'm so grateful I've been able to do that at my age because a lot of people just kind of get stuck. Every day I wake up and go, 'Hmm, what's today going to bring?' I think the sport has done a lot for me. I'm really grateful for the sport and for the horses."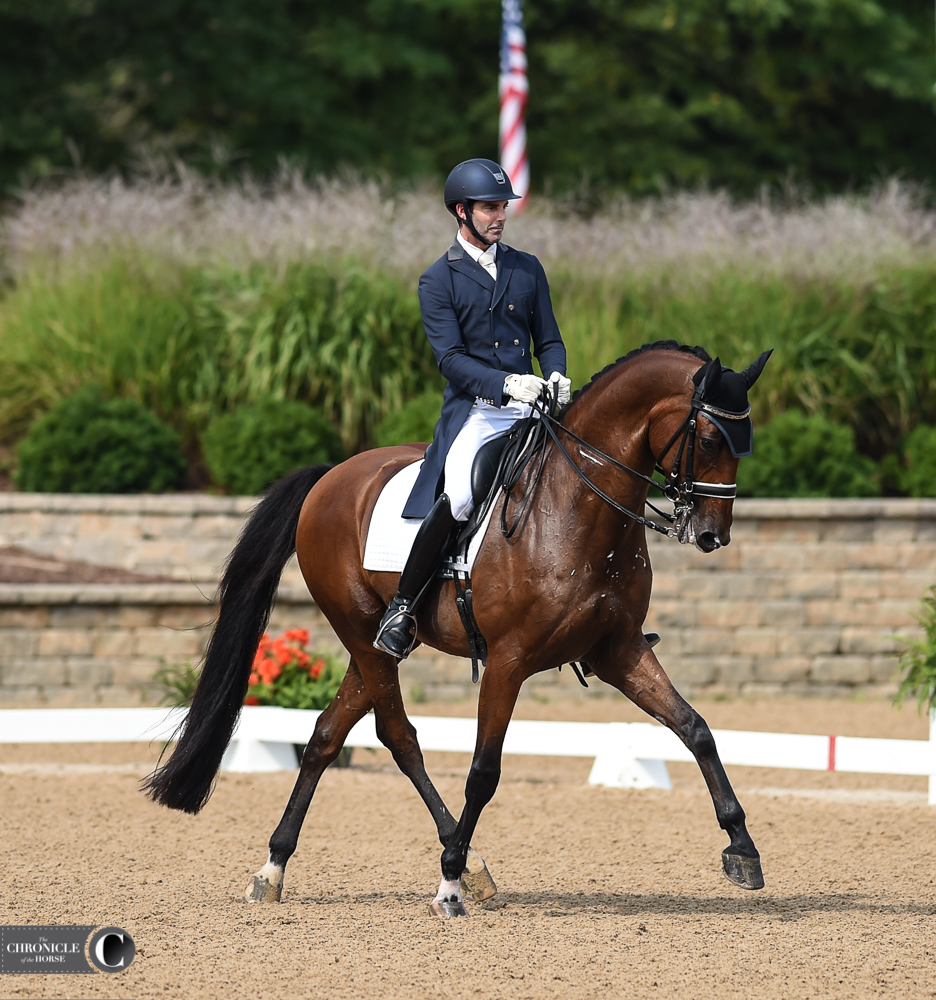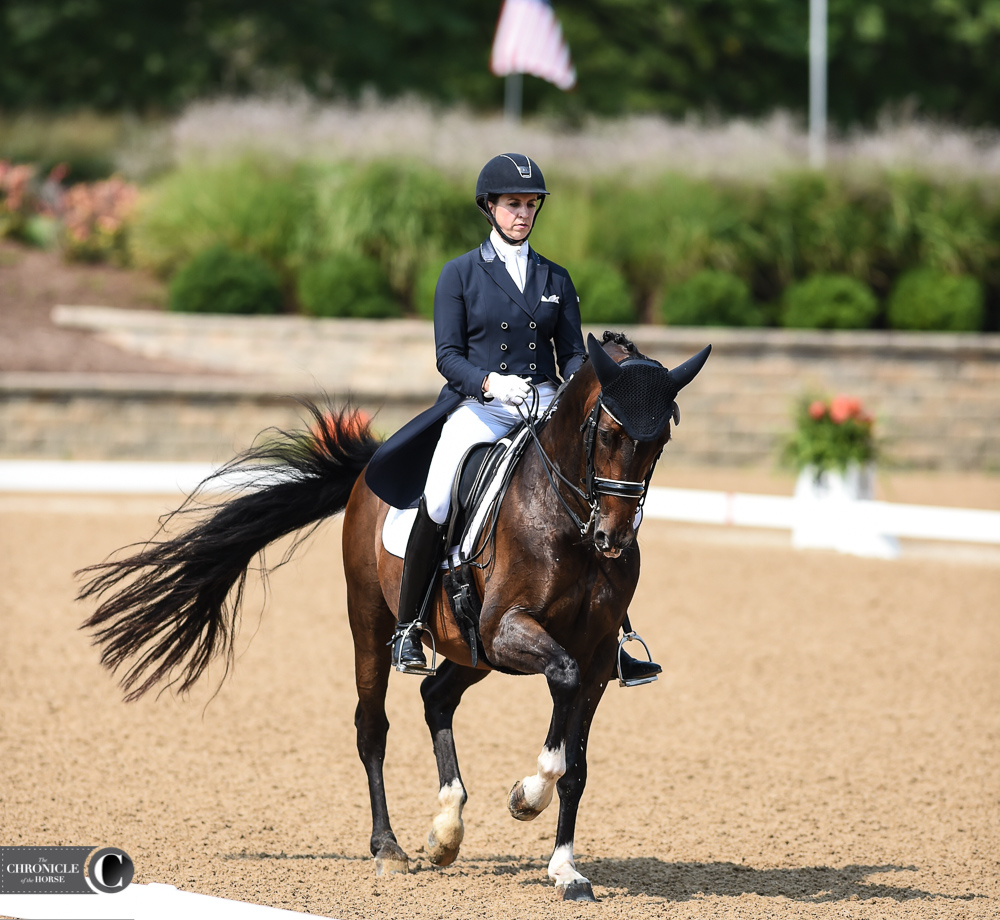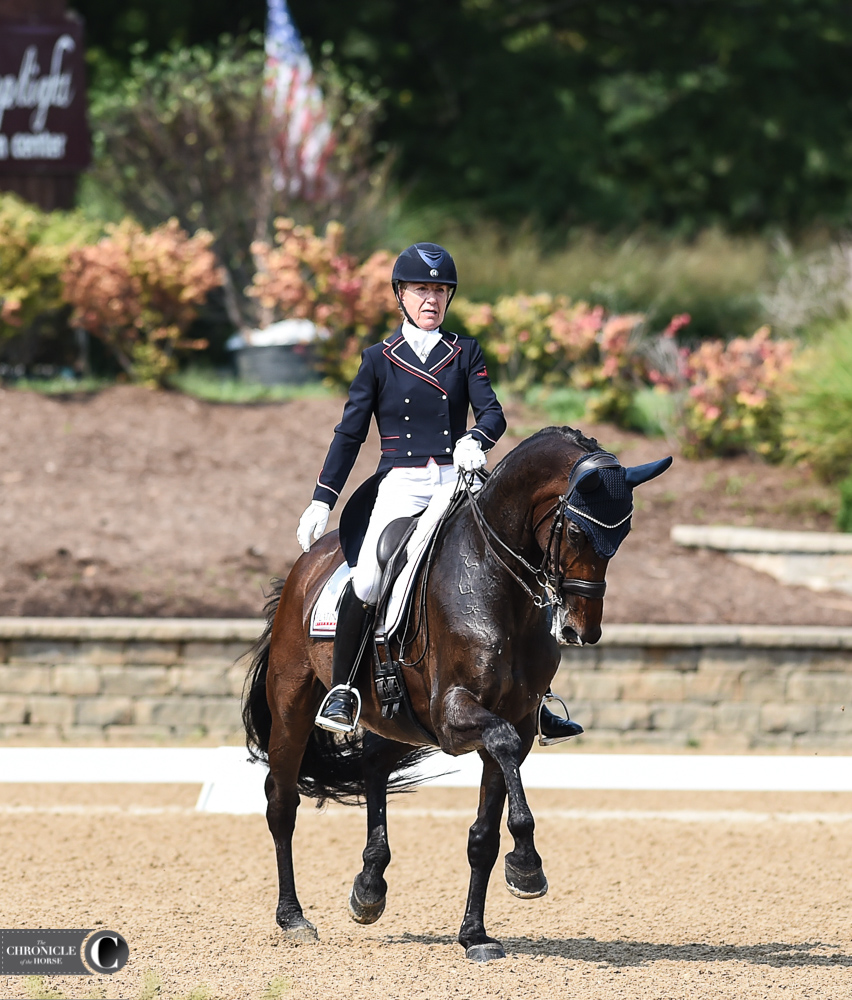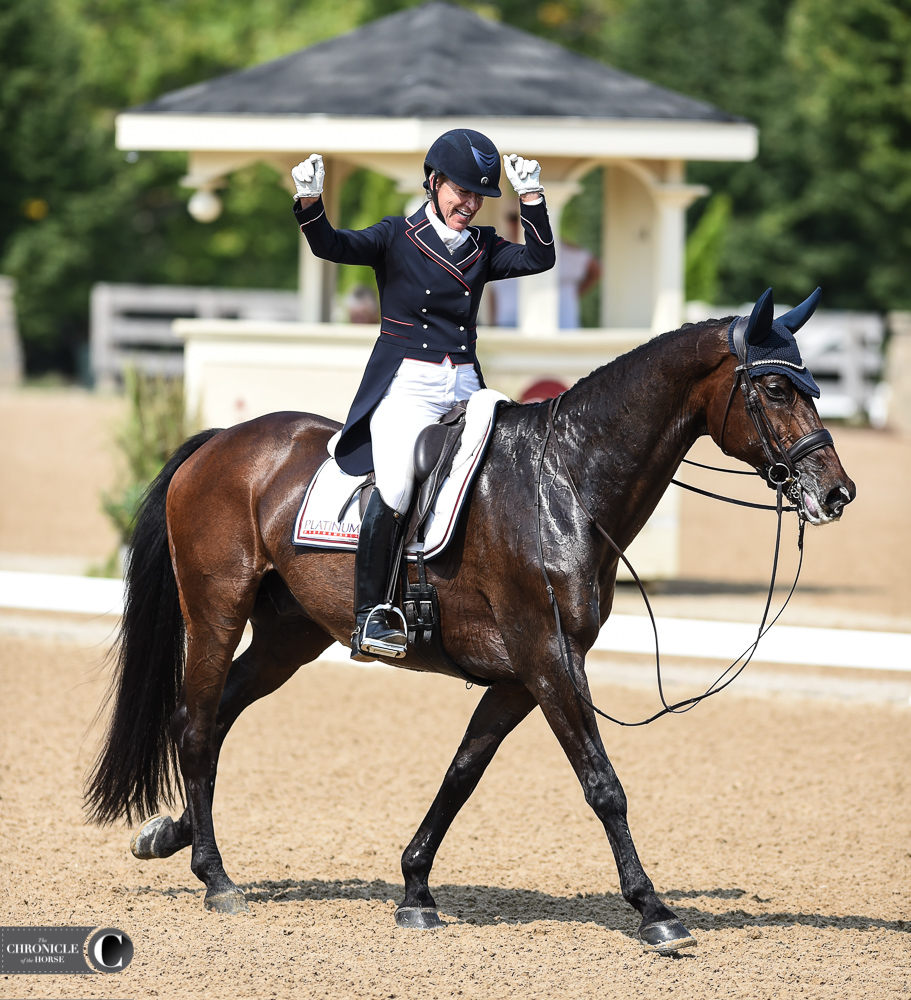 For full results, click here.
For more coverage from the weekend, click here.
USEF Network is live streaming the competition each day.
For more from the U.S. Dressage of Festival of Champions and the Markel/USEF Young and Developing Horse Dressage National Championships check out the Sept. 24 print edition of The Chronicle of the Horse.