The U.S. Equestrian Federation announced today, March 7, that Charlotte Jorst and Guenter Seidel will represent the country at this year's Reem Acra FEI World Cup Dressage Final. The dressage final will take place March 24-27 in Gothenburg, Sweden. The qualifying period for the North American League concluded March 6.
Seidel will compete Zero Gravity, a 12-year-old Dutch Warmblood gelding (Royal Hit—Naica, Contango) owned by James and Charlotte Mashburn. They qualified with a freestyle percentage of 75.12 percent.
"It was a little bit of a surprise to qualify for that," said Seidel, of Cardiff, Calif. "I think it'll be great. I'm sure it'll be a little overwhelming for him, and he's a little green for that, but I think his freestyle is a beautiful one. I'm sure it will be challenging, but it's a good experience for him to have. I have enough experience now to hopefully help him through it."
Jorst qualified aboard Kastel's Nintendo, Kastel Denmark's 13-year-old Dutch Warmblood gelding (Negro—Rodieni R, Monaco), with a score of 74.46 percent.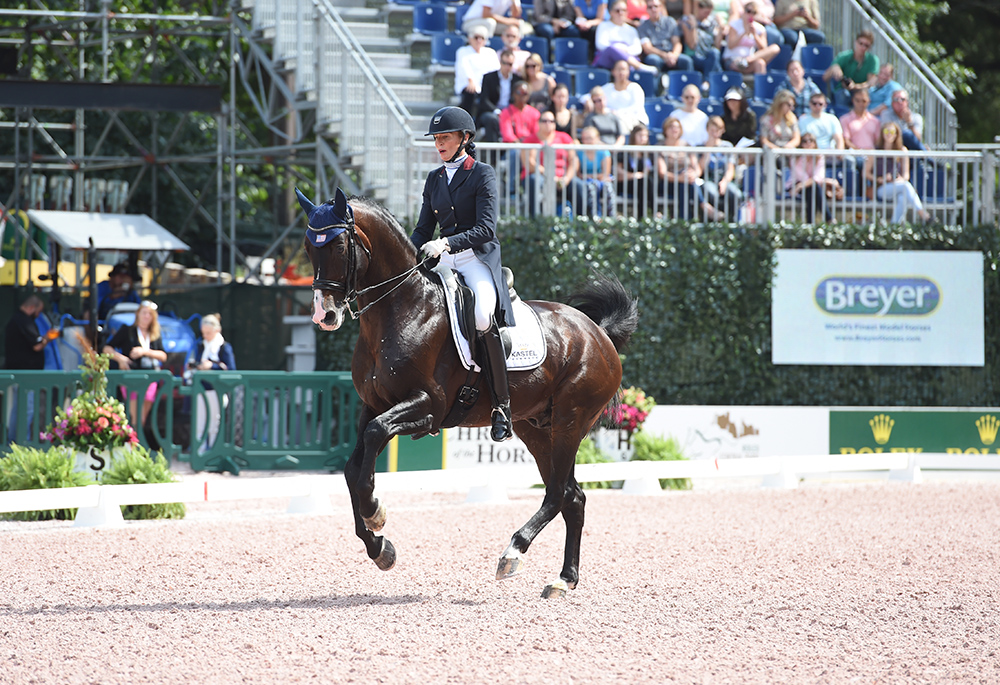 (Charlotte Jorst will ride Kastel's Nintendo at the Reem Acra FEI World Cup Dressage Final in Sweden. Photo by Josh Walker.)
Steffen Peters is the highest-ranked U.S. rider in the FEI's North American League with Legolas 92, but he declined the invitation. Laura Graves and Verdades are fifth on the list, but Graves is also opting to skip the competition.
Danish riders Mikala Gundersen and Lars Petersen are ranked second and third on My Lady and Mariett, respectively, but they aren't included in the invitations for the North American League.
Curious which U.S. show jumpers are attending the competition?