In 2021, John Korenak announced that he and his wife, Beth Korenak, would be retiring at the end of the season and selling Irish Fox Stables in Wentzville, Missouri, their home and business since 1986. John's retirement will leave a hole in the Missouri hunter/jumper community, but he also leaves a legacy of positive influence on several generations of Missouri horses and equestrians from his time as coach, trainer and mentor.
"[John] has remained in the industry for over 50 years for the right reasons: the love of the horses, promotion of intelligent and correct horsemanship, and a desire to make a positive difference from the grassroots level up to the national arena," said Irene Heisler of the Missouri Hunter/Jumper Organization. "Although he has been based in the Midwest throughout his career, many people in the horse community across the country know and respect him and the horses he has brought along through the years."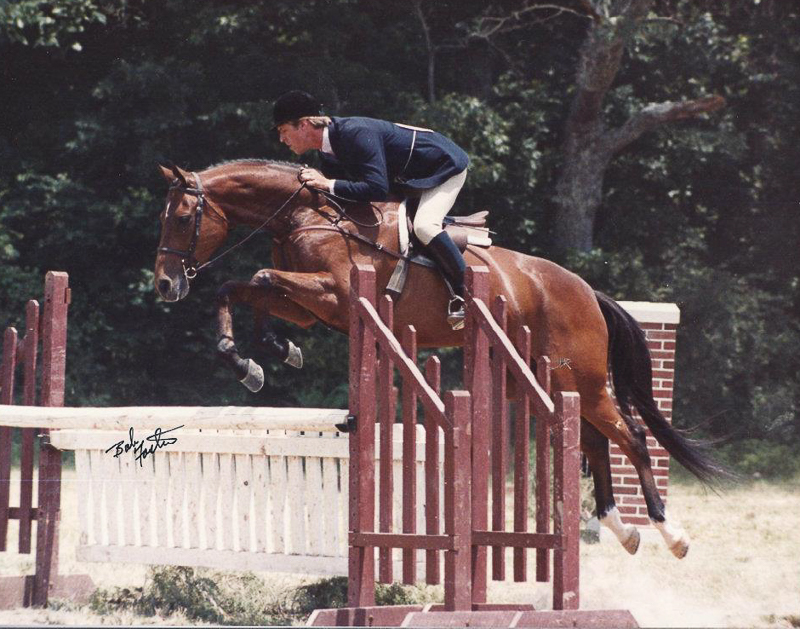 John grew up outside of St. Louis and became interested in horses as a high school student when he was hired to care for livestock on a neighbor's farm. After graduating, he was hired as a groom at B&B Farms in St. Louis, where he was first exposed to the hunter/jumper world. He stayed with B&B for over a decade and also spent several years training riders in the hunt seat program at Lindenwood University in St. Charles, Missouri. From the beginning, John was fascinated by jumping and foxhunting. He enthusiastically rode any horse he was offered.
"I got the cast-offs the trainers didn't want to ride," John remembered with a laugh. "But I actually developed them and discovered I got a knack for it. Early on, I started getting horses off the track and making them up, showing them a bit myself and making a little profit. That's how I put myself through college, actually."
Several of John's project horses went on to great success. An early project, Sir Geoffrey, went on to compete at the grand prix level with future Olympian Melanie Smith Taylor. Taylor saw John competing Sir Geoffrey, who was co-owned by B&B Farm boarder Pat Miller, at a show in Alabama in the late 1960s and asked if she could hop on and jump him around. Taylor later bought the horse and renamed him Crimson Tide; he became one of her first grand prix mounts. Homebred mare City Hostess was successful with John in the first-year greens and regular working hunter divisions; she was purchased by Martha Sifton and the late Charlie Weaver and later carried Darla Davies to multiple victories in the amateur-owner divisions. 
Perhaps one of John's most notable project horses was an especially sensitive young off-track Thoroughbred named Protocol. The horse was competing in the hunter divisions with students of his friend Susan Baginski. But the horse wasn't fitting into Baginski's program. Impressed by Protocol's powerful jump, John offered to buy him.
John spent nearly six months trail riding and schooling the talented young horse at home before returning to the show ring in the first-year green and regular working hunter divisions. The down time paid off; Protocol was nearly unbeatable. He was later partnered with Danny Robertshaw, and the pair swept the indoor championships one fall. In 2018, both Robertshaw and Protocol were elected to the National Show Hunter Hall of Fame.
Finding diamonds in the rough is one of John's greatest gifts.
"I recognize the talent in a horse," John said. "A lot of them take a lot of time, and I was willing to do that, rather than rushing them along or saying, 'Oh, just put him in the jumpers.' I took my time with them.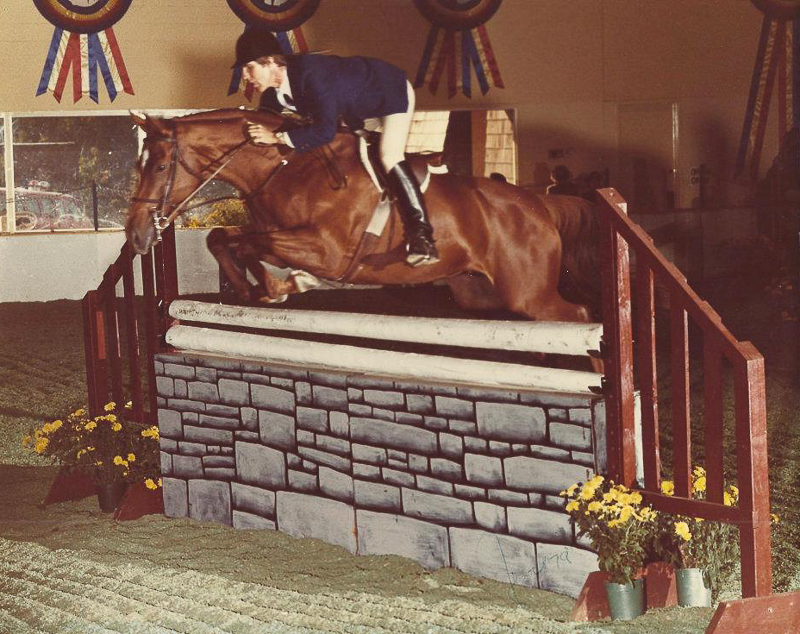 "I certainly wasn't a good catch rider and didn't pretend to be," John said. "I just got a horse and stuck with him 'til he came around. I was different in the fact that I didn't want to be on the road every weekend. I love being at home and working with the horses."
In their nearly 40 years at Irish Fox, the Korenaks developed the 28-acre facility into a professional operation, including new stables in 2004. Additionally, they hosted several popular MOHJO and Missouri Horse Show Association shows per year, with John as manager/course designer and Beth handling secretarial duties. 
"I think the local schooling shows are extremely important," said John, noting that the cost savings makes showing possible for the average rider. "[Local shows] give a place where everyone can come and show their horses."
In recognition of John's significant contributions throughout his career, he will be presented with the MOHJO President's Award at the organization's banquet in March. Given at the discretion of the MOHJO president, this award is presented only to those individuals "who make it possible for both the amateurs and the professionals in the MOHJO territory to ride with confidence…someone who has gone above and beyond and should know they are appreciated."
Meanwhile, John and Beth are "downsizing" to a 72-acre ranch with a four-stall barn. But horses will still be part of their daily lives.
"I'm taking four green horses with me, and I'm gonna play with them," said John. "I've had [horses] in my backyard since the 1980s. I don't know what I'd do with myself without them."