Top hunter professional John French will be out of the tack for six weeks after falling from a young horse at his farm in Templeton, California, on May 5.
"I had some time off between shows and was schooling a young one, and he tried to run out, and I stopped him from doing that," French said with a laugh. "But he backed up and got his legs all tangled up and sort of leaped up and shot off, and I came off."
French popped back up and even taught a lesson before the pain made him think he should go to a doctor. They confirmed French had fractured his collarbone near the shoulder.
"It's not in a good location for a pin or something, so I just have to rest it," French said.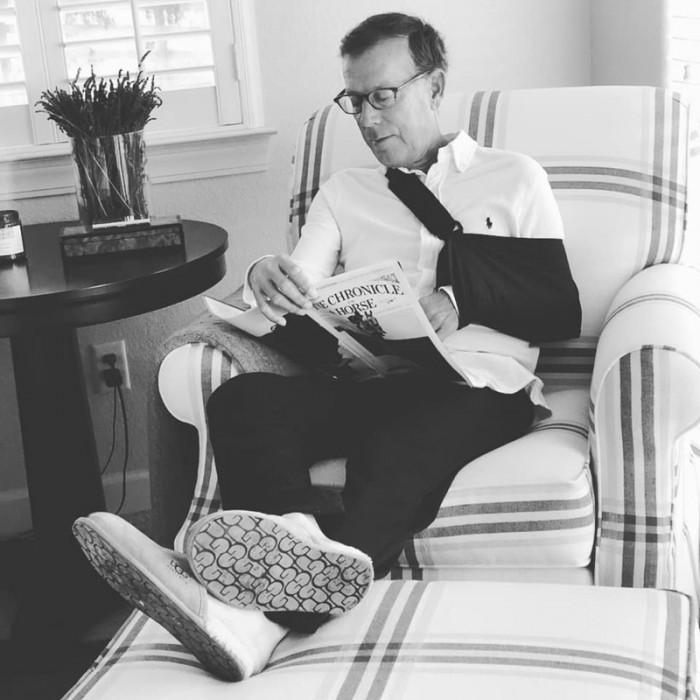 Notably, French will not be able to ride at the Devon Horse Show (Pennsylvania) that starts May 24. French hasn't made plans for another rider to take over his mounts while he's out.
"I'm super bummed about Devon," French said. "I guess I'll just be helping from the ground for a bit, maybe go to Europe and buy some baby horses!"