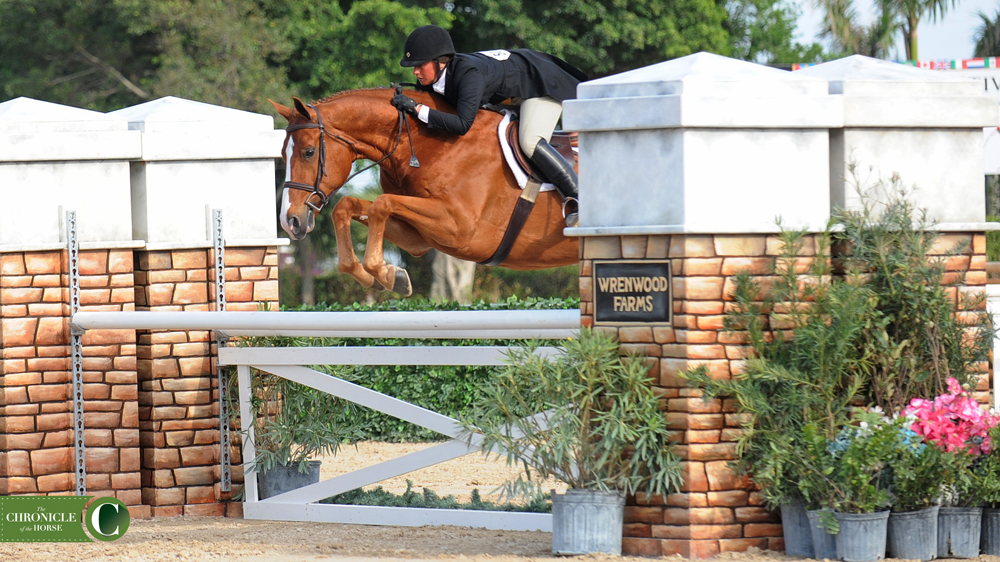 2012 USHJA International Hunter Derby Champion Jersey Boy will formally retire from competition on Aug. 19 during a ceremony at the 2017 USHJA International Championship.
Jersey Boy took a break from competition in the fall of 2015 after sustaining a minor injury, and just as he was coming back into form rider Jennifer Alfano suffered a fall that fractured her knee and tore her ACL, taking her out of the ring for nine months. The pair returned to the show ring in top form after 18 months off this spring, winning a performance hunter title at Pin Oak (Texas) their first time out. As of last week, Alfano and SBS Farms' Hanoverian by White Star had been slated to compete in this year's championship for the eighth time.
On Monday the 15-year-old was diagnosed with a tendon injury, and owner and trainer Susie Schoellkopf decided to retire him.
 Go behind the stall door with Jersey Boy.
"Lewis" won his first international hunter derby in 2008 at the Chagrin Valley Hunter Jumper Classic (Ohio) and went on to win a total of 31 classes, including the 2012 final, becoming the derby program's de facto poster child. In 2010 he and Alfano were selected as one of six pairs to represent the sport at the Alltech FEI World Equestrian Games (Ky.). Lewis won the George H. Morris Perpetual trophy as the highest money earner of the derby season four times, and he still leads the USHJA Lifetime Money Won Standings. He amassed a tremendous record in the performance ring as well, with championships at Devon (Pa.), the Pennsylvania National and multiple tricolors from the National Horse Show (N.Y.), Washington International Horse Show (D.C.) and Capital Challenge (Md.).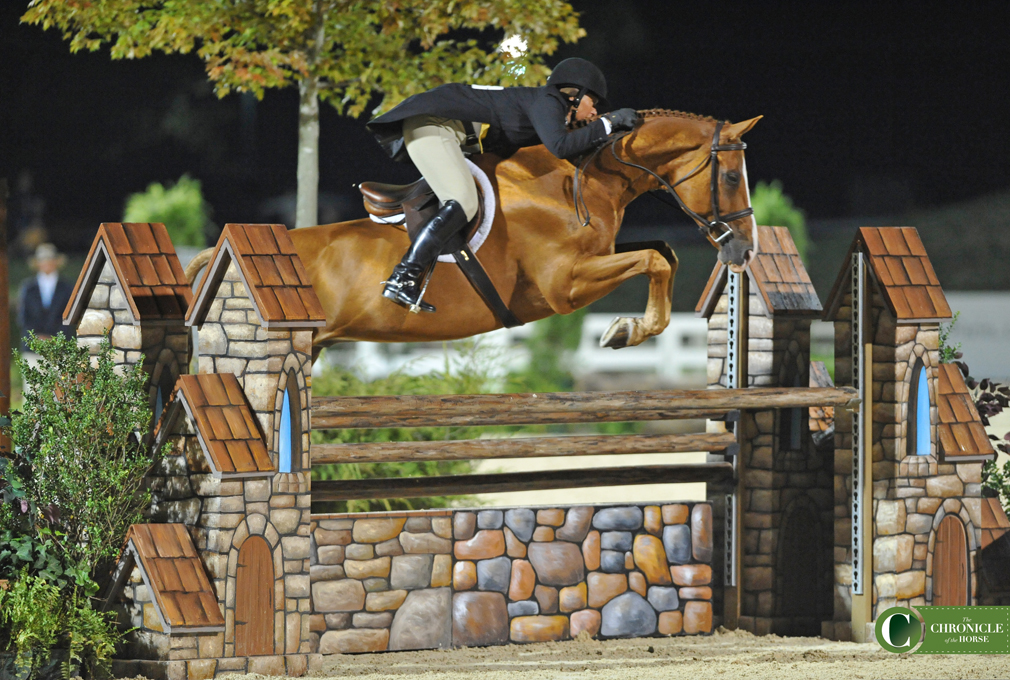 "We never thought he was that special when we bought him," said Alfano, Buffalo, N.Y. "A lot of times you buy a horse thinking that it's the next great thing. That was definitely not the case with him—we  just thought he was a cute investment horse. I think that makes it more special when it happens like that totally unexpected.
"He taught me so much, especially about meeting the horse in the middle," she continued. "It can't always be my way. There are a lot of horses that you can train to do it the way you want them to, but he was not one of them. He trained me as much as I trained him. There are so many people that have been important in his career—I'll forget someone if I try to name them. I mostly thank Lewis for giving me so many memories. There will never be another one like him for sure."
Lewis will head to Prospect, Tenn., where he will retire on Stacy Sandbothe's farm.
Watch Jersey Boy's winning handy round from the 2012 USHJA International Hunter Derby Championship.