Devon, Pa.—May 27
As a championship that tabulates points earned in four equitation classes, the R.W. "Ronnie" Mutch Equitation Championship is a test of a rider's ability to stay consistent. At this year's Devon Horse Show, two riders proved they could withstand the pressure. Luke Jensen and Avery Glynn earned 21 points on Thursday and Friday to tie for the coveted award.
"I was just really hoping for me and Jamaica to have a good finish to the week and to go home on a good note and to give him a good experience," Jensen said of his horse. "Overall this week has been so fun. We had a good amount of success, mostly thanks to the team at North Run that helps us and me do everything that we do."
Glynn was likewise thrilled with the day, in her first trip to the famed horse show.
"I had so many expectations coming into this," she said. "All my friends, my family have been here. They've been telling me about this show for years. You watch it online at home when you don't get to come here, but it's really unlike any other show I've ever been to. The fair, the spectators, the ring, it's just all so special. All the teams at Elvenstar, North Run, Whitethorne, Sonoma Valley Stables, Hope LLC—everyone who got me here—I'm so thankful. It was really a great end to the week to be able to win this award and with one of my good friends, Luke. It was just so exciting."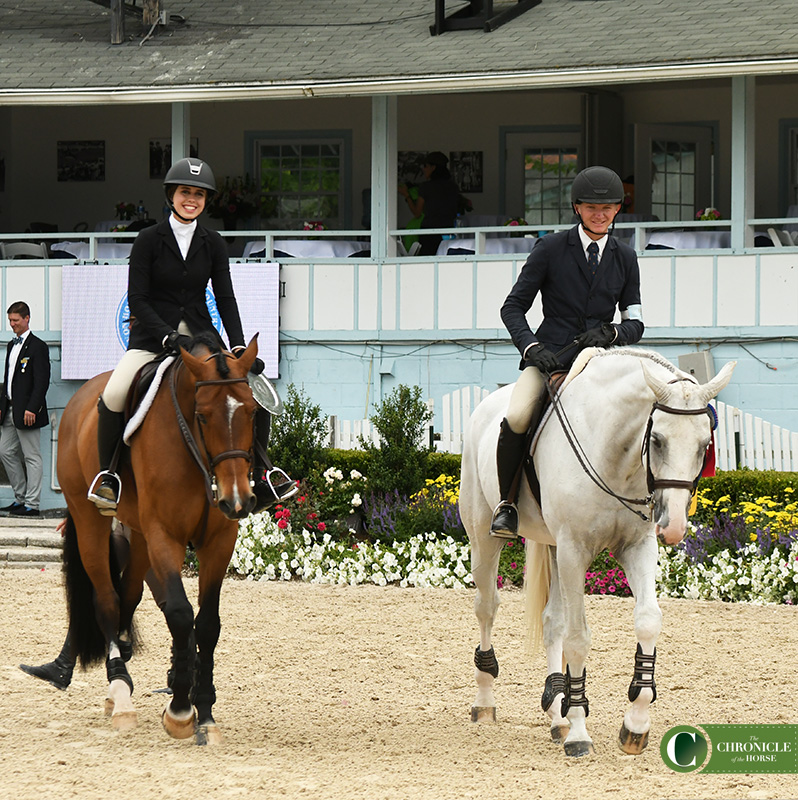 Jensen, 18, Denton, Texas, is no stranger to Devon, having competed in the medium pony hunters. This year he partnered with Jamaica, a 13-year-old Belgian Warmblood (Zurich—Petit Fleur) owned by Missy Clark and North Run. He began riding and caring for the gelding over the winter and has developed a good partnership with him. The pair earned a trifecta of blue ribbons from the ASPCA Maclay, Dover Saddlery/USEF Hunter Seat Medal and the WIHS Equitation Classic—Jumper Phase.
"He's got a great personality," Jensen said. "I think the coolest thing about taking care of your horse and being around in the barn often is that you start to see that partnership develop, and you start to get a little more of the affection, and you start to understand their personality a little bit more. I'd say that's really beneficial, and it starts to show that you understand the ins and outs of your horse's personality. It's been special to be able to have a generally affectionate horse to be around."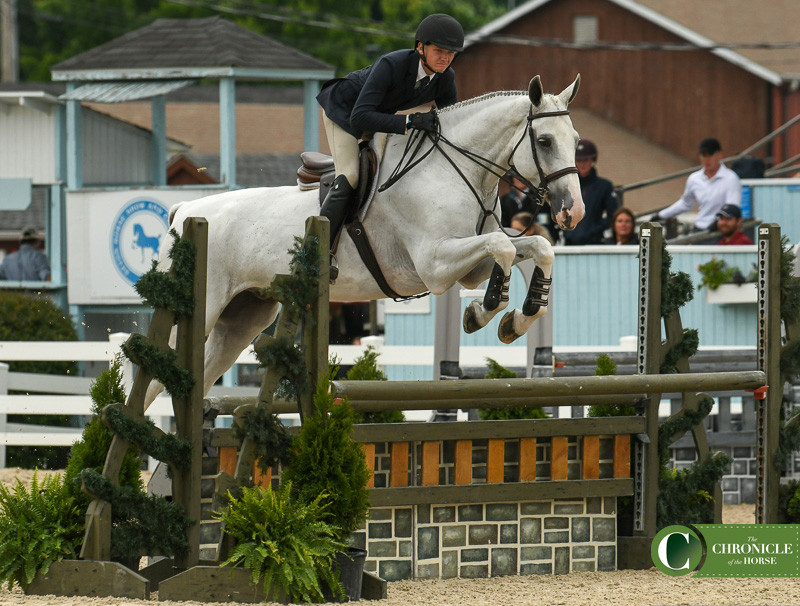 On the flip side, Glynn, 17, is just getting to know her mount Gerardus, an 11-year-old Dutch Warmblood (Carambole—Ruata). Georgy Maskrey-Segesman of Whitethorne Farm imported the gelding at the beginning of the year, and Glynn showed him for the first time in late April. At Devon, Glynn won a section of the ASPCA Maclay and Platinum Performance/USEF Show Jumping Talent Search and was third in the Dover Saddlery/USEF Hunter Seat Medal and fourth in the WIHS Equitation Classic—Jumper Phase to tie Jensen.
"He was just on his game this week," she said of Gerardus. "It was so much fun to get to ride him. I've never ridden a horse with so much talent in the equitation ring. He's so special."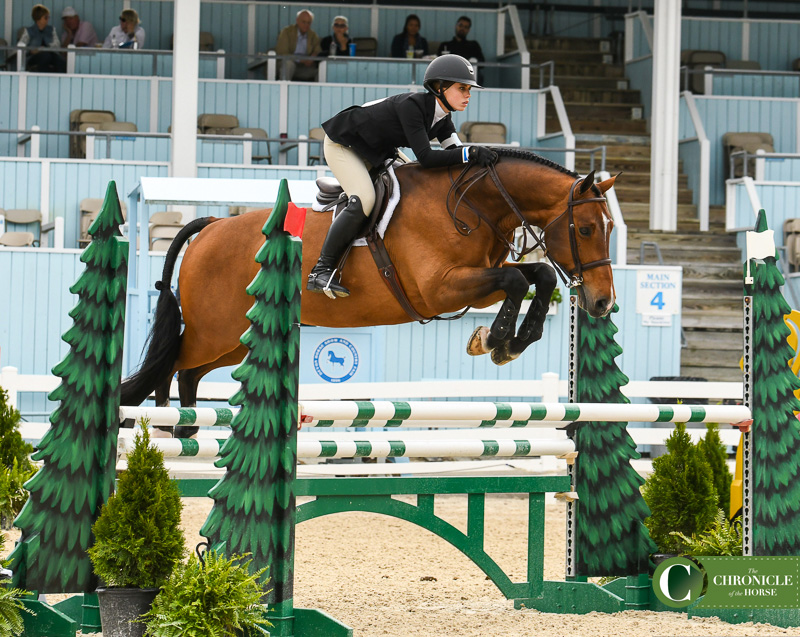 Glynn, Petaluma, California, came east to show a little bit this winter with the team at North Run, and when shows in California were canceled due to an EHV-1 outbreak, she ended up spending more time in Florida. As a result, she had a huge cheering section at Devon, and she's considered it all a learning opportunity.
"It was such an amazing experience. I learned so much," she said. "Showing on the East Coast is so special to me because bringing a horse from California, it's a lot. It's a big deal. It's really a prestigious show. It's a lot of fun."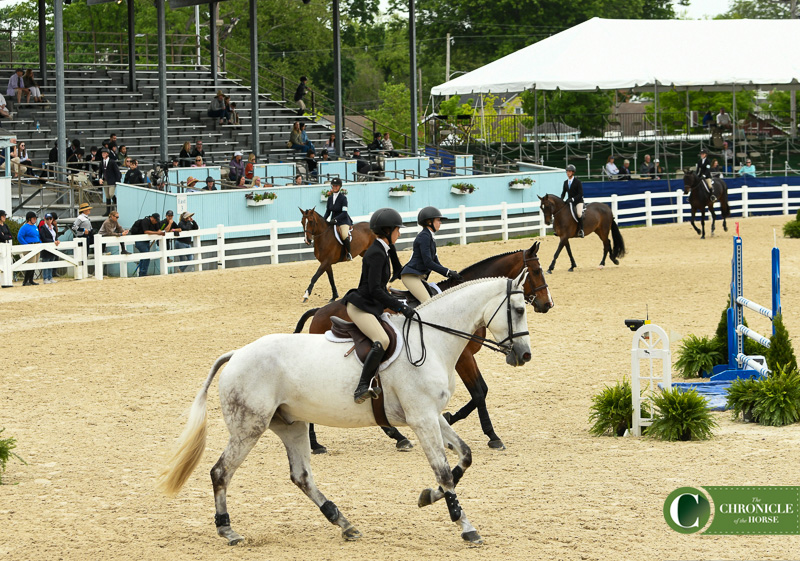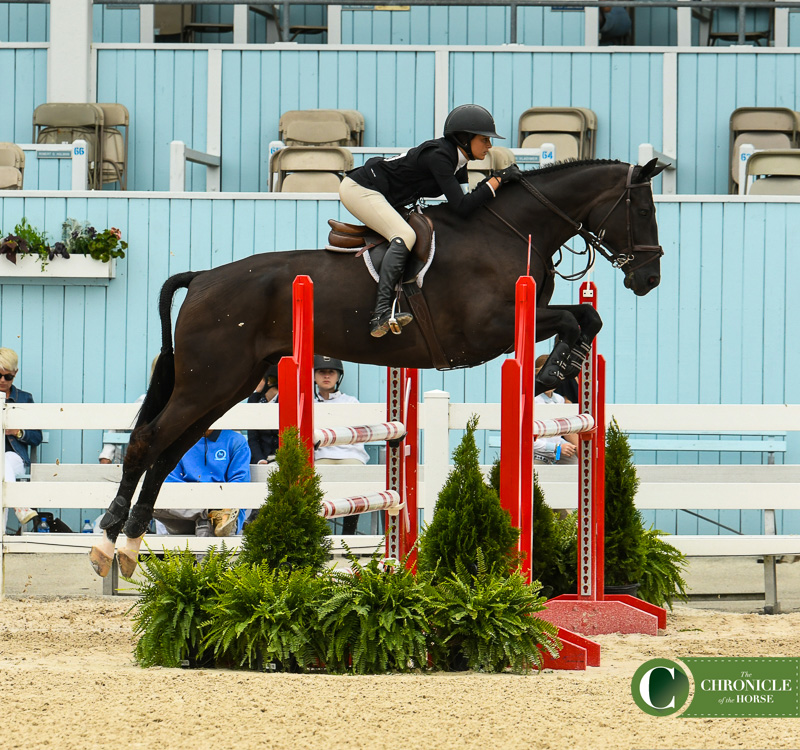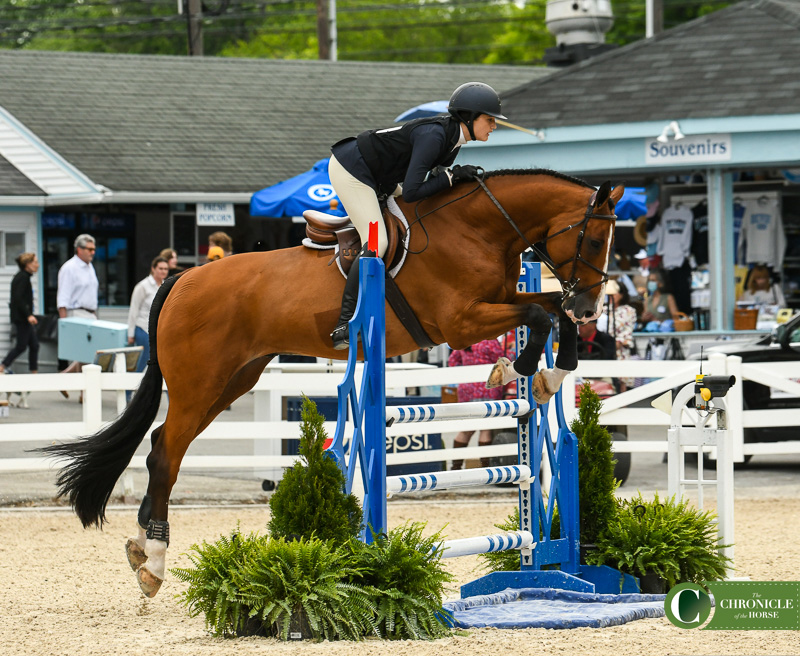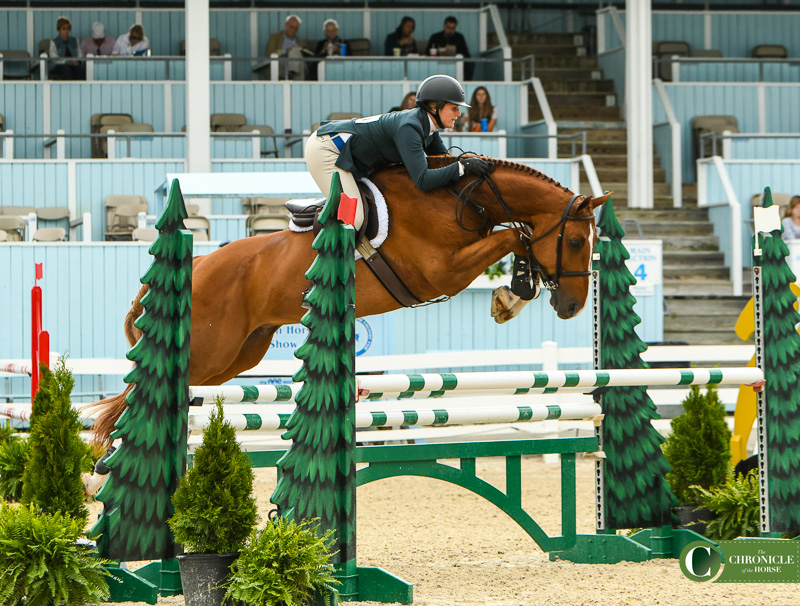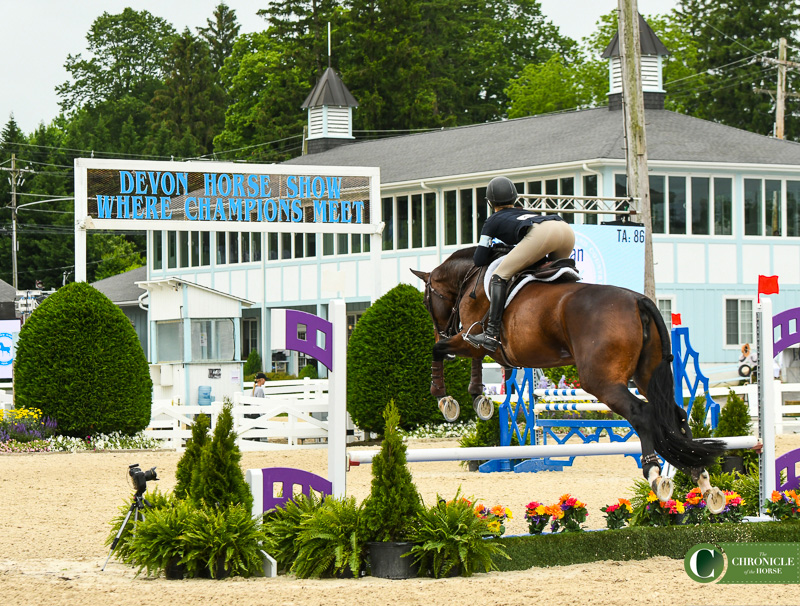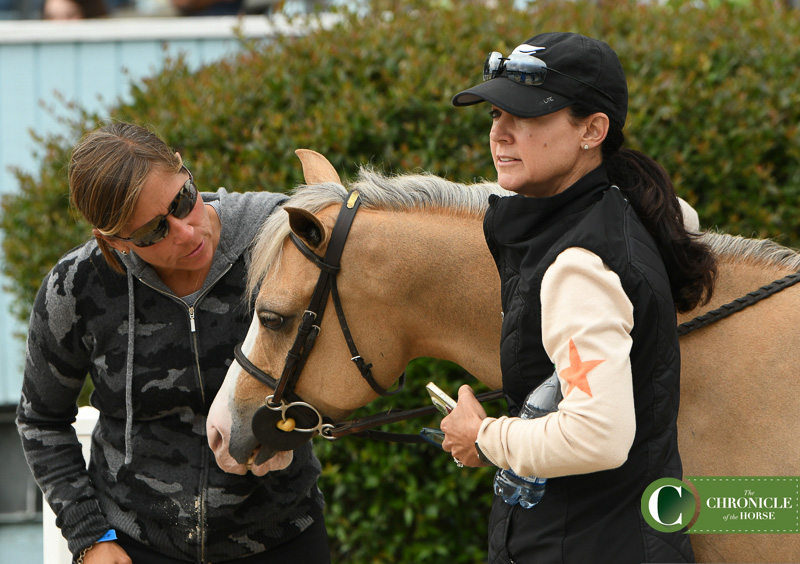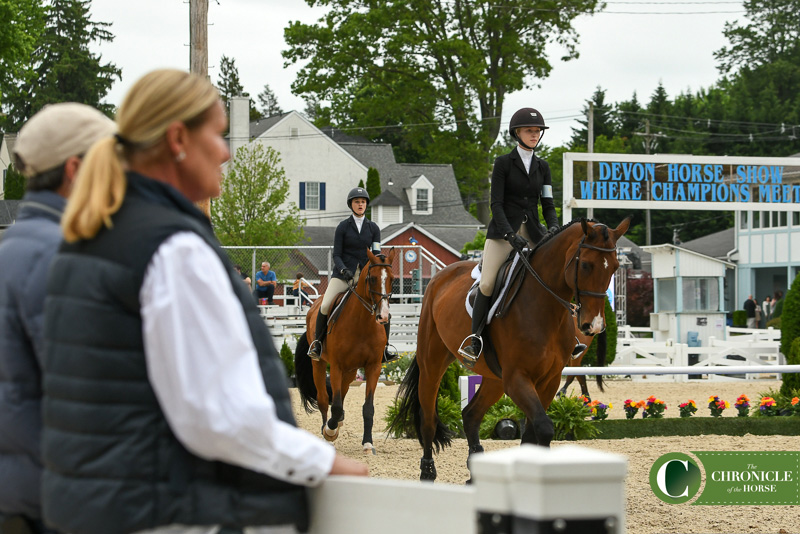 Important Links: Devon Horse Show website / Order of go and results / The complete schedule of classes and exhibitions / Livestreaming / All of the Chronicle's coverage
The Chronicle will be on site all week bringing you beautiful photos, daily reports and more. Don't forget to pick up copies of The Chronicle of the Horse magazine. Junior Weekend coverage will be found in the June 13 & 20 issue, and coverage of Senior Week will be in the June 27 issue.